The films of 2009: the complete poll
Our critics choose their favourite releases of the year
» See the top ten and overview
Gulnara Abikeyeva (Festival programmer and critic, Kazakhstan)
A Prophet (Un Prophète) (Jacques Audiard)
Audiard leads the main character of his prison drama through every step of the fate of the prophet Mohammad: the fight, the survival, the will and the conquest.
Laila's Birthday (Eid milad Laila) (Rashid Masharawi, Palestine/Tunisia/ Netherlands)
The protagonist is a judge turned taxi driver in Ramallah, who can see the disarray of the entire system behind each chaotic event. A parable of unfair, badly organised life outside of civil law and rights in contemporary Palestine.
Jalainur (Zha lai nuo er) (Zhao Ye, China)
The union of exceptional beauty and minimalism makes this film about a tutor and his student unforgettable, with its coal mines, snow, smog, trains, male workers and male friendship.
The Other Bank (Gagma Napiri) (Georgy Ovashvili, Georgia/Kazakhstan)
In the first serious attempt to depict the Georgia-Abkhazia-Russia conflict, the private story of a 12-year-old boy who embarks on a search for his father turns into a panoramic view of the pain and loss that this short war caused.
Dogtooth (Kynodontas) (Yorgos Lanthimos, Greece)
A film-metaphor for the strength of the ties by which parents hold their children in place. The stronger the ties, the more painful the break-up.
Best DVD release: Blindness (Ensaio sobre a cegueira)(Fernando Meirelles, 2008, Canada/Brazil/Japan/UK/Italy)
Meirelles' film sets out the same idea as William Golding's Lord of the Flies: when society stops acting in accordance with the ethical laws of behaviour, the laws of the wilderness take over. The film lifts the veil from our greatest fear of today – the terror of global epidemic.
Geoff Andrew (Head of film programming, BFI Southbank, UK)
The White Ribbon (Michael Haneke)
A subtle, understated, precise and marvellously resonant recreation of rural Germany on the eve of an epochal war. Superbly scripted, shot and performed, it may be Haneke's finest yet – and will hopefully lay to rest clichés about his being a 'cold' film-maker.
Police, Adjective (Politist, Adjectiv) (Corneliu Porumboiu, Romania)
A major step forward after the promising 12:08 East of Bucharest, and yet another triumph for the new Romanian cinema, this wry, witty account of a policeman's lot is politically, philosophically and linguistically astute – and formally audacious as drama.
A Serious Man (Joel & Ethan Coen, USA/UK/France)
Quietly brilliant and intriguingly weird, the Coens' darkly comic foray into their own teenage world of mid-1960s Minnesota is the most truly Jewish film to emerge from Hollywood in ages.
Vincere (Marco Bellocchio, Italy/France)
A profoundly stirring cinematic oratorio, Bellocchio's magnificent melodrama – about Mussolini's mistress of some years, cruelly abandoned by the dictator when he finally came to power – is also a mischievously sardonic commentary on Italian political mores then and now.
Shirin (Abbas Kiarostami, Iran)
Surprisingly accessible and moving, Kiarostami's sly experiment in cinematic storytelling also celebrates the expressiveness and beauty of the female face – a thrilling display of the imaginative power of sound. The first tear is a heart-rending epiphany.
Best revival: Citizen Kane (Orson Welles, 1941, USA)
If there were such a thing as a best film ever, this would be a strong contender. The more one sees Citizen Kane, the richer it seems; the older it gets, the more modern it feels. Utterly extraordinary.
Michael Atkinson (Critic, USA)
Wendy and Lucy (Kelly Reichardt, USA)
There's been no better film since the 1970s about the mundane, dead-end catastrophes of low-wage American life. Reichardt's movie tests the tensile strength of your own innate empathy. If you are unmoved, the failure is yours.
The Headless Woman (La mujer sin cabeza) (Lucrecia Martel, Argentina/France/Italy/Spain)
Lucrecia Martel frames her ultra-realism like no one else – every shot is quietly engineered to make you dread the ordeal of the rest of the film. A testament to what goes unsaid – and to the almighty power of offscreen space.
Inglourious Basterds (Quentin Tarantino)
Tarantino grows up and imps it up at the same time; the fugue of genre fun, movie-head ardour and meta-energy is as invigorating to think about as it is to see. You gotta wonder what Godard thinks.
The Wrestler (Darren Aronofsky, USA/France)
A sick-hearted anti-American Dream. Mickey Rourke put his own cataclysms on the table, sacrificing his own body for the sake of the character's sadness, taking on the story's essentially Sisyphean nature as if it were his own Calvary.
Up (Pete Docter, USA)
Hollywood's most life-embracing film about growing old and facing death, with the most wrenching 20-minute requiem suite in the history of animation.
Best revival: Made in U.S.A. (Jean-Luc Godard, 1967, France)
Godard's equivalent of The Waste Land – a roaring, allusive, enigmatic jaunt about modern emptiness that is also, not incidentally, an expression of real heartbreak and grief for the Godard-Karina union, of which this was the last gasp. Discovering it this year in the USA, where it was finally released, was either a privilege for you – or you don't care about movies.
James Bell ('Sight & Sound')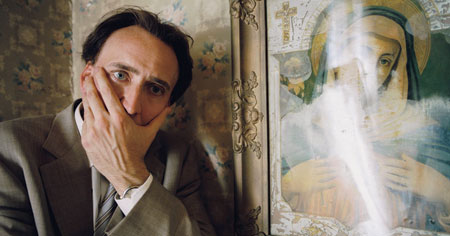 Bad Lieutenant: Port of Call New Orleans
35 Shots of Rum (Claire Denis)
Mother (Maedo) (Bong Joon-ho, South Korea)
A Prophet (Jacques Audiard)
Bad Lieutenant: Port of Call New Orleans (Werner Herzog, USA)
Dogtooth (Yorgos Lanthimos)
Best revival: Underground (Anthony Asquith, 1928, UK)
Nick Bradshaw ('Sight & Sound')
The Beaches of Agnès (Les Plages d'Agnès) (Agnès Varda, France)
Varda's vivacious auto-documentary on a life in movies.
Bright Star (Jane Campion)
Campion rethreads the costume drama (again), and pierces two young hearts.
In the City of Sylvia (En la ciudad de Sylvia) (José Luis Guerín, Spain/France)
Guerín's playful eyeful is a romantic fantasia, an urban dance film and a meta-movie essay in one.
A Prophet (Jacques Audiard)
Audiard's sleek, chic and unstoppable prison film turns the gangster genre inside out.
35 Shots of Rum (Claire Denis)
Denis' Parisian family tapestry, another great Ozu tribute by another modern master.
Best revival: Les Demoiselles de Rochefort (Jacques Demy, 1967, France)
Demy's great wistful musical returned to the big screen, making him and Varda my movie couple of 2009.
Michael Brooke (Screenonline, BFI National Archive, UK)
A Prophet (Jacques Audiard)
Audiard enhances his formidable back catalogue with a ferociously gripping multicultural prison drama that offsets the expected generic thrills with unusually rich characterisation.
The White Ribbon (Michael Haneke)
A stark, severe rural village drama that visually recalls mid-period Bergman or late Dreyer, it's nonetheless unmistakably Haneke in its unflinching anatomising of the potential roots of 20th-century fascism.
The Hurt Locker (Kathryn Bigelow)
Bigelow finally lives up to all those 1990s S&S cover features, and the Iraq War gets its own Das Boot courtesy of this formidably tense drama about US Army bomb-disposal experts.
Snow White and Russian Red (Xawery Zulawski, Poland)
Andrzej Zulawski's son Xawery suggests there may be a genetic component in cinematic excess via this deliriously perverse adaptation of Dorota Maslowska's cult novel set in a culturally rudderless post-communist Poland.
Katalin Varga (Peter Strickland, UK/Romania)
The year's most promising debut, an accomplished tale of rape and revenge in rural Transylvania, staged with a visual and aural eloquence out of all proportion to its director's inexperience.
Best revival: Comrades (Bill Douglas, 1987, UK)
Even in what was a bumper year for British revivals, the desperately overdue resurrection of Bill Douglas' only full-length feature stood out by a mile.
Tom Charity (Lovefilm and CNN.com, Canada)
In the City of Sylvia (José Luis Guerín)
I actually saw this at the 2007 Vancouver Film Festival, but it was released in the UK this year and I haven't seen a more exciting or original film since. It remains – in my head – a spellbinding contemplation of contemplation itself, the act and the art of seeing.
To Die Like a Man (Morrer Como um Homem) (João Pedro Rodrigues, France/Portugal)
This is a beguiling, original and unclassifiable film. The woodland 'interlude' is pure enchantment.
Ponyo (Hayao Miyazaki, Japan/USA)
2009's most beautiful animated film…
Coraline (Henry Selick, USA)
...and its scariest. The only 3D movie to suggest it could be more than a fad.
A Serious Man (Joel & Ethan Coen)
A tremendous trailer heralded the Coens' best movie (discuss). The ending is a stunner, as bleak and timely as anything in The Road, but at least they can laugh about our impending doom.
Best revival: Ashes of Time Redux(Wong Kar-Wai, 1994, Hong Kong/China/Taiwan)
Ian Christie (Professor of film history, Birkbeck, UK)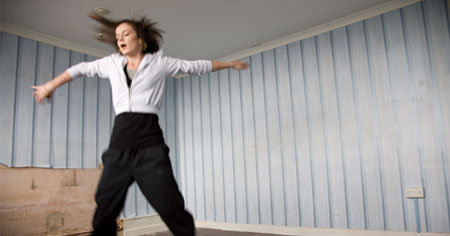 Fish Tank
Fish Tank (Andrea Arnold, UK)
Having missed the film everyone was admiring in Cannes, I scraped into a sold-out screening in the local Odeon and I was gripped by Arnold's compelling account of lives on the edge. There's so much to admire in the unerring soundtrack, camera placement and never-predictable editing, but above all the film creates a world of terror, mystery and occasional delight that's far from mere sociology or miserabilism.
The Imaginarium of Doctor Parnassus (Terry Gilliam, UK/Canada/France)
Wonderful to see Gilliam back doing what he was born to do: making magic from material few others would think worth the effort. Somewhere between the grandiosity of Baron Munchausen and his as-yet-unmade version of Don Quixote, Gilliam manages to mount a defence of storytelling that's also a real London film.
Antichrist (Lars von Trier)
It's a shame that so few have seen von Trier's great 1988 television film of Medea, which is even more harrowing, if less gory, than his latest outing, with an anti-heroine similarly in tune with nature's darkest side. The traumatic flashback in Antichrist is surely one of the greatest pieces of oneiric film-making of this or any other year.
sleep furiously (Gideon Koppel, UK)
Much less a documentary in the television sense than a richly evocative meditation on people and place,filled with idiosyncratic humour and unexpected music. A sensuous delight.
Tipping Point Ahead (Wake Up, Freak Out, Then Get a Grip) (Leo Murray, UK)
Joining the noble tradition of DIY protest, like Norman McLaren's Hell Unltd., Murray's animated warning against irreversible climate change declares itself unrepentantly 'old school' and is viewable on the web, complete with links to the relevant science.
Best revival: The Late Mathias Pascal (Feu Mathias Pascal) (Marcel L'Herbier, 1925, France)
There was no shortage of fine film restorations this year, headed by The Red Shoes and Underground, but one that made me completely re-evaluate the film was Bologna's Cinema Ritrovato presentation of L'Herbier's Pirandello adaptation. Timothy Brock's full-dress orchestral score worked wonders.
Michel Ciment (Editor, 'Positif')
Bright Star (Jane Campion)
Broken Embraces (Los abrazos rotos) (Pedro Almodóvar, Spain/UK)
Gran Torino (Clint Eastwood, US)
Les Herbes folles (Wild Grass) (Alain Resnais, France/Italy)
Import Export (Ulrich Seidl, Austria/France)
Inglourious Basterds (Quentin Tarantino)
Irène (Alain Cavalier, France)
A Prophet (Jacques Audiard)
Vincere (Marco Bellocchio)
The White Ribbon (Michael Haneke)
Roger Clarke (Critic, UK)
White Material (Claire Denis, France)
Claire Denis, Africa, Isabelle Huppert, a new scriptwriting collaborator (Marie N'Diaye) – it was always going to be interesting. Good soundtrack too. Denis' third film set in Africa, where she was raised, White Material has her characteristic sense of the fabric and essence of that continent. Good soundtrack too.
Historias Extraordinarias (Mariano Llinás, Argentina)
I'm still puzzled why this sprawling, 245-minute epic, put together as a communal film project by a film school in Argentina, has not received more attention. I loved that a main actor would be onscreen one moment, and a few minutes later would be holding the camera or fixing the catering.
Fantastic Mr. Fox (Wes Anderson, USA)
I have a soft spot for Anderson and his aesthetic. This Roald Dahl adaptation is Bagpuss meets Family Guy. That Toby Young attacked it for being too PC in the Spectator makes me like it even more – and anyway he's wrong.
Bright Star (Jane Campion)
An utterly beguiling portrait of the man Byron called "Johnny Piss-a-bed Keats", with a strong sense of locality and the physical reality of the genteel poor in the early 19th century. There are lots of things to like about it, though the inevitability of the famous letter quotes studding the dialogue did occasionally become wearisome.
Mother (Bong Joon-ho)
Bong Joon-ho is so consistently accomplished he will come to be seen as the best of the South Korean New Wave. His first 'police thriller' since Memoriesof Murder, this clever and subversive film concerns a crazed mother trying to prove her son's innocence after a murder charge is brought against him.
Best revival: The Night of Counting the Years (Al-mummia) (Shadi Abdelsalam, 1969, Egypt)
Kieron Corless ('Sight & Sound')
35 Shots of Rum (Claire Denis)
The Portuguese Nun (A Religiosa Portuguesa) (Eugène Green, Portugal/France)
Ruínas (Ruins) (Manuel Mozos, Portugal)
Toto (Peter Schreiner, Austria)
Karaoke (Chris Chong Chan Fui, Malaysia)
Best DVD release: Herostratus (Don Levy, 1967, UK)
Another great resurrection by BFI DVD, along with Jane Arden's films.
Mark Cousins ('Prospect', UK)
Police, Adjective (Corneliu Porumboiu)
A comedy, a dictionary, a procedural. Unique, exciting – the film of the year.
Visage (Lian) (Tsai Ming-Liang, France/Taiwan/Belgium/
Netherlands)
Refined, lyrical, beautiful. Fanny Ardant beams at dithering, detached Jean-Pierre Léaud. They appear together onscreen, something even Truffaut didn't achieve.
The Hurt Locker (Kathryn Bigelow)
A lot of action movies are made with adrenalin and testosterone. This film was about them.
35 Shots of Rum (Claire Denis)
Cine-dance.
Antichrist (Lars von Trier)
If Nicholas Ray were alive...
Hamid Dabashi (Columbia University, New York, USA)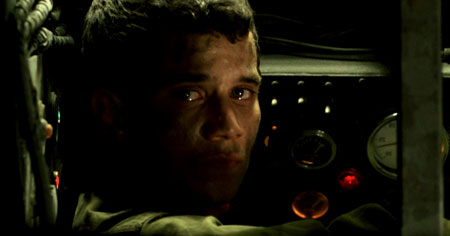 Lebanon
Women without Men (Zanan-e badun-e mardan) (Shirin Neshat, Germany/Austria/France)
The prescient timing of Neshat's take on the Iranian coup of 1953 engineered by the CIA and MI6 – the film's release coincided with the country's post-electoral crisis of 2009 – turned her uncanny visual absolutism into a premonition of the indomitable spirit of her people as it was yet again resurrected in search of illusive freedom.
Public Enemies (Michael Mann, USA)
Johnny Depp playing John Dillinger is something to behold: cold-blooded, vulnerable, affable and ruthless, all at the same time. But this is also a virtuoso performance by a seasoned director mastering a new technology, in the process giving an ageing genre a new lease of life.
Plastic Bag (Ramin Bahrani, USA)
The spirit of a feature-length film hides in the telegraphic brevity of this short, which picks up where Albert Lamorisse's The Red Balloon left off. The plastic-bag protagonist assumes a character beyond your usual environmentalist props. See how Hemingway has taught Bahrani the precision of very few words.
The Taking of Pelham 1 2 3 (Tony Scott, USA)
The second cinematic adaptation (plus a television rendition) of the 1973 novel by John Godey (aka Morton Freedgood), Scott's version was – for New Yorkers – something more than a splendid thriller: it gave them back their subway, purged of its post-9/11 anxiety and replenished with the might and magic of the magnificent subterranean metropolis.
Lebanon (Samuel Maoz, Germany/Israel/ France)
Something is happening in Israeli cinema: an emerging generation of Israeli war veterans turned film-makers are taking the myth of an invincible war machine seriously to task.
Best DVD release: The Wizard of Oz (Victor Fleming, 1939, USA)
The all-new digital restoration of this singularly American fairytale – on the occasion of its 70th anniversary – put Blu-ray technology to effective use. And the subtext is as rich as ever, with the useless intellectual (the Wizard of Oz) disabusing heartless industrialisation (the Tin Man), brainless peasantry (the Scarecrow) and the fearful populace (the Cowardly Lion), while common-sense American pragmatism (Dorothy Gale) navigates a middle ground among them – all taking place in the context of the class conflict and cultural warfare of the Great Depression.
Thomas Dawson (Critic, UK)
Il Divo (Paolo Sorrentino, Italy/France)
The Italian maestro reinvents the political biopic in this visually dynamic study of the mysterious statesman Giulio Andreotti, played by Toni Servillo.
A Prophet (Jacques Audiard)
Audiard's compelling prison drama memorably blends naturalism and fantasy, and features an impressive central performance from newcomer Tahar Raman.
The White Ribbon (Michael Haneke)
Haneke's masterfully controlled period portrait of cruelty and repression in a German Lutheran village.
sleep furiously (Gideon Koppel)
A lyrically shot and powerfully melancholic documentary about a Welsh rural community in decline
Henri-Georges Clouzot's Inferno (L'Enfer de Henri-Georges Clouzot) (Serge Bromberg & Ruxandra Medrea Annonier, France)
This is a fascinating act of cinematic exhumation which draws on long-lost test footage from Clouzot's aborted 1964 thriller L'Enfer.
Best revival: Les Demoiselles de Rochefort (Jacques Demy, 1967)
Nothing else that I saw this year matched the sheer jouissance of Demy's glorious musical.
Maria M Delgado (Academic and critic, UK)
The Maid (La nana) (Sebastián Silva, Chile/Mexico)
A taut and at times bleakly funny study of an obsessively territorial maid, whose psychological control over the family house where she lives and works leads to the rapid exit of any newcomer brought in to help with the chores. Unpretentious, assured film-making, delivering both a compelling character study and a perceptive dissection of the class divides of Chilean society.
Three Days with the Family (Tres dies amb la família) (Mar Coll, Spain)
The confident and poignant feature debut from Catalan film-maker Coll follows outsider Léa as she returns home from France for her grandfather's funeral. Superb performances, a detached camera expertly observing the family's comings and goings, and the avoidance of easy clichéd sentiment make this a debut to savour.
La mujer sin piano (Woman without Piano) (Javier Rebollo, Spain/Fr)
The inspired winner of the Best Director award at San Sebastian this year, Rebollo's second film offers a controlled and darkly humorous portrait of a middle-aged housewife (Spanish television superstar Carmen Machi, nicely cast against type) who embarks on a nocturnal odyssey with an eccentric Pole she encounters at Madrid's central bus station. Wonderfully underplayed, with a superb sound score, the film builds on the quirky absurdism visible in Rebollo's earlier Lo que sé de Lola.
Broken Embraces (Pedro Almodóvar)
Spain's press may have been less than enthusiastic and its Oscar committee may have chosen to omit the film from its shortlist, but this masterful work offers a moving homage to film and film-making, and a brilliant dissection of Spain's recent historical amnesia.
A Prophet (Jacques Audiard)
Gruelling, stylish prison movie that functions as a wider allegory of the demographic shifts in French society over the past 50 years. Grounded in exceptional central performances from newcomer Tahar Rahim and The Beat that My Heart Skipped's Niels Arestrup, this is genre cinema at its best.
Best DVD release: Orphée (Jean Cocteau, 1950, France)
Cocteau's reflection on death, German occupation and the Orpheus myth still looks sumptuously gorgeous after all these years. As if digital restoration is not enough in itself, the BFI DVD features tantalising extras, including useful readings of the film by Ginette Vicendeau and Roland-François Lack.
Andrea Dittgen (Critic, Germany)
Enter the Void (Gaspar Noé, France/Germany/Italy)
It hurts your eyes, your ears and your heart – and makes you feel alive again. And all the while God looks down from above on everything bad, sad and ugly in the world. A unique trip into your own subconscious.
The Hurt Locker (Kathryn Bigelow)
You feel like a soldier going to war in Iraq as you follow a specialist defusing bombs. An outsider in a world with no pity and no visible enemy, he acts like a drug addict – or maybe the last realist.
Up (Pete Docter)
A lifelong love story from childhood to old age is summed up in the most beautiful five-minute summary I ever saw. For the first time animals in animation talk without being ridiculous. A sentimental story with 3D at its subtle best.
Villalobos (Romuald Karmakar, Germany)
Most DJs are not capable of describing what they do, but Karmakar found one who could – Ricardo Villalobos, who is also a composer and a secret psychologist when it comes to his audiences. A brilliant journey into the soul of music and rhythm.
The White Ribbon (Michael Haneke)
The best horror movies are those where the real horror is unseen and emerges only in your head. A cruel world of adults and children that somehow seems to be the root of all the evil of today.
Best revival: The Red Shoes (Michael Powell & Emeric Pressburger, 1948, UK)
The new restoration, with its splendid colours, brings back all the brightness and lightness of a masterpiece about love and tragedy, music and dance, and the demands of show business.
The Ferroni Brigade aka Christoph Huber & Olaf Moller (Critics, Austria/Germany)
Contact High (Michael Glawogger, Austria)
A stoner comedy cum Glawoggerian magnum opus. One of the richest films of the decade, and even more astonishing as the yang to Glawogger's great yin, Der Vaterspiel (Kill Daddy Good Night).
The Hole (Joe Dante, USA)
Solaris via Invaders from Mars! By Joe Dante!! In 3D!!!
Survival of the Dead (George A. Romero, Canada/USA)
A personal summation in the form of a zombie-Western combat movie. Raoul Walsh's ghost is still dancing.
Valhalla Rising (Nikolas Winding Refn, Denmark)
A spiritual quest rendered as an avant-garde adventure film about blood, guts and belief. The resounding Viking horn under the title credit should teach the Tarkovsky-wannabe crowd a lesson.
Villalobos (Romuald Karmakar)
The tremendous third entry in a seminal series about how music is made and heard (and seen). Simply the most staggering of this year's particularly strong selection of minimalist/sensibilist documentaries (cf Thomas Heise's Material or Peter Schreiner's Toto).
Best revival: Cinema Justice (Timothy Agoglia Carey, 1972, USA)
An appropriated (and aptly retitled) seven-minute outtake from Steve De Jarnatt's student short Tarzana, starring the awe-inspiring Timothy Carey as a Korean war veteran. In this scene – which the director allowed him to keep afterwards – Carey simply took over, meting out cinematic justice in one headlong rush of inspiration, leaving not just his co-actor jaw-dropped.
Jean-Michel Frodon (Critic, France)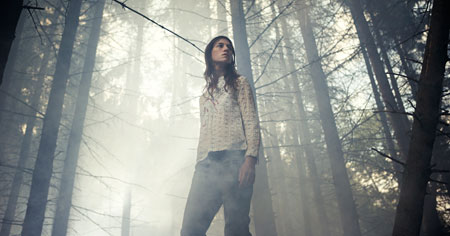 Antichrist
15Malaysia (Yasmin Ahmad/Khairil M. Bahar/Tan Chui Mui/Linus Chung/Yuhang Ho/Johan John/James Lee/Woo Ming Jin/Amir Muhammad/Namron/Desmond Ng/Kamal Sabran/Liew Seng Tat/Mussadique Suleiman, Malaysia)
A remarkable overview of a complex political situation through a collective work of cinema by one of the most promising bunch of young directors.
Antichrist (Lars von Trier)
By far the most accomplished, daring, complex and free spirited film of the year. The stupidity of the Cannes crowd (specially the press) will pave the way for its historical recognition. Time works for Lars.
Le Roi de l'évasion (The King of Escape) (Alain Guiraudie, France)
So funny, so sexy, so unpredictable, so alive. Who said French films all look alike?
Hadewijch (Bruno Dumont)
Incredibley daring, with an absolute trust in the powers of cinema – and in the openness of audience. There were Bresson and Pialat, and now Bruno Dumont, is it necessary to wait he's dead to acknowledge it?
35 Shots of Rum (Claire Denis)
So elegant, and warm, and musically directed. So close to individuals, and to universality. A pleasure of each minute, of each viewing (already five times).
Charles Gant ('Heat' magazine, UK)
A Prophet (Jacques Audiard)
Sometimes it takes that fourth or fifth film for the penny to drop. It took There Will Be Blood for most people to realise that Paul Thomas Anderson was not merely a significant directorial talent, but way out in front of his US contemporaries. Ditto A Prophet and Audiard, whom I'd admired for Read My Lips and The Beat That My Heart Skipped – and now belatedly realise is in a league of his own.
The Hurt Locker (Kathryn Bigelow)
The most tense experience I've had in a film all year – relentless sadism on Bigelow's part.
Precious (Lee Daniels, USA)
Fish Tank (Andrea Arnold)
Anvil! The Story of Anvil (Sacha Gervasi, USA)
Best revival: The 400 Blows (Les Quatre cent coups) (François Truffaut, 1959, France)
Leonardo Garcia-Tsao (Critic, Mexico)
Anvil! The Story of Anvil (Sacha Gervasi)
As funny as This Is Spinal Tap. What at first appears to be a rock documentary about a failed rock group is chiefly a moving account of friendship and endurance in the face of adversity.
City of Life and Death (Lu Chuan, China/Hong Kong)
The Rape of Nanjing reconstructed by Lu Chuan with a mix of Rossellini humanism and Spielberg-like technical prowess. Incomprehensibly snubbed by Cannes and Venice, it finally got its due in San Sebastian.
Let the Right One In (Tomas Alfredson)
Teenage angst meets vampirism in a meticulously crafted film that transcends genre conventions and finds beauty in alienation.
Vincere (Marco Bellocchio)
In his most passionate work in years, Bellocchio blends his known Freudian, religious and political concerns into one powerful, expressionistic opera about the fatal attraction of fascism.
Charlotte Garson ('Cahiers du cinéma', France)
Irène (Alain Cavalier, France)
The film which moved me the most. It proves that the work of Cavalier, one of French cinema's most under-appreciated film-makers, goes well beyond the personal diary style with which he has been associated since La Rencontre (1996). Exactly 30 years after the 16mm Ce répondeur ne prend pas de message – the film which constitutes Irène's 'dark side', its negative image, as it were – comes a film that is at once an elegy, an epic love story and a burlesque comedy.
Inglourious Basterds (Quentin Tarantino)
For the generosity of Tarantino the great storyteller, as well as his generosity towards actors. Contrary to what a vast majority of critics have focused on, Tarantino is not only inspired by 1970s B movies, but also by the games and linguistic pretence which govern the relationship between action and words in Ernst Lubitsch's work.
La Danse: The Paris Opera Ballet (Frederick Wiseman, France/USA)
There's nothing particularly surprising about Wiseman's ability to grasp the peculiarities of the Paris Opera Ballet's institutional workings. La Danse's masterstroke comes in turning classical dance – the discipline and the danger of that discipline – into a perfect treatise on documentary cinema.
The Time That Remains (Elia Suleiman, Israel/Italy/Belgium/France/USA)
Is it because I've not always appreciated the 'resistant' humour of Suleiman's previous films that this impressed me so much? Beyond all its Keatonesque melancholy, the gravity and historical ambition of The Time That Remains appealed to me. I was disappointed that this formally splendid film (from its framing to its jubilatory soundtrack) was passed over at Cannes this year.
Below Sea Level (Gianfranco Rosi, USA/Italy)
This amusing and captivating portrait of a handful of 'subprime exiles' who have chosen to live outside society in a trailer park in the Californian desert is ripe for the fictional picking.
Best revival: Il mondo perduto – I cortometraggi di Vittorio De Seta (The Lost World – The Short Films of Vittorio De Seta) (Vittorio De Seta, Italy)
The first ten films made by De Seta (sometimes in CinemaScope) during the 1950s are also his best: short colour documentaries, unencumbered by dialogue or voiceover, about Italy's 'forgotten people' – fishermen, shepherds and so on – such as I dimenticati, 1959. As restored by Bolonga's Cineteca, these shorts are valuable not only as historical documents, but also for their formal audacity in sound, camera angles and sometimes Soviet-style montage. The film-maker's athletic mobility is a world away from affected folkloric celebrations.
Ryan Gilbey ('New Statesman', UK)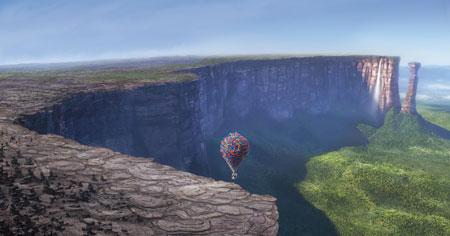 Up
Up (Pete Docter)
It's easy to take Pixar's mix of simplicity and sophistication for granted, but most other films this year didn't even come close to equalling this in emotional and artistic richness.
A Prophet (Jacques Audiard)
The protracted running time is one of the curses of modern cinema. But here is a film which needs every second of its two-and-a-half hours. Watching the stunted, undefined main character sharpen and mature before our eyes was incomparably illuminating.
Helen (Joe Lawlor & Christine Molloy, UK/Ireland)
This probing mystery introduced two new directors with a clear and original vision. It was bizarre its non-professional cast came in for some stick: their undemonstrative, even depleted performances are vital in helping sustain the film's dislocated mood.
Let the Right One In (Tomas Alfredson)
Few pictures have combined tenderness, compassion and extreme bloodletting to such memorable effect. I didn't realise how protective I felt towards the film until I caught myself grinding my teeth at the news of a forthcoming US remake.
Bright Star (Jane Campion)
Campion's most heartfelt film: a period piece that shares a vividness and immediacy with Robert Altman's excursions into the past.
Best revival: Touki-Bouki (Djibril Diop Mambéty, 1973, Senegal)
I missed the restored print of this Senegalese oddity when it played at the 2008 London Film Festival, only catching up with it recently on theauteurs.com. Even when viewed on a laptop, with out-of-sync subtitles, it was revelatory. The framing and editing, and the hallucinatory use of music and colour, make you feel as though you're seeing for the first time what cinema can do.
Carmen Gray (Critic, UK)
Il Divo (Paolo Sorrentino)
For its stunning visual flair and original soundtrack, as well as its wit.
sleep furiously (Gideon Koppel)
For its acute observation, absurdist beauty and striking framing – not to mention that it strongly resonated with my own farmland upbringing (which I rarely feel nostalgia for).
White Material (Claire Denis)
A devastating critique of colonialism which gripped me from start to finish through its brilliant mastery of tension.
Let the Right One In (Tomas Alfredson)
With a soft spot for vampire films at the worst of times, I was touched by this very human, bittersweet take on the genre
Inglourious Basterds (Quentin Tarantino)
An absolute coup for pulling off a playfully agile, revivifying take on a sacred cow, decimating stale paradigms yet never compromising respect.
Best revival: Hustler White (Bruce LaBruce, 1996, USA)
This riotously transgressive cult classic from gender politics-savvy provocateur LaBruce deserves to be easier to see.
Peter Hames (Academic and critic, UK)
Tulpan (Sergey Dvortsevoy, Germany/Kazakhstan/Russia/Poland/Italy/Switzerland)
Dvortsevoy's remarkable evocation of life on the Kazakh steppe is a genuine original. His simple but honest story is enlivened by remarkable images – lightning flashes with a dog in the foreground, dust devils passing by the yurt, sunset accompanied by the daughter's song. As he puts it, "Observe and everything will happen."
A Room and a Half (Andrey Khrzhanovsky, Russia)
Working with Sokurov's collaborator Yuri Arabov, Russian animator Khrzhanovsky's first feature charts the imaginary journey of exiled poet Joseph Brodsky to his former home in St Petersburg. Fiction, documentary and animation are combined with a complex weave of musical allusion in a multi-levelled film that's both innovative and moving.
Samson & Delilah (Warwick Thornton, Australia)
Thornton's story of aboriginal life on the edges of white society is extraordinarily perceptive and deeply moving. Racist attitudes sit uneasily alongside galleries trading in aboriginal art. Largely wordless, the film's central love story is told without manipulation.
Katalin Varga (Peter Strickland)
Strickland's feature debut is unique in British cinema. Shot on Transylvanian locations with a Hungarian crew and Romanian production money, it reveals visual flair and makes remarkable use of sound and music, while also sharing a good deal with some recent Hungarian 'revenge' movies (Delta, Lost Times).
Volchok (Wolfy) (Vassily Sigarev, Russia)
This skilled debut from playwright Sigarev is the bleak tale of a relationship between a girl and her mostly absent mother, with a powerfully imagined mix of social observation and fairytale (volchok – the spinning top given to her by her mother – also means 'little wolf'). For Sigarev, childhood memories can be beautiful despite everything.
Best DVD release: Daisies (Sedmikrásky) (Vera Chytilová, 1966, Czechoslovakia)
Rereleased on a customarily pristine DVD by Second Run, Chytilová's uniquely iconoclastic farce continues to find and surprise new audiences. Avant-garde, feminist, comic, unpredictable – and irreplaceable.
Alexander Horwath (Filmmuseum, Austria)
Les Herbes folles (Alain Resnais)
Alle Anderen (Everyone Else) (Maren Ade, Germany)
To Die Like a Man (João Pedro Rodrigues)
Father of My Children (Le Père des mes enfants) (Mia Hansen-Løve, France/Germany)
A Prophet (Jacques Audiard)
I don't know what this fact means, but this is my first fully Eurocentric top five I can remember.
Best revival: Material (Thomas Heise, 1989-2009, Germany)
My favourite 'revival release' of 2009 is actually a new film, but it took 20 years to become what it is.
Wendy Ide ('The Times', UK)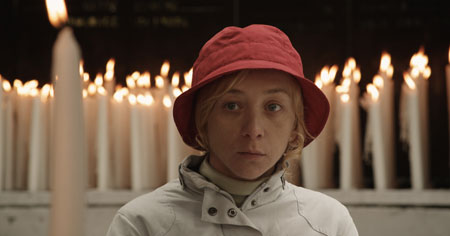 Lourdes
A Prophet (Jacques Audiard)
There's not a spare moment in Audiard's lean, direct and dangerous latest.. The labyrinthine maze of allegiances and grudges in the prison underworld is vividly realised.
Lourdes (Jessica Hausner, Austria/France/ Germany)
Hausner's study of faith and superstition finds a delicate balance between sardonic wit and sensitivity. Sylvie Testud is remarkable as a bored paraplegic pilgrim whose 'cure' might just be a miracle.
Dogtooth (Yorgos Lanthimos)
The dysfunctional-household-of-the-year prize goes to the Greek family in Lanthimos' creepy domestic drama. It's a rare work of true originality - although cat lovers should proceed with caution.
District 9 (Neill Blomkamp, New Zealand/USA/South Africa)
A blitzkrieg of a science-fiction action flick with a provocative and challenging central idea, District 9 is also a formal triumph: the blend of faux documentary with action is unexpectedly successful.
I Am Love (Io sono l'amore) (Luca Guadagnino, Italy)
The most elegant and controlled piece of storytelling in a long time is also skin-tinglingly sexy. Tilda Swinton (who produced as well as starred in it) is a marvel as the Russian matriarch of a Milanese fashion dynasty who falls in love and rediscovers herself.
Best revival: Underground (Anthony Asquith, 1928)
Shown as the Archive Gala screening at the London Film Festival, Asquith's London-set picture is a boisterous romance which paints the Tube as a hotbed of sexual intrigue. Its restoration is impressive, but it was Neil Brand's new score which really made the night.
Nick James ('Sight & Sound')
Antichrist (Lars von Trier)
For the way it upset tired notions of arthouse cinema in Cannes, for the depressed director's wrestling with his ambivalence about people and nature, and for the vividness and strangeness of his fairytale horror of passion gone crazy.
La Danse: The Paris Opera Ballet (Frederick Wiseman)
The satisfaction of Wiseman's settled, wry style was amplified for me by the pleasure of watching ballet in rehearsal, where the athleticism and aesthetic force are not disguised by kitsch costume and lighting. The discreet camerawork here is as graceful as the dancers' movements.
Eccentricities of a Blond Hair Girl (Singularidades de uma Rapariga Loura) (Manoel de Oliveira, Portugal/Spain/France)
Oliveira has been an acquired taste, but these days I'm an addict for his cinema of restraint, so this admittedly slight piece of romantic whimsy about a young man's quest to prove worthy of love at first sight delighted me more than I can explain. He is the influence of the moment, there in so many other films – in The Portuguese Nun and The Limits of Control, for instance.
Katalin Varga (Peter Strickland)
Strickland's struggle to make a Transylvanian revenge film as poetically potent as the Romanians at their best was a great production saga – and its resulting fateful visual eloquence a very welcome surprise.
White Material (Claire Denis)
This emotionally devastating drama about a white African coffee grower trying to hold on to her plantation when civil war is driving her workers away really did make the hairs on the back of my neck stand up. A couple of years back at Sight & Sound we were despairing at the lack of successful women directors, but look at them now: Denis may now be the world's finest film-maker, with two films in our Top Ten; and for me, Lucrecia Martel runs her close. And then there's Bigelow, Campion, Varda, Hanson-Løve, Neshat, Ade, Morton and Hausner all on top form. Fantastic.
Kent Jones ('Film Comment', Lincoln Center, USA)
White Material (Claire Denis)
Alle Anderen (Maren Ade)
The Limits of Control (Jim Jarmusch, USA/Spain/Japan)
Fantastic Mr. Fox (Wes Anderson)
Les Herbes folles (Alain Resnais)
Mark Kermode (Critic, UK)
Let the Right One In (Tomas Alfredson)
This year's Pan's Labyrinth, in which Alfredson reinvents the vampire genre from scratch.
Helen (Joe Lawlor & Christine Molloy)
A haunting gem that has grown more mysterious with each viewing.
Antichrist (Lars von Trier)
Hysterical, hyberbolic and often enraging, but still von Trier's most annoyingly exciting work.
Anvil! The Story of Anvil (Sacha Gervasi)
The best love story of the year.
White Lightnin' (Dominic Murphy, UK/USA/Croatia)
Best psychopathic tap-dancing gothic fantasia of the year by a country mile.
Best revival: It should have been The Devils: The Director's Cut (Ken Russell), but they still haven't released it.
Edward Lawrenson ('Big Issue', UK)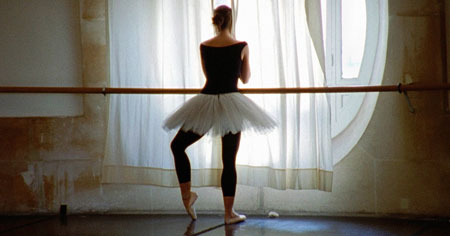 La Danse
Antichrist (Lars von Trier)
The film that's lodged most deeply in my mind this year, despite my best efforts to be rid of it: disturbing, haunting, impossible to get a fix on.
Up (Pete Docter)
Pixar's latest is a sweetly sad triumph, full of a charm that's lighter than helium. I wish I'd had films like this when I was kid.
35 Shots of Rum (Claire Denis)
Understated and supremely evocative, Denis' tender family drama is visual storytelling at its very best.
La Danse: The Paris Opera Ballet (Frederick Wiseman)
The great chronicler of institutions turns his keen eye to a season in the life of the Paris Opera Ballet. Absorbing backstage machinations – dining the funders, negotiating with choreographers – are sympathetically captured, but it's the dance sequences that make it a real treat. Following principal performers in rehearsal and onstage in full figure with minimal cuts, these long dance scenes are completed with such elegant elan you half expect to see Arthur Freed credited as producer.
Otroci (Letter to a Child) (Vlado Skafar, Slovenia)
A deceptively modest documentary in which a handful of 'ordinary' Slovenians of varying ages talk directly to camera about their hopes and disappointments. Skafar's masterly interviewing technique makes for fascinating contributions, and the cumulative effect is a moving, quietly philosophical testimony to a range of human experience.
Best revival: Nirjan Saikate (Tapan Sinha, 1963, India)
Following a group of widows travelling by train to Puri, Sinha's beautifully performed film poignantly evokes the narrow options left for bereaved young women of the time. It's a film of watchful subtlety and Chekhovian precision, with a breathtaking ending.
Mark Le Fanu (Academic and critic, Denmark)
Brothers (Igaal Niddam, Switzerland)
The Swiss provenance is misleading; this is really an Israeli film whose hero (a conservative rabbi and lawyer) is pitched into a conflict concerning who should and shouldn't serve in the Israeli army. At once immensely compassionate and extraordinarily intelligent, it's lifted far above run-of-the-mill left-right polemics by the quality of the writing and acting.
Tulpan (Sergey Dvortsevoy)
Dvortsevoy has made a reputation as one of the world's greatest documentarists. In his first fiction feature, concerning a young sailor who wants to become a shepherd, the documentary eye is still fundamental – and captivating.
Fish Tank (Andrea Arnold)
I didn't see Arnold's previous film, Red Road, but this was a revelation. Nothing I had read about the director or the film prepared me for something so beautiful and poetic.
Alle Anderen (Maren Ade)
A young couple hang out together at a villa owned by the young man's parents in Sardinia. The film's simple premise – what is the temperature of their love for each other? – is handled with a bold, appraising eye and rare psychological finesse. This is what 'arthouse' movies should be like!
Mammoth (Mammut) (Lukas Moodysson, Sweden/Denmark/Germany)
I got the impression that many critics didn't like this film, but to me this seemed to be a signal artistic success. A more honest movie than Slumdog Millionaire – though that isn't the only thing to say about it, of course.
Colin Maccabe (Academic and critic, UK)
The White Ribbon (Michael Haneke)
Haneke's greatest film brings the past to life – and death. Above all it is beautifully scripted: the way he makes the outbreak of World War I the culminating event of the story of a tiny village makes a narrative of local cruelty stand for the collapse of a civilisation.
A Prophet (Jacques Audiard)
Tahar Rahim's transformation from inarticulate, helpless, hopeless Malik at the start of the film to a radiant trilingual (Arab, French, Corsican) prophet of violence at the end is one of the most stunning performances I have ever seen.
Fish Tank (Andrea Arnold)
Arnold's marvellous images of Glasgow in Red Road were marred by an overly melodramatic plot. This time her camera is trained on Dagenham and she has found the simplest of stories to bring together a beautiful young girl (Katie Jarvis) and an older hunk (Michael Fassbender). The acting is magnificent and the end genuinely moving.
An Organization of Dreams (Ken McMullen, UK)
McMullen's film is not only stunningly beautiful and brilliantly edited, but its bare narrative of a trio of youngsters confronting French philosophy and B movies in Paris works as a genuine counterpoint to the frozen repetitions in which a father refuses to recognise his son. That McMullen's own son is one of the trio indicates how close to the bone this film is. Brave and inspiring.
District 9 (Neill Blomkamp)
Not only endlessly inventive science fiction, but also a very raw view of South Africa. To turn an Afrikaner bureaucrat into a hero is a very tall narrative order, but Blomkamp manages it with panache, wit and very considerable insight. Not for the 'politically correct', but all too correct politically.
Best revival: It Always Rains on Sunday (Robert Hamer, 1947, UK)
The London Film School's Speakeasy opened with Hamer's poetically realist view of London's East End in 1947. Every costume and set illuminates the stunning central performance by Googie Withers, who is surrounded by an extraordinary range of acting talent. If you thought English movies couldn't steam, this film proves you wrong.
Geoffrey Macnab (Critic, UK)
The White Ribbon (Michael Haneke)
This cold and austerely beautiful drama works on many different levels: as a premonitory drama about the roots of German fascism; as a study of rural village paranoia; as a stately period piece; and even as a Midwich Cuckoos-style film about children as 'other'.
White Material (Claire Denis)
Denis' best film since Beau Travail captures the white colonialists' guilt and bad faith, but also their passionate longing to stay as they are caught in the middle of an African civil war.
Morphia (Morfiy) (Alexei Balabanov, Russia)
Balabanov's Bulgakov adaptation about a country doctor in 1917 Russia is by turns lyrical, funny and horrific. Fans repelled by the nihilism of the director's Cargo 200 will be heartened by the inventiveness he shows here.
Antichrist (Lars von Trier)
The controversy von Trier generated with his misogynistic final-reel shock tactics seemingly blinded audiences to what was an intense and affecting film about grief. The film owed more to Tarkovsky than it did to the Saw franchise.
Inglourious Basterds (Quentin Tarantino)
The resoundingly superficial way in which Tarantino engaged with World War II didn't detract from its entertainment value.
Best revival: Underground (Anthony Asquith, 1928)
Asquith's claims to be the equal of Hitchcock in 1920s British cinema are enhanced by this wildly imaginative melodrama set against the backcloth of the London underground system. The storyline is corny but – as in Shooting Stars and A Cottage on Dartmoor – the formal inventiveness is exhilarating.
Derek Malcolm ('Evening Standard', UK)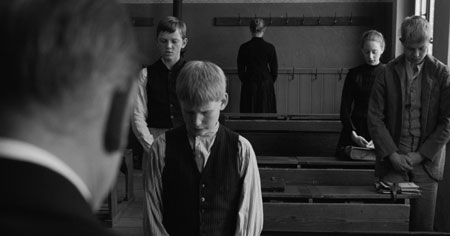 The White Ribbon
The White Ribbon (Michael Haneke)
This icy dissection of a German village on the eve of the World War One is probably Haneke's best yet.
A Prophet (Jacques Audiard)
Audiard proves you can make a European prison drama that's a class above something like The Shawshank Redemption – and even longer.
Let the Right One In (Tomas Alfredson)
Vampire movies are two-a-penny just now, but this extraordinary Swedish effort is easily the best around — an art film with considerable commercial potential.
35 Shots of Rum (Claire Denis)
This should be a double cheer for Denis, in fact, for two terrific films this year – this one made in Paris, where she was born, and the other, White Material, in Africa, where she was raised.
Mid-August Lunch (Pranzo di ferragosto) (Gianni Di Gregorio, Italy)
A small but perfectly formed Italian film about pesky oldies interfering in the life of a greying loner. Nobody much saw it – but they should.
Best DVD release: Little Dorrit (Christine Edzard, 1987, UK)
The best Dickens adaptation since Lean's Great Expectations, superbly played throughout, and much underrated.
Adrian Martin (Critic, Australia)
Un Lac (Philippe Grandrieux, France)
Grandrieux is a solitary explorer within the circuit of film-festival art cinema, working with primal, elementary narrative forms but constantly pushing his style towards an avant-garde zenith. Un Lac is the best of his three features to date.
Shirin (Abbas Kiarostami)
A conceptual video piece akin to an art-gallery installation – shots of female spectators' faces juxtaposed with the soundtrack of an unseen epic of love and violence – becomes, on the big screen, a riveting, essential experience of cinema.
Two Lovers (James Gray, USA/France)
Like Abel Ferrara and Larry Clark, James Gray is among the greatest living American directors criminally under-appreciated in the US. Here, after Visconti and Bresson, he gives us another heartbreaking take on Dostoevsky's White Nights.
Imburnal (Sherad Anthony Sanchez, Philippines)
The New Philippine Cinema turns up another wonder: three-and-a-half hours of misery and fantasy, sex and landscape, documentary and fiction. A film like no other, directed by a 25-year-old.
Role Models (David Wain, USA/Germany)
Not as anarchic as earlier Wain films (Wet Hot American Summer, The Ten), but a brilliantly constructed comedy of bad manners turned good. Paul Rudd (actor and co-writer) continues to light up the 'trash comedy' genre.
Best revival: Le Départ (Jerzy Skolimowski, 1967, Belgium)
The best French nouvelle vague film – made in Belgium after the Wave was over, but starring Jean-Pierre Léaud. Skolimowski's cinema is forever young.
Demetrios Matheou ('Sunday Herald', UK)
A Prophet (Jacques Audiard)
Audiard's latest transcends its genre, defies anticipation, and rewards with every subtle shift and surprise. A genuinely perfect film.
Let the Right One In (Tomas Alfredson)
Amid the current craze for horror, this phenomenally well-crafted Swedish vampire film offers more bite than all the others put together.
Humpday (Lynn Shelton, USA)
'Bromance' meets 'mumblecore' in this terrific study of the eternal enigma of straight male friendship. The fact that it's directed by a woman may explain the edge and honesty to the comic tale of two straight pals who dare themselves to transgress – but can't find the balls to tell the missus.
The Maid (Sebastián Silva)
The Maid teaches us that hell hath no fury like a family maid who will do anything to see off the younger competition. This Chilean film steers a sly course between psycho-thriller, black comedy and sympathetic social drama, while Catalina Saavedra gives one of the performances of the year.
Bad Lieutenant: Port of Call New Orleans (Werner Herzog)
Herzog used to have Kinski; now he has Cage. And here's proof that two maverick madmen are better than one. Nicolas rediscovers his dark side and Werner his sense of humour in their tale of a drug-addled cop juggling self-interest with the 'right thing' down Louisiana way.
Best revival: Colossal Youth (Juventude em Marcha) (Pedro Costa, 2006, France/Portugal/Switzerland)
The centrepiece of Tate Modern's Costa retrospective, this look at the lives and let-downs of Lisbon slum-dwellers felt like a cinephile's crammer. Film-making at its most uncompromising, inquiring and mysterious.
Sophie Mayer (Academic, UK)
White Material (Claire Denis)
Denis followed the mellow and melancholy Paris of 35 Shots of Rum with what's perhaps her most powerful film, a uneasily perfect balance of global and intimate affairs, as a civil war unfolds in east Africa under her customarily slanted gaze.
The Beaches of Agnès (Agnès Varda)
Claire Denis' French precursor, grandmother of the nouvelle vague and continuing inspiration Agnès Varda looks back over her own cinematic inspirations in a masterclass in film-making and autobiography, as the director continues to experiment with new technologies and invent origami-like narrative structures.
Rage (Sally Potter, UK/USA)
Potter revisits the political themes and low-budget creativity of her early work in dazzling new style. Shot on HD, Rage is the first cameraphone film; the technology's simultaneous intimacy and estrangement fit perfectly with the film's witty investigation of globalisation's impact on our sense of connection and responsibility.
The Unloved (Samantha Morton, UK)
Morton's semi-autobiographical film, a consideration of alienation from ground level, was the debut of the year, premiering on Channel 4 but hopefully picking up theatrical distribution post Toronto. Rough-edged, gorgeously bleak and fiercely vulnerable, like its protagonists, the film exemplifies a developing trend (including Fish Tank and Helen) of layering realism with a mysteriously febrile atmosphere.
Fig Trees (John Greyson, Canada)
Ever the provocateur, Greyson mashes up campaigning documentary, biopic, opera, music videos, animatronic squirrels and avant-garde pastiche to create a blisteringly new cinematic form that can speak to and for the new lives and politics created by HIV/Aids.
Best DVD release: Divorce Iranian Style and Runaway
(Kim Longinotto, 1998 & 2001, UK/Iran)
Still resonant and timely a decade after they were made, Longinotto's landmark documentaries critically illuminate life for women and girls inside Iran – at exactly the moment such illumination is most needed.
Henry K. Miller (Academic, UK)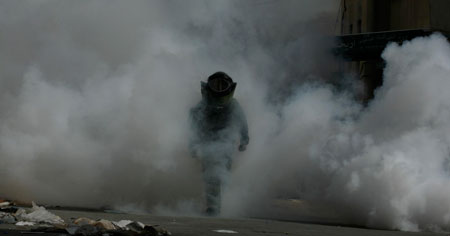 The Hurt Locker
Public Enemies (Michael Mann)
Adventureland (Greg Mottola, USA)
The Hurt Locker (Kathryn Bigelow)
Bright Star (Jane Campion)
Duplicity (Tony Gilroy, USA/Germany)
Best revival: An Englishman Abroad (John Schlesinger, 1983, UK)
The Cambridge Film Festival was the ideal place to see Alan Bennett's brilliant television film revived.
Kim Newman (Critic, UK)
Monsters vs Aliens (Rob Letterman & Conrad Vernon, USA)
I had an emotional connection with this 3D cartoon that makes me elevate it above classier efforts like Up, Coraline or even Cloudy with a Chance of Meatballs. Its devotion to the monsters of the 1950s, even the most wretched (the 50 Foot Woman), is affecting for anyone who loves those creature features.
The Hurt Locker (Kathryn Bigelow)
Long, anecdotal and against-the-grain, this is the best film to come out of the current wars on terror. It taps into a vein of bomb-defusing suspense that goes all the way back to The Small Back Room, and quickly blows up its obvious stars to allow for a breakout performance by the long underrated Jeremy Renner.
Synecdoche, New York (Charlie Kaufman, USA)
A single viewing certainly isn't enough to come to terms with Kaufman's extraordinary tangle of meta-fictions, but it's beguiling enough in its vast ambition to pull you back in again. Philip Seymour Hoffman, of course, is outstanding, but this also has the best ensemble cast of the year.
Pontypool (Bruce McDonald, Canada)
A zombie-siege picture with a linguistic bent, this offers suspense and semiology as a burned-out radio presenter (Stephen McHattie) realises the living-dead plague is spread by something he can't do without – the English language. After the credits is an entirely different mini-movie that I also like a lot.
The Girl with the Dragon Tattoo (Män som hatar kvinnor) (Niels Arden Oplev, Sweden/Denmark/Germany)
A mainstream hit around Europe, based on a Swedish bestseller, this complicated serial-killer mystery sparks because of the teaming of its interesting lead characters, a glum middle-aged radical journo awaiting a prison sentence and an on-probation goth runaway computer hacker who may be the signature heroine of the 2010s.
Best DVD release: The Budd Boetticher Box Set (Budd Boetticher, USA)
I find Budd Boetticher's Randolph Scott Westerns – the five included here are The Tall T, Buchanan Rides Alone, Comanche Station, Decision at Sundown and Ride Lonesome – endlessly rewatchable. With a mix of melodrama and melancholy, each trails a haunted hero through a landscape; an enigma to lesser mortals, he is inevitably set against a genial villain who could under other circumstances be his only friend.
Hannah Patterson (Critic, UK)
The White Ribbon (Michael Haneke)
A chilling account of the sins that fathers visit on their children, and the damning repercussions for the generations to come.
The Wrestler (Darren Aronofsky)
For Mickey Rourke's astonishingly raw turn as a man seeking redemption, but hell-bent on destruction.
35 Shots of Rum (Claire Denis)
A deceptively simple, tender portrayal of the love and respect between a father and his daughter.
sleep furiously (Gideon Koppel)
A measured, ruminative, beautifully rendered and quietly moving account of a dying way of rural life.
The Hurt Locker (Kathryn Bigelow)
For Bigelow's taut, edge-of-your-seat direction, Mark Boal's refreshingly character-driven script and one of the year's most startling performances, from Jeremy Renner.
Best revival: The Godfather (Francis Ford Coppola, 1972, USA)
Epic yet intimate – family drama at its darkest and most compelling.
Naman Ramachandran (Critic, UK/India)
Mesrine Killer Instinct/Mesrine Public Enemy No.1 (L'Instinct de mort/L'Ennemi public no.1) (Jean-François Richet, France/Canada/Italy)
Powerful and frantic cinema that takes the gangster biopic genre and delivers a swift kick up its fundament.
Nang Mai (Nymph) (Pen-ek Ratanaruang, Thailand/Netherlands)
This mesmeric and hallucinatory film proves that the director of Last Life in the Universe continues to grow.
Rumba (Dominique Abel, Fiona Gordon & Bruno Romy, France/Belgium)
Delightful near-silent throwback to the glory days of Tati and Keaton – as close to pure cinema as one can get.
Inglourious Basterds (Quentin Tarantino)
Christoph Waltz devouring all available scenery in Tarantino's first complete entertainment is a treat. Brad Pitt who?
Antaheen (The Endless Wall) (Aniruddha Roy Chowdhury, India)
This paean to contemporary Calcutta – with possibly the best Indian soundtrack of the year – proves that Bengali cinema is finally moving on from Satyajit Ray's giant shadow and finding a new voice.
Best revival: Underground (Anthony Asquith, 1928)
Superb BFI restoration of a forgotten British classic combining farce, romance and suspense, but above all a great evocation of a service used by millions of us Londoners as it was back in the day.
Nicolas Rapold ('Film Comment', USA)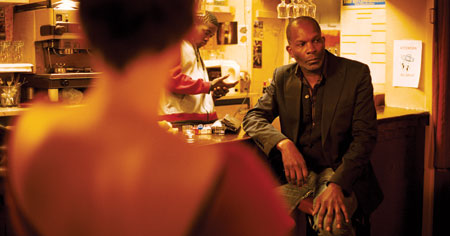 35 Shots of Rum
35 Shots of Rum (Claire Denis)
Good to the last drop, Denis' film about a train driver, his family and neighbours marks another successful experiment in rendering the contours of experience.
The Hurt Locker (Kathryn Bigelow)
The triumphant return of adrenalinist Bigelow is the first great fiction feature about the Iraq War, with a riveting performance by Jeremy Renner.
The Headless Woman (Lucrecia Martel)
Rounding out an all-female-film-maker top three is Martel's exquisitely disorienting portrait of a woman's post-amnesia avventura.
A Serious Man (Joel & Ethan Coen)
Excellent 'Job' by the Coen Brothers.
Fantastic Mr. Fox (Wes Anderson)
A delightful children's adventure. Style/fashion/wit by Wes Anderson.
Best revival: Seventeen (Joel DeMott & Jeff Kreines, 1984, USA)
This documentary about teens in Muncie, Indiana remains an unsung classic, a model of empathy and editing that is by turns hilarious and touching.
Tony Rayns (Critic, UK)
Breathless (Ddongpari) (Yang Ik-june, South Korea)
In his incandescent debut as writer/director/star, Yang Ik-june plays one of the meanest and most foul-mouthed hardmen in screen history, and has the character 'tamed' by a schoolgirl – a modern equivalent of the way that Howard Hawks used Bacall to trump Bogart. The film veers towards melodrama when it tries to explain the protagonists' inner damage, but savouring the emotional dynamics of the central relationship was one of 2009's greatest pleasures.
Eighteen (Hwioribaram) (Jang Kun-jae, South Korea)
Jang's heartfelt film about the repercussions of an illicit high-school romance won't win prizes for originality, but it absolutely deserves more awards than it's already won for the sheer beauty of its mise en scène.
The Exploding Girl (Bradley Rust Gray, USA)
The world in a grain of dust: Gray's seemingly offhand movie about a Brooklyn summer during which a college girl realises she loves the one she's with is worthy of Hou Hsiao-hsien in its control of detail – and in its vivid demonstration that scale is not a measure of resonance.
Forbidden Door (Pintu Terlarang) (Joko Anwar, Indonesia)
Deliciously witty in its play with narrative (it has four mutually contradictory endings, the last snuck in after the credits), Anwar's irresistible psycho-thriller makes hay with themes of male impotence, artistic fraud, sadistic voyeurism, social inclusion and exclusion, and the return of the repressed – not to mention fantasies of revenge and a spectacular array of forbidden doors.
Mother (Bong Joon-ho)
Bong Joon-ho's latest brilliant idea is to centre a film about the dangers of lust on a post-menopausal woman (she's first seen cutting up dried herbs), a mother who goes to war to defend her backward son when he's circumstantially implicated in a sex-murder. Generically unclassifiable and hugely entertaining.
Best DVD release: Kim Ki-young Collection (Kim Ki-young, South Korea)
Unaccountably missing from the 'Wild Bunch' feature (S&S, September), Kim Ki-young (1919-1998) was a committedly noir director with a taste for the libidinous and grotesque who tackled the distortions and calamities of Korean society in inventive ways which resonate even more powerfully now than they must have done at the time. Fully subtitled, this invaluable box set from the Korean Film Archive includes four astonishing features: the incomplete Goryeojang (1963); The Insect Woman (1972); Promise of the Flesh (1975); and Ieodo (1977).
B. Ruby Rich (Critic and academic, University of California Santa Cruz, USA)
Rough Aunties (Kim Longinotto, UK)
Without any of the self-aggrandisement, exotica hunting or celebrity pandering that characterise so much documentary today, Kim Longinotto continues to practise the form at its very highest level, focused on individuals who we deserve to know.
Burma VJ: Reporting from a Closed Country (Anders Østergaard, Denmark/Sweden/Italy/UK/Germany)
A remarkable example of transnational collaboration utilising high and low technologies to enlist documentary in the fight against fascism.
The Yes Men Fix the World (Andy Bichlbaum & Mike Bonanno, USA/France/UK)
No longer just pranksters, the Yes Men team have become experts at 'identity correction' and revived the highest standards of Yippie politics to stump the media. Performative documentary played out in public.
I Am Love (Luca Guadagnino)
A star is born. Not Tilda Swinton, though she's reborn as Russian-Italian here, but rather Guadagnino, who has ingested the genetic codes of great Italian cinema of years past to reclaim its grandeur and sexiness for a modern idiom.
The Headless Woman (Lucrecia Martel)
With her third and possibly greatest film, Martel proves what some of us already knew: that her distinct sense of the world, exquisitely rendered on the screen with no condescension to audiences, opens a door into a heightened awareness of life.
Best DVD release: The Exiles (Kent MacKenzie, 1961, USA)
An extraordinary film that's at once a missing piece of indie-film history, predating Killer of Sheep by a decade, and a eulogy to the emotional wasteland trapping LA's Native American community in the urban-renewed city. It simply rips your heart out.
Kong Rithdee ('Bangkok Post', Thailand)
Police, Adjective (Corneliu Porumboiu)
Even the most dictatorial of news editors is incapable of cornering me with a dictionary like the ferally pedagogic police chief does in the film.
Lourdes (Jessica Hausner)
A soap-like story of concealed lust and religious jealousy set in the godliest of towns.
Inglourious Basterds (Quentin Tarantino)
A stylish toast to the love – and death – of cinema.
Up (Pete Docter)
Why is what is supposedly a children's film so sad for adults?
Agrarian Utopia (Sawaan baan na) (Uruphong Raksasad, Thailand)
Painterly, lyrical, relevant, hearty, strange, imperfect: this is an important Thai film.
Best revival: The Red Shoes (Michael Powell & Emeric Pressburger, 1948)
Seeing it on the big screen, the film makes you believe, again.
Tim Robey ('Daily Telegraph', UK)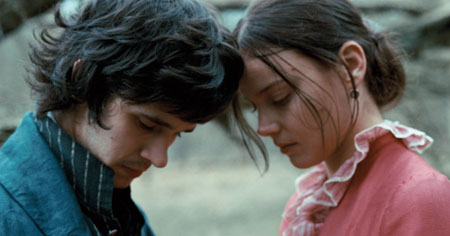 Bright Star
Synecdoche, New York (Charlie Kaufman)
Taxing, abrasive, open to attack... but that's because it's a searingly honest masterwork about the limitations of art.
A Prophet (Jacques Audiard)
Close to perfect: sinewy and commanding, and deeply plausible as a prison experience.
The Hurt Locker (Kathryn Bigelow)
A jittery formal exercise, it has no need of a soapbox: the ordeal is the message.
Modern Life (Raymond Depardon, France)
An invaluable record of a community vanishing, skin weathering, a style of agriculture on the wane.
Bright Star (Jane Campion)
Campion's tender ballad of heartsickness and loss, all the better for not floridly assaulting us with beauty.
Best revival: Barry Lyndon (Stanley Kubrick, 1975, UK)
Already a favourite, but one magnified and fresh for contemplation, like a restored Old Master.
Nick Roddick (Critic, UK)
The White Ribbon (Michael Haneke)
Absolute mastery in the telling of a story of village life encrusted with a historical significance that's all the more powerful for being unstressed. I've seen the film twice and I still find it hard to like – but I admire the hell out of it.
Enter the Void (Gaspar Noé)
The (unfinished) version at Cannes was a mess, but the film's audacity, combined with the director's remarkable eye for a shot, a cut or a camera movement, convinces me there is greatness there.
Presunto culpable (Presumed Guilty) (Roberto Hernández & Geoffrey Smith, Mexico)
An extraordinary documentary about a miscarriage of Mexican justice, which is breathtaking not just for the access it gets (jail, courtroom, judge's chambers), but for the blithe belief of police and prosecution that their version of events – no matter how many times it is shown to be impossible – is always going to prevail. Fortunately, this time it didn't.
The Cove (Louie Psihoyos, USA)
I love the way it disregards documentary fashion and instead bludgeons you with the incontrovertible rightness of its case: a meticulous campaign to expose the dolphin slaughter carried out in a Japanese cove. Building to an unforgettable climax, it's almost a thriller.
Vincere (Marco Bellocchio)
A mesmerising account of the first casualties in Mussolini's rise to power: his lover Ida and their illegitimate son Albino. After looking a little like he'd lost his mojo for the past decade, Bellocchio returns to the top of the tree with this lush, operatic and highly emotional piece of bravura film-making.
Best DVD release: The Saragossa Manuscript (Wojciech Has, 1965, Poland)
Rediscovery of the year has to be Mr Bongo's rerelease of Has' 1965 masterpiece, one of the most assured, playful, disturbing, revolutionary, unique and (let's be honest) mindblowing three hours of film ever made. Diehard fans include Buñuel, Coppola, Scorsese, Lynch, Jerry Garcia (late of the Grateful Dead)… and me.
Jonathan Romney ('Independent on Sunday', UK)
I Am Love (Luca Guadagnino)
A totally unexpected pleasure, this Milanese family saga had me captivated from the opening titles. Blending Antonioni's severity with Visconti's opulence, it's a magnificently exuberant piece of film-making that takes its drama to operatic levels of intensity.
Les Herbes folles (Alain Resnais)
Equally exuberant, equally unexpected – a magnificent burst of prankster energy from an old master, at his liveliest in 20 years. I'm impatient to see if this vertiginous crazy-paving creation looks as dazzling on a second viewing, so could UK distributors please get a move on and acquire it?
Bright Star (Jane Campion)
This one was even better on second viewing, and a special pleasure for a viewer like me who is chronically suspicious of English costume drama. A subtle but intense rapture, and a magnificent comeback for Campion.
Hadewijch (Bruno Dumont)
A properly controversial film for Dumont, after a spell of rather hollow agitation. I saw this knowing nothing about it, and its narrative confidence and simplicity were mesmerising. It's also a very timely provocation on faith and fanaticism, especially in the French context: expect it to spark rows.
Father of My Children (Mia Hansen-Løve)
This is a triumph of simplicity and understatement, a film in which every 'big scene' is absent, letting the dynamics of the situation speak for themselves. It's also an extremely convincing depiction of the film business, and a cautionary tale for anyone who fancies being a producer.
Best revival: O Sangue (Blood) (Pedro Costa, 1989, Portugal/France)
The 'real' Costa may be the austere, architectural director of Colossal Youth, but it was a pleasure to rediscover the earlier, baroque stylings of his debut. Costa has become a master but – as when von Trier rejected the game-playing of Europa – you can't help feeling something was lost in his abandoning of noir-ish fancy.
Jonathan Rosenbaum (Critic, USA)
Lowlands (Peter Thompson, USA)
For me Thompson remains by far the greatest of Chicago film-makers. His first solo 'feature' (actually a little under an hour) is an experimental musical in Dutch (no less) about the role played by Vermeer's wife in making her husband's art possible while war and devastation surround their lives. It has the most elaborate of Thompson's signature dream sequences and haunting reflections about gold that span several countries and eras, including the present.
Helsinki, Forever (Helsinki, ikuisesti) (Peter von Bagh, Finland)
A masterful assembly of and meditation on diverse kinds of found footage, shockingly this has not yet been accorded a single festival screening. It's handicapped chiefly by coming from and relating to a country that is apparently thought to be 'marginal' (read: insufficiently fashionable). Chris Marker has rightly called it superior to Ruttmann's Berlin: Symphony of a City, a comment that isn't at all hyperbolic but simply accurate.
En Attendant Godard (William Brown, UK)
This nervy, brand new feature is an excellent work of Godard criticism (with glancing look-ins at Resnais, Haneke and Cassavetes) that goes beyond detailed pastiche to forge a creative application of 1960s and early '70s Godard across a tour through portions of western Europe. An inquiry, in short, into how Godard's example might inform and apply to contemporary film-making.
Les Herbes folles (Alain Resnais)
Resnais' most surrealist feature to date doesn't occupy the uppermost plateau in his work for me, but it's still more masterful and more seething with deep mysteries than most other contemporary fiction films. This octagenarian is set to start another feature early in 2010, so we should expect further surprises.
Shirin (Abbas Kiarostami)
By focusing on Iranian actresses and Juliette Binoche watching an imaginary offscreen commercial saga, Kiarostami demonstrates once again that he remains one of the greatest illusionists and tricksters of contemporary cinema.
Best revival: Laughter (Harry d'Abbadie D'Arrast, 1930, USA)
This bittersweet Hollywood feature by Chaplin protégé Harry d'Abbadie D'Arrast is possibly the closest cinema has ever come to the near-best of F. Scott Fitzgerald. Co-scripted by Donald Ogden Stewart, it's about the mixed rewards of being rich (and being poor), with a wonderful cast that includes Nancy Carroll, Glenn Anders (later one of the head villains in The Lady from Shanghai), Fredric March, and Frank Morgan.
Sukhdev Sandhu ('Daily Telegraph', UK)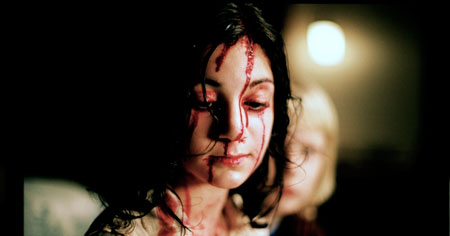 Let the Right One In
Vashti Bunyan: From Here to Before (Kieran Evans, UK)
His last feature Finisterre offered a (Vic) Godardian take on Patrick Keiller's London. His new film, a road movie in which folk chanteuse Vashti Bunyan retraces her late-1960s pilgrimage to the Outer Hebrides, is a fascinating addition to a British ruralist cine-archive that, alongside recent reissues of Winstanley and The Moon and the Sledgehammer, offers much to those interested in perambulatory topographics.
Petition (Zhao Liang, China/France)
2009 was a terrific year for Chinese documentarians who, armed with cheap digital cameras and a passion for telling seismically important human stories, are crafting this era's key narratives. Even better than Zhao Dayong's superb Ghost Town is this enraging, compassionate portrait of the cheated and the dispossessed who come to Beijing from all across China to plead for justice, but are rebuffed by the authorities and left to fend for themselves in ramshackle settlements where they dream of redress.
Doshi (Premjit Ramachandran, India)
A labour of love for its director (also a musician and noted graphic designer), this is an insightful and much-needed portrait of the low-cost housing pioneer and architect Balkrishna Doshi.
The Beaches of Agnès (Agnès Varda)
The contemporary interest in the cine-essay form owes much to Varda, who began this decade with the captivating The Gleaners and I. If, as has been suggested, The Beaches of Agnès is her final film, then it's a wonderful summation of her singular anti-career: a series of memory drifts – playful, revelatory, intellectually spry – through a lifetime devoted to fusing the politics of joy with the joy of dissent.
Let the Right One In (Tomas Alfredson)
From documentaries such as Three Miles North of Molkom to the Wicker Man-sampling visuals of Gothenburg's Sincerely Yours label, I spent a lot of 2009 being ravished by Sweden. Best of all was this exquisitely melancholic and heartbreakingly beautiful vampire love story that also featured my favourite exchange of dialogue: "Will you be my girlfriend?" "Oskar, I'm not a girl."
Best DVD release: Rewind + Play: An Anthology of Early British Video Art
Kudos to the BFI for their great reissue programme this year (Herostratus, The Joy of Sex Education, the Jeff Keen and Jane Arden/Jack Bond sets), but the most radical archaeology of avant Albion was Lux's three-DVD collection of experimental and conceptual video art created between 1971 to 1982 – films whose unity of formal, political and aesthetic ambition make them as thrilling to watch as they are historically important today.
Jasper Sharp (Midnight Eye, London)
Anvil! The Story of Anvil (Sacha Gervasi, USA)
I knew I was going to love this nostalgic trip back to my errant musical past – but never could have guessed just how much. In this age of X Factor-style instant gratification, the band Anvil's long-fought struggle to find even an audience for their (admittedly terrible) music is truly inspirational.
Love Exposure (Ai no mukidashi) (Sion Sono, Japan)
It's almost impossible to imagine that a four-hour-long film featuring castration, transvestism, religious cults and Catholic guilt complexes could be so darn passionate, so uplifting and so edge-of-the-seat entertaining. A one-off, indescribable experience.
Up (Pete Docter)
Coraline could just have easily made this list, but that sublime opening five-minute montage of Carl and Ellie's married life together tilted the scales in Pixar's favour. Both made me feel as if I was discovering cinema for the very first time, and if future 3D animation can live up to the high bar set by these two, then we're in for exciting times ahead.
In the Loop (Armando Iannucci, UK)
Is international politics really conducted quite like this? I have a sneaking suspicion that it probably is. Excellent performances and a rapier-like script make for a film that, for all its humour, is actually rather terrifying.
The Class (Entre les murs) (Laurent Cantet, France)
The anti-Etre et avoir, this portrait of a teacher's soul-destroying ongoing struggle to get his multicultural class of Parisian students through the year is so spot on you're not sure whether to laugh or cry.
Best revival: The Light of Asia (Prem Sanyas) (Franz Osten & Himansu Rai, 1926, India)
The International Buddhist Film Festival's one-off London screening of this silent retelling of the early life of Buddha was a real revelation. It's such a tragedy that one of the most fascinating decades of film history is so under-represented on DVD.
Anna Smith (Critic, UK)
Mary and Max (Adam Elliot, Australia)
The Edinburgh Film Festival was abuzz with recommendations for this Australian claymation, and it didn't disappoint. A charming, darkly funny penpal saga, it's hugely entertaining – and skilfully avoids the cutesy take on Asperger's as seen this year in Adam.
Fish Tank (Andrea Arnold)
Katie Jarvis won acclaim, but the real star of Fish Tank was Andrea Arnold, who proved herself to be one of Britain's finest contemporary directors with her trademark: an utterly all-consuming protagonist POV.
Up (Pete Docter)
The opening five minutes of Up were expert cinematic entertainment, tapping into key human emotions with deft timing and a keen eye for humour and pathos. Rest of the film wasn't bad, either.
Looking for Eric (Ken Loach, UK/France/Italy/Belgium/Spain)
Loach's gritty, witty and ultimately uplifting drama was well reviewed, but failed to reach Calendar Girls/Full Monty heights at the box office – shame.
(500) Days of Summer (Marc Webb, USA)
In a year blighted by weak US romcoms, (500) Days of Summer avoided bland romantic clichés as well as self-conscious quirkiness – a relief to critics and audiences everywhere.
Paul Julian Smith (Cambridge University, UK)
The White Ribbon (Michael Haneke)
A masterfully paced account of small-town repression, with heartbreaking performances from his young actors.
Life During Wartime (Todd Solondz, USA)
A bitterly funny sequel to Happiness, with an excellent new cast.
White Material (Claire Denis)
Denis' oneiric take on French colonialism, with Isabelle Huppert mesmerising in the lead.
Broken Embraces (Pedro Almodóvar)
A formally perfect, if emotionally disengaged, melodrama cum film noir.
Raging Sun, Raging Sky (Rabioso sol, rabioso cielo) (Julián Hernández, Mexico)
Hernández' three-hour Mexican homoerotic epic takes us from a grungy urban present to an ecstatic pre-Columbian past.
Fernanda Solorzano (Critic, Mexico)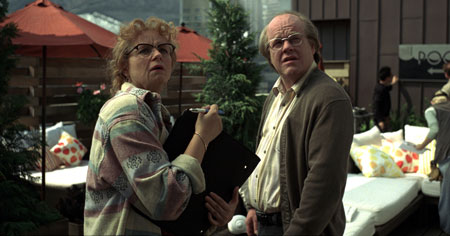 Synecdoche, New York
City of Life and Death (Lu Chuan)
Shot in sober black and white, with few discernable characters and no shying away from the atrocities committed by the Japanese Army in the invasion of the city of Nanjing, this manages to portray the horror without exploiting the pain. A rare case of a dignified war film.
Tony Manero (Pablo Larraín, Chile/Brazil/Netherlands)
If the thought of a Travolta impersonator brings a smile to your face, leave it to this film to strip you of your condescending ways. Meant to be a fable of deluded Chilean society under Pinochet's dictatorship, it's Larraín's portrait of a psychotic wannabe performer that makes Tony Manero unforgettable.
Up (Pete Docter)
Only the people at Pixar could get by with dealing with the most grim topics (old age, death of a partner, loss of meaning in life) and making sense of them via a flying house and a prehistoric bird pet. Deeply moving and visually stunning.
The White Ribbon (Michael Haneke)
As in any Haneke film, cruelty, fear and evil are not concepts to be explained, but elements of an atmosphere in which characters and audience coexist. In spite of its remote settings, it's a current and universal parable on the very dark side of virtue.
Synecdoche, New York (Charlie Kaufman)
To say that Kaufman has too much on his mind is not only an understatement, but the reason behind the charm of an otherwise overflowing film. His reflections on life, death and the artist's inability to say it all feel less pretentious (though he covers that too) than genuinely anguished.
Best DVD release: The Exterminating Angel (El ángel exterminador)
(Luis Buñuel, 1962, Mexico)
As surreal as its premise – the guests at a dinner party are, for some reason, unable to leave the house – is the fact that Buñuel's Mexican masterpiece has never been available to Mexican DVD buyers. The Criterion release will still be a pricey option, but better than the bizarre unavailability of the film.
Brad Stevens (Critic, UK)
35 Shots of Rum (Claire Denis)
Although it disappointed some of her admirers, Denis' latest is a remarkably complex work whose complexity seems to be achieved effortlessly; film-making here becomes an act as natural as breathing.
The Girl Cut in Two (La Fille coupée en deux) (Claude Chabrol, France/Germany)
The most recent Chabrol to play in UK cinemas proves not only that the nouvelle vague remains as fresh as ever, but also that a tradition of narrative film-making associated with classical Hollywood is alive and well and living in France.
Red Cliff (Chi bi) (John Woo, China/BritishVirgin Islands/USA/
Japan/Taiwan)
Ignore the truncated edition released theatrically in the UK. The complete version available on DVD (minus a few BBFC cuts) is a magnificent summing up of Woo-ian themes and motifs.
Miracle at St. Anna (Spike Lee, USA/Italy)
Given that There Will Be Blood and No Country for Old Men currently define ambitious film-making for a generation of cinemagoers who admire stylistic devices that insulate the text within its own solipsistic realm, it is hardly surprising that Lee's attempt to treat viewers as intelligent adults aware of a world outside the cinema received only marginal exposure in America, and has so far failed to attain UK distribution.
My Son's Wedding to My Sister-in-law (Jim McBride, USA)
Superficially a home movie, McBride's latest personal documentary achieves more in nine minutes than many directors manage in their entire careers.
Best DVD release: Transe (Trance) (Teresa Villaverde, 2006, Portugal/France/Italy/Russia)
Another sparsely distributed work, currently only viewable in the form of an English-subtitled DVD released in Portugal by Atalanta Filmes. The best of the recent group of films about human trafficking, this masterpiece confirms Villaverde's standing as one of modern cinema's most important figures.
Isabel Stevens ('Sight & Sound')
Il Divo (Paolo Sorrentino)
Let the Right One In (Tomas Alfredson)
A Prophet (Jacques Audiard)
sleep furiously (Gideon Koppel)
Xiao Li Zi (Survival Song) (Guangyi Yu, China)
Best revival: Dirigible (Frank Capra, 1931, USA)
Amy Taubin (Critic, USA)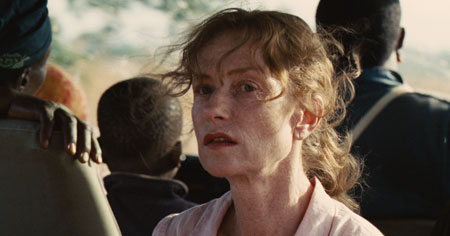 White Material
White Material (Claire Denis)
35 Shots of Rum (Claire Denis)
Les Herbes folles (Alain Resnais)
Bluebeard (La Barbe Bleu) (Catherine Breillat, France)
The Hurt Locker (Kathryn Bigelow)
Whether it's coincidence or the tenacity of female film-makers finally having an effect on the structure of world cinema in terms of who is allowed to make movies and whose movies are given attention, four of my top five are by women. If ten had been allowed, I would also have included Lucrecia Martel's The Headless Woman, Jane Campion's Bright Star and Yesim Ustaoglu's Pandora's Box. The lone male director is not merely proof that this is not a polemical list: in returning to his surrealist roots, Resnais has produced a delirious ode to l'amour fou – his richest film since Muriel.
Best DVD release: Diaries Notebooks and Sketches (Walden) (Jonas Mekas, 1969, USA)
When people ask what it was like to live through the 1960s, I send them to Mekas' diaristic masterpiece, an essential downtown/uptown New York cultural history that also embodies the radical transformation of film language by the American avant garde. The excellent digital restoration preserves the handmade aesthetic of image and sound.
David Thompson (Critic and documentarian, UK)
Four Nights with Anna (Cztery noce z Anna) (Jerzy Skolimowski, Poland/France)
After years spent replacing camera with canvas, Polish screen poet Skolimowski returned with this dark (literally), mordant and disquieting film – the flipside of his brilliant Deep End.
Let the Right One In (Tomas Alfredson)
Never mind the reinvention of vampires as soulful celibate lovers, this was a fabulous twist on the genre focusing on the theme of adolescent loneliness.
35 Shots of Rum (Claire Denis)
Denis proved once again supreme at capturing intimacy and desire on camera with a total freedom from all the tricks of the mainstream. Simply sublime.
Synecdoche, New York (Charlie Kaufman)
Fearless of infuriating with his narrative games, Kaufman snared a considerable budget (how?) to create a true journey through the mind. Ageing has never seemed more hilarious or disturbing.
The Hurt Locker (Kathryn Bigelow)
With the brilliantly 'there' camerawork of Barry Ackroyd, Bigelow makes a film about the Iraq war without flinching from the damage done – or the mad fever of the participants.
Best revival: Occupe-toi d'Amélie! (Claude Autant-Lara, 1949, France)
Revived after years of absence in France, this breathless adaptation of Feydeau plays with self-reflexive gags, puts everyone in a moral spin and is uproariously funny. A gem to prove the cinéma de papa was far more than a dull search for 'quality'.
Kenneth Turan ('LA Times', USA)
A Prophet (Jacques Audiard)
Audiard brings his trademark emotional intensity to this complex story of a young Arab man's coming of age during six years inside a corrupt, brutal prison. The consensus best film at Cannes earlier this year.
An Education (Lone Scherfig, UK/USA)
An exceptional look at a girl's journey from innocence to experience benefits from a 'star is born' performance by Carey Mulligan as the film's irreplaceable centrepiece.
Bright Star (Jane Campion)
The intensity of the connection between John Keats and Fanny Brawne moved Campion to create this transporting love story, a passionate and restrained film that believes, as did the poet, in "the holiness of the heart's affections".
The Hurt Locker (Kathryn Bigelow)
Overwhelmingly tense, this tale of a three-man US Army bomb squad deployed in the terrifying streets of Baghdad has the killer impact of the explosive devices at the heart of its plot: it simply blows you apart – and doesn't bother putting you back together again.
The Maid (Sebastian Silva)
Featuring a spectacular performance by actress Catalina Saavedra, this completely unexpected feature from Chile has that particular gift of leaving you off balance in the best possible way.
Best revival: The Red Shoes (Michael Powell & Emeric Pressburger, 1948)
The restoration by UCLA does full justice to one of the most exquisite colour films ever made. Jack Cardiff's gorgeous three-strip Technicolor cinematography creates the kind of deep, vivid hues that will leave viewers literally gasping.
Noel Vera ('Critic After Dark', Philippines)
Melancholia (Lav Diaz, Philippines)
Diaz's eight-hour meditation on the persistence and immobility of sadness is painful and, paradoxically, exhilarating to watch. Painful because we know of the military persecution of leftist and progressive groups in the Philippines, ongoing even unto this day; exhilarating because Diaz, above all other Filipino film-makers still active, illuminates recent Philippine history with the lightning bolt of his imagination.
Karaoke (Chris Chong Chan Fui)
Karaoke follows all kinds of fictions: the karaoke video's fiction of romantic longing for everlasting love; the fiction of a young man's control over his mother and the circumstances of his life; the fiction of a small town sheltered within the majesty of a southeast Asian palm forest (actually, an industrial farm that harvests the palms for their oil).
Public Enemies (Michael Mann)
Mann documents the pain of a nation under a great depression, the banks' callousness in response to that pain, and our need to find someone to defy them. Shot in HD digital video, as if the film were a reality show set in the distant past.
Eighteen (Jang Kun-jae)
It's that old tale: boy meets girl, boy loses girl. But thanks to an excellent ensemble cast and an old-fashioned yet vigorous camera style, the story is told with uncommon strength and honesty.
Coraline (Henry Selick)
Combining the old-world charm of stop-motion animation with the keen, eclectic pleasures of Neil Gaiman, this is a fine oddity. No other film this year has a moment that generates as much menace as when Coraline is presented with a pair of black buttons, as if Dorothy Gale were invited to a sewing circle and her eyeballs were the entry fee.
Best revival: Santiago! (Lino Brocka, 1970, Philippines)
Shown as part of a month-long Brocka retrospective in Quezon City, this epic was the director's only war picture – and his only collaboration with Filipino folk hero Fernando Poe Jr. A fascinating dynamic of alienation and disaffection is established between the thoughtful loner played by Poe and the extremely judgmental town that shelters him.
Catherine Wheatley (Critic, UK)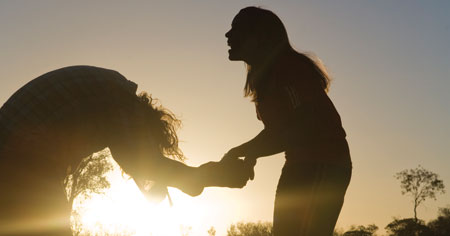 Samson & Delilah
Samson & Delilah (Warwick Thornton)
Without hesitation my film of the year. Beautifully shot, practically free of dialogue, completely unpredictable and incredibly moving. Midway through I thought it was going to be one of this year's most disconsolate film experiences, but it emerged as a vision of sun-soaked hope.
Far North (Asif Kapadia, UK/France/Norway)
For its icy ambivalence and ethereal soundtrack, and its haunting sense of timeless otherworldliness (despite the presence of Sean Bean!).
35 Shots of Rum (Claire Denis)
Exquisitely tender and very subtle – the film that made me smile most this year.
Antichrist (Lars von Trier)
I hesitated about putting this one in. But for me it was quite simply the most exciting film of the year – real event cinema. If only for the amount of heartfelt and intelligent debate it generated (indeed, if only for the Guardian feature which asked some of the most incisive women in the industry for their views of the film), I think it deserves to be in here.
In the City of Sylvia (José Luis Guerín)
Arguably the opposite of von Trier's Antichrist: sensitive, elegant, understated film-making that uses the medium's full potential to craft a hypnotic dreamscape. I couldn't see the world in the same way for several days after watching this.
Best DVD release: Chocolat (Claire Denis, 1988, France/Germany)
Inspired by the same material as her White Material (her own upbringing and Doris Lessing's The Grass Is Singing), Denis' first film is the more atmospheric and thought-provoking work.
Armond White ('New York Post', USA)
Raging Sun, Raging Sky (Julián Hernández)
Hernández's sublime love-hunt epic concludes his award-winning trilogy in a style reminiscent of Max Ophuls, but with an original concentration on the tensions and fantasies of Mexican and gay experience.
The Girl on the Train (La Fille du RER) (André Téchiné, France)
Téchiné translates an American race scandal into the ethnic fears and personal confidence of modern Europe – and continues to stay ahead of his peers.
Everlasting Moments (Maria Larssons eviga ögonblick) (Jan Troell, Sweden/ Denmark/Norway/Finland/Germany)
Troell's comeback is an intimate family epic and a personal reverie on how photography and cinema uniquely preserve nature and memory.
Michael Jackson's This Is It (Kenny Ortega, USA)
A radically inventive concert movie that humanises Michael Jackson and features the best big-screen musical performances since MGM's heyday.
Next Day Air (Benny Boom, USA)
First-time director Boom brings hip-hop energy to a funny and jolting moral fable about money and its effect on community relationships.
Best revival: The Tiger's Tail (John Boorman, 2006, UK/Ireland)
Boorman's modern legend about thetimeless issues of identity and tradition never got an American theatrical release, yet its 2009 premiere on DVD shamed most other releases. Brendan Gleeson's double-barrelled performance shows both sides of ambition and guilt.
» See the top ten and overview
See also
Within a closed world: Jacques Audiard talks to Ginette Vincendeau about his prison drama A Prophet
The Hurt Locker reviewed by Guy Westwell (September 2009)
Unexpected tenderness: Catherine Wheatley detects signs of a thaw in The White Ribbon (December 2009)
White Material reviewed by Adrian Martin (Film of the Month, July 2010)
Shoot him again: Nick James sees White Material at the Toronto Film Festival (online, September 2009)
Romantic setting: Jane Campion tells Nick James about avoiding costume-drama clichés in Bright Star (December 2009)
Days of gloury: Quentin Tarantino tells Ryan Gilbey why Inglourious Basterds is no pastiche (September 2009)
---
The best online videos of 2009
Sight & Sound's key films of the 2000s