Day one: Starter's orders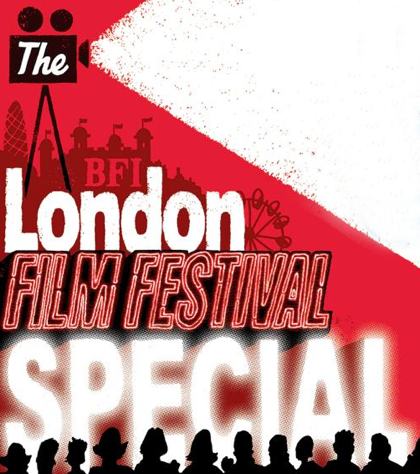 Nick James, 12 October
Welcome to the Sight & Sound BFI London Film Festival rolling blog, except that the festival hasn't started yet. We're under starter's orders but we're not yet off (a matter of opinion, I know). Tonight the glitz begins with black tie and free chocolate at the opening gala. I don't know which stars amongst the radiant cast of Fernando Meirelles's film 360 will be turning up, but I know the proceedings by heart.
While we wait for the film in our penguin suits, interviews conducted outside the Odeon Leicester Square are usually projected onto the enormous screen inside, but with Leicester Square currently a building site that might be harder to achieve. We will, I hope, see the vintage organ pop up for a few tunes and patiently wait while the paparazzi fire off their thousand flashes. But wait a minute, this is a Sight & Sound blog – why am I channelling Ryan Seacrest?
Partly it's in reaction to a letter we received today from a German reader who feels that we bang on about Britain far too much for a magazine that boasts the strapline 'The International Film Magazine'. She may have a point. But, as someone who travels the world to many film festivals, the BFI LFF does seem to have a few advantages, and not just the obvious one I've banged on about for years – that it's a Greatest Hits of the year event because it doesn't have an official competition prize.
It's also neatly poised at the moment before the pre-Christmas film crush that leads in turn to the awards season and so it is very useful to the distributors who own the rights to show these films, so it gets more of them. It's true that Toronto, for instance, can match nearly all of these boasts, and that it is still quite possible, though increasingly difficult, to encounter unnecessary films at the LFF. I just no longer know in advance which they are. The LFF programme really is chock-full of the world's cinema at its most stimulating – and, pace our German reader, it's the best opportunity for most of our readers to see most of these films.
I've already seen getting on for 40 of the films in the programme and yet there are another 40 I want to see. Some of them are big films – I haven't seen tonight's opener, for instance, Clooney's The Ides of March, or Winterbottom's Trishna – but most are the kind of films you can only see at festivals. Even for someone as privileged in access as myself, this may represent the one time I can catch that little known but terrific film that might otherwise vanish without trace.
The S&S blog is going to be a freewheeling mix of different levels of comment and observation from a number of contributors, some familiar to you – like the editorial team members Kieron Corless, Isabel Stevens, James Bell and Nick Bradshaw – others not so much. It's best to think of it as informal S&S, on its swift coffee break between films and out to pick up on the interesting trends and comments doing the rounds. Never mind Bette Davis, I'm hoping for a smooth ride.