Kon Satoshi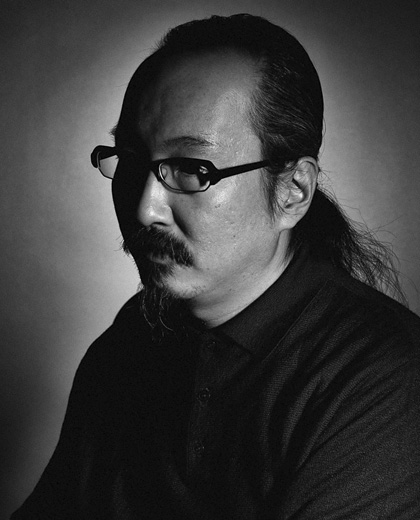 Illustrator, writer and animation director
12th October 1963-23rd August 2010
Kon Satoshi's directorial career spanned a single decade from his debut feature to his last completed film. In that brief time, he became a key auteur of Japanese animation, acclaimed for his complex studies of the human mind.
A protégé and former art assistant to Otomo Katsuhiro, Kon was catapulted into films in the wake of Otomo's Akira (1988), as Otomo delegated art, scripting and design duties on several lesser follow-ups. Kon first worked in animation on Roujin Z (1991), for which he lovingly created trash-strewn backgrounds in a sci-fi future.
It was Otomo who recommended Kon as the director of Perfect Blue (1998), once intended as a live-action project, but downgraded to anime in the economic slump following the Kobe Earthquake. In his hallucinatory account of a troubled actress and her confused stalkers, Kon refused to anchor the images in a trustworthy reality, taunting the audience with dreams within flashbacks within dreams: a mode to which he returned in his later Paprika (2006) and which some have credited as an influence on Christopher Nolan's Inception.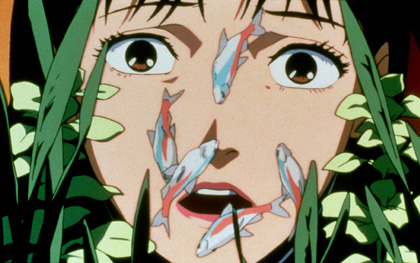 Kon liked everyday life with a dash of magic realism. He was enthralled by the artificiality of animation, and used it to actualise internal monologues, dreams and memories. His signature work Millennium Actress (2001) presented the 20th century through the eyes of an unreliable narrator and an equally unreliable listener, both of whom insert themselves into a story that pastiches period art forms and genres.
A native of the northern island of Hokkaido, Kon never quite lost an outsider's wide-eyed fascination with the metropolis. Kon's films exulted in the recreation of antiseptic shopping malls and grungy backstreets, and in a film-maker's power to find beauty and drama even in such mundane environments. The Tokyo suburb of Musashino was the focal point of Kon's life; it was where he studied at the local Art University, where he made his home for the next decade, and where he set his animated TV series Paranoia Agent (Moso Dairinin, 2004). His underrated John Ford pastiche Tokyo Godfathers (2003) was a secular Christmas movie in which Tokyo was an active participant, from the opening credits inserted into billboards and hoardings to a closing sequence in which the buildings came to life and danced.
In a posthumously published diary of his last days, Kon expressed his hope that his staff would complete his last film project, The Dream Machine.
Jonathan Clements