Forthcoming events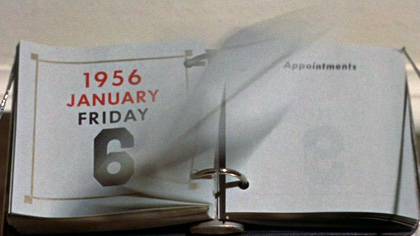 Current and imminent UK film festivals, seasons and special screenings of note
An exhibition that explores the influence of science fiction ideas on current art and filmmaking in Africa.
5 May-1 July, Arnolfini, Bristol | @ArnolfiniArts
The former Hollywood powerhouse may have faded into semi-retirement and his biopic of Howard Hughes may be unlikely ever to materialise, but his earlier achievements as an actor, director and producer are screening in a retrospective this month. It takes in early films such as All Fall Down and Mickey One, hits from his heyday such as Bonnie and Clyde, Shampoo and Reds, and later efforts including Bulworth. No room for Ishtar, alas…
Until 30 June, BFI Southbank, London | @BFI
A season exploring the output of two of Japanese cinema's greatest filmmakers, who enjoyed a close friendship and professional collaboration for many years. The season includes such gems as Onibaba, Kuroneko, Clothes of Deception, The Naked Island and The Tattered Banner.
» See our feature 'Classical virtues: Shindo Kaneto and Yoshimura Kozaburo'
June-July, BFI Southbank, London | @BFI
A programme of five very different British classics that will screen across cinemas nationwide, one a week. The five films are Passport to Pimlico, The Plague of the Zombies, The Man Who Fell to Earth, Hobson's Choice and Quatermass and the Pit. Each has recently been digitally restored.
Every Tuesday, 5 June-3 July | @ICOtweets
Bristol's multimedia arts centre celebrates its 30 birthday with 30 hours of free screenings of film, television and creative work directed, produced or filmed in Bristol, from Aardman to TV Nation to
7 June, Watershed, Bristol | @wshed
A live-music event that features music taken from films set in London, performed by the BBC Concert Orchestra. Music to be performed includes Bernard Herrmann's score from Hangover Square, John Barry's from The Ipcress File, Pete Townshend's from Quadrophenia, and Howard Shore's from Eastern Promises.
11 June, Southbank Centre, London
The UK's preeminent documentary festival this year hosts the premiere of Penny Woolcock's new commission From the Sea to the Land Beyond, a cross-platform interactive documentary about the British coastline constructed from footage from the BFI Archive, with a live musical score composed and performed by British Sea Power.
13-17 June, various venues in Sheffield | @sheffdocfest
Relaunched this year under new artistic director (and S&S contributor) Chris Fujiwara, the festival celebrates its 66th edition with the reinstatement of its Michael Powell Award for Best British Feature and the International Competition, which includes Miguel Gomes's Berlinale hit Tabu.
William Friedkin's Killer Joe opens proceedings, Pixar's Brave closes, and in between there are retrospectives on Gregory La Cava and Shinji Somai and focusses on Argentine, Chile and Uruguay, the Filipino New Wave and Danish documentaries.
20 June-1 July, Cameo, Cineworld, Filmhouse and various venues around Edinburgh | @edfilmfest
Opens with the UK premiere of Anurag Kashyap's gangster epic Gangs of Wasseypur, and closes with Baishey Srabon (Seventh August), starring Raima Sen. In between, a host of other UK premieres of Indian features will screen, as well as a programme of Indian experimental cinema, showing at Tate Modern, and a programme of new shorts.
20 June-3 July, various venues across London | @LoveLIFF
The second edition of this London documentary festival opens with a gala preview of Matthew Akers's Marina Abramovic: The Artist is Present, which follows the artist as she prepares for a major retrospective of her work at MOMA in New York. Among the many strands and events, the UK premieres include Chinese director Xun Yu's The Vanishing Spring Light and Tunisian Elyes Baccar's Rouge Parole.
21-24 June, Darwin and AV Hill Lecture theatres, University College London | @OpenCityDocs
The Greek-American experimental filmmaker, who died in 1992 after having removed much of his work from circulation, is the subject of a long overdue revival. His former partner Robert Beavers is raising funds to preserve and make viewable again Markopoulos's 80-hour magnum opus, the ENIAIOS cycles, via his Temenos project. Two of the films in the cycle are due to be screened in Greece this summer.
For details on how to donate to the project see Kickstarter.