Nika Bohinc and Alexis A. Tioseco, critics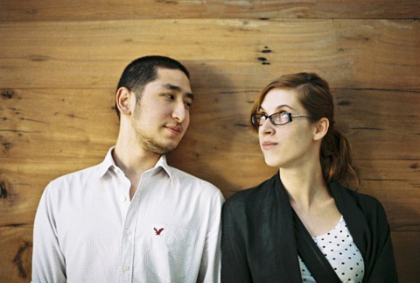 b. 27/9/1979 and 11/2/1981; d. 1/9/2009
Our colleagues and friends Alexis A. Tioseco and Nika Bohinc were shot dead in a burglary at their home in Quezon City, the Philippines, on 1 September.
Alexis was a Filipino-Canadian critic and teacher who left Vancouver as a teenager to return to his father's homeland, where he became one of the foremost champions of new Filipino and south-east Asian cinema, shining a light on local film-makers such as Lav Diaz, Raya Martin and John Torres. Nika was a Slovenian journalist and programmer for festivals including Ljubljana, Isola and IndieLisboa; she had edited Ekran, Slovenia's long-standing film magazine, and served as president of the Fipresci critics' circle in Slovenia. She met Alexis at the Rotterdam Film Festival in 2007, and moved to the Philippines earlier in 2009 to live with him.
We first met Alexis at the start of his critical career, at the Asia-Europe Foundation's Film Meeting for young journalists in Rome in September 2004. His warmth, smarts, cinephilia, courtesy and easy comradeship made an instant and indelible impression. Six months later he was one of the few critics invited to the Berlin Film Festival's Talent Campus, and thereafter we watched – corresponding too little – as he launched the website Criticine.com, featuring interviews with and indigenous criticism of a legion of south-east Asian film-makers, from Thailand's Pen-Ek Ratanaruang and Apichatpong Weerasethakul to Malaysia's Edwin and Amir Muhammad. He also contributed to the Philippine Daily Inquirer and the Philippine Star (which named him "one of the most important young people in the country today"), and to international publications including Sight & Sound, Screen International, Cinema Scope and SensesofCinema.com. He joined the arts faculty of the University of Asia and the Pacific, became a breakfast-television reviewer, and continued to travel the world's film festivals for what were then becoming extended dates with Nika. We last bumped into him in March outside the BFI Southbank in London – he was in town for a conference on independent Southeast Asian movies – and he shared José Luis Guerín film recommendations, introduced us to a friend, and spoke with a twinkle of the Slovenian girlfriend who was moving across the world to be with him.
When we first met Nika at the Isola Film Festival in Slovenia a few years back, we were impressed – like everyone who came into contact with her – by her warmth, her generosity and her acute intelligence. Professionally, like Alexis, she was something of a prodigy: in her mid-20s she was appointed the youngest-ever editor of Ekran, and set about pushing it to a new level of excellence with her customary passion and commitment, taking the fight to parochial, philistine right-wing bureaucrats who wanted a critically pliant magazine focused on local and commercial cinema. The struggle wore her down, and in January 2009 she moved to Manila to be with Alexis, while continuing with her own writing and programming, and helping to set up funding alliances between producers and organisations in Europe and the Philippines. She still came back to Europe regularly to do the festival circuit. We will miss seeing her at those events – she preferred the festivals that don't bother with a red carpet – and our long chats at parties or over dinner, or in the downtime between screenings.
The response to their deaths has been a surge of grief and affection around the world, testament to their characters and their work. The loss is immeasurable for their families and closest friends, to whom we extend our most heartfelt sympathies.
Nick Bradshaw and Kieron Corless
(First published in adapted form in Sight & Sound November 2009)
See also
Criticine: Love Letters, the posthumously completed final issue of Tioseco's Criticine website
Alexis A. Tioseco's 'The Letter I Would Love to Read to You in Person'
Apichatpong Weerasethakul's video tribute 'For Alexis'