Muraki Yoshiro, production designer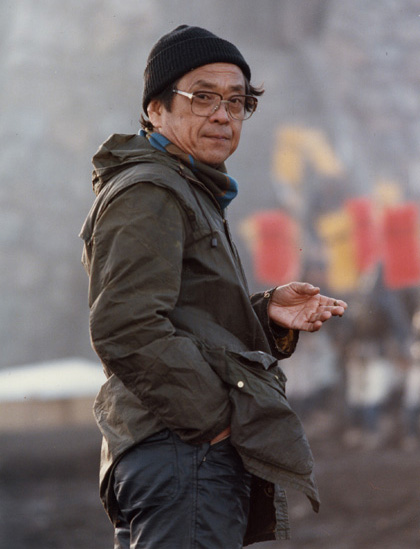 b. 15/8/1924; d. 26/10/2009
One of director Kurosawa Akira's intimate, nearly career-long collaborators, production designer Muraki began as an assistant art director on Drunken Angel (1948), working in that capacity on Ikiru (Living, 1952) and Seven Samurai (1954) before being promoted to department chief on all of the director's films from I Live in Fear (1955) onwards (with the single exception of 1975's Dersu Uzala, made in the Soviet Union). Among Muraki's most memorable creations were: the incredible castles he built on the slopes of Mount Fuji for Throne of Blood (1957) and Ran (1985) – the latter construction spectacularly burned; the crooked longhouse of The Lower Depths (1957), which tilted at 75 degrees and looked ready to collapse at any moment; and (perhaps his finest achievement) the meticulously detailed, expansive 18th-century hospital for Red Beard (1965), based on historical blueprints.
In addition to building sets Muraki designed costumes for Yojimbo (1961) and Sanjuro (1962). Despite Kurosawa's demanding ways and exceedingly long production schedules, Muraki found time to work on more than 60 other movies, mostly for the Toho company. His art-director wife Shinobu was a frequent collaborator; they fell in love on the set of Kurosawa's Stray Dog (1949, pictured below) and shared an Academy Award nomination for Ran, the last of four such honours for Yoshiro. He also won numerous domestic prizes, including Japanese Academy Awards (five times) and the Mainichi Film Concours prize (three times).
Muraki designed films of every conceivable genre, from prestige pictures to lowly programmers, from Kobayashi's samurai masterpiece Rebellion (1967) to Head of the Toilet Department (Kakehi Masanori, 1961). Between assignments for Kurosawa he often worked under director Sugie Toshio, a specialist in comedies and musicals (3 Dolls Go to Hong Kong, 1959; Salaryman Chushingura, 1960).
Having worked so frequently alongside Kurosawa's regular leading man Mifune Toshiro, Muraki was also art director on the actor's ill-fated directorial debut, The Legacy of the 500,000 (1963), and designed Tora! Tora! Tora! (1970), which began production under Kurosawa but was completed by others. Appropriately, his last film was Letter from the Mountain (2002), directed by Koizumi Takashi, a long-time disciple and former Kurosawa assistant.
Stuart Galbraith IV