The Films Of 2006: The Full List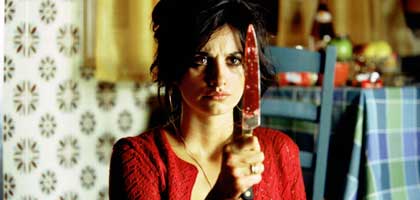 We asked our regular reviewers to choose five films they were impressed by in 2006. Whether these were the best, their favourite or the most culturally significant was left up to the writers. What follows is the full commentary of an edited version that appears in the magazine.
Geoff Andrew
La Morte Rouge (Victor Erice)
A half-hour digital reminiscence/essay on cinema, death, fiction, war, home, memory, made quickly and cheaply for Barcelona's Erice-Kiarostami 'Correspondences' exhibition (at the Pompidou from January); as extraordinary as anything he's done.
Longing (Valeska Grisebach)
Grisebach's stunning follow-up to her fine graduation film Be My Star; a wondrously honest, tender and understanding account of a very happily married fireman falling in love all over again - with a different woman.
Bamako, (Abderrahmane Sissako)
The maestro who made Waiting for Happiness again brings a delicate lyrical poetry to this powerful Brechtian parable about the World Bank and IMF being prosecuted by Africa in a packed courtyard. Witty and wise, angry and compassionate all at once.
Climates (Nuri Bilge Ceylan)
One of the most rewarding filmmakers working today follows Uzak with a similarly incisive, droll and visually eloquent tale of a relationship on the rocks. That he and his wife star adds resonance to an authentically painful study of the masculine psyche.
The New World (Terrence Malick)
Magnificently mixing Wagner and transcendalist philosophers into the story of Pocahontas, Malick's rapturous meditation on paradises lost and found again confirms him as one of the contemporary cinema's great visionaries.
James Bell
The New World
Still Life (Jia Zhangke)
Three Times (Hou Hsiao-hsien)
When the Levees Broke (Spike-Lee)
Longing
Guido Bonsaver
For the little I've seen, 2006 hasn't exactly been a wonderful year, so here are my five best, none of which was a masterpiece.
Playing the Victim (Kirill Serebrennikov)
Daring and darkly funny. A must for fans of Shakespeare-inspired films (this one brings Hamlet to a Russian meltdown).
Crime Story (Michele Placido)
Fast-paced, powerful gangster film about the dirty underbelly of today's Italy. I wish Scorsese's The Departed had an equally good plot and characters to offer.
The Wind that Shakes the Barley (Ken Loach)
No doubt politically-incorrect and psychologically wooden, but it still deserves a place for its directing, photography and a great cast from Southern Ireland.
Born and Bred (Pablo Trapero)
A journey through a shattered mind across the frozen lands of Patagonia. Beautifully filmed, not to be watched if you're on anti-depressants.
Ice Age The Meltdown (Carlos Saldanha)
The two minutes of Scrat in paradise are vintage stuff. Cutting edge CGI and a sequel improving on its predecessor: Shrek 2 eat your heart out.
Michael Brooke
A Cock and Bull Story (Michael Winterbottom)
Laurence Sterne's 18th-century pyrotechnic postmodernism fused with Steve Coogan and Rob Brydon's 21st-century showbiz shenanigans create a shaggy-dog tale that's both laugh-out-loud funny and surprisingly illuminating.
The Death of Mr. Lazarescu (Cristi Puiu)
An extraordinary film that looks death right in the eye and refuses to blink, while harassed Bucharest hospital staff contrive every excuse not to do likewise.
Fateless (Lajos Koltai)
The most original Holocaust film in years, about a teenage Nazi camp survivor whose turbulent life outside causes him to regard the experience with something approaching nostalgia.
Das Fräulein (Andrea Staka)
A deeply empathetic study of Balkan women from different regions and generations starting new lives in Zurich while trying to forget their past, with Kusturica regular Mirjana Karanovic giving the year's outstanding performance.
Grizzly Man (Werner Herzog)
Vied with Borat in providing the most uncomfortably hilarious spectacle of real people at their most sublimely self-unaware, though actor-turned-eco-warrior Timothy Treadwell lost a lot more than his dignity.

Ed Buscombe
I saw around thirty films by new directors at this year's London Film Festival. Alas, hardly any of them impressed me favourably. I did see two films by old favourites which I liked. Paul Verhoeven's Black Book is a welcome return to form after the vacuous Hollow Man, a fast-moving narrative which avoids gung-ho heroics in a story of deceit and betrayal in the Dutch resistance. Aki Kaurismäki's Lights in the Dusk, his first full-scale feature since the marvellous The Man Without a Past, evokes the same melancholy mood lit with flashes of inimitable Finnish humour. Scorsese's The Departed has left his fans sharply divided. Everyone I know is either an enthusiast, welcoming a return to form with material suited to his genius, or disappointed that he is merely going through the motions. I am definitely in the former camp; his best since Casino. The same might be said of Almodóvar's Volver; Sight & Sound published a notably disenchanted review, accusing the director of a tired repetition of his previous work. Unless we are to renounce auteurism altogether, repetition in itself cannot be a crime, and I thought Volver a triumphant affirmation of Almodóvar's talents. Earlier in the year I was hugely impressed by Tommy Lee Jones's directorial debut, The Three Burials of Melquiades Estrada, which brought something fresh to the 'border' story, as well as an extremely powerful performance by Jones himself.
Dave Calhoun
Hidden
Climates
The Wind That Shakes the Barley
The Queen
The Three Burials of Melquiades Estrada
Tom Charity
Hidden (Michael Haneke)
It's about Algeria, of course, but also about the chasm between (white) western bourgeois privilege and the rest, the lies we live with, the shame we bury inside.
The Three Burials of Melquiades Estrada
A great modern Western, a searching, adamantly moral drama and a shrewd reverse angle on the border odyssey. Peckinpah would have loved it.
Borat Cultural Learnings of America for Make Benefit Glorious Nation of Kazakhstan (Larry Charles)
The bravest, most provocative and most subversive American film of the year, as well as the funniest.
L'Enfant (Jean-Pierre and Luc Dardenne)
An unforgivable act, forgiven.
YouTube.com
The internet video jukebox is upon us, and a million remixes make a mockery of copyright controls.
Ian Christie
Hidden
[Which I, like most here, saw in 2006] Instantly identifiable as a film that benchmarked contemporary unease - about surveillance, media and the 'forgotten faces' of contemporary society, not only in France, but everywhere. Creepy and masterly.
The Departed
Talk of Scorsese 'returning to form' overlooked the fact that he was trying to do very different things in both Gangs of New York and The Aviator; and that The Departed isn't actually like any of his previous crime-based dramas. As a police procedural, its witty and terrifying symmetries are formally exhilarating, but also point towards a moral void more terrifying than the savagery of Cape Fear or Casino.
Red Road (Andrea Arnold)
A remarkably assured feature debut that has something timely to say (or show) about the contemporary urban landscape, but also seems to draw on the Dogme tradition of idiosyncratic character relationships.
Long after Tonight (Matt Stokes)
The most interesting new films are often in galleries today, and Matt Stokes showed his brief but mesmerising recreation of a Northern soul night, staged in a Dundee church, at an Edinburgh gallery during this year's festival, along with a film of organists playing rave music transcriptions and a live concert of the same at the Usher Hall.
Matrix (Malcolm Le Grice)
Another gallery work by the avant-garde veteran (and technophile) Malcolm Le Grice, who updated his 1973 six-projector piece to run off DVDs and produce a shimmering wall of ever-changing patterns that showed abstract film is alive and well, and prospering with new technology.
And the sixth would be Volver. Who could resist this wonderful, witty, goulish story, which returns Penelope Cruz to her proper place - in Spain - and happily reincarnates Almodovar's muse Carmen Maura. A much-needed tonic for European cinema.
Pam Cook
The New World
For its innovative, poetic take on history, and its stunning use of sound and image. Absolutely extraordinary.
United 93 (Paul Greengrass)
For its brilliant construction and use of sound to create a visceral experience. Also for giving new insight into one aspect of 9/11, and refraining from demonising the hi-jackers.
Inside Man (Spike Lee)
For its witty, clever script and great performances, despite overloading the plot with a few too many 'issues'.
The Queen (Stephen Frears)
An unexpectedly moving, funny and insightful look at a pivotal moment in British cultural history.
District 13 (Pierre Morel)
For its skilful choreography and irreverent appropriation of big-budget action films.
Kieron Corless
Colossal Youth (Pedro Costa)
It's a long slog, but Costa's mysterious DV docu-poem set in a hellishly deprived area of Lisbon puts you in mind of that old Romantic saw about feelings too deep for words; no other director this year got so close to excavating them.
Longing
A haunting tale in which the characters' inner lives register through spare dialogue and the tiniest gestures and details. Best use of a Robbie Williams song too.
Pan's Labyrinth (Guillermo del Toro)
Fantasy, politics and horror coalesce seamlessly in del Toro's arresting vision of post-Civil War Spain.
The Death of Mr. Lazarescu
The script and camerawork are flawless and the performances a miracle of effortless naturalism.
Army of Shadows (Jean-Pierre Melville)
This re-released gangster-inflected resistance tale is framed in images of bleak, wintry beauty. Possibly Melville's greatest film, which is saying something.
Mark Cousins
Climates
A study of wintry anguish that frames peoples faces as precisely as 60s Bergman. Its great use of camera focus makes most directors look blind to the possibilities of this aspect of imagery and, on that massive screen in Cannes, it showed, for the first time, that digital is as responsive as film.
It's Winter (Rafi Pitts)
If Pasolini came back from the dead and made a film in Iran, it would be like this. The first conversation between the two job seeking men in the doss house is a masterclass of acting and cutting as is, even more so, the scene when the main character finally knocks on the door of the woman he's admired from a distance. The eventual cut to her is exquisite. It makes you believe in perfection, and in love. The film also reminded me, a great deal, of the Iranian work of Sohrab Shahid Saless, which is high praise indeed.
Badou Boy (Djibril Diop Mambéty)
I saw this, Mambéty's second film, made in 1970, at the Africa in Motion festival in Edinburgh. I knew from his two features - Touki Bouki and Hyenas - that Mambéty was the Orson Welles of African cinema: extravagant with sound, swaggering with screen space and arabesque mise-en-scène. Badou Boy showed me that he didn't evolve his aesthetic slowly. It burst onto the screen fully formed, like some baroque altarpiece. There are several good books about Mambety in French but why does he hardly register for English language critics?
Miami Vice (Michael Mann)
A speedboat film! I was on that boat with Gong Li and Colin Farrell and the trip was the best 5 movie minutes of the year. Pure form, each scene sliding into the oil slick of the next. Films like Eraserhead are unforgettable because of their texture. Miami Vice is the same.
The New World
The most mysterious, fucked-up release of the year, of one of the most rapturous films ever made. Colin Farrell again, in a movie as moving as a requiem mass, as heightened as a Baudelaire poem. The way Farrell and Kilcher (who played Pocahontas) explored each others bodies, and looked with longing into each other's eyes, was gorgeously sexy and, also, unbelievably, like an essay by philosopher David Hume.
Chris Darke
Regular Lovers (Philippe Garrel)
Garrel's 3 hour, black and white requiem for the lost utopian moment of May '68 is many other things besides: a love story with a heartbreaking conclusion; a beautiful portrait of Paris as part-battleground, part dreamscape and a virtuoso essay in cinematic rhythm with glorious cinematography by William Lubtchansky. To bemoan the film's political fatalism is to miss the point. If the memory of May can still elicit ciné-poetry of this order then all has not been lost.
Le Pressentiment (Jean-Pierre Darroussin)
Darroussin scripts, directs and takes the lead in this curiously compelling fable of a Parisian 'judge penitent' (although adapted from another novelist there's more than an echo of Camus' 'La chute') whose self-imposed retreat from career and worldly success for a life of contemplation and compassion demonstrates - with quiet humour and observational depth - that no good deed goes unpunished. A measured delight of a debut.
Colossal Youth (Pedro Costa)
Portuguese maverick Costa continues his immersive portrait of the Lisbon lower depths, returning to the locations and inhabitants of 2000's Vanda's Room. It's DV-neorealism - minus the melodrama - with a classical painterly eye for light and composition. Gruelling and demanding, there's a kind of cinematic grace at work here that Bazin would have celebrated.
Still Life (Jia Zhangke)
While Jia's 2004 magnum opus The World still awaits any kind of UK release, let's hope his Venice prize-winner receives some kind of outing here. Again, it's a fascinating study of place, in this case the Yangtze River and Fengjie village in which a rural Man With No Name ( arrives, searching for his wife. With sly wit and cinematic brilliance, Jia looks beneath the surface of the astonishing transformations of Chinese life to chronicle their human costs.
The Passenger (Michelangelo Antonioni)
Antonioni's 'missing masterpiece' emerged from Jack Nicholson's vaults to much fanfare this year. It's hard not to play 'spot the cameo': the pallid saloon-bar features of Ian Hendry, a gurning Steven Berkoff, a strangely glacial Jenny Runacre and the enigmatically sensual Maria Schneider. But it's Nicholson's turn as a reporter adrift in what is basically L'avventura with guns that make this a film for the ages. The DVD includes an amused gravel-voiced commentary from the star who lays claim to the film's best line: 'people disappear all the time'... 'every time they leave the room.'
Sam Davies
The Departed
Jack Nicholson's performance, and his startling, split-second, CGI-free transformation into a rat, could be the cinematic image of the year.
The Squid and the Whale (Noah Baumbach)
Writing and directing for the first time without his usual collaborator Wes Anderson, Baumbach succeeded in all the areas that Anderson's films usually fall down: his characters were believable rather than caricatured, the observation of a broken-down marriage had some kind of emotional transaction with reality, and the wit retained warmth without drifting into a weightless confection of collected character quirks.
Brokeback Mountain (Ang Lee)
Using the scenic grandeur of the Rockies as a backdrop to his protagonists' gay relationship, their place of escape from the lie of their everyday lives, Lee implicitly naturalises their love in a silent riposte to the homophobic decrying of homosexuality as 'unnatural'.
Junebug (Phil Morrison)
Princess Raccoon (Seijun Suzuki)
Rachel Dwyer
Lage raho Munna Bhai (Rajkumar Hirani)
Munnabhai, the loveable crook, pretends to be a Gandhian in order to win his beloved and finds himself actually taking up Gandhian principles against an evil builder to restore love and well-being in the world. Laughter, tears, great performances - and a reminder to remember Gandhi's philosophy, or at least Gandhi lite.
The Departed
Jack Nicholson was as ever, but Leonardo DiCaprio the surprise. A study in rough masculinity among the Boston Irish.
Casino Royale (Martin Campbell)
Even before seeing it, I love Daniel Craig as Bond.
Taxi No. 9211 (Milan Luthria)
Partly for Bombay and its taxis, but mostly for Nana Patekar (best known in the west as the pimp in 'Salaam Bombay'). His performance as a writer in Goutam Ghosh's 'Yatra' at the London Film Festival was wonderful, but here he portrays the dreams, delusions, anger and above all the dignity of a Bombay taxi driver in this crazy film. I also enjoyed watching him prancing to the song 'Meter down'.
Omkara (Vishal Bharadwaj)
This adaptation of Othello lacks the resonant language (though it has colourful dialogues) and complexity of Shakespeare, but it is a powerful story of jealousy's destruction of innocence, accompanied by song and dance. Forget Othello, the story hinges around Iago - or here in the badlands of north India, Langda Tyagi (Saif Ali Khan), the embodiment of evil and cool.
Richard Falcon
The Child
Volver
World Trade Center (Oliver Stone)
Wallace & Gromit The Curse of the Were-Rabbit (Steve Box/Nick Park)
War of the Worlds (Steven Spielberg)
Enjoyment is the main criterion here: of familiarity (Volver, W&G, War of the Worlds) and of surprise (the suspense in the Dardennes' The Child, Oliver Stone's hubristic tackling of 9/11).
Graham Fuller
Borat
Climates
Pan's Labyrinth
The Proposition
Three Times
Commendably restrained, United 93 and World Trade Center designated 2006 the year Hollywood got to grips with 9/11. Their combined effect, though, was less than that of Borat, which slopped a vat of Kazakh besparmak over American moviegoers' steak and pizza diet, and was hungrily gobbled up. That it has significantly outperformed Flags of Our Fathers, which superbly critiques the war machine's propagandist mythmaking while saluting the bravery and loyalty of the grunts, suggests American audiences
The most sublimely lyrical experience, for me, was Hou Hsiou-hisen's Three Times, quietly beautiful in its evocations of movement and stasis in love; the billiard hall and motorcycle sequences are indelible. The same is true of the starry, starry night gazed at by Guy Pearce's outlaw as he travels through the Australian badlands in The Proposition - a dab of metaphysical poetry in imperial hell - and the falling of snow on the romantically rejected woman in Nuri Bilge Ceylan's Climates. Battle in Heaven and especially Pan's Labyrinth continued the march of Mexican cinema. The greatest performances were by Helen Mirren as HRH in The Queen, Forest Whitaker as a Lear-like Idi Amin in The Last King Of Scotland, and Laura Dern as a cracked actress in David Lynch's upcoming Inland Empire, which in its labyrinthine journey into her unconscious makes Mulholland Dr. seem simplistic.
Charles Gant
Red Road
It didn't get the UK cinema audience it deserved, presumably because people anticipated something grim and depressing. In fact, it's gritty, not grim, and more importantly it's totally gripping. I was grabbed by the intrigue from the get-go. Kate Dickie is a fearless actress; Andrea Arnold a director who knocked it out of the park on her first try. This was my favourite film at Cannes.
United 93
Paul Greengrass previously did amazing jobs with two very different pictures: Bloody Sunday and The Bourne Supremacy. He brings it all together in a film that renders Oliver Stone's 9/11 effort conservative and irrelevant. All of Greengrass's choices in United 93 - his approach to casting, the real-time storytelling - are the right ones.
Crank
Yes, the dumbass, entirely reprehensible action film starring Jason Statham. Never mind Statham's generic performance, the absurd misogyny and the non-stop homophobic insults, Crank won my affection for its try-anything originality. First-time film-makers Mark Neveldine and Brian Taylor showcased a directorial style that was utterly unfettered, presumably because nobody told them about the rules. My only quibble is that, because of its relentless pacing, the 87 minutes feels much longer: it's like you've just lived through a war.
This Is England
Like many, I admired Shane Meadows' first two, highly distinctive features (TwentyFourSeven, A Room For Romeo Brass) and his earlier shorts. The attempt to broaden his appeal with a name cast and accessible genre didn't cohere in Once Upon A Time In The Midlands. He bounced back, thrillingly, with Dead Man's Shoes. But his latest picture is the one that makes sense of his whole oeuvre, and it was my highlight of the London Film Festival.
Children Of Men
Universal will probably end up losing a horrifying amount of money if rumours of its spiralling budget are to be believed. But this is exactly the kind of film big studios should be encouraged to make: a picture that transcends its genre origins thanks to ambitious, superbly controlled direction (from Alfonso Cuarón, who made the only interesting Harry Potter film). Clive Owen, who I also enjoyed in Inside Man, proved in 2006 he can deliver powerful, interesting performances in films with mainstream ambition, thus helping his misjudged, frustratingly inert turn in King Arthur recede as a distant memory.
Ryan Gilbey
The Death of Mr. Lazarescu
If you see only one socially-aware black comedy/verité suspense thriller this year... etc.
Red Road
At first I was annoyed beyond belief at the dramatic change of tack in the last scenes of this almost-perfect thriller. I mean really fuming. Having seen it again, I still maintain that the main character's transformation needs an extra few scenes to settle in, to be truly persuasive. But there's no two ways about it - this is an extraordinary picture. And what use is perfection anyway? It's satisfying to find a film good enough to be worth arguing with.
Junebug
A truly cynicism-free film made by people who love people, which sounds sappy, but isn't. Also it's the best-edited movie of the year; the rhythms are off-kilter enough to indicate that the editor, Joe Klotz, comes from another planet.
London to Brighton
The most dynamic opening five minutes of any film this year. And, from Lorraine Stanley and Georgia Groome, two of the most heartfelt, mature performances we've seen. Sure, it's rough around the edges, but that's part of the charm - if 'charm' is the right word to use about such a brutish experience.
The Three Burials of Melquiades Estrada
It's always been unclear whether director Alejandro Gonzélez Iñárritu or screenwriter Guillermo Arriaga were to blame for the pomposity of their collaborations. After seeing Tommy Lee Jones' stab at this Arriaga screenplay, I'm pinning the blame on Iñárritu. Jones dispenses with most of the mythic resonances in this odyssey. He's not afraid to make it play flat, funny or just plain freaky when necessary. Also, he captures Barry Pepper at his oddball best.
Ali Jaafar
The Departed
The Yacoubian Building (Marwen Hamed)
Days of Glory (Rachid Bouchareb)
Offside (Jafar Panahi)
United 93
Terrorism, war, repression and lots of swearing. Welcome to the 21st century.
Nick James
Many of the best moments in cinema this year happened in three US films - Malick's The New World, Mann's Miami Vice and Scorsese's The Departed - but since for me all of them are flawed, I couldn't choose between them. So I've left them all out. If it leaves my list looking a little worthy, so be it.
Days of Glory
In a year of old-fashioned World War II films, this was the most classical and moving. Following Algerian and Moroccan soldiers fighting for the Free French and getting precious little reward, it outclasses Eastwood's Flags of Our Fathers and sits in great contrast to Paul Verhoeven's wonderfully lurid Black Book.
Times and Winds (Reha Erdem)
This evocation of how Muslim village life can be so stultifying for ten-year-olds that they dream of murdering their parents just edges out the other great Turkish film of the year, Nuri Bilge Ceylan's Climates.
The Queen
It nails the royals' chilly disdain for ordinary mortals and Blair's craven obeisance to symbolic power with great wit, insight and visual flair.
Pan's Labyrinth
Since fantasy cinema of this kind is usually my blind spot, I'm delighted to find myself endorsing such a compelling melding of real and magical struggles. The terrifying Spanish Civil War setting offsets the dangers of the young heroine's underworld trials to uncanny effect. It's the one war film that didn't seem traditional.
Volver
Included here in part as recompense for our running a highly critical review, this was the film I enjoyed most in Cannes. So strong is its sense of fun and so confident its belief in pure cinema, I knew it could take Peter Matthews' complaint without chipping its bright paintwork.
David Jays
Volver
Clack-clack kisses, wind farms of the mind and Almodóvar's patent shocking red.
Match Point (Woody Allen)
Allen transplanted, revealing just how intent, cold and literary his work is.
Red Road
Andrea Arnold keeps us brilliantly rapt, peering through screens to make sense of the world.
Children of Men
Tweaking our fears in shades of grey, and making dystopia feel like the news.
Ballets Russes (Daniel Gellar/Dayna Goldfine)
Awestruck documentary of old ballerinas with widescreen egos, showing no mercy.
Philip Kemp
A Cock and Bull Story
Who but Michael Winterbottom would dare film the most patently unfilmable novel in the language (Tristram Shandy) - and turn it into a film about the impossibility of filming it? Self-referentiality reaches delirious heights. And a great bitchy double-act from Steve Coogan and Rob Brydon.
Good Night, and Good Luck
With his second film as director, George Clooney proves he knows just how to match style with material - besides giving the underrated David Strathairn an ideal role as Ed Murrow. Smoky b&w atmosphere you could slice up and take home. The film's political courage in saying just what needed to be said right now - "We cannot defend freedom abroad by deserting it at home" - may even have swayed a few crucial votes in the midterms.
Brick (Rian Johnson)
Strong contender for most original debut feature of the year - an impeccably judged meld of high-school movie with hard-boiled film noir. Sharp, assured and edited with whip-crack precision, Brick - written and directed by Rian Johnson on a lean $450,000 budget - deploys a hyper-stylised jargon that crosses Dashiell Hammett with modish teen-speak. In the lead, Joseph Gordon-Levitt gives promise of great things.
The Queen
Reteamed from The Deal, director Stephen Frears and screenwriter Peter Morgan give us another rivetingly convincing slice of docudrama, as newly-elected PM Tony Blair bullies and cajoles the monarch into making the right noises after the death of Princess Di. Helen Mirren as HM is surely in line for an Oscar, but the protean Michael Sheen as Blair deserves equal credit.
The Page Turner
Echoes of Hitchcock and the early Chabrol, but music-prof-turned-director Denis Dercourt makes his own mark with this quietly lethal study of revenge, shunning easy shock effects for the power of a slow, insidious build-up of malice. In only her second film after The Child, Déborah François already gives notice of exceptional range as an actress.
Mark LeFanu
This year Kim Longinotto visited the college where I teach here in Denmark. Along with her wonderful documentary Sisters in Law, she showed a clip from a film she made recently about female circumcision in which we witness an eight-year-old Somali child reciting a poem she has written (in English) about the terribleness of the deed. The youngster then upbraids her mother who has been present during the recital - and proceeds, with extraordinary eloquence, to forgive her! Faced with such sublime moments of documentary truth, one may wonder what anyone needs fictions for. Yet stories have their own truth too, of course; at any rate, it seems that we can't (or won't) do without them. In the fiction stakes, two French films, Michael Haneke's Hidden and Arnaud Desplechin's Kings and Queens, seemed to me outstanding in 2006: clever, cold, elaborate artifices in either case, made warm by the truth of the acting (Juliette Binoche in Haneke's film, Emmanuelle Devos in Desplechin's).
Talking of beautiful actresses, I have to say I liked Match Point, also elaborate and artificial of course, but exceptionally classical and refined in terms of form, rhythm, structure, musicality. No pathos at all in Woody Allen's posture! Yet the film possesses a mordant irony that for me was completely uplifting.
Back to documentary for my fifth and last film, Darwin's Nightmare, directed by an Austrian, Hubert Sauper. Its subject: the depredations of a non-indigenous fish, the Nile Perch, in the waters of Lake Victoria; beyond this, a profound meditation on trade, warfare, arms-smuggling and private survival. All absolutely concrete and at the same time "symbolical": there in front of your eyes one sees the human wreckage of globalization - the fall-out from the experiment, so to speak. Still, even in the ashes of hell the human spirit is not entirely extinct. One cannot praise too highly the tenderness and respect with which Sauper solicits the human stories of the people he has chosen to interview.
Matthew Leyland
The Squid and The Whale
The best dysfunctional-family comedy since The Royal Tenenbaums. Painfully honest, painfully funny, and honed to a lean, spiky 81 minutes.
Good Night, and Good Luck.
David Strathairn's quietly forceful recital of Edward R Murrow's speeches provided some of the most exhilarating moments of 2006.
Munich
Possibly Spielberg's most mature and morally complex film to date, but still as taut and suspenseful as any popcorn picture he's ever made.
Brokeback Mountain
One of the year's great tragedies, and not only in the fictional sense - how could Oscar pass this over in favour of the sensationalist, sententious Crash?
Hidden
None of this year's horror films came close to being as unsettling as Michael Haneke's meditation on complacency, communication and colonialism.
Tim Lucas
The Atrocity Exhibition (Jonathan Weiss)
Pan's Labyrinth
Marebito (Takashi Shimizu)
Prime Suspect 7: The Final Act (Philip Martin)and The Queen [Tie]
The Big Animal (Jerzy Stuhr)
Geoffrey Macnab
The Lives Of Others (Florian Henckel von Donnersmarck) For the quality of its acting, its intensity and the light it casts on the Stasi era
Little Children
For its redemptive quality
Red Road
As the strongest British debut feature
Black Book
For bravura storytelling
The Departed
As the best Hollywood remake yet of an Asian title
Demetrios Matheou
Good Night, and Good Luck.
It confirms actor/writer/director George Clooney as the true heir to Warren Beatty: a matinée idol with brains and a player brimming with liberal commitment.
United 93
The recreation of the moment when air-traffic controllers and military watched the second crash into the World Trade Centre live on TV would have reverberated through every auditorium in which it showed. The film represented a brilliantly realised, if awful, bonding experience.
Children of Men
Terrific sci-fi with themes of global infertility, terrorism and fear of immigration plucked straight out of today's newspapers. A cynical, despondent and gripping war film.
Madeinusa (Claudia Llosa)
Once a year the religiously fervent inhabitants of a remote Peruvian village declare that is God is dead, leaving them to sin with impunity. A beautifully imagined and very sinister debut that signals a talent to watch.
A Cock and Bull Story
=Time to Leave (François Ozon)
A dazzling postmodern celebration of shaggy dogs and cinema and a poignant reflection on untimely death: very different, both brilliant.
Peter Matthews
The Death of Mr. Lazarescu
Hidden
Borat
Time To Leave
Offside
My sixth choice would be Wal-Mart: The High Cost of Low Price. (Robert Greenwald)
Kim Newman
Pan's Labyrinth
The best of the four films this year in which little girls are enticed into dangerous magical realms where they might become queen (the others are Marie Antoinette, MirrorMask and The Devil Wears Prada)
The Queen
It's probably easier to make a film audiences sympathise with a serial killer than Queen Elizabeth and Tony Blair, and that this manages the trick without undue special pleading or too-easy Dead Ringers laughs is en especial miracle.
The Prestige
Clever and magical, with the year's best opening shot.
Good Night and Good Luck
People smoking in black and white look so wonderful you understand why everyone who grew up in the Golden Age of movies became so addicted to cigarettes.
Borat
Somewhere between hateful and haphazard, but also - against all odds - the funniest and most uncomfortable film of the year.
Andrew Osmond
Hidden
A beautiful deconstruction of a thriller that still enthrals as a thriller.
United 93
A rivetingly intense film because the entire audience knows the end going in.
Grizzly Man
An alternately hilarious and haunting documentary, with a deceased central character who lingers in the memory long after.
Volver
Simply because the characters (especially a commanding Penélope Cruz) and the complex bonds between them are so wonderfully evoked.
Stranger Than Fiction (Marc Forster)
For all the inevitable Charlie Kaufman comparisons, this excellent film can be seen as a worthy conclusion to the metaphysical comedy 'trilogy' that began with Groundhog Day and The Truman Show.
Agnes Poirier
Private Fears in Public Spaces (Alain Resnais)
At 84, Resnais proves himself as playful and melancholic as ever.
Il caimano (Nanni Moretti)
A ferocious look at how Berlusconi changed Italy.
The Lives of Others
A remarkable study of a society under surveillance and of the Stasi system.
Hidden
The first psychological portrait of the Franco-Algerian trauma, and a very good film noir.
The Great Ecstasy of Robert Carmichael (Thomas Clay)
A promising and uncompromising new voice of British cinema.
Naman Ramachandran
Be with Me (Eric Khoo)
Miami Vice (Michael Mann)
Pan's Labyrinth (Guillermo Del Toro)
Thank You for Smoking (Jason Reitman)
Omkara
Tim Robey
Black Sun (Gary Tarn)
Because it's a stunning meditation on what it means to see.
Requiem (Hans-Christian Schmid)
Because Sandra Hüller is the new Emily Watson.
United 93
Because Paul Greengrass honours catastrophe with a plunge into sensory chaos.
The Three Burials of Melquiades Estrada
Because it's a contemporary Western that actually works.
Red Road
Because it hangs on to its unsettling charge so bravely for so long.
Nick Roddick
The Lives of Others
Because of the very clever way that what seems at first a slightly pedestrian study of the repressive Stasi regime carefully lays the clues for the devastation of its central character, from whose life every certainty is gradually removed. A far subtler and more fitting epitaph for the DDR than Good Bye, Lenin!
Something Like Happiness (Bohdan Sláma)
For rediscovering what the great Czech film-makers of the 1960s and 1970s were so good at: an anatomy of loss and failure out of which a sense of the basic values of humanity being reaffirmed somehow emerges.
The Host (Bong Joon-ho)
For pure fun, brio and continuous excitement - and for proving what horror aficionados have always known: delivering the frights doesn't mean you have to make a dumb movie. The monster's first full appearance is the best single scene of the year.
Red Road
I cannot remember a more assured British feature debut. Particularly admirable is the combination of stylistic flourishes - panning shots, video screens, the complete confidence of camera movement and framing - with a raw and genuine emotion. Andrea Arnold is also to be congratulated for escaping the strictures imposed on her by those jokers from Zentropa.
Bobby (Emilio Estevez)
It's not been a great year for Hollywood, but there had to be one studio film. This one manages to reinvent history by focusing on the everyday trivia of the Ambassador Hotel which surrounds the one moment of world-changing drama - the assassination of Robert F. Kennedy - that is its subject.
Jonathan Romney
Syndromes and a Century (Apichatpong Weerasethakul)
Climates
Les Signes (Eugène Green)
The Family Friend (Paolo Sorrentino)
Marie Antoinette
Jonathan Rosenbaum
In order to write briefly about five films that I first saw in 2006 that are especially important to me, I have to violate a taboo against acknowledging works that aren't (yet) readily available. More specifically, the first two on my list haven't yet been seen very widely outside of film festivals and/or the countries where they were made, while the last two, even more rarefied, have only been shown under special circumstances, in both cases because their filmmakers are under no commercial pressures to release them and would like to oversee and monitor their exhibition. Although I'm aware that this may irritate some readers, I'd rather address them like adults than succumb to the infantile consumerist model of instant gratification, according to which works should be known about only when they can be immediately accessed. After all, some pleasures are worth waiting for.
Coeurs
Alain Resnais' dark, exquisite, and highly personal adaptation of Alan Ayckbourn's Private Fears of Public Places, which I saw at film festivals in Venice and Toronto, is eloquent testimony both to how distilled his art has become at age 84 and how readily Ayckbourn's examples of English repression can be converted into French equivalents. Resnais' melancholy testament shows his mastery of studio filmmaking applied to a theatrical source which already yielded such masterpieces as Mélo and Pas sur la bouche. Yet paradoxically the previous film of his that Coeurs resembles the most, especially in its evocations of disconnection and loneliness, is the less studio-bound Muriel.
Still Life
At first I thought Jia Zhangke's follow-up to The World, another Venice premiere - about the postapocalyptic displacements of 1.4 million Chinese people brought about the construction of the Three Gorges Dam - would be diametrically opposed to its predecessor. But as it turns out, the similarities are more striking than the differences. Once again, a spectacular location seems to tear romantic relationships apart at the same time that it promises some sort of utopian Tomorrowland, and the fantasies growing out of the grimness are no less striking. Although animation isn't used this time, the way one structure suddenly takes off like a rocket ship or a bridge becomes illuminated is no less magical.
The Three Burials of Melquiades Estrada
Tommy Lee Jones' first theatrical feature as a director reinvents the post-Peckinpah western, tweaks American xenophobia while celebrating the Mexican landscape, coaxes the best screenplay to date out of Guillermo Arriaga, and restores the old-fashioned art of storytelling to mainstream filmmaking.
Warsaw Bridge (Pere Portabella)
The beautiful and exciting fifth feature of Catalan filmmaker Pere Portabella - the onetime coproducer of Viridiana who forged a memorable kind of clandestine experimental cinema under Franco with Vampir Cuadecuc (1970) and Umbracle (1972) - was made in 1989. But thanks to the overall scarcity of his work, I only caught up with it this year, at the first North American Portabella retrospective, held in Chicago in November. His work as a whole has been preoccupied with issues of continuity in almost every sense of that term - historical, political, thematic, narrative, poetic, musical, pictorial, sonic, stylistic, formal. And now that mainstream cinema has replaced Franco as the power to be subverted, continuities of narrative and those between sound and image are the principal orthodoxies to be played with.
Citadel
In 2004, Atom Egoyan travelled to Lebanon with his wife (actress Arsinée Khankian), who had grown up there, and his ten-year-old son. This essayistic trevelogue, accompanied by his afterthoughts and complicated by occasional uses of fiction, comes across as both a fascinating counterpart and companion piece to his 1993 masterpiece Calendar and a poetic reverie about the ethics and metaphysics of his own filming that recalls Chris Marker. The personal aspects of this work as well as dangers of it being misunderstood in light of the more recent war in Lebanon have convinced Egoyan to restrict its showings, but I'm hoping he'll eventually release it on DVD, where he can establish his own context for it, because I consider it one of his major works.
SF Said
Paradise Now (Hany Abu Assad)
The most politically important film I've seen this year, and also the best: this had me spellbound from start to finish.
House of Sand (Andrucha Waddington)
Mother and daughter Fernanda Montenegro and Fernanda Torres deliver the finest acting of the year in this intimate epic.
Talladega Nights The Ballad of Ricky Bobby (Adam McKay)
I haven't laughed so hard at anything since South Park: Bigger, Longer and Uncut. Will Ferrell is untouchable at the moment, while Sacha Baron Cohen's turn outshines even his own Borat.
Volver
Peter Matthews' review in Sight & Sound was a brilliant piece of criticism, but I still love the film!
Marie Antoinette (Sofia Coppola)
Because it contains the most spine-tingling cinematic moment of my year: the explosion of the Cure's 'Plainsong' as the newly crowned king and queen descend the palace steps.
Sukhdev Sandhu
Day Night Day Night (Julia Loktev)
An astonishing feature debut about an ethnically indeterminate young girl who comes to New York to blow up Times Square. Purged of backstory, sensationalism or hackneyed suicide-bomber tropes, the film becomes an intelligent and gripping essay about the poetics of urban space and the ceding of female autonomy.
Sick (Martin Creed)
A volley of pals and volunteers enter a white gallery space and throw up before the camera. Or at least they try: their protracted pre- and post-retch agony is fascinating to behold, part Aktionist-happening, part mesmerising exorcism.
Polly II: Plan for a Revolution in Docklands (Anja Kirschner)
This ragged, overreaching adaptation of John Gay's Beggar's Opera comes on like a cine mash-up of Derek Jarman's Jubilee and J.G. Ballard's The Drowned World. Set in the near future when London is under water, it portrays a motley crew of dispossessed East Enders waging class war against the property developers and politicians who deform their lives.
Unconditional Love (Chris Petit)
Nearly 30 years after Radio On, Petit is still producing eerie, noir-inflected documentary essays about the dark side of Euro modernity. This "love story in long shot", based on Gregory Dart's book about stalking, uses mobile-phone cameras, CCTV and night cams to create a series of ghostly paranoiascapes that speak to the surveillance state the UK has become.
Hostel (Eli Roth)
This morality-tale schlocker vies with Borat as the year's most pointed satire of contemporary imperial America.
Mark Sinker
Marie Antoinette
Extending and deepening a (non-verbal) discussion begun by Vivienne Westwood, Adam Ant and Bow Wow Wow, by the medium of (more or less non-verbal) cinema. More films should speak less and look more.
Pirates of the Caribbean Dead Man's Chest (Gore Verbinski)
Perfectly catches the feel of Mervyn Peake's children's classic Captain Slaughterboard Drops Anchor. More films should be part two of a trilogy.
Princess Raccoon
More films should feature small mammals with huge testicles.
Serenity (UK release too late to get into last year's list!) (also I only saw it in June this year!) Very strong ensemble; very vivid delineation of a society. More films
should be made by Joss Whedon.
Tideland
Gilliam's best film by a long way, centred round an astonishing child performance. No more films need be made like this - this one was the one we needed.
Anna Smith
The Last King of Scotland (Kevin Macdonald)
Thoroughly engaging and beautifully-acted by a charismatic cast, this makes politics accessible without compromising on grisly detail.
The Departed
Proof that Hollywood can still deliver a tremendously entertaining crime thriller - not an out-and-out classic, maybe, but one of the most enjoyable films of the year.
Borat
Consistently hilarious comedies are so rare I had to mention this one - it also manages to sneak in political comment and expose small-mindedness, a very British kind of comedy that, despite hailing from the "alternative" comedy scene, is instantly appealing.
Little Children
An interesting exploration of the paedophile-release debate, taking an honest look at public reactions and inner struggles, as well as delivering an entertaining relationships drama. A contrived ending, perhaps, but some stunning scenes.
Starter for Ten
Good to see a truly confident British comedy with authentic characters. And given my age, a delightfully nostalgic experience!
Liese Spencer
Hidden
Best thriller. A brilliant study in guilt, complicity and paranoia.
Grizzly Man
Best documentary. Slips between high-comedy insanity and tragedy with ease, always treating its eccentric subject with compassion.
The Proposition
Best Western. A well-researched historical story, lightly played.
Capote (Bennett Miller)
Best drama. Many-layered, thought-provoking and gripping, with a brilliant performance by Philip Seymour Hoffman.
Volver
Best auteur. A rapturous cinematic treat.
Kate Stables
Capote
Because it re-invented the bio-pic, with a breathtaking elegance of form and scripting, that was never overpowered by Philip Seymour Hoffman's mesmerising performance.
The Cave of the Yellow Dog (Bayambasuren Davaa)
Because it re-introduced a gorgeous, unapologetic simplicity in storytelling into feature films.
Little Children
Because it's an astonishingly mature drama, both sly and tender, almost Chekovian in its understanding of character. And it's only Todd Field's second film.
Three Burials of Melquiades Estrada
Because it showed how the Western can be elegiac and sharply contemporary all at once.
And because the landscape was as eloquent as the characters were taciturn.
Volver
Almodóvar at the height of his powers, infusing the melodrama with comedy, crime thriller, horror, everything but the kitchen sink, with hugely enjoyable results.
Brad Stevens
1 and 2- Mary (Abel Ferrara) and Three Times (Hou Hsiao-hsien)
These films go together in my mind, partly because they share a similar aesthetic, but mostly because they tower over everything else released during the last year. Only 'released' isn't exactly the right word for Mary, since no British distributor thought it worth picking up, not even for DVD. One would describe this situation as astonishing, were it not for the fact that this is the third Ferrara film in a row to be denied a UK audience.
The New World (Terrence Malick)
I've had my doubts about Malick, but this masterpiece finally convinced me of his importance. Indeed, with its emphasis on individuals who see the world as a stage on which they are playing the leading roles, it's the film that finally makes sense of Malick's entire oeuvre.
Strip Search (Sidney Lumet)
The recent 'political' theatrical features made by a new wave of American filmmakers look positively timid when compared with this audacious piece of Brechtian agit-prop, shot for US television by an 80-year old director.
Munich (Steven Spielberg)
Evidence that the spirit of Otto Preminger is alive and well.
To which I would add the oustanding restorations of Orson Welles' Mr. Arkadin and Sam Peckinpah's Major Dundee.
Amy Taubin
Army of Shadows (Jean Pierre Melville)
Southland Tales [Cannes 06 version](Richard Kelly)
Inland Empire (David Lynch)
When the Levees Broke (Spike Lee)
Shoot the Messenger (Ngozi Onwurah)
Melville's masterpiece made its absurdly belated New York debut in 06. Southland Tales may never again be seen in the version that was either adored or abhorred at Cannes. Lee's Hurricane Katrina epic doc was made for HBO and was one of the few movies that mattered in a concrete political way. Lynch and Onwurah's films are both daring and dense. But I'll cheat and use my space to mention some of the films that didn't make my top five, mostly because their single-minded focus is over shadowed by the multi-faceted approach of those above. In no particular order, they are Old Joy (Kelly Reichardt), Mutual Appreciation (Andrew Bujalski), Men at Work (Mani Haghighi), Fast Food Nation (Richard Linklater), Duck Season (Fernando Eimbcke), The War Tapes (Deborah Scranton) and Zidane: A Portrait of the 21st Century (Philippe Parreno and Douglas Gordon). Excepting Army of Shadows in its totality, the most indelible and bravura film moments were the montage of still photos at the end of the first half of When the Levees Broke and the battle scenes in Clint Eastwood's Flags of Our Fathers).
Ben Walters
Grizzly Man (Werner Herzog)
A fascinating character study and a self-aware interrogation of the use of the camera.
KZ (Rex Bloomstein)
Psychogeography in the round, breaking the mould of the Holocaust documentary by dredging its impact on the now.
The New World
A wondrous submission to light, and a calm, quiet tragedy.
Shortbus (John Cameron Mitchell)
Hardcore, soft-centre: a beacon of charitable sanity and an aesthetic joy.
Volver
Almodóvar at his most deft, interpolating past and present, affection and tension, city and village, the hysterical and the mundane.
Catherine Wheatley
The King (James Marsh)
Hidden (Michael Haneke)
Goodnight, and Good Luck (George Clooney)
Zidane A 21st Century Portrait (Douglas Gordon / Philippe Parreno)
The Death of Mr Lazarescu (Cristi Puiu)
And just missing out (by a whisker) Grizzly Man
Jason Wood
Keane
Keane is the film that impressed me the most in 2006. A claustrophobic study of a mentally ill man struggling to deal with the abduction of his daughter, Lodge Kerrigan injects the narrative with a tense ambiguity. Present in almost every frame, Damien Lewis is astonishing in the central role.
Climates
An intimate portrait of the deteriorating relationship between a middle-aged couple (played by the director and his wife), Nuri Bilge Ceylan's follow-up to Uzak is a minimalist investigation of loneliness and self-destruction. Beautifully composed, it's remarkably honest and painfully poignant.
Zidane A 21st Century Portrait
Douglas Gordon and Philippe Parreno's collaboration approaches technical perfection whilst offering a remarkable insight into the loneliness of the athlete. Provoking an interesting debate about the sort of film that should be exhibited in cinemas (and this should), the film's final flourish is the majestic score by Mogwai.
Ghosts (Nick Broomfield)
Imbued with Broomfield's longstanding interest in human rights issues, Ghosts is a dramatised account of the events leading up to the deaths of 23 Chinese cocklers at Morecambe Bay. An authentic and timely work made in the realist tradition, it bristles with conviction.
El Violin (Francisco Vargas Quevido)
One of a number of Mexican films competing for prizes at Cannes, film school graduate Francisco Vargas Q