She's gotta have it: Pariah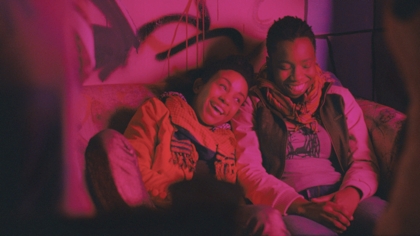 Sophie Mayer, 15 October
With her first feature Pariah, Dee Rees looks set to become one of only a handful of African-American filmmakers to achieve international critical success. Rees's 2007 short of the same title – her NYU graduate thesis project – won multiple festival awards, and the support of the Sundance Institute and executive producer Spike Lee in helping her develop it into a feature.
Pariah shares its in-your-face cinematography and high-octane performances with Lee's early work. As in Do the Right Thing, the viewer is thrown headfirst into a vibrant, complex African-American community – here based around the Brooklyn lesbian bar where Alike, the main character, is trying out her moves as an 'AG', or aggressive butch. A superbly confident opening, choreographed to Khia's 'My Neck, My Back', lures the viewer into a milieu which has already hooked Alike, even as it threatens to pull apart her home life.
The Oprah-esque family drama of Alike's coming out to her strict Christian mother and policeman father is only part of what powers the film. It's most vividly alive – about a hundred times more so than any recent American indie rom-com – when following Alike through her nervy trials of self-definition: sharing her poetry with her English teacher; learning how to be butch from her friend Laura (who has her own family troubles); immersing herself in the Afro-punk scene under the auspices of Bina, daughter of one of her mother's church friends and a classic femme heartbreaker. But it's those complex and precise rites of individualism, rather than the romantic or social dramas, that ultimately forms the film's focus.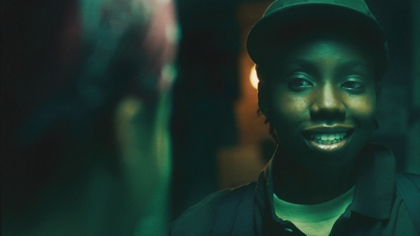 As Alike, Adepera Oyude repays Rees' original decision to cast her back in that 2007 short with a performance that, in its nuances, uncertainties and tremulous energy, calls to mind Claire Danes in My So-Called Life – perhaps meshed with Donald Holden's George in David Gordon Green's George Washington. (There's also a stand-out performance from Brooklyn musician Tamar-kali.) Her story will resonate with anyone who was ever a teenager – whether or not you ever tried wearing a strap-on to impress a girl.
Whose waste? Mercedes Álvarez's Futures Market »
See also
Fear of a black cinema: Amy Taubin claims Do the Right Thing as a classic (August 2002)
Be black and buy: Ed Guerrero on the 1990s rise of a mainstream black cinema (December 2000)
Show Me Love reviewed by Liese Spencer (March 2000)
Queer and present danger: B. Ruby Rich on the legacy of the New Queer Cinema of 1992 (March 2000)
Summer of Sam reviewed by Geoffrey Macnab (February 2000)