8th London Short Film Festival:
Eight of the best
Dylan Cave highlights eight titles in this year's festival line-up
Barely a week into 2011 and the London Short Film Festival kicks off its eighth incarnation, celebrating the best of new British short films and independent features. Running 7-16 January at a range of venues across London, the festival offers its usual balance of unique live performances and industry events alongside 19 programmes of meticulously selected shorts. Look out for the following: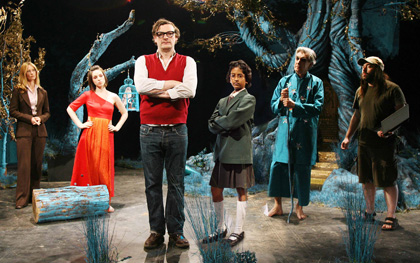 The Savage Canvas
Tim Hope, UK, 2010
The Mighty Boosh's Julian Barratt stars as a middling theatre director wasting his efforts on a prize-winning play by an obtuse 12-year-old girl. The play isn't actually much cop, and when the girl starts changing Barratt's directions his ugly side emerges. Barratt is reliably good but debutant Bethmi Tikiribanra also hits the right note, utterly convincing as the precocious child.
In 'Funny Shit', ICA, 6pm 7 January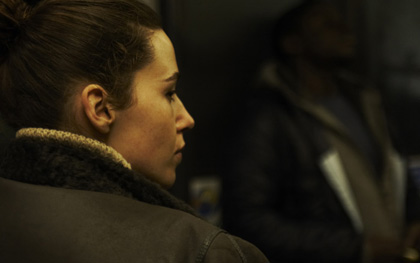 Baby
Daniel Mulloy, UK, 2010
When a young woman witnesses a girl being mugged she intervenes, but turns the mugger's attention to herself. Director Mulloy is one of contemporary British short film's leading auteurs, well known for creating complex, often uncomfortable dramas around family relationships. Baby has already won the Best Short award at both the 2010 Edinburgh Film Festival and the recent British Independent Film Awards.
In 'On Road: Black and Asian Stories', Ritzy, 8pm 9 January
& Stratford Picturehouse, 6.45pm 11 January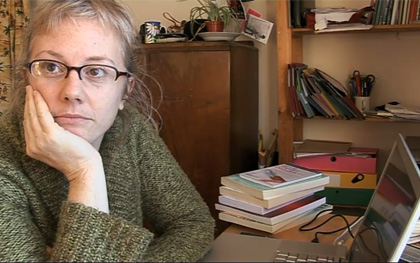 The Worm Inside
Sam Firth, UK, 2010
A touching film diary, documenting the life changes thrust upon the filmmaker when she moves to a remote part of West Scotland and begins to show symptoms of a serious illness. A cathartic response to her situation, but never brooding or morose, The Worm Inside is a compelling insight into the trauma that many of us go through when faced with unwelcome news.
In 'Night of the Living Docs', Roxy Bar & Screen, 6.30pm 11 January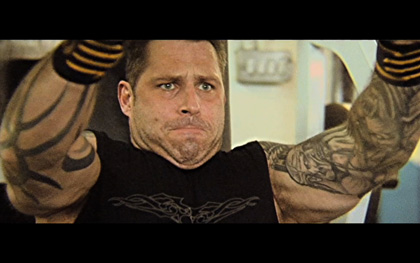 Steve Avery
Sam Huntley, UK, 2010
An intimate, albeit brief, snapshot of the life of a champion bodybuilder. Huntley proved with his first short, Polish Your Shoes (2003), that personal experiences and memories can contain profound meaning for everyone. Here bodybuilder Avery is refreshingly frank about his chosen profession, reminding us that everything has its ups and downs.
In 'Night of the Living Docs', Roxy Bar & Screen, 6.30pm 11 January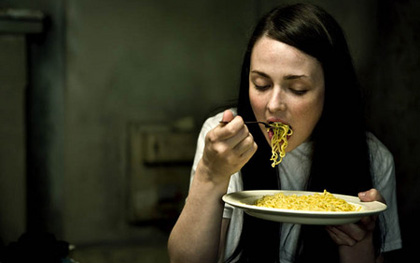 Paris / Sexy
Ruth Paxton, UK, 2009
Everyone thinks 16-year-old Greer is a bit weird, but when two cool strangers arrive in her quiet Scottish village, she has a chance to find acceptance. Scottish director Paxton has developed a reputation for surreal, dark but chic filmmaking and a selection of her work is the subject of an LSFF showcase on Saturday 15 January at the ICA.
In 'Here Come The Young Girls', Riverside Studios, 6.45pm 11 January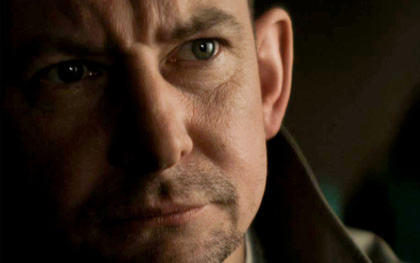 Watching
Max Myers, UK, 2009
A taught thriller, starring Ian Hart (A Boy Called Dad), about those once-in-a-lifetime opportunities that are suddenly presented to us, and whether we are able to grasp them. Watching is a perfectly paced and gripping crime story that was a surprise highlight of last year's Encounters Film Festival.
In 'Here Come The Young Men', Rich Mix, 7.30pm 13 January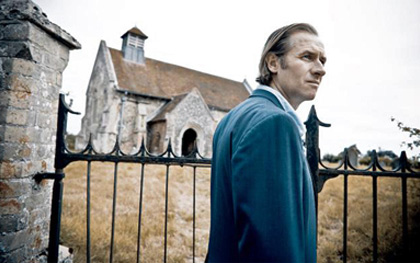 Things We Leave Behind
Andrew Brand, UK, 2009
Chris (Jonny Phillips) returns to his old family home to clear up his dead father's belongings, but finds more than he expects. A tale of sadness and longing that turns into paranoia and dread, Brand's short film is a heartfelt drama with a superbly uncanny denouement.
In 'Fathers and Sons', ICA, 8.45pm 14 January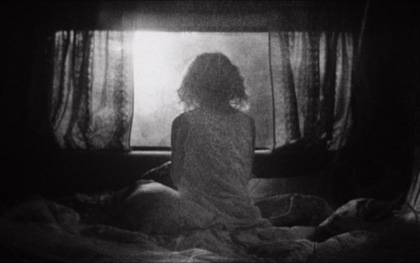 Until The River Runs Red
Paul Wright, UK, 2010
Chloe is hidden away from her parents, believing she is the second coming – God's only daughter. Director Wright continues the style set with previous shorts Believe (2009) and Photos of God (2010), creating another portrait of an obscure, unsettling but engaging family relationship. Wright's pallet of analogue obfuscation and digital segues adds to the claustrophobia of a universe that is utterly alien, yet disturbingly recognisable.
In 'Leftfield and Luscious', ICA, 3.30pm 16 January
See also
Live-action shorts at the London Film Festival reviewed by Dylan Cave (October 2010)
The short of it: Dylan Cave previews the 2010 London Short Film Festival (January 2010)
Bedlam in brief: Nick Bradshaw on the 2009 edition of Bristol's Encounters Festival (December 2009)
Eat my shorts: James Bell on the digital deluge of short films (May 2004)