Bergman the changeling?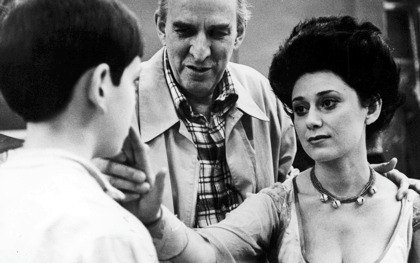 Ingmar Bergman directing Fanny and Alexander (1983)
Geoffrey Macnab on the late Swedish master's posthumous family wrangles
Earlier this summer, Ingmar Bergman very nearly lost his mother. The leading Swedish newspaper Dagens Nyhter ran a lengthy and sensational report suggesting that Bergman (who died in 2007) may have been switched at birth. It was claimed that DNA analysis carried out by Sweden's National Board of Forensic Medicine (Rättsmedicinalverket) had revealed that Bergman and his mother, Karin Bergman, were not biologically related.
This analysis was prompted by Bergman's niece Veronica Ralston, who supplied some stamps that Bergman had licked. By examining these, the forensics experts had apparently established that the great filmmaker was not the son of Karin. These findings ensured that Ralston's book The Love Child and The Changeling, which claims that Bergman's real mother was a woman called Hedvig Sjöberg, was at the centre of media attention in Sweden.
Ralston had been partly inspired to write her own book by artist Louise Tillberg's family memoir, Those I Gaze Upon I Cherish. In this book, Tillberg, the granddaughter of Sjöberg, had already advanced the theory that her father Holger was Bergman's brother.
As Bergman enthusiasts well know, the director was utterly devoted to the woman he believed to be his mother. She was the angel whose attention he craved in a near-incestuous way – and his father, Lutheran pastor Erik Bergman, was the demon. Late in his life he made a wonderful short film about her, Karin's Face (1986). Over 14 minutes, as Bergman's ex-wife Kabi Laretei's simple piano music is heard on the soundtrack, we see Karin's life flit by in a series of still images. The beautiful young woman becomes an old lady. Soon she begins to disappear into group photographs, as Bergman's voice-over puts it. She suffers illness. The film ends with the same image as with which it started – of Karin as an old lady, clearly close to death.
Those who knew Bergman well insist he had no inkling that there were doubts surrounding the circumstances of his birth. He would surely have been shocked by the suggestion that he wasn't his beloved mother's child – although perhaps also grimly amused by the suggestion that at least his devotion to her wasn't so incestuous after all.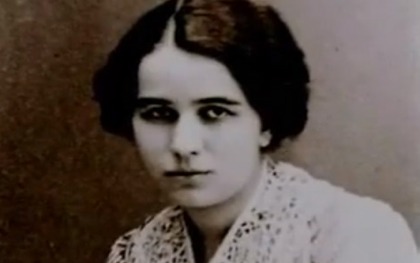 The Bergman Foundation issued its own response to the story: "If this information should be true (which remains to be proven) it would change biographical facts. But it certainly does not contribute anything to how we regard Bergman's oeuvre – which, incidentally has always focused on questions of identity and the uncertain relations between truth and lies. Bergman himself was always questioning the idea of the biological family as a supposed foundation for society and frequently depicted it as a very frail construction… The question of genetics may be very relevant for those close to a person, but not to the rest of the world. Ingmar Bergman is the most prominent artist in Sweden of the last century, but this is not the royal family's succession at stake here."
As it happens, the scandal surrounding the forensic results turns out to have been a "storm in a glass of water" (as the Swedes now put it). The quality of the stamp licked wasn't good enough to establish Bergman's genetic links – or lack of them – with Karin. Nor do the hospital records support the theory that Bergman was a changeling and that Karin's baby had been stillborn. Hedvig Sjöber's baby, with which Karin's stillborn child was said to have been swapped, turned out to have been adopted by a family that emigrated to the US, where he died in the early 80s. In the space of a week in late May and early June, Ralston's claims were largely discredited.
Nagging questions remain. What exactly was the relationship between Erik Bergman and Hedvig Sjöber? Why did the Hedvig Eleonora parish, where Bergman was the pastor, make payments to her for many years?
Bergman experts argue that all this speculation and gossip doesn't change anything about Bergman's work from a scholarly point of view. What is remarkable, though, is that four years after his death, the great Swedish director is still making the news.
This year's Bergman Week festival takes place in the cinema on Fårö from 28 June to 3 July
See also
Saraband reviewed by Jonathan Romney (October 2005)
Stealing beauty: Terence Davies, Lukas Moodysson, Thomas Vinterberg and Gillies MacKinnon on the Bergman scenes that have meant most to them (January 2003)
Mother courage: Linda Ruth Williams on Jodie Foster and Panic Room (May 2002)
Faithless reviewed by Philip Strick (February 2001)
All about My Mother reviewed by José Arroyo (September 1999)