Peter Yates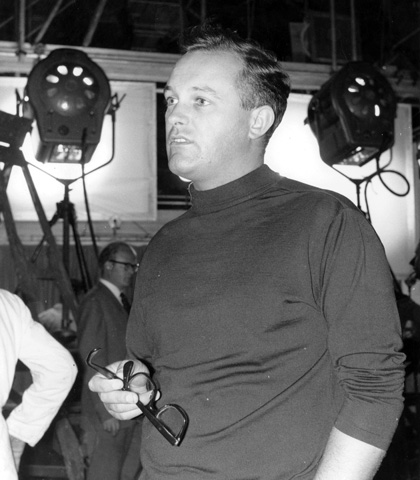 Transatlantic genre specialist, from Summer Holiday to Bullitt and The Friends of Eddie Coyle
24 July 1929–9 January 2011
---
To ascribe an engineer's feeling for well-polished genre films to the British director Peter Yates is too obvious an analogy for someone who spent a few years in the 1950s as a racing driver and manager for the great British champion Stirling Moss.
Still, Yates's impressive if largely erratic career was all about the command of pre-established forms. His directorial debut with the Cliff Richard vehicle Summer Holiday (1962) is a case in point. The film wasn't groundbreaking in the manner of the later Dick Lester/Beatles revels in sardonic slapstick A Hard Day's Night (1964) or Help! (1965), yet for a British film in that pre-Beatles period to have such catchy songs coupled with a modest sense of teenage fantasy was almost unheard of.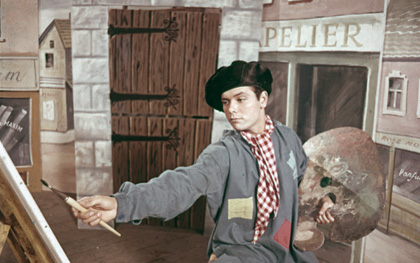 Perhaps more pertinent to Yates's development was his growing up in Aldershot as the son of an army captain, and his attendance at Charterhouse school and RADA. The British film industry in those days often employed ex-military types, particularly as assistant directors. Yates's shuttling from racing garages to film studios offered comparable masculine comfort zones – more so than his stints as a theatre actor and director.
Great swerves from action to the theatrical and back again would characterise his film-directing career. He rose in film from dubbing foreign-language movies into English to assistant directing Mark Robson's The Inn of the Sixth Happiness (1958), Tony Richardson's The Entertainer (1960) and J. Lee Thompson's The Guns of Navarone (1961) before graduating as a director.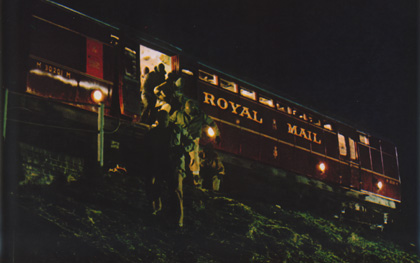 Yates first helped in the general refinement of the iconic strain of 60s masculinity by directing seven episodes of The Saint television series and seven of Danger Man. These fell in the period between his bizarre 1964 comedy One Way Pendulum (adapted from a play he directed) and his realistic Great Train Robbery-inspired heist movie Robbery (1967; his only scriptwriting credit).
It was the latter's sharp opening car-chase that took Yates to the US when he was given the project for which he is best remembered: the Steve McQueen cop thriller Bullitt (1968). McQueen's ambition was to create a groundbreaking and believable car chase in the steep-ramped streets of San Francisco, which sent high-powered cars airborne.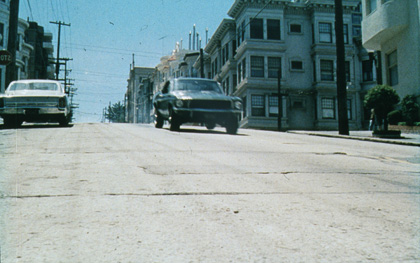 In Yates he found a like mind, and the film's technical achievement is still awe-inspiring: Bullitt was arguably the first high speed chase shot on the streets at normal speed that feels stomach-in-the throat realistic. It has inspired many rival chases since, but remains among the most effective. Yates also knew enough to help hone McQueen's own ineffable cool to its sharpest profile as the dedicated existential cop who looks like an apostle of hard bop.
If the John Mortimer scripted one-day-affair pairing of Dustin Hoffman and Mia Farrow John and Mary (1969) was a nouvelle vague-lite sidestep, the Peter O'Toole vehicle Murphy's War (1971), which concerns one man's revenge on a U-Boat crew, gave Yates plenty of scope for a more inexorable form of action that played to the Lawrentian lunatic end of O'Toole's range.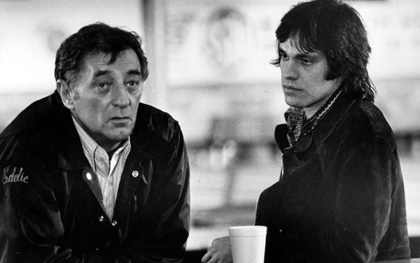 The Friends of Eddie Coyle
The amusing Robert Redford, George Segal heist caper The Hot Rock (1972) then followed before Yates's finest film emerged. The Friends of Eddie Coyle (1973) was adapted from the first novel written by Boston-based crime writer George V. Higgins. Yates kept Higgins's distinctively dense and colloquial language, and elevated a cold procedural interest in the day-to-day of crime and betrayal to new levels of verisimilitude. And he got lucky when Robert Mitchum, hired for a small cameo, persuaded himself to take on the lead as the shabby, weak squealer Eddie Coyle and delivered one of his finest performances.
Stints directing comedies for Streisand (For Pete's Sake, 1974) and Cosby-Welch-Keitel (Mother, Jugs and Speed, 1976) led Yates to his biggest box-office hit (and gravest misnomer) The Deep (1977). The more modest but deeply satisfying small-town cycling movie Breaking Away (1979) came next (it's perhaps the only definitive small-town cycling movie). Yet both it and the underrated mystery thriller Eyewitness (aka The Janitor, 1981), which aptly exploits William Hurt's edge of creepiness, seemed to promise much more that Yates never quite delivered.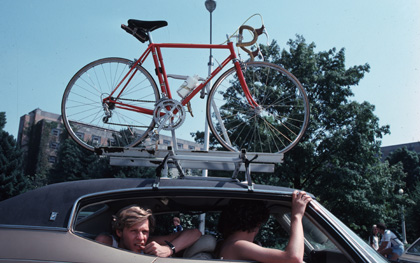 If the rest of Yates' career saw him increasingly turn to the theatrical side of his makeup – from The Dresser (1983) right through to his last cinema feature, the aptly named Curtain Call (1998) – there was room for the taut legal thriller and Cher vehicle Suspect (1987) amongst the lesser outings.
That Yates was neither the British Melville he might have been nor Hollywood's answer to Lindsay Anderson should not deflect us from recognising that he was much more than just the tune-up action guy who shot that all-time great car-chase.
Nick James
See also
The DVDs of 2009 including The Friends of Eddie Coyle (January 2010)
The best music in film: Lalo Schifrin (September 2004)
Richard Lester's Top Ten Films (2002)
SLC Punk reviewed by Charlotte O'Sullivan (May 2000)
Taxi reviewed by Michael Witt (December 1999)
The Innovators: Time after time: Charles Musser on the storytelling achievements of The Great Train Robbery pioneer Edwin S. Porter (March 1999)