Syndromes of a new century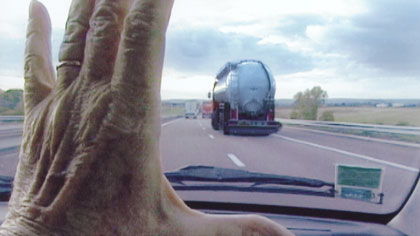 As the century's first decade ends, 'Sight & Sound' assesses the directors, the countries, the trends and technological changes that are shaping the new global cinema. First, Nick James introduces 30 key films that illuminated the last ten years
One aspect of the phrase "a camel is a horse designed by committee" is that no one knows who said it first (apparently it was either Vogue magazine, Sir Alec Issigonis or philosophy professor Lester Hunt – I like to think they came up with it together). When it comes, however, to the list of 30 films of the 21st century published here, I can name the guilty parties.
Having recently polled the critical world for the most impressive films of 2009, the S&S editorial team decided, as far as the past decade was concerned, to tether our own camel to the masthead. Kieron Corless, James Bell, Isabel Stevens, Nick Bradshaw and myself met, having each first selected our own 'top 20'. Yet the debate we had led to a list that we feel reflects the cultural significance of the films better than our own subjective tastes; it took 30 titles to satisfy us that we'd touched on the important themes of the decade.
The list's conception was, in any case, supplementary to our desire to publish a collection of articles about those themes, and to pick out the decade's six most influential directors. Overleaf you'll find Shane Danielsen's overview of the significant national cinemas of the past ten years – particularly those of Romania, Argentina, Korea and Mexico. Further on, Mark Cousins revels in the new, addictive ways of consuming films that developed over the decade; Michael Atkinson is sceptical about the potential deterioration of American cinema; Hannah McGill charts the decline of the movie star; Jonathan Romney considers the peculiar aesthetic dominance of 'Slow Cinema'; and Nick Roddick argues for the noughties as the decade of the digital revolution. What I want to do here is to show how those trends are reflected in the 30 films and six key directors we have chosen.
Certain restrictions were put on the list. First, you won't find any television drama series – The Sopranos, The Wire and the like. It's a partisan gesture on our part, because we think that 2010 may be the last significant moment at which one can still argue for the complete distinction of the feature film. Second, a half-dozen of the most important directors have each been allotted only one representative film. So Jia Zhangke's Platform also represents Unknown Pleasures and Still Life, Michael Haneke's Hidden counts for Code Unknown et al, Claire Denis' 35 Shots of Rum for White Material, The Son for the Dardennes' equally excellent The Child, Talk to Her for the whole golden run of Almodóvar's noughties films, and Apichatpong Weerasethakul's Tropical Malady stands also for Syndromes and a Century (2006).
Getting a grip
Looking at our list of films overall, we have undoubtedly left ourselves open to accusations of purism (although we don't care). Only a minority of the titles would supply a relaxed Friday night out, and most of those play with genre in some way. Spike Jonze's Adaptation., scripted by Charlie Kaufman, stands not only for the experimentation with chronology and intertextuality that informed Kaufman's run of fine, experimental mid-budget American films – Confessions of a Dangerous Mind (2002), Eternal Sunshine of the Spotless Mind (2004) and Synecdoche, New York (2008) – but also for the fragmentary narratives of screenwriter Guillermo Arriaga that helped fire the Mexican cinema revival with Alejandro González Iñárritu's Amores perros (2000), only to be absorbed by Hollywood for Iñárritu's creditable 21 Grams (2003) and Tommy Lee Jones' splendid Western The Three Burials of Melquiades Estrada (2005).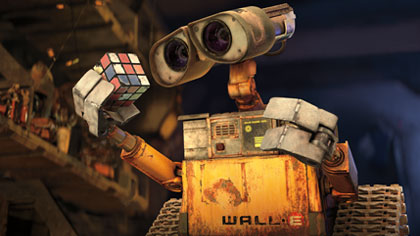 Hollywood blockbuster cinema finds scant representation here – I'm afraid there's not even a Pixar film. The one Pixar consensus reached was for the first half-hour of WALL•E (2008), after which, it was felt, the film disappoints. (Personally, I'd have been happy with 2004's The Incredibles.) Miyazaki Hayao's groundbreaking Spirited Away is therefore the only animation included.
American action cinema's increasing reliance on comic-book superheroes and such behemoths as the Transformers series amounts to an aesthetic nadir – although The Dark Knight (2008) is an exceptional achievement in that field. The constantly changing viewpoint and fast-cutting style of 'intensified continuity' has made watching the best American action dramas – such as Michael Mann's Public Enemies (2009) and Martin Scorsese's The Departed (2006) – a more fragmentary pleasure, and seldom a psychologically satisfying one. The current speed of cutting destroys much of an actor's performance; we only have time to register facial expression fleetingly. It's arguably this negligence towards performance and screen presence (not to mention the use of the performance-inhibiting drug botox) that's causing the decline of the movie star, as much as the exposure of their private lives to constant media scrutiny that Hannah McGill describes in her article.
That's not to argue that US cinema has totally abandoned a sense of performance. Some think that Paul Thomas Anderson's There Will Be Blood shows too much indulgence to Daniel Day-Lewis as the monstrous Daniel Plainview, but we disagree. It is easily the most vivid and powerful Hollywood drama of recent years, and its portrayal of the sort of greed that brought the banking system to the verge of destruction is palpable.
Despite our professed dislike of Michael Bay-style editing, there is one exception. When that approach is taken to really brutal extremes, as it is in Paul Greengrass' The Bourne Ultimatum, we beg leave to contradict ourselves. The incessant image bombardment here presents an abstract rush of adrenal stimuli that suits a narrative predicated on a trained semi-automaton remembering he's human in a world dominated by surveillance. It was the film that had the best feel for the experience of living solipsistically in the globalised city under post 9/11 rules.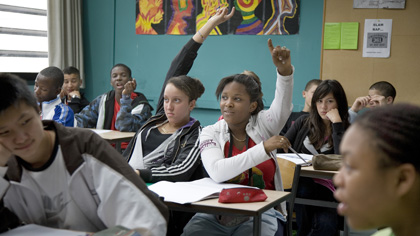 Innate empathy: The Class
The gripping psychological action cinema that America seems to have forgotten how to make is alive and well in France, in films such as Jacques Audiard's The Beat that My Heart Skipped (preferred to his A Prophet simply because the latter wasn't released in the UK until 2010). An innate empathy with the people portrayed is present in other French films, such as Laurent Cantet's magnificent The Class (2008), which also sits just outside the list.
Other genre pleasures were to be found in subversions of the archetypes. What more oblique and fascinating approach to the police genre could there be than Bong Joon-ho's haunting chronicle of an unsolvable mystery, Memories of Murder? The Dardenne brothers, too, have not become the quintessential poetic social realists of the age merely by reflecting grim social situations, but by embedding the structure of a revenge thriller into The Son, or that of the chase thriller into The Child (2005). Their influence was felt everywhere, particularly in another 'bubbling under' title of our list, Valeska Grisebach's Longing (2006).
Mexican triple jump
If, as Nick Roddick argues in his article, digital cinema was truly born in this decade, then some of its ur-texts are here. To take the most obvious, Sokurov's Russian Ark explored St Petersburg's Hermitage museum in an extended tableau vivant of Russian historical characters, taking in paintings, crowds and debates, all in one sweeping take – a feat only made possible by digital cameras. Abbas Kiarostami, one of the most influential directors of the 1990s, used digital cameras to free himself from political and funding restrictions. His astonishing 10 simply alternates between two camera angles on the interior of a car: one on the driver, the other on the passenger. The same technology made it possible for David Lynch to dispense with a cinematographer for his most bizarre feature yet, Inland Empire. And Pedro Costa went one further by making his films almost on his own, amid the Cape Verdean people of what was Lisbon's Fontainhas slum. Their lives and memories became the very stuff of his narratives, especially our list's Colossal Youth.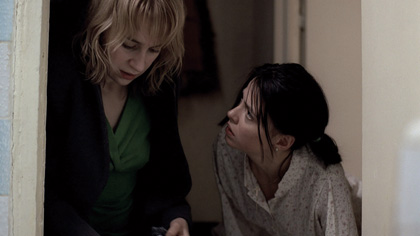 See also: 4 Months, 3 Weeks and 2 Days
Memories of Murder stands for Korea's magnificently diverse cinema, just as – to represent the blossoming of Romanian cinema – Cristi Puiu's The Death of Mr Lazarescu is preferred to Cristian Mungiu's 4 Months, 3 Weeks and 2 Days (2007), Cristian Nemescu's California Dreamin' (2007) or Corneliu Porumboiu's 12:08 East of Bucharest (2006), because it was the film that set the style. The Mauritanian director Abderrahmane Sissako's Waiting for Happiness was preferred to his later Bamako (2006), and ends up representing the entire undervalued cinema of a continent, largely through lack of consensus as to which other titles should qualify. We should have done better.
Carlos Reygadas' Battle in Heaven represents the Mexican renaissance that was so quickly absorbed into the globalised mainstream. As a prime exponent with Japón (2001) and Silent Light (2007) of the Slow Cinema Jonathan Romney investigates in his article, Reygadas' career sets him apart from his fellow countrymen Iñárritu and Arriaga, as well as Guillermo del Toro, maker of the wonderful fantasy Pan's Labyrinth (2006), and Alfonso Cuarón, who – in the strangest triple jump of the decade – went from directing the terrific Mexican road movie Y tu mamá también (2001) to the Brit-Hollywood franchise number Harry Potter and the Prisoner of Azkaban (2004), and then to the fine, British-set dystopian drama Children of Men (2006).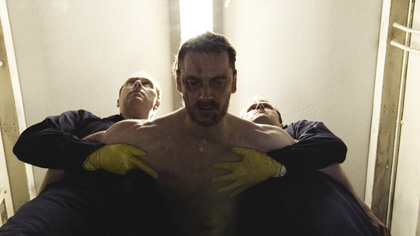 British cinema gave us the biggest headache. It is a peculiarity of the last decade that, while some British films impressed, they rarely broke new ground. Thus there is only one out-and-out British film in the list, Kevin Macdonald's Touching the Void, which recreates the gruelling but inspirational experiences of two climbers after an accident on the peaks of the Siula Grande in Peru. Arguments were made around the table for Pawel Pawlikowski's heartbreaking Last Resort (2000), Jonathan Glazer's gripping Sexy Beast (2000), Terence Davies's exquisite The House of Mirth (2000), Edgar Wright's devastatingly funny Shaun of the Dead (2004), James Marsh's tense documentary Man on Wire (2007) and Steve McQueen's powerful Hunger (2008), but none gained sufficient purchase over the others. Worst of all was the discovery, after we'd all agreed on Shane Meadows' A Room for Romeo Brass, that it was made in 1999; we couldn't agree on another Meadows film, not even the editor's favourite, This Is England (2007).
Real lives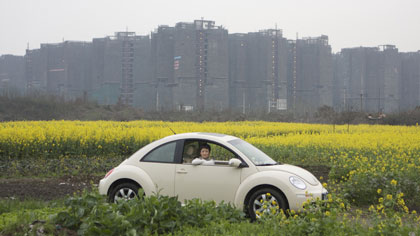 Authentic fictions: 24 City
Part of Jia Zhangke's significance is that he best exemplifies Godard's dictum that "all great fiction films tend towards documentary, just as all great documentaries tends towards fiction" – as indeed does Touching the Void. Slippage between the two forms has become more pronounced in recent years. According to Sebastian Veg of China Perspectives, Jia's documentary In Public (2001) is related to Unknown Pleasures (2002), while Still Life (2006) is an outgrowth of a documentary, Dong, he originally set out to shoot. Our selection from Jia's body of work, Platform, is more of a generational history of changing times, but it remains wedded to the director's sense that, as he puts it: "It is easier to show certain realities in fiction, and they appear more authentic." Jia's 24 City (2008), with its intermingling of interviews with real people and actors playing real people, is probably the ultimate example of keeping the balance between fiction and reality invisible.
A different take on the same sensibility may have inspired the iconoclastic Wakamatsu Koji to begin his epic United Red Army with an archive-footage documentary section telling the history of Japan's student movements of the 1960s and 70s, before he uses actors to recreate the formation and training of the Red Army, of which he himself was part. This astonishing film has yet to receive distribution in the UK, but it is a unique testament to a crucial time. Playing with the documentary form is also at the heart of The Five Obstructions, the teasing game devised by Lars von Trier in which he forces his victim, fellow Danish director Jørgen Leth, to remake his 1967 short film The Perfect Human five times, each time under a different set of difficult rules. In films like Dogville (2003) and Manderlay (2005), von Trier shoots fiction without the fripperies of setting, but the essence of his playfully challenging outlook is best captured in The Five Obstructions, a genuine intellectual treat.
The same can be said for Agnès Varda's altogether more sympathetic The Gleaners and I, as succinct an example of the essay film as you could wish for, in which the director follows people in France who find their daily food amidst the garbage. Others at the most chaotic reaches of human existence are depicted in Austrian documentarian Michael Glawogger's Workingman's Death, which presents Indonesian sulphur miners, Pakistani ship-breakers and Chinese steelworkers all at backbreaking work, or talking without narration in stunning images.
Liberal entanglements: Code Unknown
When it comes to considering the relationship between reality and fiction, however, no director has found a more sophisticated approach than Michael Haneke. His ability to present aspects of genre as entrapment games for a thinking viewer began the decade strongly with Code Unknown (2000), a multi-strand narrative that entangles its liberal French protagonists in the troubles of immigrants. His adaptation of Elfriede Jelinek's novel The Piano Teacher (2001) explored more personal forms of psychological and physical harm. His dystopian imagining of a post-apocalyptic world without water, Time of the Wolf (2003), was perhaps too realistic to make a gripping drama, but his film-making reached arguably its highest point with his unlikely hit Hidden, the exemplar of this director's talent for exploring liberal guilt by inculcating it in the viewer while presenting the spectacle of racial and ideological confrontation from unsettling perspectives.
Slowly does it
Though his films occasionally test the audience's patience, Haneke plays little part in what for the sake of this issue we are calling Slow Cinema. Its key progenitor was probably Tarkovsky, but Béla Tarr, a film-maker who could hardly be more different to Haneke, has undoubtedly been a central figure too. If Tarr's epic seven-hour Sátántangó (1994) remains the biggest beast of an achievement in this area, Werckmeister Harmonies, his adaptation of László Krasznahorkai's novel The Melancholy of Resistance, is a worthy companion. A strange allegory that brings a stuffed whale in a truck to the centre of a small town, its strain of middle European weirdness puts it in stark contrast to much of the Slow Cinema Jonathan Romney discusses.
Apichatpong Weerasethakul's Tropical Malady, for instance, is mysterious in a completely different way. Offering, among many other treats, a sincere belief in shamanism, this portrait of a romance stands here for a more delicate form of experimentation than Tarr's or Haneke's – and also for those film-makers who have found crossover opportunities in gallery-based work, another phenomenon which gained ground in the last decade. Weerasethakul (or 'Joe', as his friends and colleagues call him) has benefited, too, from the kind of world cinema curation that exemplifies the new influence of festival funds, and of special projects like Vienna's very successful New Crowned Hope commissions.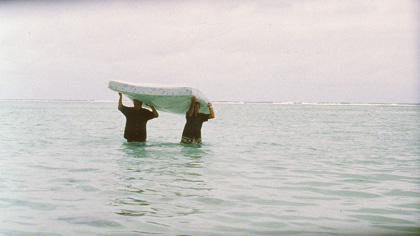 Consistent genius: The Intruder
The sense of thematics that governs some of our thinking doesn't extend to every choice, however. In the end, S&S remains primarily an auteurist magazine, and there are certain film-makers and films chosen simply because they are the best. We couldn't leave out what may be Jean-Luc Godard's last great film, Eloge de l'amour. We include Lucrecia Martel's potent reminder of the strangeness of Catholic adolescence, La niña santa, not because it is Argentinian, but because it's brilliant. Nuri Bilge Ceylan is very much his own man, and so his jewel-like Uzak, the final instalment of his semi-autobiographical trilogy, is chosen for itself, not to represent Turkish cinema. Claire Denis has been a consistent genius throughout the decade with films like Vendredi soir (2002) and The Intruder (2004), but it's her recent double of the elegant alternative family portrait 35 Shots of Rum, set in Paris, and the tough beleaguered family portrait White Material, set in Africa, that makes her our film-maker of the decade.
I want to end, though, not with Denis but with two Chinese diaspora films that are unquestionably masterpieces (not a word I use often) of a contrasting kind. The late Taiwanese director Edward Yang's poignant wedding-day drama A One and a Two… (pictured at top) understands better than any film I can think of the ideal relationship between the camera angle, the subject, the shot's duration, the shot before, the shot after, and the emotion of the scene. And Wong Kar-Wai's Hong Kong paean to his mother's generation, In the Mood for Love, understands better than any film I can think of the vivid, seductive power of setting, costume, lighting and the expressive faces of attractive actors. As we hope our list demonstrates, these are the elements of an artform with a rich future.
Read the list of Sight & Sound's 30 key films of the decade
See also
The Sight & Sound Top Ten Poll of the best films of all time