Greek to me: mafia Shakespeareans win the Golden Bear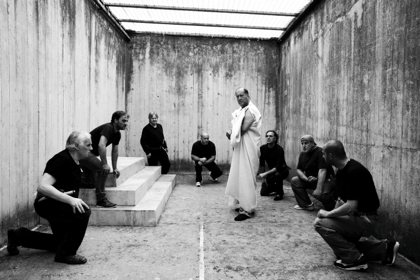 Nick James, 19 February
To see the stimulating delights of Tabu (about which I've already posted in detail) win the Golden Bear would have made me almost as happy as its cadre of more swoony critic supporters. Instead its director Miguel Gomes had to make do with the Alfred Bauer prize for innovation. But that doesn't mean I consider the Taviani Brothers' victory with Caesar Must Die a disappointment. This too is an innovative film, a drama-documentary about prisoners staging Shakespeare's Julius Caesar that's so clever in the way it slips from play rehearsal into real squabbles, and absorbs the psychogeography of prison into its miss en scène, that its self-reflexivity feels seamless.
The way some of these incarcerated mafia hoods approach their characters and lines can be hammy, but the sharp emotion of conflict and betrayal fires their eyes and gestures naturally, and some of them – notably Giovanni Arcuri as Julius Caesar – are fine actors indeed. Given the double filter of hearing them speak in Italian (of which I understand little beyond basics) and reading subtitles that don't always seem taken directly from the Shakespeare text, it's all the more impressive how vividly the play comes across when performed by these harsh-faced, muscle-bound street thugs. I found it much more interesting, for instance – though many would disagree – than Ralph Fiennes's Coriolanus, which he brought to Berlin last year.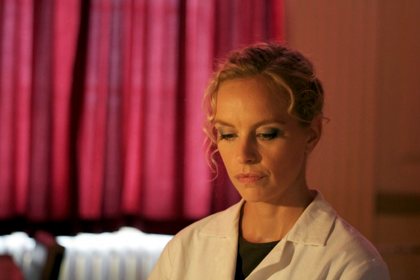 Estimable too is Christian Petzold's Barbara, which won him the Best Director prize. In a backwater town in 1960s Communist East Germany, Barbara (Nina Hoss), a recalcitrant woman doctor, arrives from Berlin to work at the local clinic. André (Ronald Zehrfeld), the head doctor, is instantly attracted, though the rest of the staff think her standoffish, and indeed he too is rebuffed and accused of spying on her for the authorities.
It transpires that Barbara, a woman of formidable self-possession, has probably only committed the crime of asking for an exit visa for the West, though she seems quite the pro at hiding things from the Stasi, and adept at making rendezvous with her West German lover. A warmer film from Petzold than the chilly likes of Wolfsburg, Yella and Jerichow, Barbara remains impressive throughout, even if the script labours through its final third in which our heroine – played with utter brilliance Hoss, a Petzold regular – has to choose between moral and romantic commitments.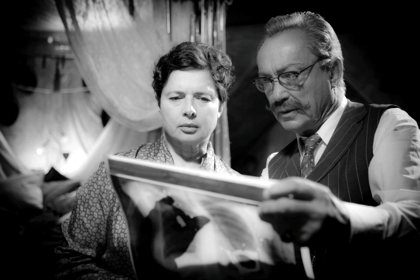 Overall Berlin reduced itself down to the five or six films that mattered – and that five or six differed depended on what you could see in what remains an over-stocked programme.
Among those that sadly didn't matter, I'd have to include Brillante Mendoza's lazy Captives – which didn't seem to know what to do with its kidnapped-group-in-the-jungle idea, let alone Isabelle Huppert in the lead role of a captured Christian missionary – and Guy Maddin's Keyhole, which seemed as if the maverick Canadian genius had too much brewing in the conceptual pot of staying within a single house that's both gangster refuge and mansion of Oedipal ghosts.
There's much more to be said about this year's Berlinale, but for my final report, look out for the forthcoming April issue of Sight & Sound.
« O masterpiece, where art thou?
See also
Storm in a bottle: Nick James sees Julie Taymor's The Tempest at the Venice Film Festival (September 2010)
Me and Orson Welles reviewed by Nick Bradshaw (January 2010)
My Winnipeg reviewed by Ryan Gilbey (July 2008)
10 Things I Hate about You reviewed by Peter Matthews (July 1999)
Shakespeare in Love reviewed by Philip Kemp (February 1999)