Early morning medicine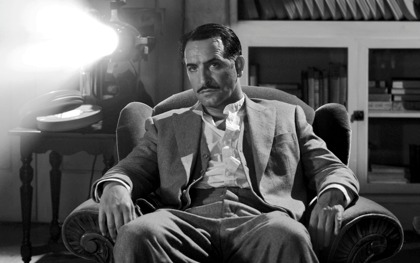 Nick James, 17 May
Cannes is a bubble which tries to exclude the outside world or indeed one's personal life, but sometimes reality breaks in. In the last 24 hours I've learned of sad family news that I won't burden you with and I have been with a friend experiencing symptoms of anaphylactic shock. The French ambulance came quickly and my friend is okay. So relax. I mention these things here only to get you to imagine how real events may impact on you if, as has been the case at many a Cannes, you're watching a lot of grim surveys of human dysfunction.
Happily this year hasn't been like that. Exceptionally, for instance, there have been two 8.30am Competition screenings that have had the critics applauding with joy and a sense of relief and, amazing to relate, both films are comedies.
On Sunday morning we thrilled to the glorious pastiche of silent-era Hollywood that is The Artist (France, pictured above), written and directed by OSS 117's Michel Hazanavicius. The film is A Star is Born meets a sound-free Singin' in the Rain: a fan's chance meeting with a Douglas Fairbanks-type hambone swashbuckler with a winsome pet dog sees her become an early talkie star and him a washed-up relic.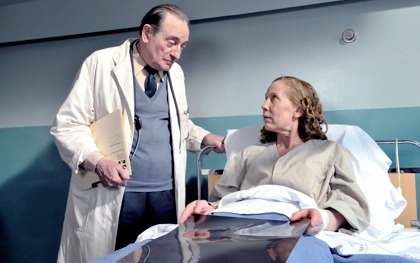 This morning that little ray of sunshine known as Aki Kaurismäki denied his long heritage of describing his own films as catastrophes to give us Le Havre (Finland/France/Germany, pictured above), a sweet romantic comedy about veteran bohemian types giving aid and succour to an African boy trying to make his way to London. There's nothing like a few good one-liners to lift the mood of everyone at the tired mid-stage of this festival (I loved it when a doctor tells Matti Outinen, playing the cancer-besieged wife of the shoeshining hero, "Miracles do happen" and she replies, "Not in my neighbourhood") – especially when reality threatens to bite.
Follow Nick James' tweets from Cannes @SightSoundmag
---
« Happiness is a cinéma verité classic
See also
French exceptions: Jonathan Romney on the riches of French cinema undistributed in the UK (May 2008)
Aki Kaurismäki's top ten films (from our 2002 Top Ten Films poll)