CPH:DOX: 'naughty new vocabularies for documentary'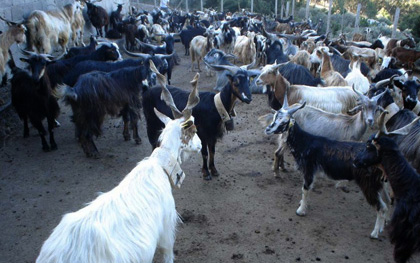 Ready for their close-ups: the cast of Le Quattro Volte
---
Copenhagen, Denmark
November 2010
Sender: Demetrios Matheou
---
Awards ceremonies at film festivals can be dreary, self-important affairs. But the closing event of the Copenhagen International Documentary Film Festival (CPH:DOX) was at once hilarious and revealing, thanks in chief to the rare experience of seeing winning filmmakers question the grounds for their films' very selection, let alone awards. Their bafflement may have been wryly turned up for entertainment value, but it also provocatively illustrated the new directions that documentary is taking.
One typical highlight was the video acceptance speech by Michelangelo Frammartino, who picked up the main competition prize for his sublime Le Quattro Volte. After an 'I wish I could be with you' introduction, the Italian leaned conspiratorially towards the camera and confided: "I didn't know my film was a documentary."
Earlier, his producer had avowed to the audience that it most definitely was not. Even the animals – the goats who run gloriously amok in a Calabrian village, the Tati-like dog who causes comic chaos – "were trained". Yet if anything, Le Quattro Volte is a documentary in the manner of Flaherty's Nanook of the North (1922) and Man of Aran (1934), taking as its basic material real people (and animals) in their actual environment, but manipulating them towards the director's own narrative and 'truth'.
That it won the prize here typified the spirit of a festival that has become one of the most notable on the European documentary circuit. As CPH:DOX's director Tine Fischer told me, her mission when she started the festival seven years ago was "to take documentary in as many directions as possible."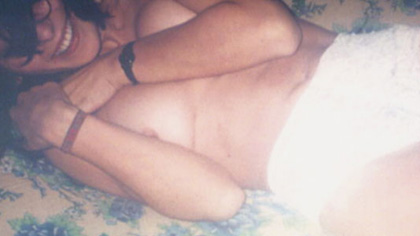 On one level, this means the creation of strands that encourage diversity in terms of documentary form (the 'New:Vision' award for experimental docs) and multi-disciplinary collaborations ('Audio:Visuals', live events in which musicians and artists create sound and video installations). At the same time, the main competition is as radical as anything here, a number of its selections treading the amorphous zone between fiction and documentary.
Among those that challenged our preconceptions were Mauro Andizzi's In the Future, from Argentina, which presents a series of straight-to-camera confessionals that may or may not have been scripted; Oliver Laxe's You Are All Captains, which ostensibly follows a group of Tangiers orphans as they attempt to make a film about their lives, yet constantly blurs the film within-a-film dynamic; and Jørgen Leth's Erotic Man, which plays like the nostalgia of a sexual tourist rather than anything remotely pertaining to documentary investigation.
The winner of the New:Vision Award, Hito Steyerl's Free Fall, uses an 'aircraft cemetery' in the Californian desert – where knackered planes are dismantled for scrap, or blown up for action-movie set pieces – as the site for a leftfield critique of capitalism. It might normally be classified as a gallery film, not documentary. It also came in at a lean 32 minutes; this festival quibbles as little about running times as it does form.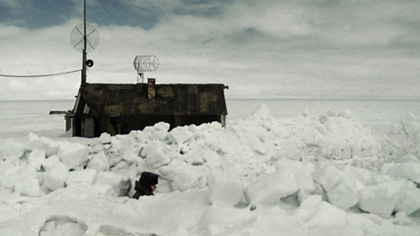 That said, the promotion of naughty new vocabularies for documentary is accompanied by the gamut of more familiar approaches. Two of my favourite films here were Eva Mulvad's The Good Life – a homage to the Maysles' Grey Gardens (1975) featuring a Danish mother and daughter, once super-wealthy, now living in bitter penury on the Costa del Sol – and Michal Marczak's At the Edge of Russia, a terrific account of Russian soldiers manning an icy outpost in the middle of nowhere, protecting a superfluous Cold War border. [Check back soon for online reviews of several of these films and more.]
With music documentaries, seminars, concerts, the DOX:LAB scheme for kick-starting new filmmakers' documentary projects and DOX:FORUM for more conventional networking and pitching, the festival doesn't lack scale or ambition. Its confidence is rooted in the current success of Danish documentary filmmakers – the acclaimed war documentary Armadillo posted 125,000 admissions in Denmark this year, as opposed to the usual return of around 4,000 – and the support they are receiving from the Danish Film Institute, which funds as many documentaries by new directors as it does features.
"Documentaries are breaking out of the ghetto", claims Fischer. She would have been pleased to see that Erotic Man sold out Copenhagen's Grand Theatre, while in the auditorium next door George Clooney's The American played to an empty room.
See also
Rain, speed dates, glamour and fine films: Edward Lawrenson's postcard from Sheffield Doc/Fest (November 2010)
Side tracks: Geoff Andrew sees Le Quattro Volte at Cannes (May 2010)
Every doc for itself: documentaries with attitude, and filmmakers with vision: the worst and best of Sheffield Doc/Fest 2009 (November 2009)
Sight & Sound's top 30 key films of the 2000s including Jørgen Leth and Lars von Trier's The Five Obstructions (February 2010)
Documentary: shaking the world by Mark Cousins (September 2007)
A little learning: Peter Matthews champions Abbas Kiarostami's 1989 documentary Homework (June 2002)