London Turkish Film Festival:
in search of lost roots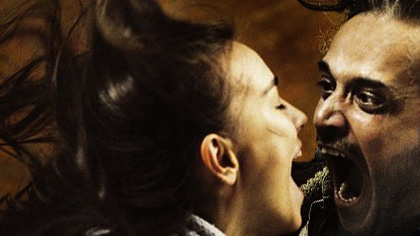 Not of this earth? Reha Erdem's Kosmos
---
London, UK
November 2010
Sender: Frances Morgan
---
London's annual festival of Turkish film has developed concurrently with what's been termed the New Turkish Cinema; it's not surprising, therefore, that many of the themes associated with the movement, exemplified for most UK audiences by Nuri Bilge Ceylan's Climates, emerge throughout the fortnight of screenings in Dalston and the West End. Memory, time, childhood, and the idea of 'home' run through almost every film; ties to family and location are investigated.
But they're investigated in some very different ways, both poetic and mundane: Semih Kaplanoglu's meditative 'Yusuf Trilogy' concludes with festival award-winner Honey (alongside welcome screenings of 2007's Egg and 2008's Milk), a slow, beautifully shot evocation of the mysteries of a rural childhood; while Martina Preissner's documentary Based Down South (Wir Sitzen Im / Süden Yedek Memleket) turns the story of a group of Turkish-German call-centre workers into an unexpectedly engrossing study of national identity. Two of LTFF 2010's standout films, Kosmos and The Majority, demonstrated most clearly that Turkish filmmakers are finding highly contrasting methods of exploring who, what and where we are.
While the festival's gala opener, Çağan Irmak's Sleeping Princess (Prensesin Uykusu), contained elements of animated fantasy within a family drama, director Reha Erdem ventured most fully into an imagined universe with Kosmos, tackling ideas of alienation and not-belonging quite literally through a central character who appears to be not of this earth.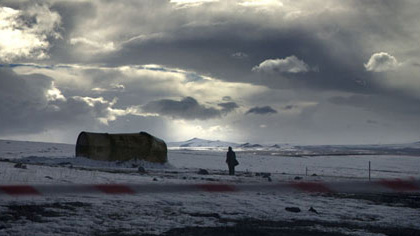 Kosmos, played with wide-eyed fervour by Sermet Yeşil, appears – penniless and running from something – in a snowbound town patrolled by the military, where he adopts an ambiguous role as mistrusted foreigner and faith healer. He recites philosophical and biblical fragments, cures the sick and engages in odd liaisons with a depressed schoolteacher and a young girl, until his powers begin to show a darker edge.
What the story lacks in exposition or coherence it makes up for in visual sumptuousness: Kosmos is stunning to look at, with a wintry, muted colour palette and an eye for the beautiful detail of decay and dereliction. The sound design is equally lush, and the soundtrack features the stark chamber music of US and Canadian bands Rachels and A Silver Mt Zion, in an echo of the Arvo Pärt compositions used in Erdem's Times and Winds (2006).
While Kosmos's location is unnamed, it is recognisably Kars, the Armenian/Turkish border city made famous in Orhan Pamuk's 2002 novel Snow (Kar), and the subject of this year's bittersweet portmanteau film Tales From Kars (Kars Öyküleri), which explores the setting through the eyes of its resident and returning children. In using such an iconic location, but avoiding direct reference to its troubled ethnic and political history, Erdem creates yet another layer of strangeness and dreamlike resonance to his film, and increases its potential to reach beyond Turkish audiences, although there might be those who see this tactic as a whimsical avoidance of reality. However, while there are moments of whimsy to be found, Kosmos has a haunted, dystopian quality that is a constant backdrop to Yeşil's appealing portrayal of the rootless protagonist.
Seren Yüce's first feature The Majority (Semih Kaplanoglu) is bracingly different, offering an unsentimental look at Turkish masculinity and identity that's also a convincing portrayal of youthful inarticulacy and boredom, and a gripping domestic narrative. The central story of a spoiled young man's relationship with a poor but ambitious Kurdish girl has much potential for cliché and mawkishness, but there's none of that in the resolutely unsympathetic 21-year-old Mertkan (Bartu Küçükçağlayan)'s interactions with his domineering father (a great performance by Settar Tanrıöğen) and naïve sometime-girlfriend Gül (Esma Madra) – the latter thankfully neither a tragic heroine nor an against-the-odds winner, but someone much more complex and unknowable.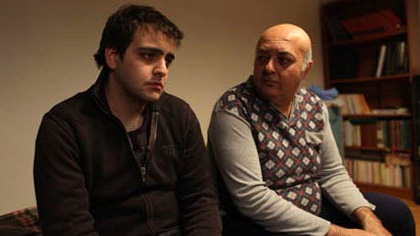 We're invited to share Mertkan's perspective throughout, an uncomfortable sensation that builds as his prejudice, ignorance and abjectness become more and more apparent. The Majority is directed with a light, naturalistic touch, but it's tempting to view the backdrop of suburban Istanbul new-builds – on which Mertkan and his father work as contractors – as symbolic of a sense of self, as men and as Turkish men, that is still very much under construction.
See also
Sight & Sound's films of the 2000s including Nuri Bilge Ceylan's Uzak (Distant) (February 2010)
Three Monkeys reviewed by Jonathan Romney (March 2009)
The Edge of Heaven reviewed by Catherine Wheatley (March 2008)
Mysteries of puberty: Hannah McGill previews Reha Erdem's Times and Winds (November 2006)
Dark passion: Asuman Suner on Fatih Akin's electrifying exploration of the changing dynamics of German-Turkish identity Head On (March 2005)
Head On reviewed by Nick James (November 2004)
Lola + Bilidikid reviewed by Paul Julian Smith (April 2000)