9th London Short Film Festival:
Nine of the best
Dylan Cave picks out nine titles in this year's festival line-up
With the bombast of fireworks still ringing in our ears, the LSFF once again opens the year with ten days of the best in contemporary mini dramas, animations and documentaries.
The festival has a proud track record of hosting a variety of industry events and live performances across the city. This year is no different, with special events that range from live musical re-interpretations of Kenneth Anger's Rabbit Moon (1950) and Neil Marshall's Doomsday (2008) to documentary screenings at Occupy London Stock Exchange, a Super 8 showcase, YARN Festival's bending of film and oral storytelling and the re-birth of forgotten films and visual ephemera courtesy of a collaboration between Screen Bandita and Suitcase Cinema. Onstage talks include Q&As with Sean Conway (acclaimed shorts director and the writer of Sky Atlantic's first British drama, Hit and Miss), Paul Wright (the 2011 BAFTA best short winner for Until the River Runs Red) and Mark Herbert, CEO of Warp Films.
Amongst all this are interspersed no less than 24 programmes of new shorts. Here are nine titles to look out for: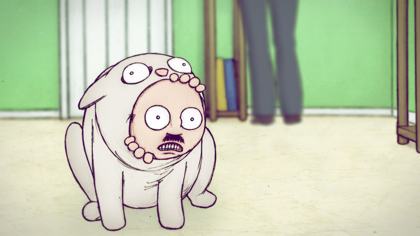 All Consuming Love (Man in a Cat)
Louis Hudson, UK, 2011
The festival opens with this weird hand-drawn animation about a tiny man who lives inside a stray cat. The cat is given shelter by a lonely young woman and the little man inside immediately falls in love with her, making plans to leave his feline home. An original, cheeky, and surprisingly coherent piece.
In 'Funny Shit', ICA, 6.30pm 6 January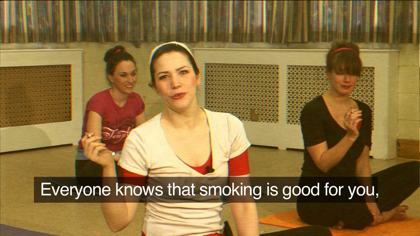 Smoga
Ninian Doff, UK, 2011
Smoga uses the brash colours and cheap production values of 1980s keep-fit videos to simulate an imagined misguided health craze combining yoga and smoking. A swift execution of a simple idea (it's only two minutes long), this fitness-workout parody pokes fun at images from the recent past and the zealous follies they reveal. The slightly Borat-like sneering at the Eastern European performers mars the fun, but the film typifies the low-budget creativity welcomed in the LSFF.
In 'Lo-Budget Mayhem', ICA, 9pm 6 January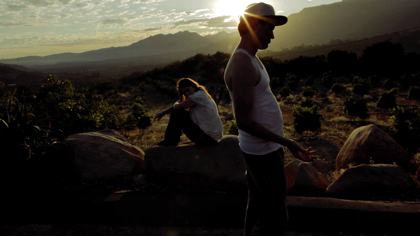 Summit
Medeni Griffiths, UK, 2011
On a secluded mountain road, a young cinematographer is trying to get a tricky time-lapse shot on her expensive camera when she's surprised by the sudden appearance of a prickly young local. Writer-director-lead actor Griffths essays the swift judgement calls we all make when faced with over-keen strangers, heightening the dynamics in an impressive ten-minute single take. Nominated for the British Council's Best New Short award.
In 'Femmes Fantastiques', ICA, 6.30pm 7 January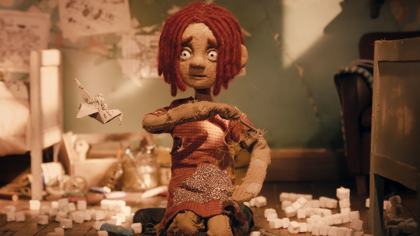 Fixing Luka
Jessica Ashman, UK, 2010
A stop-motion animation about young rag doll who wants to fix Luka, her wild and clunky brother. The film's meticulous design is slightly reminiscent of the Brother Quays', evoking the heightened sense of fragility and entropy that surrounds vulnerable characters brought to life in a world full of mechanical carnage. It's one of a handful of fascinating shorts on the current slate of Scottish production company Digicult.
In 'Tales of the Unexpected', ICA, 8.45pm 7 January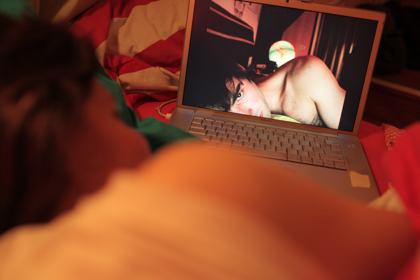 Random Strangers
Alexis dos Santos, UK/Netherlands/Argentina, 2011
Dos Santos modifies the themes of his 2009 feature debut Unmade Beds for this short tale of two strangers finding intimate connection across the cacophony of international web chatrooms. The director updates a kind of experimental exuberance seemingly borrowed from the French New Wave to fit the eclectic and playful potential of his online couple's internet romance.
In 'A Winter's Matinee of Romantic Films', Hackney Picturehouse, 1pm 8 January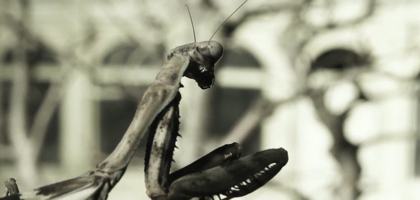 Invertebrate
James McAleer, UK, 2010
In an imagined post-apocalyptic city, giant millipedes, cockroaches, beetles, mantis and spiders have taken over the world. Director and cinematographer McAleer uses meticulous model work and bravura widescreen photography to update the 'creature feature', creating a striking visual piece that blends the ominous drama of horror, the eerie verisimilitude of sci-fi and the breathtaking wonder of nature-documentary.
In 'Leftfield & Luscious', ICA, 2pm 8 January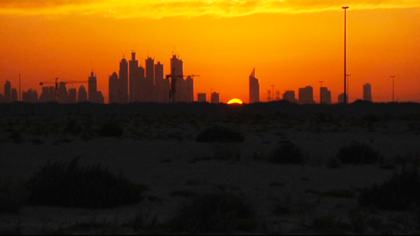 Mirage
Srdan Keca, UK, 2011
The National Film and Television School produced a bumper crop of documentaries in 2011, including this sumptuous visual exploration of Dubai. Director Keca balances the stunning landscapes of the city – from its beautiful but brutal sand dunes to the innumerable glittering towers of Babel that line the empty streets – with the earthy sweat of the people who live and work there, in glorious luxury or abject poverty.
In 'The Architecture of Re-assurance', Hackney Picturehouse, 6.15pm 9 January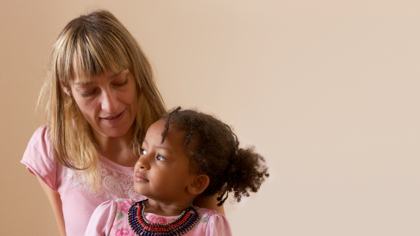 Hackney Lullabies
Kyoko Miyake, UK/Germany, 2011
A group of young mums from diverse international backgrounds who now live in Hackney sing old nursery rhymes they remember from their past. While basking in the glow of motherly love, Miyake's warm film doesn't shy away from the sad sense of longing felt by many new parents wanting to keep alive their cultural roots. A finalist for the Berlinale's 'Berlin Today' award last year, Hackney Lullabies is also a nominee for the British Council Best New Short award.
In 'Night of the Living Docs', Roxy Bar & Screen, 6.30pm 10 January
and at the event 'Future Voices, Supported by Skillset', ICA, 6.30pm 12 January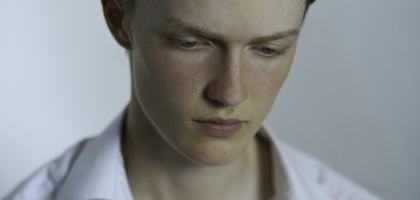 Compulsion
Andrew McVicar, UK, 2011
Ian (Danial Hall) is teased about his supposedly unfaithful girlfriend. He doesn't know if the taunts are true, but haunted by doubt he's compelled to react. Compulsion is director McVicar's second short following Lamb (2008), another exploration of the problems and (apparently limited) pleasures associated with teenage romances. The performances and direction are masterful examples of simple but effective short-film storytelling. It too is a selection for the British Council Best New Short award.
In 'Love & Happiness', Curzon Soho, 12pm 14 January and at the event 'Future Voices, Supported by Skillset', ICA, 6.30pm 12 January
See also
Circumnavigating the world (and some time travel): Nick Bradshaw and Dylan Cave report from Bristol's Encounters short film festival (December 2011)
This is our land: Frances Morgan reports on liminal British filmmaking at the 2011 London Short Film Festival (January 2011)
Eight of the best: Dylan Cave previews the 2011 London Short Film Festival (January 2011)
The short of it: Dylan Cave previews the 2010 London Short Film Festival (January 2010)