Perugia: a new 'experiential vertical' in the Stratus galaxy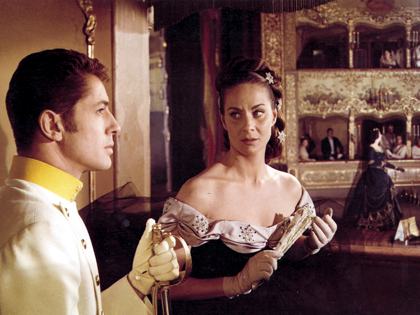 What does a big-talking new festival in the capital of Umbria have to do with American martial arts fighting, vintage car racing or the Stratus Rewards Visa White Card? Lee Marshall scoops a preview
---
Perugia, Italy
October 2011
---
On the weekend when the world's media gathered in Perugia to await the final verdict in Amanda 'Foxy Knoxy' Knox's ultimately successful appeal against her conviction for the murder of British student Meredith Kircher, another more discreet media event was unfolding in the historic Umbrian city: the presentation of the first edition of the Perugia International Film Festival.
The two-day October preview event featured work by veteran documentarist D.A. Pennebaker, a selection of Bruce Weber shorts and the world premiere of the restored copy of Luchino Visconti's Senso, courtesy of Martin Scorsese's World Cinema Foundation. It was a taster of the festival proper, a compact 'long weekend' event which will run from 22 to 25 March. The Festival Director is Karen Arikian, who will juggle the job with her directorship of the small-but-influential Hamptons International Film Festival in the US – now officially twinned with the Perugia event.
Italy already offers more than 20 minor film festivals alongside major player Venice, wannabe Rome, and respectable mid-league shindigs like Taormina, Torino and Pesaro. They sprout like porcini mushrooms, often promoted by local and regional politicos hoping that some of the glamour of the industry will rub off on their backyard. But what sets Perugia apart from its Italian rivals – and from most other film festivals around the world – is the fact that it's 100 per cent privately funded.
The festival's main backer – to the tune, up to and including the March edition, of €1.7 million (around £1.5 million) – is the US-based Stratus Media Group. On its website, Stratus presents itself as "an owner, producer, promoter and operator of live entertainment events that generate revenue through corporate sponsorships, ticket sales, corporate hospitality, event merchandise and concessions." Among Stratus' other 'experiential verticals' – the name it gives to its sport, entertainment and lifestyle brands – are: a US 'Mixed Martial Arts' fight promoter, Pro Elite MMA; the North American version of the vintage Mille Miglia car rally; and the Stratus Rewards Visa White Card – the Visa version of the American Express Platinum Card.
So just what is Stratus hoping to get out of a four-day film festival, with no previous track record, in a handsome but slightly out-of-the-way Italian city?
The president of the new-born festival is Emanuele Rossi, a smart and ambitious 35-year-old who is an exception to the gerontocracy that rules Italian business and political life. Perhaps it helps that he works for an American company: Rossi is also Stratus's Senior Vice President for International Business Development. "We see this festival," he told me, "as an income-generating event that will integrate with the Stratus galaxy of events… with a business model that involves offering major international companies the opportunity for cross-marketing and cross-sponsorship on a global level. PIFF fits into this scenario as a new 'vertical' division."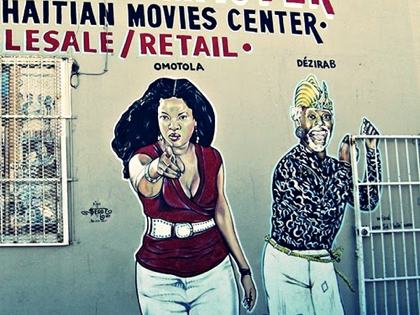 Bruce Weber's Liberty City Is Like Paris To Me
The idea of mashing a film festival up with a Mixed Martial Arts bout or a vintage car rally is intriguing (though there are times during Cannes when you feel they've already had the idea). What this 'integration' might mean in practice was elaborated on by Stratus's CEO Paul Feller, who told me after the festival launch press conference that PIFF could well be a "loss-leader" within the Stratus portfolio, but had value for the company as "a kind of symposium that will bring cinema folk into contact with movers and shakers in the world of new media and in other artistic fields" (Perugia's long-running Umbria Jazz Festival is already a partner). The same sentiment was echoed by festival director Karen Arikian: "We're thinking of the festival as a forum of film culture and the arts."
Already partnerships have been signed with Scorsese's foundation and William Morris Endeavor – which will be responsible, according to the press release announcing the hook-up, for providing "strategic counsel to ensure that the Perugia Film Festival is a unique celebration of the fine art of films and a destination for industry leaders, directors, producers, actors, artistic directors, curators, jury members and artists in residence."
The aim, according to Rossi, is to "rival Berlin within ten years". Hopefully by then Perugia will have one or two large-capacity centro storico (city centre) screens to show the films on (currently there's just one – the 216-seater Zenith – plus a ten-screen multiplex in the outskirts).
However, the city does have two delightful historic theatres, one of which – the 18th-century Teatro Pavone – was the venue for the four 'taster' screenings in October. And it has to be admitted that seeing Visconti's gloriously restored Senso from an opera box is quite an experience – though it does also bring out all the stiff theatricality of the Count of Lonate Pozzolo's style. Bruce Weber's shorts – especially the exuberant Liberty City Is Like Paris To Me, which at the time of writing was free to watch on the Sundance Channel website – also shone in the august surroundings.
Perhaps this is Perugia's unique selling point – it's a festival in a town with few dedicated cinemas, but plenty of other historic cultural venues that can be adapted for the purpose: appropriate, somehow, for an event that aims to become a cross-cultural film forum.
The first edition of the Perugia International Film Festival runs from 22 to 25 March 2011
See also
Venice Film Festival blog (September 2011)
Strange energies from the east: Jonathan Romney reports on three Berlinale festival finds from Russia and Austria (February 2011)
Return of the cool: Bruce Weber talks to Nick James about his Chet Baker portrait Let's Get Lost (June 2008)
Death becomes Visconti: Michael Wood on Luchino Visconti's later works (May 2003)