Clive Donner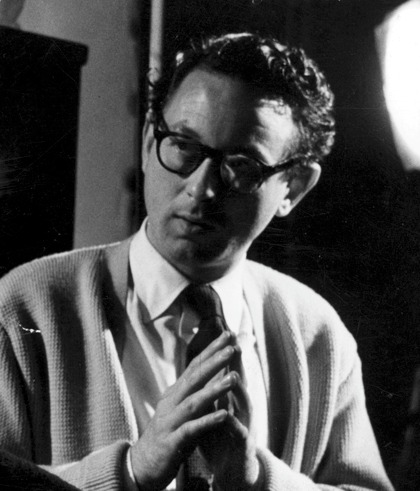 Director
21 January 1926–6 September 2010
---
In his 1960s heyday, Clive Donner was hailed as one of Britain's most gifted directors, compared by critics to Bresson and Buñuel. He began his career assisting David Lean in the cutting room on Oliver Twist (1948), before graduating to direction with The Secret Place (1956), a gripping thriller that pitted a child against East End villains. With his subsequent films, Donner began to establish a reputation as a 'youth' director: Some People – a colourful mixture of coffee bars, juvenile delinquents, a with-it choirmaster (Kenneth More) and Duke of Edinburgh Award scheme propaganda – was a box-office hit in 1962.
By way of stark contrast, the following year's The Caretaker was an intense, claustrophobic, independently financed black-and-white rendition of Harold Pinter's play. Shot by Nicolas Roeg, starring Alan Bates and Donald Pleasence, the film took the Silver Bear at the Berlin Film Festival. Donner's promptly cast Bates again, this time as a deceitful, upwardly mobile murderer, in his follow-up, the darkly comic Nothing But the Best (1964).
Perhaps to the detriment of Donner's reputation today, his next films inextricably linked him with the 'Swinging Sixties'. What's New Pussycat (1965), a goofy Woody Allen-scripted comedy starring Peter Sellers and Peter O'Toole, made Donner suddenly a hot property in the US; but Luv (1967), with Jack Lemmon, misfired.
Back in Blighty, he bounced back with the 'groovy' coming-of-age comedy Here We Go Round the Mulberry Bush (1967). Unmistakably a product of its time, its virginal, paisley-shirted protagonist Jamie (the underrated Barry Evans) resonated with numerous uptight boys in the provinces, who empathised with every shamelessly gasped "phwoar!" bestowed by the cheeky lad upon mini-skirted girls unfortunate enough to find themselves in the vicinity of his bicycle.
Donner's period piece Alfred the Great (1969), starring David Hemmings as the troubled Anglo-Saxon king, was less successful, coinciding with the start of a decline in the British film industry. Unable to pick and choose projects, Donner shifted gradually towards advertising and television work – notably the BBC's Rogue Male (1976), with Peter O'Toole. The 1980s saw him directing US TV-movie remakes of classics (Oliver Twist, The Scarlet Pimpernel, A Christmas Carol), before his career finally ground to a halt with episodes of the European-funded mini-series Charlemagne (1993).
Still sprightly in a 2001 interview, Donner remained philosophical about his career: "Films do change in the can… they get better, they get worse." Outside the can, this maxim seems equally pertinent to shifting critical opinion of Donner's work. Perhaps because he captured the gaudy artifice of the 1960s so acutely – and perhaps because his later work, shaped by pragmatism, was uneven – he passed out of fashion, despite his diverse talents. Reappraisal is overdue.
Vic Pratt
See also
In search of poshlust times: Nick James on Harold Pinter and Joseph Losey's collaboration (June 2009)
Alias grace: Michael Brooke on the work of Robert Bresson (November 2007)
Down with liberty: Michael Wood on Luis Buñuel's The Phantom of Liberty (September 2000)