William Lubtchansky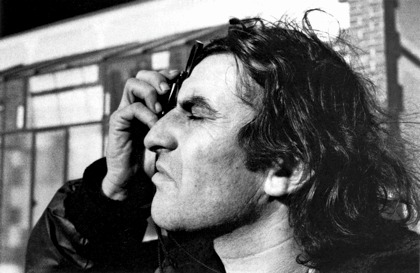 Cinematographer
26 October 1937–4 May 2010
---
Born in 1937 in Paris to Polish-Jewish parents, William Lubtchansky – like so many others of his generation – was indelibly marked by the twin upheavals of the French New Wave and May 1968, which would inevitably govern the directors he'd choose to work with for the remainder of his life.
After a classical training in cinematography at the Ecole Nationale Supérieure Louis-Lumière, one of France's oldest and most prestigious film schools, an early job was helping create camera effects on Henri-Georges Clouzot's ill-starred L'Enfer (1964), a baptism of fire if ever there was one, recounted in the recent documentary on the film, to which Lubtchansky contributed.
In the mid to late 1960s, Lubtchansky worked on several groundbreaking films, most notably Godard's Masculin Féminin (1966) as assistant to Willy Kurant, but it was through the 1970s and beyond that he really established his reputation as a brilliant composer of light and shade, drawn to demanding, often difficult directors pushing against every boundary in their formal experiments and explorations of filmic space.
He worked 14 times with Jacques Rivette, six times with Godard and 11 times with Straub and Huillet, on some of the most important films ever made, including Duelle (une quarantaine) (1975) and Merry-Go-Round (1983) for Rivette, Numéro deux (1975) and Nouvelle vague (1990) for Godard, and Class Relations (1983) and Sicilia! (1998) for the Straubs, to name only a few.
In addition there were fruitful collaborations with Agnès Varda (Daguerréotypes, 1975), François Truffaut (The Woman Next Door, 1981), Claude Lanzmann (the nine-hour Shoah, 1985), Jacques Doillon (Comédie!, 1987), Philippe Garrel (Regular Lovers, 2004) and Otar Iosseliani (Gardens in Autumn, 2006), in a total of 76 credits.
"I like high-contrast, dark images offset by heavily illuminated areas," Lubtchansky said. "Whether you like it or not, a cinematographer has his own personal style. I leave an imprint on all my films" – this despite trying for many years not to do so; the resulting tension perhaps goes some way to accounting for the subtle power of his work.
Lubtchansky was possessed of an incredible versatility: fast and furious for the New Wave directors, slower and more reflective with the Straubs, often working miracles on tiny budgets. He immersed himself with relish in Godard's video experiments of the 1970s, on films such as Six fois deux (1976) and France/Tour/Detour/Deux/Enfants (1977-8); famously he and Godard fell out, made up and then fell out again.
For Straub-Huillet he shot numerous high-contrast black-and-white films, endowing the images with a beautiful, sculptural density, particularly on Class Relations. The Straubs were probably his most stringent collaborators, imposing working conditions of ascetic minimalism. "In Cuba, intellectuals are dispatched to work in sugar-cane fields once a year," Lubtchansky commented. "For my part, I work with Straub-Huillet on the set once a year."
As that comment attests, he was down-to-earth and easy-going. "Film is a shark's business, but I enjoy showing colleagues my appreciation and sharing new discoveries," he once said. "If a genuinely creative atmosphere emerges in the community on set, it becomes totally irrelevant who was actually the originator of this or that idea… The filmed scene simply becomes organic, which means that all ambition and vanity will disappear."
On his last film, Rivette's 36 vues du Pic Saint-Loup (2009), Lubtchansky's daughter Irina took over DP duties – both a dynastic act of succession and a bequeathing of his talent. For the rest of us, there are those incredible films, one of the most dazzling bodies of cinematographic work in the medium's history.
Kieron Corless
See also
Henri-Georges Clouzot's Inferno reviewed by Catherine Wheatley (November 2009)
A Brief History of Cinematography: Barry Salt on the technical and artistic developments that have transformed the look of cinema over the past century (April 2009)
Confessions of an Opium Eater: Jonathan Rosenbaum on Philippe Garrel's Les Amants réguliers (August 2006)