Von Sternberg - six chapters in search of an auteur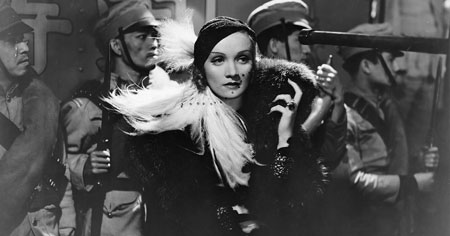 The six films Josef von Sternberg made with the star he 'created', Marlene Dietrich, are a triumph of pure style and sensual excess over novelettish plots. To welcome a new season, David Thompson celebrates the master of light
By the time French critics cooked up the auteur theory in the 1950s, Josef von Sternberg's working days were over. Yet the Viennese-born director had long made the case for a film as the complete vision of one person in total control of all the elements of production. Such assertiveness - or arrogance - was unlikely to survive Hollywood, especially during its mogul-dominated 'golden' period from the 1920s to the 1940s. Working in a star-driven industry, Sternberg was inevitably eclipsed by the actress he launched as an icon, Marlene Dietrich. From The Blue Angel through Morocco, Shanghai Express and The Scarlet Empress, he found in her a supremely ambiguous image of femininity, both desirable and dangerous. The narratives of those films may be the stuff of cheap romance, fake exoticism or historical fantasy, but Sternberg's real interest was in the transcendent nature of the medium itself. As underground film-maker Jack Smith expressed it, "What he did was make movies naturally - he lived in a visual world."
In his last decade Sternberg gave up film-making for a life spent teaching and gracing retrospectives around the world, and published an autobiography gnomically titled Fun in a Chinese Laundry, after an early Edison short. Born in 1894, his life ran parallel to the history of cinema, and he felt entitled to see himself as a key player in the development of film language. His book combines an extremely elliptical account of his life with a professorial lecture on cinema aesthetics, couched in the rather precious phraseology of an autodidact. Let six pronouncements from that text serve as a key to this mysterious man with a megaphone - for some, a master of camp; for others, a true modernist poet.
"My world is not the world of crowds, though the crowd has often lined up before my world"
Sternberg entered the movies through the back door, repairing prints in Brooklyn, before being promoted to editing and titling. Once on the studio floor he absorbed all he could about cinematography and direction. Hungry for work, he tried his hand in Europe and then in Hollywood, by which time his name (adorned with a 'von', casually added to a credit title by another hand) and his penchant for flamboyant attire ensured that people remembered him. His first film, the independently financed The Salvation Hunters (1925), was a rather strained attempt at an 'art movie' - a title announced that it was about the filming of "thoughts" rather than actions. Nevertheless it captured the attention of Charles Chaplin and Douglas Fairbanks of United Artists, and so began the directorial career of Josef von Sternberg.
Before long he became a hot property in Hollywood with the release of Underworld (1927), subsequently credited as the first 'gangster' picture. Working from a story by Ben Hecht (who dissociated himself from the production - until he heard about the box-office takings), Sternberg showed he could deliver a taut narrative and even a sense of realism. But these qualities were of lesser concern to a man who always saw the medium as a vehicle for self-expression. The Last Command (1928), set in the movie business, was full of elaborate tracking shots, slow dissolves and an increasing preoccupation with the erotic presence of a beautiful young woman. The same year's The Docks of New York delved deeper into atmosphere in its flamboyant use of fog, netting and extreme lighting contrasts. Making films within a system dedicated to delivering sentimental, reassuring messages, Sternberg was all the while veering perversely in the opposite direction, towards darkness and abstraction.
"Much of the drama of my well-scattered life took place in Vienna"
In his autobiography, Sternberg paints a picture of an unhappy childhood, blighted by a strict, even brutal father and frequent poverty. Born Jonas Sternberg in Vienna, at the age of seven he was uprooted to New York, only to return to Austria three years later in 1904. There his main education took place in the city of art nouveau, of Klimt and Schiele, of Schnitzler (who the director greatly admired), and of Mahler and Schoenberg. As a youth, however, his chief source of stimulation came from trips to the Prater, the huge entertainment park which (with its famous Ferris Wheel) survives in part today. There the young Sternberg discovered a frenzied, carnivalesque atmosphere, as well as unforgettable glimpses of adult games of lust and seduction. It was a place where bourgeois morality was briefly suspended as all classes mingled in the pursuit of pleasure.
Frustratingly, the film in which Sternberg exactly recreated this experience - 1929's The Case of Lena Smith - is now lost to us. Stills and scripts exist (and have been assembled in a splendid book), and just a few minutes of the Prater sequence were recently discovered. But the memory of this place of abandonment pervades many of his later films, which take the form of what Andrew Sarris described as an "emotional autobiography". Sternberg constantly returned to tales of men seeking and mostly failing to dominate women, and women in turn using their erotic power over men to survive. An attitude of sophisticated amorality, so contrary to mainstream Hollywood then and even now, is what makes his cinema still so defiantly modern.
"I gave her nothing that she didn't already have"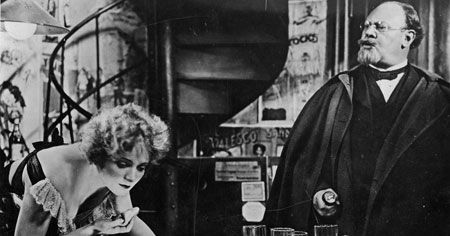 Sternberg's outsider status - more as a self-proclaimed artist than as a Jew - drove him to look beyond Hollywood. After directing his first sound film, Thunderbolt (1929), in which he partially overcame the demands of the cumbersome new technology, he accepted an offer from the UFA studio in Germany. The agreed project, The Blue Angel (1930), was first and foremost a vehicle for the actor Emil Jannings, with whom von Sternberg had worked on The Last Command. Jannings would play Professor Rath, the repressed schoolteacher whose life is shattered by his obsession for a cabaret singer, Lola Lola.
The story of the search for the actress to play this femme fatale is surrounded by layers of myth, but what is true is that Sternberg wanted Marlene Dietrich - and no one else did. Those more accustomed to her later, sleeker Hollywood image might be surprised by the earthiness of her Lola in The Blue Angel. She allowed herself to be made over by her Svengali - or at least that's what the publicists emphasised, the reality being more a great meeting of ambitions, as well as the beginning of a troubled love affair. Gossip aside, The Blue Angel showed Sternberg to be a real master of his medium. Sound and picture create a world with a tangible sense of depth, with offstage music flowing through doorways and the foreground frequently filled with objects and bustling movement.
When word of this remarkable collaboration reached Hollywood, the pair were immediately signed up by Paramount for Morocco (1930), a languid desert romance of the bitterest kind, replete with still amazing scenes of bisexual amusement. This was followed by Dishonored (1931), a wilful version of the Mata Hari story. Sternberg resented being chained to his new "bird of paradise" (his expression), but after breaking away with an under-appreciated version of Theodor Dreiser's An American Tragedy (1931), he made his greatest film with Dietrich, Shanghai Express (1932). The shimmering, vibrant recreation of China - a part of the world he knew no better than North Africa, though he did travel there later - was an artist's total fantasy. Dietrich makes a stunning entrance, swathed in black feathers and a delicate veil. In spite of playing a character who has lived a life of prostitution, she is lit by her director like a spiritual presence in a tawdry world.
After the same year's Blonde Venus - an awkward marriage of social drama and exotic stage numbers, including Dietrich famously emerging from an ape costume - Sternberg made a film extreme even by his own standards. With The Scarlet Empress (1934), a free dramatisation of the life of the promiscuous Russian empress Catherine the Great, he gave Paramount a censor-baiting cocktail of sensual excess and riotous design. The vast sets include looming, oppressive statues and oversize doors out of a Lewis Carroll dream-world. Even more than Eisenstein in Ivan the Terrible, he pushed the medium to the limits of delirium - too much so for the public at the time. Susan Sontag referred to the "outrageous aestheticism" of the Sternberg/Dietrich collaborations when she included them in her famous 1964 essay/catalogue of all things 'camp'. But the films are so much richer than that.
For his farewell to Dietrich, Sternberg made one of his most overtly personal films, The Devil Is a Woman (1935). Two men reflect on their amorous rivalry over Conchita, a femme très fatale whose wildly inconsistent behaviour drives them crazy with jealousy. The older of the two, played by Lionel Atwill, is dressed and made up to look precisely like the imperious director himself. Even his clipped vocal mannerisms match Sternberg's deliberate speech. Dietrich and her director were no longer lovers by then, and though they would remain friends, the sardonic tone of the film feels like the closing of a book.
"An actor is chosen for his fitness to externalise an idea of mine, not an idea of his"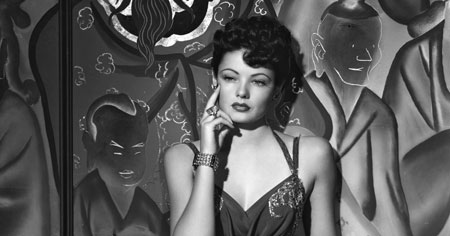 Could Sternberg work with anyone else after Dietrich? While she was willing to submit to his strictures, other actors bristled at his domineering manner on the set, leading to confrontations or - in the case of Joel McCrea on The Devil is a Woman - a swift walk-out. Abandoned by Paramount after the failure of the last Dietrich films, the proud director took on pre-prepared assignments at Columbia. Following a period of travel, uncertainty and a nervous breakdown, in 1937 he came to England to direct Alexander Korda's ill-fated super-production of Robert Graves' I, Claudius, starring Charles Laughton. In spite of their former friendship, Laughton found the director unsympathetic as he struggled to find his way into the role, and after co-star Merle Oberon was injured in a car accident, I, Claudius was abandoned a few weeks into shooting. But what survives suggests an extraordinarily beautiful film in the making, more seductive and restrained than The Scarlet Empress in its evocation of a decadent past.
"A shaft of white light used properly can be far more effective than all the colour in the world"
Sternberg fully understood how the monochromatic image could be used to evoke atmosphere and emotion, how detail and texture could be much more effective than dialogue or performance. His only colour film was Jet Pilot, a typically lunatic Howard Hughes production so many years in production (1950-7) that it's hard to be sure how much of it was actually directed by Sternberg. But surely the startling image of Janet Leigh in a glistening gold lamé dress is his work? After Dietrich, Sternberg consistently 'Marlenised' his actresses in the way he shot them - look at Marian Marsh in his low-budget version of Crime and Punishment (1935), or Gene Tierney as the innocent-turned-victim Poppy in The Shanghai Gesture (1941). Even when lacking the full resources of the Paramount studios in these later films, his search for depth and movement through light and shade always set him apart.
"The ideal film, if ever made, will be completely synthetic"
Unusually for Sternberg, his final film The Saga of Anatahan (1953) was based on a true story. The crew of a Japanese ship sunk in the war took refuge on a tiny Pacific island inhabited only by a woman and her male partner. Refusing to believe the war was over, the men languished there for seven years before they were persuaded to return to their homeland, by which time a number of their party had died in fights over the woman. With full Japanese backing, Sternberg took over an old aircraft hangar-turned-exhibition hall in Kyoto as a studio, recruited actors from kabuki theatre and a dancing school, and found 19-year-old Akemi Negishi in a music hall to play the 'Queen Bee'. Spurning any use of real locations (though documentary shots were later inserted against his wishes), he photographed the film himself, creating nature from artifice. His preferred version of the film has no subtitles for the actors, but a dispassionate narration spoken by himself which frequently dispels any potential suspense in the unfolding drama, so that the effect is of a film that is both in and outside time.
Visually ravishing and rapturously erotic, Anatahan was Sternberg's favourite of all his films, which is hardly surprising given his supreme control over every element. It was however a huge flop with audiences, and has remained an elusive jewel that even ardent cinephiles have trouble tracking down. But it persists as an outstanding example of one man's uncompromising search for the sublime. As Dietrich was supposed to have confided to a studio microphone when working apart from her mentor, "Where are you now, Jo?"
A Josef von Sternberg season runs at BFI Southbank:, London until 30 December
See also
Inflammable desires: Tony Rayns on Kenneth Anger's Magick Lantern Cycle (July 2009)
Starmaker: Gwenda Young on MGM mainstay Clarence Brown, Garbo's favourite director (April 2003)