No moss gathered: Nicholas Ray's
We Can't Go Home Again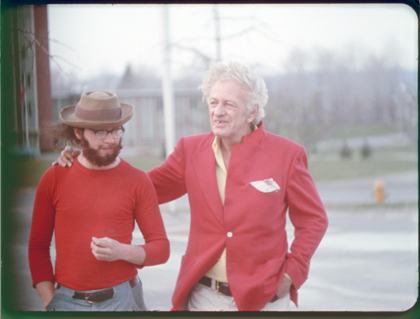 Four decades after the great Hollywood rebel Nicholas Ray took up a teaching post, his class experiment and swansong We Can't Go Home Again has finally been 'completed' by his widow Susan. She talks to Demetrios Matheou
One can image a number of directors and actors who would adhere to the notion that "film is a way of life". But for the late Nicholas Ray this really was a credo, filmmaking for him being a means of exploring the changing society around him and his uneasy place in it.
"Nick would do anything to make a film," says his widow, Susan Ray. "Making movies was his way of breathing." And nowhere is this more evident than in his last film, the unfinished, hugely ambitious, erratic but inspiring behemoth that is We Can't Go Home Again.
It's tragic that the last and in many ways most personal film by the director of such classics as In a Lonely Place (1950), On Dangerous Ground (1951), Rebel Without a Cause (1955) and Bigger than Life (1956) has been virtually unseen and is all but forgotten. But that can now be put right. To commemorate the centenary of Ray's birth, the newly restored and reconstructed We Can't Go Home Again was premiered at the Venice Film Festival in September, and will be screened at the London Film Festival this month. If you care to imagine an LFF Gala, a masterclass, a Treasure from the Archives (the section in which it actually appears) and the pick of the Experimenta strand all rolled into one package, then this is the ticket.
Ray filmed We Can't Go Home Again in the early 70s with his film students at Binghamton University's Harpur College of Arts and Sciences in upstate New York, for whom he conceived the project as a teaching tool. When he arrived in Harpur in 1971 he seemed a spent force, certainly in Hollywood; it had been eight years since his last film, 55 Days in Peking (1963). But rather than slip into semi-retirement, Ray threw himself into his new role. His ambition was three-fold: to teach film through the fully collaborative process of making a feature together; to experiment with narrative and multiple image; and attempt a 'journalistic film' that would document "the history, progress, manners, morals and mores of everyday life" – with his young protégés as his raw material.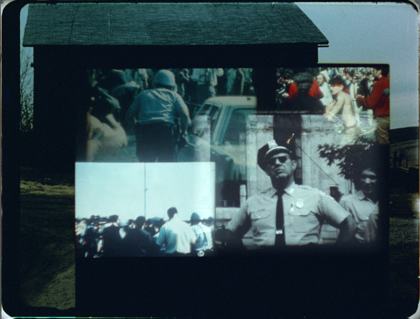 The students were involved in every part of production, rotating their jobs every two weeks; more than that, as they lived and worked together, and interacted with their director, their stories became the content of the film. "There was no 'on the set, off the set'. Everything was the set," recalls Susan Ray. "And Nick was always there with his Bolex."
We Can't Go Home Again features both Ray and the students in front of the camera, in mostly conversational scenes that reflect upon politics, identity, sexuality, the filmmaking process, and the intense relationship between teacher/mentor and students – young people whose disaffection reminds one of Ray's earlier investigation of a younger generation in Rebel Without a Cause. Shot on 8mm, 16mm, 35mm and video, and employing split screen, rear projection and the colour-saturated distortions created by Nam June Paik's video synthesiser, it stands as a raw, edgy, highly experimental document of the times.
It was no easy ride for anyone involved, least of all the director, who had to contend with a lack of funds, his students' technical inexperience and his own battle with alcoholism. The film was shown as a work in progress out of competition at Cannes in 1973. By the following year it had ground to a halt. It was still unfinished, in Ray's own opinion, when he died of cancer in 1979.
And that would have been that, a crazy memory in the minds of those few lucky enough to have seen it, had it not been for Susan Ray. She was a student in Chicago when she met the director, both taking an interest in the 1969 trial of the 'Chicago Seven' charged with inciting riots at the previous year's Democratic National Convention. Soon she was living with and working for Ray, collaborating with him on the concept for We Can't Go Home Again, which opens with footage of those volatile events in Chicago.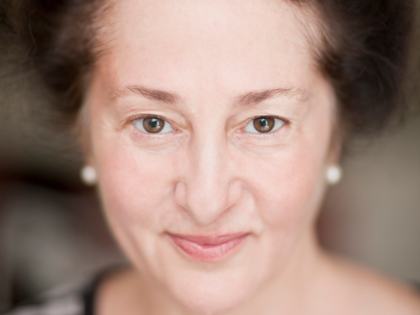 President of the Nicholas Ray Foundation, her mission since his death has been to make his last edit of the film "more approachable", she says. "It was very difficult to watch. Technically it is very ragged – these students were learning as they were going – and the sound simply wasn't comprehensible. But to me it was a life, and either I was going to let it die as an infant and experience all the guilt that comes of killing a child, or I was going to do something about it."
The work has been done with the EYE Film Institute Netherlands – which made a digital restoration of the image – and the Academy Film Archive in Los Angeles, which reconstructed the soundtrack by returning to the original recordings and by adding Nicholas Ray's always-intended voice-over, which hadn't made the Cannes edit.
"It's not what you would call a pristine restoration of the film, where everything is made clean," Susan Ray notes, "because it was never clean. We wanted to tamper as little as possible with the homemade nature of the images. So we came up with a protocol for what kinds of things we would address and what we would not. For instance, we decided to leave the splice marks, because it would be some kind of sacrilege to take them away. The basic principle was, 'we'll do the minimum necessary to make it viewable'.
"Having said that, I didn't realise how worn that print was until we started work on it. It's a beautiful restoration."
She adds that "the solarised stuff", the kooky colourisation which lends the film a sort of pop-art quality, was left as it is. "It's fantastic. Nick would run the film through the synthesiser, record it on video, then transfer it back to film. So there was a certain spontaneity about it. I have audio recordings where he is saying 'more blues, more blues, fuck it up, fuck it up, stretch it out. More!' It was a kind of live expressionism."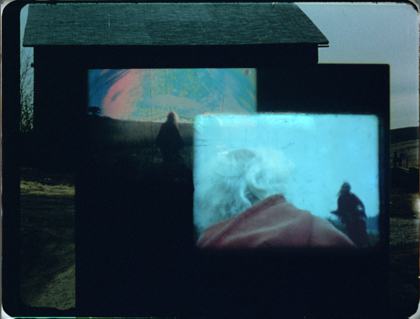 The difference between the Cannes edit, which I saw two years ago at a Ray retrospective in Turin, and the restored version is spectacular. It's as though a veil has been lifted from the original film. It's still as maverick as hell, a bucking bronco of ideas and emotions, as the teacher/director/mentor with the wild hair and eye patch cajoles his charges into baring their souls on screen – and pays them the courtesy of doing the same himself.
With usually four images running concurrently, the screen throbbing with narrative information, the lines between the real and the invented are constantly blurred. Sometimes it feels like we're watching outtakes from an amateur 70s conspiracy thriller or paranoid sci-fi film; more often, we're eavesdropping on genuine, troubled personal histories – whether a young man shaving off his hippy beard in a blistering act of political disillusion or another mulling over his relationship with his policeman father. "I love him," the lad suggests, not very convincingly. "I don't ever call him a pig."
It's amusing, too, not least in Ray's mordant presentation of himself. "I have cramps. I took bad speed, I think," he tells the students after a rough night. "Now I just feel I wanna die." Towards the end of the film he fakes a suicide attempt, lamenting, "I made ten goddamn westerns and I can't even tie a noose."
Susan Ray recalls that her husband was uneasy with his own image on screen, but felt there was no other option in his creative contract with the students. This is just one of the struggles that are revealed in a fine documentary she has herself directed on the making of the film, aptly titled Don't Expect Too Much. The Venice presentation of both films was a validation of not just her husband's skill and determination, but her own.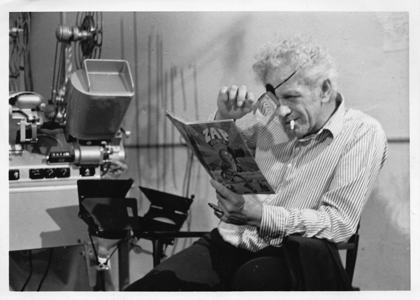 "I know there are those who think We Can't Go Home Again is a curio, who told me that the restoration was a fool's errand," she says. "But to me it's obvious that the film was totally in line with what is fundamental in Nick's work – the emotional nakedness and courage, the search for the essence of the character, the dynamic with his or her environment, the scraping away to the essential."
At the time of her husband's death he was persona non grata, she muses – without bitterness, and in the knowledge that the tide has turned.
"The film sat on the shelf for 20 years before I could find the money to restore it. But the fact that I was able to get funding now tells me that the environment has changed. People are more receptive to Nick. Also, everyone is experimenting with film these days. Nick saw that this would happen. His film was just waiting for its time."
---
'We Can't Go Home Again' screens on 24 and 27 October as part of the London Film Festival
See also
Venice film family values: Gabe Klinger reflects on Ray and Roberto Rossellini's break with the conventions of film language, as showcased in new restorations at the Venice Film Festival (September 2011)
Restoration heaven: Jonathan Rosenbaum reports from Bologna's Il Cinema Ritrovato festival (July 2011)
Electric dreamer: Laura Allsop on Nam June Paik, the first master of video art (January 2011)
Pandora's Box, restored: James Bell blogs from a London Film Festival screening of Pabst's restored masterpiece (October 2010)
Seeing red: Ian Christie charts the restoration of The Red Shoes (August 2009)
Thunder roads: Michael Atkinson on the nomadic soul at the heart of gangster movies and the American Dream (August 2009)
Restoring This Happy Breed: Sonia Genaitay on how digital technology now complements traditional processes of restoration (July 2008)
Paris match: Geoffrey Nowell-Smith on the ferment of post-war Paris, Cahiers du cinéma and the French New Wave (June 2001)