Sexual relations: Oedipus and Elektra cruise the Croisette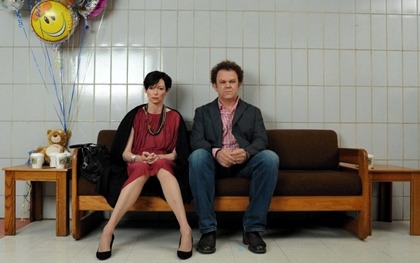 Geoff Andrew, 16 May
Spoiler alert: this blog entry hints at an important plot twist
Halfway through a festival that's so far notable more for a generally impressive overall consistency rather than for any major highlights, it's still difficult to discern any particularly prevalent thematic content. That, of course, is as much to do with the selectors' interests as with the filmmaking community; still, it's fair to say the economic crisis, the widespread shift to the Right, war and global warming aren't leaving much of a mark, at least as far as the official selection is concerned. There seems, however, to be an underlying anxiety lurking beneath the surface of many of the movies on view.
Let's start, a little obviously, with a film that screened in the first couple of days: Lynne Ramsay's We Need to Talk About Kevin (pictured). Discussion of this movie has rightly tended to focus either on the question of the depth of maternal feeling in the character played by Tilda Swinton, or on the Damien-like horror attributes of her malicious offspring. But let's not forget their problem may be Oedipal; though the son seems to get on far better with dad than with mum, it's clear there's something sexual going on towards the latter, and after all, dad does end up in less than the best of health.
But concern about intergenerational sexual activity in the family has also been turning up all in the most unlikely movies. You'd expect to find it in Polisse, a film about the Parisian police's Child Protection Unit investigating countless cases of abuse, and it's probably not so surprising that it'd at least be something to bear in mind while watching Michael, the Austrian (but of course!) study of a single man keeping a young boy imprisoned in his cellar. But hints of desire, hatred and jealousy towards real or surrogate parents can be found all over the place – quite literally – from down under (Australia's Sleeping Beauty) to Scandinavia (Denmark's Out of Bounds, aka Labrador), while Belgium gets in on the act with the Dardennes' The Kid with a Bike.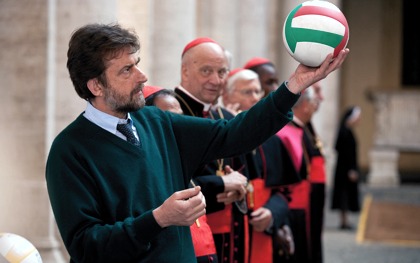 These erotic urges reach across not only geographies but also religions. In Nanni Moretti's Habemus Papam, Michel Piccoli's Holy Father seems somewhat devoted to the memory of his mother (or so his shrink suggests), while Joseph Cedar's Footnote focuses on the hardcore rivalry between a father and son who are both professors of Talmudic literature.
Most recently, there's been Terrence Malick's The Tree of Life, much of which deals with the near-murderous hatred felt for his father by a Texan teenager of the 50s; and even though the film displays an unprecedented Christian bent, Malick still finds space for scenes of the boy chasing his young mother with a lizard and watching her adoringly as she gets soaked by a lawn sprinkler. That said, this prayer of a film goes only so far: there's one Father whom Malick doesn't seem remotely interested in killing off…
---
« Terrence Malick: to bury or praise?
Happiness is a cinéma verité classic »
See also
No sex please, we're Italian comedians: Geoffrey Macnab on Nanni Moretti's Quiet Chaos (November 2008)
Weight of water: Jonathan Romney on the Dardennes brothers' painstaking realism (April 2006)
Dog Days reviewed by Richard Falcon (September 2002)
Sisters, sex and sitcom: Ginette Vincendeau on Catherine Breillat's À ma soeur! (December 2001)
Ratcatcher reviewed by Charlotte O'Sullivan (November 1999)
Bayonets in paradise: Colin MacCabe on The Thin Red Line (February 1999)