Political animals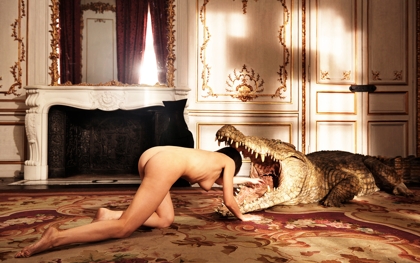 Geoff Andrew, 19 May
There's been sex, there's been religion, so perhaps it was inevitable that there'd eventually be politics in Cannes. Of course, one can argue that every film is political, but politics as thematic content had kept a low profile at the start of the festival.
But in the last few days things have picked up on that front, at least in terms of homegrown French cinema: Xavier Durringer's La Conquête (The Conquest) is a film about the rise of Sarkozy, while Alain Cavalier's Pater (Father) has the diarist-director and French star Vincent Lindon indulging in some informal improvisations with the former in the role of the French president and the latter as a politician he's considering taking on as his new prime minister. And then there's Pierre Schoeller's L'Exercice de l'état (The Minister, pictured above), a tale of idealism and compromise in which the great Olivier Gourmet plays a French Minister of Transport fighting a plan to privatise the rail stations.
Of course, all these films were somewhat overshadowed by a certain Danish auteur's characteristically provocative comments about Hitler and Nazism which, notwithstanding a prompt apology, resulted in the Festival's board declaring him persona non grata.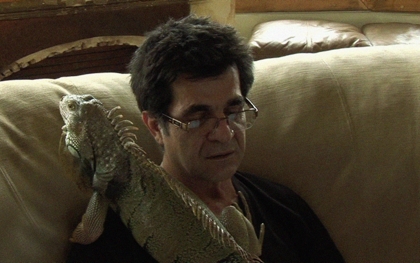 Unfortunately such controversy also distracted attention away from one of the most unexpected films to make it to the Croisette: This Is Not a Film (In Film Nist), co-directed by Mojtaba Mirtahmasb and Jafar Panahi (pictured, above right), who has famously been sentenced by the Iranian judiciary to six years imprisonment and a 20-year ban on making movies. Essentially, it depicts a day in Panahi's life at home; but the closing credits are testament to the very real courage involved in making the film and in having it screened at the world's foremost international festival. Described as "An effort by" its two creators, it is dedicated to Iranian filmmakers and offers thanks to a number of people who supported and helped in the making of the film, all of whom are represented by "…… ……"
Now that's what I call a provocation.
---
« The Tree of Life: three anecdotes
See also
The green badge of courage: Gabe Klinger talks to filmmaker Rafi Pitts about the imprisonment of Jafar Panahi and Mohammad Rasoulof and his open letter to Iran's President Ahmadinejad Badlands (March 2011)
Offside reviewed by Julian Graffy (June 2006)
Crimson Gold reviewed by Julian Graffy (November 2003)
The Circle reviewed by Julian Graffy (October 2001)