The moon in May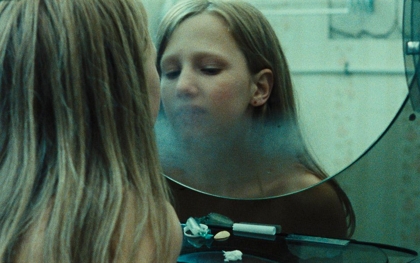 Agnieszka Gratza, 20 May
Heavenly bodies of one kind or another loomed large in this year's main competition, most obviously in Lars von Trier's Melancholia and Terrence Malick's The Tree of Life but also in Naomi Kawase's Hanezu (Japan), which features several close-ups of a misty moon threatening in its sheer bulk. Whether or not the prevalence of this ponderous motif reflects the current economic doom and gloom is open to debate. On a brighter note, George Méliès's delightful 16-minute-long Le Voyage sur la lune (A Trip to the Moon) of 1902, superbly restored, was among the highlights of the Cannes Classics strand.
Resolutely down-to-earth despite its ethereal title, Alice Rohrwacher's feature debut Corpo celeste (Heavenly Body, Italy/Swiss/France, pictured above), premiered at the Directors' Fornight and awarded Cannes' Città di Roma prize for emerging cinema from Latin countries, offers yet another slant on this notion, this time metaphorical. A coming-of-age story doubling as a spiritual quest, the film is set in Calabria, like last year's festival hit Le quattro volte. Rohrwacher's sensitive portrayal of local realities steers clear of stereotypes and captures something of the region's gritty appeal through the eyes of a 13-year-old girl, Marta.
Rohrwacher elicits yet another captivating performance by a young actor (a signature note of this year's festival) from Yile Vianello, whose blond hair and otherworldly beauty set her apart from her peers. Rohrwacher apparently eventually found the actress she had been looking for in a sealed-off, Shangri-La-like community in central Italy. The title alludes at once to Marta's pale body, on the cusp of womanhood, the body of Christ, and earth itself, viewed from outer space as a heavenly body among many.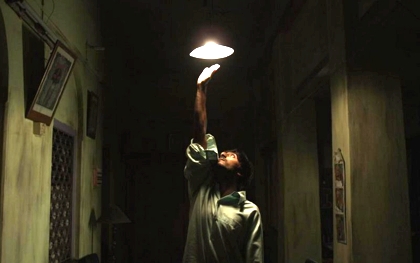 Also included in the Fortnight, Chatrak (Mushrooms, India/France, above) by Vimukthi Jayasundara – the Sri Lankan director whose first feature, The Forsaken Land, won the Caméra d'Or in 2005 – makes for demanding viewing. It takes a while to work out how the different story strands hang together as the film flits back and forth between urban and rural scenes, focusing in turn on the trials of an architect who returns to Calcutta after a prolonged absence and of his wayward brother, turned enfant sauvage after years of living in the forest. Disconcerting though the plot may at least initially be, the film has its wild as well as some comic moments that soon win the viewer over.
---
See also
Moon reviewed by Philip Kemp (August 2010)