The wrong earlobes: The Imposter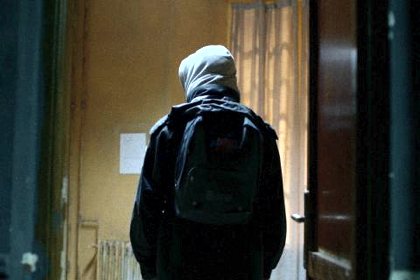 Tom Charity on a smart doc fresh from Toronto's HotDocs and Sundance – and Bernard Rose revisit Tolstoy in Hollywood
---
Web exclusive, 19 May 2012
---
Film of the day
In belated recognition of the rising profile of documentary film on the exhibition circuit, the Cannes market has come up with a freshly-minted 'Doc Corner' this year. You could make the case that a fully-fledged official selection would be in order. In the meantime, though, the likes of IDFA and HotDocs fill that void, and The Imposter arrived in the Marché with a headwind of plaudits from the latter, and Sundance before it.
Produced by John Battsek and directed by Bart Layton, The Imposter adopts many of the strategies pioneered by Errol Morris and mainstreamed by James Marsh to relate the strange tale of Frederic Bourdin, a French runaway who came across a 'missing persons' leaflet in a shelter in Spain and claimed to be Nicholas Barclay, who had disappeared from San Antonio, Texas, at the age of 13, three years before.
To his dismay, Barclay's sister, Carey, immediately flew to Spain to bring him home. Amazingly, she embraced him as her sibling, even though the dark-haired, brown-eyed French youth scarcely resembled the blond, blue-eyed Nicholas pictured on the poster. (Frederic dyed his hair, duplicated Nicholas's tattoos, and hid behind a baseball cap, shades and a scarf.) She also produced family snapshots and helpfully identified the relatives he had forgotten during his traumatic abduction. Within days he was on a plane to Texas with a US passport in his pocket.
Layton has interviewed all the key players here, juxtaposing Bourdin's perspective with those from Nicholas's family, his sister, mother and uncles, as well as government officials and a private eye – Charlie Parker – who started digging into the affair in earnest after getting a good look at Frederic's earlobes. The talking heads are interspersed with dramatic reconstructions and evocative photography of the Texan hinterlands, backed up with choice musical cues (Johnny Cash, David Bowie, Cat Stevens) and even some scratchy home video shot by the Barclays on 'Nicholas's' return.
More than anything it's Layton's storytelling acumen that impresses – the movie unfolds like a psychological thriller, and in the second half effects a chilling twist on its own inherent implausibility, as Frederic begins to wonder if he has fooled these people at all. The mystery deepens in a maze of lies, denials, and unproven speculation, and we are left pondering how much of our identity is up for grabs, constructed through the filter of other people's perceptions, needs and desires.
Before the revolution
A companion piece to his ivansxtc, Bernard Rose's Two Jacks is a minor but piquant addition to the tradition of Hollywood eulogising its monsters sacres. Rose again turns to Tolstoy for inspiration, this time his story Two Hussars. Los Angeles in the pre-social media days of the early 90s proves an amusing analogue to pre-Revolutionary Russia.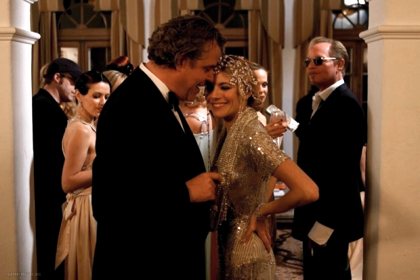 Danny Huston plays Jack Hussar, last of the old-school movie directors, a cigar-chomping legend among those who still care about good movies, even if none of them made a dime. Newly returned from Africa, where his latest project has run out of funds, Jack graciously permits fan/acolyte/would be producer Brad to drive him around LA, clear his debts, and introduce him to his beautiful sister Diana (Sienna Miller). Huston is ideally cast of course, and nails exactly that air of detached, but faintly debauched, authority that artists assume and probably require. His only loyalty is to the money he needs to fulfil his vision – and to whatever beautiful woman crosses his path.
In the neatly turned second half, Danny's son Jack plays Jack's son Jack Hussar Jnr, who again crosses path with Brad and Diana just as he embarks on his own Hollywood odyssey. Like ivansxtc Rose shot this digitally (he's his own cameraman) on the kind of budget Hussar senior would eat for breakfast. It looks pretty crappy, truth to tell, but the writing is crisp and ascorbic, and veteran Richard Portnow is nothing short of satanic as Lorenzo, a studio powerbroker who likes to stake final cut on a hand of Texas Hold 'Em.
---
« Crime and punishment in Kazakhstan
'No' for a lighter, nicer Chile »
See also
A History of Violence reviewed by Richard Falcon (October 2005)
ivansxtc. reviewed by Kim Newman (August 2002)
The Talented Mr. Ripley reviewed by Charlotte O'Sullivan (March 2000)
My bloody valentine: Anthony Minghella and Walter Murch talk to Nick James about The Talented Mr. Ripley (February 2000)