Interlude: Venice film family values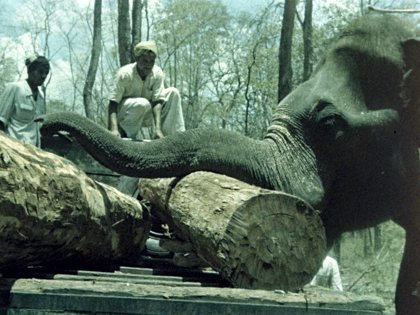 Roberto Rossellini's newly restored 1959 India: Matri Bhumi
Gabe Klinger, 5 September
One of the major virtues of the Venice Film Festival is its ability to accommodate and allow equal weight for a broad panorama of mainstream production, low-budget experiments and archival rarities. Sure, the star vehicle will get the splashier magazine spreads, but here on the Lido one can sense that fest director Marco Müller and his team are working hard to position each individual work as meaningfully within the larger context of the festival as they possibly can.
Müller himself is often present to personally introduce not only competition films but retrospective titles as well, and in his catalogue introduction he even wonders aloud if present-day filmmakers lack the humanity of old masters like Robert Rossellini and Nicholas Ray. How refreshing for a festival director to put forward a real meat and potatoes polemic instead the same sponsor-pleasing bullshit.
When viewed side-by-side (often consecutively in the same sala), the filmmakers included in Venice begin to take on the appearance of an extended family: imposing grandparents (Rossellini and Ray, both represented with new restorations of films from the 50s and 70s, respectively), rigorous fathers and mothers (Roman Polanski, Frederick Wiseman, Philippe Garrel) and disobedient sons and daughters (Yorgos Lanthimos, Michael Glawogger, Mati Diop, Gabriel Abrantes and Daniel Schmidt).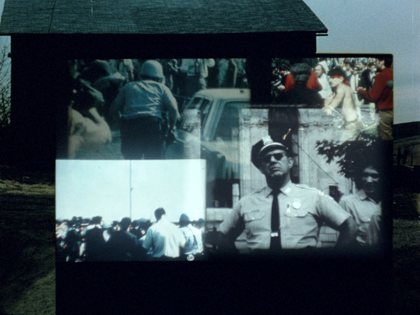 Where Rossellini (India: Matri Bhumi, 1959) and Ray (We Can't Go Home Again, 1971) broke with the conventions of film language and were capable of proposing something radically different with each new film, the next generation (Polanski, Wiseman and Garrel) stuck almost militantly to certain formal trends, each methodically carving out a particular aesthetic which they have only rarely strayed from. Thus it's up to the newcomers to break the mould again (at least if one follows the conventional wisdom that genetic traits skip generations).
Most impressive among the fresh-faced directors in Venice is Yorgos Lanthimos, whose Alpis (Alps) is distinguished not because it consciously sets out to be different, but because its director has a freedom of tools and the complete trust of his collaborators – the outstanding lead performers (Aggeliki Papoulia, Ariane Labed), his producing collaborator Athina Rachel Tsangari (Attenberg) etc. – to be able to generously carve out a vision of a world for audiences (the film is about an odd gang, or "company", according to the press book, who are hired by the families or friends of dead people to stand-in for or act as their deceased relatives).
The main problem for spectators, it seems, is that the world of Alpis is not a happy or resolute one. But that all movies should inspire mirth or lead one down a predetermined path are conventions older than even grumpy, one-eyed Nicholas Ray, who never ceased to take audiences to the very edge of despair. Like Alpis, Ray's We Can't Go Home Again is a similarly splintered, elliptical story of a fucked-up clan that has divided viewers for decades.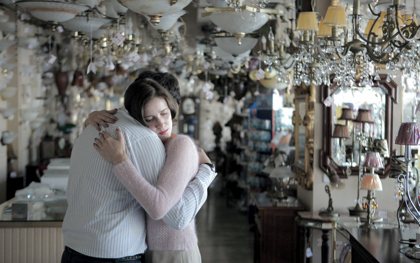 Fortunately the festival road is a long one for these two masterpieces. With Alpis, one hopes that, despite increasing economic woes in Greece, Lanthimos and others will continue to be able to work in their native country. And with the Ray, it would be truly ideal if an industrious DVD/Blu-ray label released the version of We Can't Go Home Again presented in Venice, but also endeavoured to reconstruct, using original source materials, the no-longer extant 1976 version of the film which some scholars maintain is superior.
---
« Day four: Wreckage and survival
See also
You must be joking: Guido Bonsaver on Rossellini's Francis, God's Jester (May 2007)
Confessions of an opium eater: Jonathan Rosenbaum on Philippe Garrel and Les Amants réguliers (August 2006)
The Dreamers reviewed by Ginette Vincendeau (February 2004)
Paris match: Geoffrey Nowell-Smith on Godard, Cahiers du cinèma and the French New Wave (June 2001)