The sun still rises:
CinDi's Asian Competition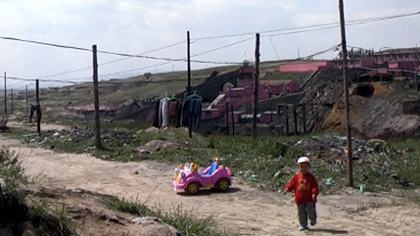 ---
Seoul, Korea
August 2011
Sender: Ian Christie
---
Two scenes linger in my mind.
The hearth of an old man's house in rural northeast China still bears faded portraits of Marx, Engels, Lenin and Stalin; old Tang even vividly remembers playing tricks on the Japanese invaders as a child, before the war and Communist revolution. Having survived Mao's Cultural Revolution, he's far from a cuddly patriarch, still challenging his scattered children, especially his feisty daughter Caifeng Tang, to realise their ambitions in the harsh world of modern China.
The other image was from the same country: a pitifully poor family scratching a dangerous living from illegal mining because they see no other way to earn enough for their children and parents. Don't film us, they say to the filmmaker, show Shanghai instead… The first is from Xu Tong's Shattered, the final part of his remarkable trilogy of documentaries about life in the margins of China; the second from Bai Budan's Miners, an equal brave journey of discovery through this vast network of activity that underpins modern China's showcase economy.
Serving on the jury at this year's Cinema Digital (CinDi) festival in Seoul, I found the 15 films in the centrepiece Asian Competition a constant revelation.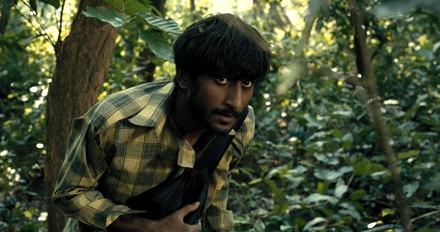 There were indeed many extraordinary images on show (each preceded by the festival's mesmeric curtain-raising trailer, provided by Apichatpong Weerasethakul, a member of last year's jury): from the panoramic expanses of Tibet, where modernity is seen slowly encroaching on the patterns of traditional life in Pema Tseden's Old Dog (Khyi Rgan) and Sonthar Gyal's The Sun-Beaten Path (Dbus Lam Gyi Nyima), to the lush tropical vegetation that forms a backdrop to two films from the Indian subcontinent: Vimukthi Jayasundara's Mushrooms (Chatrak) and Sanjeewa Pushpakumara's Flying Fish (Igillena maluwo).
Both these films, one enigmatic and the other angry, use boldly non-realist strategies to provide insiders' accounts of deeply divided and unequal societies coming to terms with the modern world. Mushrooms, Jayasundara's third feature, which premiered in this year's Cannes Directors' Fortnight (his first, The Forsaken Land (Sulanga Enu Pinisa), won the festival's Camera d'Or in 2005), resorts to outright allegory as a successful architect looks out over the sprawling city he is building while his brother lives a mute, inglorious life in the forest, unable or unwilling to cope with the ambition that drive his brother.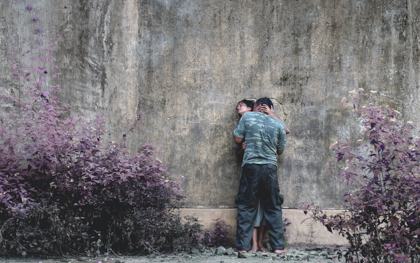 For all its striking imagery, Mushrooms seems too schematic, but Flying Fish offers an extraordinary journey to the heart of Sri Lankan darkness with no less vivid, sensual images. Set during the 25-year civil war that convulsed Sri Lanka, Pushpakumara's remarkable debut draws on his own experience growing up in a remote village, where ordinary lives were degraded by the struggle between Tamil Tigers and government forces (shown as equally brutal). Recurrent close-up images of exotic insects and landscapes of startling beauty intersperse scenes of sexual exploitation, making this a far from comfortable films to watch. But there's no denying its impassioned originality. We gave it the Blue Chameleon jury prize, and there's a chance to see for yourself in the London Film Festival.
By contrast with these ambitious works, and with a hard-hitting if somewhat simplistic Iranian film – Orion, about double standards in sexual morality under the Islamic Republic – there was an understated naturalism in three films from Japan.
A sense of anomie hung over the hot-house emotions of the quartet of young workers in Uchida Nobutero's ultra-low budget's Love Addiction (Fuyu no kemono), and also over the lonely life of a Tokyo schoolboy in Hirohara Satoru's Good Morning to the World! (Sekai Good Morning!), in which the young hero drifts between school and his largely absent mother, seeking some connection with the world, which an encounter with a homeless person seems to promise.
Skilful and engaging as these were, with Love Addiction making excellent use of consumer-level digital imaging in a way that recalled the intensity of early Dogme movies, neither had the resonance of Zhao Ye's Last Chestnuts (Mitsuo no kuri), an intriguing outsider's view of Japan by this gifted young Chinese independent.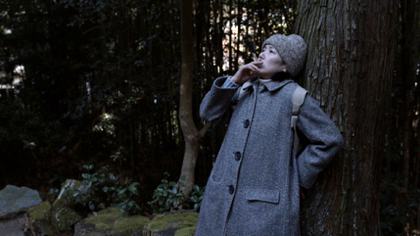 Funded by Japanese director Kawase Naomi's NARAtive project to bring filmmakers to her native town of Nara, Zhao's film could scarcely be simpler: a middle-aged woman arrives on the outskirts of Nara, once feudal Japan's capital, searching for her son with her only clue the images on a digital camera. Nervous and evasive, she resists the efforts of locals to support and help her, including the mother of her son's girlfriend, as if not wishing to succeed in her quest. The camera's store of images will eventually reveal what has motivated her, but this is above all a film about absence, and about how place reflects back emotion – it reminded me, perhaps idiosyncratically, of Peter Handke's writing, and of his 1977 film The Left-Handed Woman (Die linkshändige Frau).
Apart from a disappointing low-key Korean film, Jae-Hoon Jung's ironically titled Hurrah!, the Asian Competition programme set a high standard, with even its weaker films distinguished by strong image-making or a novel viewpoint. The fact that all were either shot or projected in digital – the festival's original premise, to distinguish it from its established Pusan rival – now simply records the fact that cinema has largely become a digital medium.
A programme of films made on cameraphones, CindiSmart, alongside some excellent work by young Korean filmmakers in the Butterfly section, confirmed the sense of optimism in Seoul, and more generally among Asian filmmakers, that film can still explore and excite. A good message to bring back to crisis-racked Europe.
---
'Flying Fish', 'Old Dog' and 'The Sun-Beaten Path' all screen in the World Cinema section of this year's London Film Festival, running 12-27 November 2011. Tony Rayns explores the advent of ethnically Tibetan films in the November 2011 issue of Sight & Sound
See also
The moon in May: Agnieszka Gratza on Mushrooms (and a new film from Kawase Naomi) at Cannes (May 2011)
Digital watch: James Bell on the Jeonju festival's Digital Project (September 2009)
24 City reviewed by Tony Rayns (May 2010)
Wonderful Town reviewed by Tony Rayns (April 2009)
The Cup reviewed by Geoffrey Macnab (December 1999)
One deadly summit: Mark Sinker on the making of Everest (January 1999)