Edinburgh: uphill struggle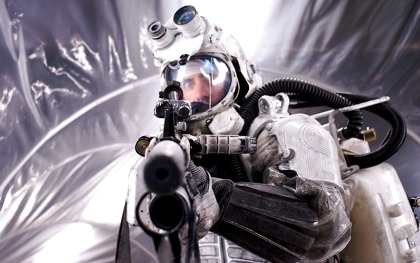 Hate-filled: Xavier Gens's The Divide
---
Edinburgh, UK
June 2011
Sender: James Mottram
---
It's all too sadly appropriate that two of this year's major sponsors of the Edinburgh International Film Festival were EasyJet and Smart Cars. Budget, cut-price, scaled-down, reduced in size – however you term it, the EIFF has dramatically suffered from crippling funding cuts (some £1.9 million) and personnel change. In truth, new artistic director James Mulligan, formerly of filmmaker network Shooting People, has made the best of an almost impossible task handed to him – but the gloom that enveloped a festival now in its 65th year was palpable.
With the delegate centre moving from the plush Point Hotel to the faded grandeur of the Teviot building on Bristo Square, the numbers spoke for themselves. Just 62 UK premieres, compared to 106 last year, simply meant less talent, less press and little buzz. Distributors withheld hot titles, notably Artificial Eye with We Need to Talk About Kevin (despite the presence of festival patron Tilda Swinton in the cast). And those who came found a festival without red-carpet events or even a closing film to speak of, although at the eleventh hour Disney stumped up the 3D premiere of The Lion King for the penultimate day.
Moreover, facing stiff competition from the growing February-set Glasgow Film Festival, there was a real sense that Edinburgh has lost its identity. Little wonder, then, that this end-of-days feeling was reflected in the films. David Mackenzie's ragged Perfect Sense – a "Blindness for dummies" as one colleague dubbed it – saw Eva Green and Ewan McGregor lose their sense of taste (both literally and metaphorically). Faring little better was Xavier Gens's nihilistic The Divide, a hate-filled chamber piece set in the aftermath of a nuclear attack that prompted numerous walkouts in the screening I attended. Only Nicolás Goldbart's debut Phase 7, an Argentine tale about a quarantined apartment block that owes a huge debt to John Carpenter, had any fun with the impending apocalypse.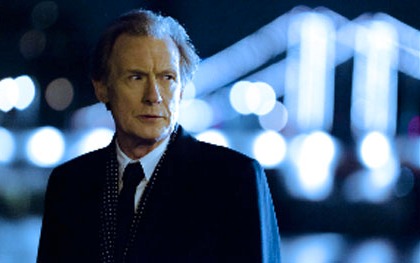 Among the critics who did make it to Edinburgh, however, there was a feeling that the films on offer were up to scratch. David Hare's finely crafted political thriller Page Eight may be scheduled for a BBC transmission in August, but this story of senior MI5 official (Bill Nighy) who finds himself entangled in a web of lies and cover-ups more than merited a big-screen showing. Also receiving a world premiere was Albatross, Niall MacCormick's lightweight but enjoyable crowd-pleaser about a bullish would-be writer (Jessica Brown Findlay) and her friendship with the naïve daughter (Felicity Jones) of two guest-house owners. And I had a soft spot for Tomboy, Céline Sciamma's follow-up to 2007's Water Lilies, about a French girl who fools her new friends into thinking she's a boy.
With the recent move of the Sheffield International Documentary Festival to early June from its previous November berth, the EIFF also took the wise decision to offer several joint UK premieres. This allowed a screening of James Marsh's Project Nim, a heartbreaking tale of chimp experimentation that was also part of the 'Reel Science' segment. In one of the best strands of the festival, guest speakers were invited to lead discussions following screenings of films both old and new; most illuminating was Edinburgh University's professor of human cognitive neuroscience, Sergio Della Sala, who sharply deconstructed Christopher Nolan's Memento in relation to the use of memory.
What didn't work, however, was the idea of guest curators, under the umbrella 'All That Heaven Allows'. Filmmakers including Sophie Fiennes and Jim Jarmusch were invited to programme films, but most of them didn't actually attend the festival; it's mystifying quite why anyone would think Gus Van Sant programming Derek Jarman's Blue and The Last of England would be of interest without him actually being here to explain his choices. Symptomatic of the patchwork nature of the festival – much of it felt as if it had been thrown together at the last minute – it simply suggests that a radical rethink is required for 2012. Otherwise this often vibrant event in the film calendar is in danger of stalling for good.
See also
Vérité visions: Nick Bradshaw on the newly sun-blessed Sheffield Doc/Fest (June 2011)
The kids are too much: Hannah McGill on a surfeit of teen tales, and prizes for James Marsh, Asif Kapadia and Paddy Considine, at this year's Sundance festival (January 2011)
Edinburgh cringe: Jonathan Romney on Annie Griffin's Festival, set during Edinburgh's Fringe (August 2005)
Written on the body: Ryan Gilbey on David Mackenzie's Young Adam (September 2003)
Day in the life: Sheila Johnston on the David Hare-scripted The Hours (February 2003)