Beyond extreme?
The London Korean Film Festival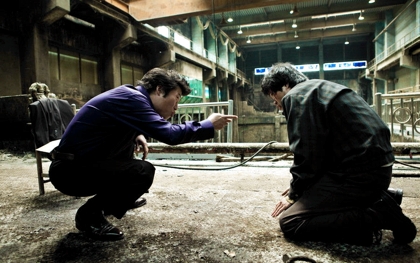 Anton Bitel finds genres straight and tangled in this year's London showcase of new Korean cinema
---
London, UK
November 2011
---
While the late Tartan Films' successful 'Asia Extreme' sub-label gave many Western viewers in the Noughties their first – perhaps only – taste of the Korean New Wave, it also created an impression of the national cinema that was doubly narrow. Focusing on the outer limits of the thriller and horror genres, Tartan's marketing tended to belie the considerable thematic and generic versatility of the directors on its slate (the likes of Kim Ki-duk, Park Chan-wook and Kim Ji-woon), while excluding entirely the romances and comedies that dominate the Korean box office, not to mention festival-circuit favourites like Lee Chang-dong, with his quieter brand of edge.
The sixth London Korean Film Festival went some way towards redressing this imbalance, showing off the generic variety to be found between – and sometimes within – different titles, while juxtaposing the unabashedly mainstream (Oh Seong-yun's children's animation Leafie, a Hen into the Wild, included in a new comedy strand) with the uncompromisingly extreme (eg Na Hong-jin's furious diptych The Chaser and The Yellow Sea). The festival certainly pitched its tent in the former camp, opening with Kim Han-min's crowd-pleasing blockbuster War of the Arrow, a romantic period epic and chase movie merging seventeenth-century history and sentimental nationalism with elements from the Robin Hood legend and even Butch Cassidy and The Sundance Kid.
At the other end was Ryoo Seung-wan's festival closer The Unjust, a violent, downbeat morality drama spanning the worlds of Korea's constabulary and judiciary. A comprehensive Ryoo retrospective work showed a director who has come full circle from the cycles of violence in his feature debut Die Bad (2000) to his latest's cycles of corruption, having honed his talents along the way across genres from noir (No Blood No Tears) to superhero flick (Arahan), boxing picture (Crying Fist), period comedy adventure (Dachimawa Lee) and Tarantino-esque action (City of Violence).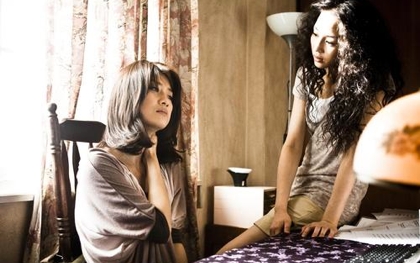 Generic breadth could also be seen in the festival strand devoted to Korea's North/South divide, approached by three films in strikingly different ways. Most conventional was Jang Hoon's The Front Line, an assured and affecting film on the futility of war – specifically the bloody final phase of the Korean War in 1953 – which freely raids Apocalypse Now, Full Metal Jacket, Saving Private Ryan, Hamburger Hill and Joyeux Noel for its brutally humanist tropes.
Utterly different in tone and style was the last film in Jeon Kyu-hwan's 'Town' trilogy, Dance Town, in which the isolation and loneliness of a middle-aged North Korean woman (Ra Mi-ran) who has fled south to Seoul is compared and contrasted with the urban alienation of the locals around her (including a schoolgirl who, in the film's haunting final image, disappears into her urban environment). Shot in flourish-free handheld, Jeon's social drama uses recurring motifs and occasional breaches of chronology to build to a calmly devastating climax while suggesting that Koreans are both divided and united along lines that are not merely ideological.
Juhn Jai-hong's Poongsan comes from yet another angle, as its protagonist (Yoon Kye-sang), one of screenwriter Kim Ki-duk's trademark mute cyphers, leaps borders and traffics ordinary people's intimate messages and gifts – but when this mysterious hero is asked to smuggle in the lover (Kim Gyu-ri) of an important defector from the North, he gets caught in a no-man's-land between uncompromising and hypocritical ideologues from either side of the divide. Poongsan is all at once an engaging thriller, a subdued romance and a bleak allegory of humanity squeezed by the Koreas' entrenched political positions.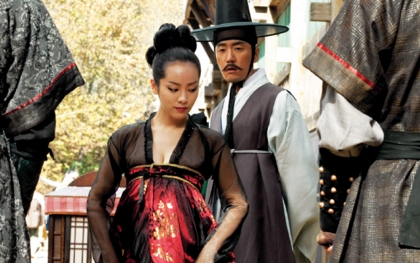 Detective K: Secret of Virtuous Woman
Two other films stood out at this year's festival. In the strand devoted to popular comedy, Kim Sok-yun's Detective K: Secret of Virtuous Woman is a delirious riot of odd-couple humour, political conspiracy, monster mayhem, over-the-top action and eighteenth-century detective work (complete with semi-anachronistic appearances of porn magazines, flashlights and even a Rubik's cube).
And from the 'Mise-en-scene' showcase of Korean shorts came Golden Bear winner Night Fishing (Paranmanjang), which begins as a rustic music video, shifts to the fishing scenario of its title, and then, as our intrepid angler (Oh Kwang-rok) hauls in a peculiar woman from the lake, inverts itself unexpectedly into a ritualised ghost story.
It's strangely fitting that this disorienting, dream-like film was shot entirely on an iPhone and funded by Korea's telephone provider KT – for while it is utterly uninterested in satellite links, Bluetooth or Wi-Fi, it is precisely concerned with mediated long-distance communication. Night Fishing is directed by Asia Extreme stalwart Park Chan-wook in collaboration with his brother Chan-kyong – but apart from the sight of a fishhook through a woman's lip (reminiscent of Kim Ki-duk's The Isle), the only extremes to be found in it are of a metaphysical nature, as the living and the dead face each other across the divide.
See also
Poetry reviewed by Trevor Johnston (August 2011)
Breathless reviewed by Tony Rayns (March 2010)
Digital watch: James Bell discovers the hidden treasures of the Jeonju festival's Digital Project (August 2009)
East meets western: Kim Jee-woon talks to James Bell about his sci-fi western The Good, The Bad, The Weird (February 2009)
Duelist reviewed by Tony Rayns (April 2007)
Vengeance is theirs: Grady Hendrix on Korean cinema beyond violence and fishhooks (February 2006)
Memories of Murder reviewed by David Jays (August 2004)
Spring, Summer, Autumn, Winter and… Spring reviewed by David Jays (June 2004)
Sympathy for Mr. Vengeance reviewed by Ryan Gilbey (July 2003)
Chihwaseon Drunk on Women and Poetry reviewed by Geoffrey Macnab (June 2003)
The Isle reviewed by Richard Falcon (August 2001)
Lies reviewed by Tony Rayns (March 2000)