Sundance week one: 'lo-fi', low-key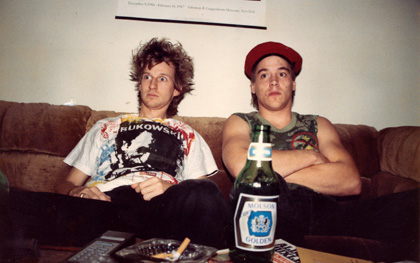 Matthew Bate's Shut Up, Little Man: An Audio Misadventure
---
Park City, Utah, USA
January 2011
Sender: Hannah McGill
---
Every January, the mountains of Utah resound with impassioned opinions regarding just how close the Sundance Film Festival is skiing to its 'independent roots'.
Or do they? In truth, it's primarily the festival organisers who get annually agitated on this point; public and industry attenders generally seem happy enough to consume a range of films that span the spectrum from indie-inflected studio output to actual independently produced material, without getting too hung up on the authenticity of the whole operation. (Sponsor logos certainly abound; but whence the film festival that can survive this economic day and age without accepting the support of commercial interests?) Still, the message from Sundance high command this year is that the festival is shunning corporate gloss and emphasising the lo-fi, filmmaker-centric values for which it prefers to be celebrated.
Whether this has altered much in terms of the programming is something of a moot point: the usual blend of sensitive coming-of-age tales, ensemble dysfunctional-family dramas and up-to-the-minute documentaries is in evidence, and studio chequebooks have been dusted off for titles such as Jesse Peretz's amiable My Idiot Brother (The Weinstein Company) and Drake Doremus' teen love story Like Crazy (Paramount). Smaller distributor interests have dolefully noted that the bigger players are shelling out for modest indie titles to plug gaps left by their own less active production schedules.
Meanwhile, Kevin Smith – whose wilfully controversial horror comedy Red State was not screened to press and industry, but attracted a doubtless welcome protest by Utah worthies at its public screening – opted to call the whole system into question by purchasing his own film from his producer for $20, with the intention of self-distributing it via a tour of US cities.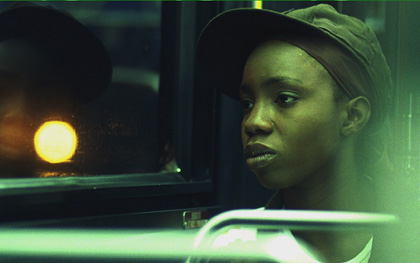 Elsewhere in a relatively low-key programme, films that have grabbed attention include:
Sean Durkin's divisive Martha Marcy May Marlene – the tale of a young girl escaping a Manson-esque rural cult which, whilst overly dry and abstruse in its storytelling, certainly launches a viable new star in the comely form of Elizabeth Olsen (sister of Mary-Kate and Ashley).
John Michael McDonagh's Irish crime romp The Guard offers a delightfully witty script, pleasing subversion of thriller conventions and a killer performance by lead Brendan Gleeson.
Paddy Considine's hotly anticipated domestic violence drama Tyrannosaur is a bleak watch, but its stripped-back storytelling impresses, as does an amazing, against-type turn by familiar British TV face Olivia Colman.
Dee Rees' story of the pained coming-out of a black teen lesbian, Pariah, looks sure to gain some award recognition for its fine performances and solid political stance.
On the doc side, Matthew Bate's Shut Up, Little Man: An Audio Misadventure provides an analysis of an underground cult phenomenon that morphs subtly into an examination of the morality of finding entertainment in others' misfortune.
Two inspiring octogenarians, Harry Belafonte and Roger Corman, receive intelligent portraits in Sing Your Song and Corman's World: Exploits of a Hollywood Rebel.
And Beats, Rhymes and Life, skilfully directed by the actor Michael Rapaport, draws a surprising amount of social comment and emotion out of a career chronicle of the US rap troupe A Tribe Called Quest.
Here's to more snap in the second half of the programme, which I'll be writing about after Saturday night's awards ceremony…
See also
Walking on air: Mark Cousins goes giddy for old films by Stanton Kaye and Mario Camerini, the latest from Harutyun Khachatryan, and Claudia Cardinale at the Telluride Film Festival (September 2010)
The Kids Are All Right reviewed by Sophie Mayer (November 2010)
Frozen River reviewed by Ryan Gilbey (August 2009)
Boys' own stories: Henry K. Miller plots the progress of the Indiewood-Frat Pack generation of gifted comedians and wry auteurs (March 2008)
Degraded dupes: Amy Taubin says The Good German pushes Steven Soderbergh mix of styles to breaking point (March 2007)
Mr Pink, Mr Indie, Mr Shhh: Philip Kemp on Steve Buscemi (August 2001)
Dogma reviewed by Kevin Maher (January 2000)
The Blair Witch Project reviewed by Charles Taylor (November 1999)