Dev Anand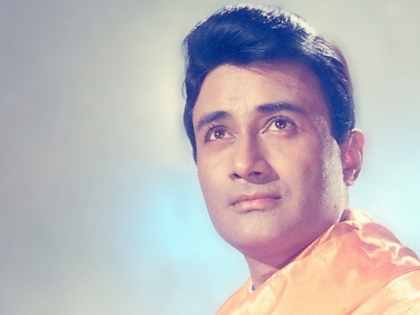 Bollywood superstar who also found success as a producer-writer-director
26 September 1923–3 December 2011
---
Dharamdev Pishorimal Anand, popularly known as Dev Anand, was one of the icons of Indian cinema. Along with compatriots Raj Kapoor and Dilip Kumar, Anand formed a triumvirate of superstars who ruled the Hindi-language cinema of the 1950s and 1960s, a period often referred to as the industry's Golden Age.
Anand was born and raised in Punjab, British India. After obtaining a degree in English literature he moved to Mumbai (then Bombay) to join his older brother Chetan, a luminary of the leftist Indian People's Theatre Association. To make ends meet, Anand worked in the British military censor's office during World War II. A break as leading man came in 1946 with PL Santoshi's paean to religious harmony Hum Ek Hain. 1947, the year of India's independence, saw Anand star in Mohan and Aage Badho, but the films did not set the box office alight.
The success of Ziddi (1948) catapulted him into the big time. Anand's contemporary Raj Kapoor had established his production house R.K. Films in 1948, and the following year Dev and Chetan set up their banner Navketan Films. Chetan was an established filmmaker by then with his Neecha Nagar (1946) winning the Grand Prix at Cannes.
In the 1950s Anand starred in several Bombay noir films, led by Baazi (1951), directed by Guru Dutt, another Indian cinema icon who had debuted as an actor alongside Anand in Hum Ek Hain. The female lead was the debutant Kalpana Kartik, whom Anand married in 1954. Kartik retired from acting after the release of Nau Do Gyarah (1957), which marked the debut of Anand's brother Vijay as director.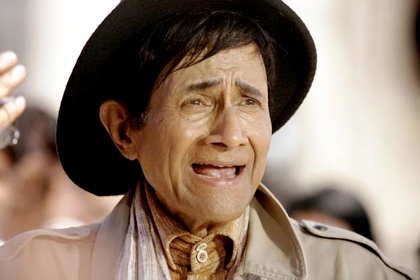 Anand proceeded to act in films across a variety of genres, most of which were big box-office successes, thus sealing his position as one of Hindi cinema's most popular heroes. His association with Vijay in the 60s and 70s yielded some of his most memorable films. These include Guide (1965) – an adaptation of RK Narayan's acclaimed novel – Jewel Thief (1967) and Johnny Mera Naam (1970). The latter year also saw Anand make his directorial debut with Prem Pujari – a spy thriller that won critical but no box office success – and act for the Filipino cinema great Lamberto V. Aveliana in The Evil Within.
Hare Raama Hare Krishna (1971) was one of Anand's biggest successes as an actor and a director. In this tale of a brother trying to save his sister from the throes of Nepal's then-vibrant drug culture, Anand captured perfectly the zeitgeist of the late-60s hippie movement and connected with India's youth audience.
Though he had only a smattering of successes after 1971, Anand continued acting and directing until his death in London in 2011, remarkably playing the leading man in all his films rather than retiring into elder-statesmen roles like his contemporaries (the term 'evergreen' was often applied). His last few films were at best mediocre, being lampooned by critics and shunned by audiences.
However, thanks to his excellent choice of subjects in his films up till the 1970s and his keen ear for music, usually composed by the gifted composer Sachin Dev Burman and later the latter's son Rahul, Anand remains a fondly remembered and towering cultural figure in India. In all, he acted in 115 films, and in 2002 was accorded the Dadasaheb Phalke Award, India's highest film honour named after the director of the country's first feature Raja Harishchandra (1913).
His wife and son Suniel and daughter Devina survive him. The filmmaker Shekhar Kapur (Elizabeth) is his nephew.
Naman Ramachandran
See also
Bollywood ending: j. Geetha on Bollywood and the Hindi diaspora (June 2003)
Mughal-E-Azam reviewed by Naman Ramachandran (December 2002)