2010: The year in review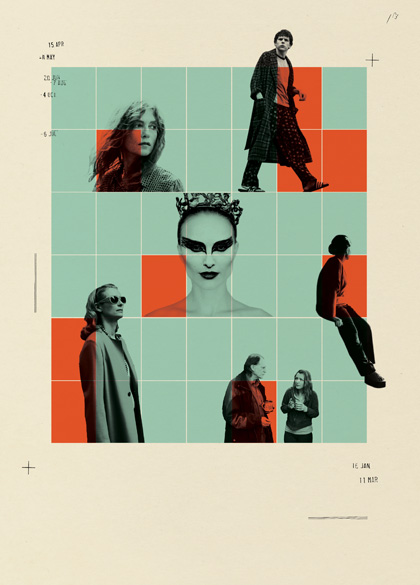 ---
---
Introduction
David Fincher and Apichatpong Weerasethakul vying for the top spot in the S&S annual poll proves at least that auteur cinema is alive and well across the globe, says Nick James
What the most important films of the last year were depends on what you want from cinema in a time of austerity. That's the conclusion we've drawn after canvassing 85 of our contributors for the top five new films they saw in the course of 2010, and their other highlights of the year. Some will argue that the phenomenal success of James Cameron's Avatar (released worldwide in December 2009) shows that a big spectacle can be an effective antidote to hard times. Some will even reduce Kathryn Bigelow's 2010 Best Picture Oscar win for The Hurt Locker (released earlier in 2009) to a mere snub to Avatar. But in this magazine, Avatar doesn't feature in anyone's list (our critics' antipathy towards CGI spectacles is just as pointed in regard to that other huge box-office phenomenon, Christopher Nolan's Inception, which gained just one vote). The Hurt Locker, by contrast, came joint second last year. The sort of cinema the wider public flocks to see, then, bears little relationship to what our 85 contributors want to celebrate.
But that doesn't mean that our writers are hit-phobic. This year's winning film is David Fincher's The Social Network, the topical drama about the founder of Facebook that's achieved a rare kind of all-round success (at the time of writing it's taken £9 million in the UK alone). No fewer than 22 of our writers listed it; aside from Aaron Sorkin's dialogue fireworks, I would say that its appeal is down to the narrative's gripping relationship to something we all worry about: what online networking is doing to our sense of identity.
Fincher's film also answers the complaint made in these pages about US cinema in comparison with last year's winner A Prophet (so strong that it's again in our top ten, having been released in 2010 in the UK and many other territories). It's good that an American film has won so much across-the-board support, given that last year Jonathan Romney was moved to remark: "It seems to have become an article of faith that there's no longer much point looking for revelations in US cinema."
No one should conclude from The Social Network's success, however, that our constituency has become more sheeplike. Almost 200 titles were selected in the various top fives; our prime representative of a world of cinema that's completely different from Hollywood is Apichatpong Weerasethakul's Uncle Boonmee Who Can Recall His Past Live, which received 19 votes to gain second place – one of three films from outside Europe and the US to make it into our top ten (actually a top 12, owing to a five-way tie for eighth place). The others are Nostalgia for the Light (one of two rare documentary choices) and Poetry – and this despite the increasing difficulty in distributing such films.
For those interested in British cinema, the event of the year had to be the new government's shock decision to abolish the UK Film Council. The UKFC's shabby treatment of the BFI made it hard for us to grieve, but latterly their shifts in policy had been heading in the right direction. The presence in our top ten of both Mike Leigh's Another Year and newcomer Clio Barnard's The Arbor is testament to a British film sector that, this year at least, has been a little more daring.
Olivier Assayas's Carlos, at number four, demonstrates that filmmakers haven't lost their fascination with terrorism as a subject for thrillers. Originally made for television, it's also likely to prove a harbinger of many more film-auteur-led TV dramas in the future, the most obvious being Todd Haynes's forthcoming Mildred Pierce. Haynes's move to TV is an indication of the parlous state of affairs in US indie cinema, which makes Debra Granik's Winter's Bone a triumph against the grain. The same can be said, for different reasons, about Luca Guadagnino's I Am Love (equal sixth), which revives the promise of a vanished kind of romantic European cinema of ravishing opulence.
Jean-Luc Godard's command over us is probably eternal, even if his former confrères in the nouvelle vague have begun to leave us – among the most poignant losses of the year were Eric Rohmer and Claude Chabrol. Godard's Film socialisme may be hard to grapple with, but it would be equally hard for such a veteran to find a more colourful, inventive and demonstrative way of shoving out his hand and saying: "No comment."
The log-jam of titles at number eight is followed – off the bottom of the top 12 – by another log-jam tied at number 13* (Aurora, Enter the Void, The Illusionist, Meek's Cutoff, Toy Story 3), although two of those titles have yet to be released in the UK, and are sure to feature more strongly next year. But what this further suggests is that 2010 was not a great year for cinema of the kind that makes a big cultural impact – or, like Avatar, assumes it does. It was rather more like the steady rise of an allotment cinema of smaller successes (allotment as in a patch of ground on which you can grow flowers, fruit and vegetables).
If there is any important movement in cinema right now, it must be this diffusion of separate entities – the products, if you like, of a ragbag union of loners. It's a long way, for instance, from The Social Network to The Autobiography of Nicolae Ceausescu. But isn't that just another way of saying that auteur cinema is alive and well all over the globe?
The top 12 films of the year
1
The Social Network
David Fincher, USA
"Like Fincher's most exacting film Zodiac, this is a forensic study of an enigmatic outcast remaking the world according to his own desires and specifications – and of the people left behind him to clear up or make sense of the mess."
— Ryan Gilbey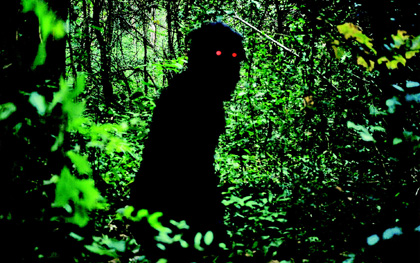 2
Uncle Boonmee Who Can Recall His Past Lives (Lung Boonmee raluek chat)
Apichatpong Weerasethakul, Thailand / UK / France / Germany / Spain / Netherlands / USA
"Weerasethakul's breakthrough smash has the uncommon virtue of trusting its audience to furnish its own commentary and explanations – a virtue made possible by its magical realism."
— Jonathan Rosenbaum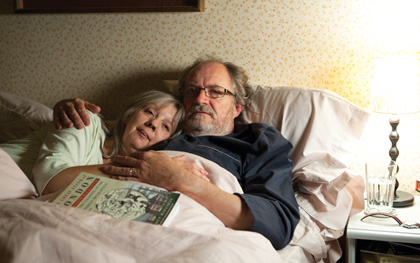 3
Another Year
Mike Leigh, UK
"The latest of Leigh's studies of happiness and the lack of it. Generous yet not indulgent to its characters, it's a film during which one can find oneself changing one's mind about which characters are most to be pitied and most to be admired."
— Edward Buscombe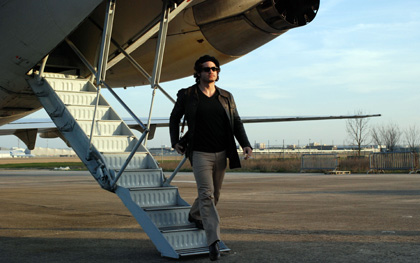 4
Carlos
Olivier Assayas, France / Germany / Belgium
"Assayas skipped the psychology of terrorism in favour of depicting the Marxist assassin-hijacker as the star of his own 21-year action movie – a man whose need for sex and liposuction confounds the notion of revolutionary asceticism."
— Graham Fuller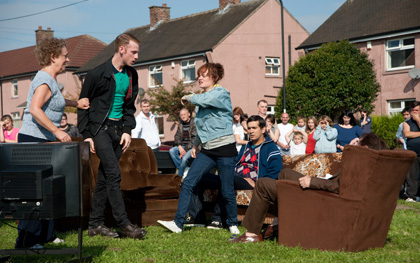 5
The Arbor
Clio Barnard, UK
"A brilliantly inventive escape from the dead end of British social realism, Barnard's film tells the tragic story of Northern playwright Andrea Dunbar and her children. Fortuitously, alas, it has also turned out to be the first real British film of the Cameron era."
— Jonathan Romney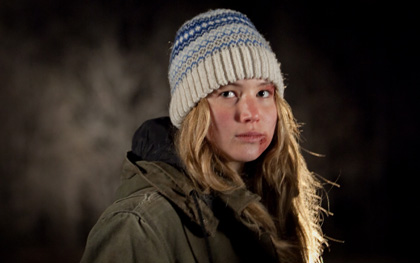 =6
Winter's Bone
Debra Granik, USA
"Not least because of Jennifer Lawrence's riveting lead performance, this was one of the best quest movies I've seen in years, its dark fairytale tests all the more compelling because they are faced by a 17-year-old girl in a dirtily real Ozark mountains setting."
— Lee Marshall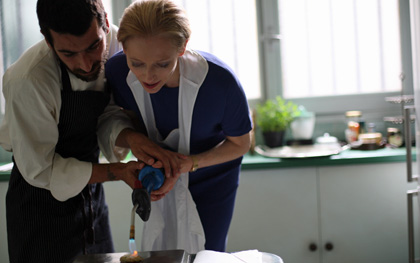 =6
I Am Love (Io sono l'amore)
Luca Guadagnino, Italy
"Guadagnino's Tilda Swinton vehicle is the best portrait of crumbling aristocracy since Luchino Visconti's The Leopard – and also has a delirious homage to D.H. Lawrence as the cherry on the cake."
— Naman Ramachandran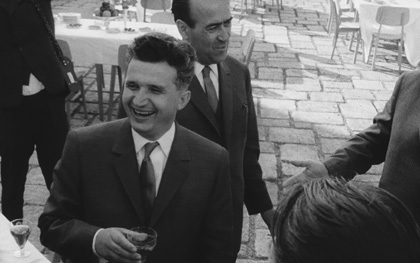 =8
The Autobiography of Nicolae Ceausescu (Autobiografia lui Nicolae Ceausescu)
Andrei Ujica, Romania
"Ujica's reconfiguration of archival propaganda material, quietly needling out its intrinsic irony and the seeds of its own unravelling, is stunningly innovative in the realm of documentary."
— Carmen Gray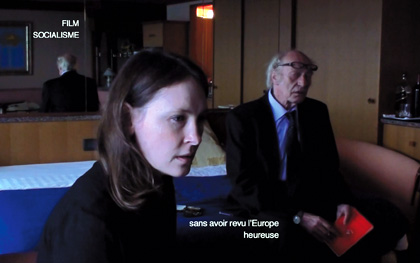 =8
Film socialisme
Jean-Luc Godard, Switzerland / France
"Like many friends, I'm still figuring this one out – and the effort has already been well worth the trouble. Even when Godard's pet notions are unduly solipsistic, the work (and play) with sound and image are too dazzling to ignore."
— Jonathan Rosenbaum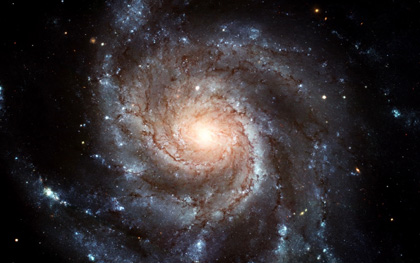 =8
Nostalgia for the Light (Nostalgia de la luz)
Patricio Guzmán, France / Germany / Chile
"In Chile's Atacama desert, astronomers examine the origins of the universe. Close to the observatory, families of the disappeared search for vestiges of their loved ones, victims of Pinochet's regime. An extraordinary film about the unknown and the unknowable."
— Maria Delgado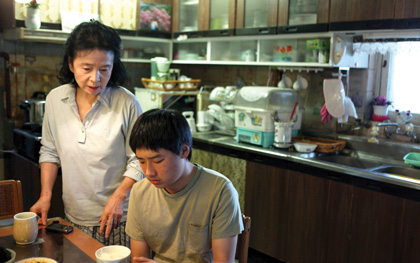 =8
Poetry (Si)
Lee Changdong, South Korea
"The title tells all, evoking both the story (a woman takes to writing verse as her grandson is implicated in a girl's suicide) and tone of Lee's exquisite film. Seamlessly conjoining many themes, it benefits from one of the year's best performances, from Yun Junghee."
— Geoff Andrew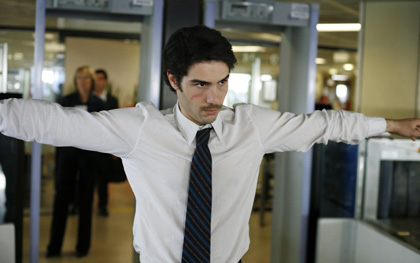 =8
A Prophet (Un Prophète)
Jacques Audiard, France / Italy
"A Prophet has some of the virtues of the prison dramas Hollywood made in its heyday, like Riot in Cell Block 11, but updated to the present where the prison's racial mix generates a particularly pungent aggression and tension. Tahar Rahim is brilliant as the young criminal who, through intelligence and grit, works his way up the criminal pecking order."
— Edward Buscombe
---
* Editor's note: Our complete poll includes one entry which was received too late to be counted for our print edition and therefore the published poll. Had it been included it would have turned the count into a top 13, adding The Illusionist to the throng of films in equal-eighth place, and raising Winter's Bone above I Am Love.
---
See also
Sight & Sound's collected film polls and surveys
The films of 2009 (January 2010)
Uncle Boonmee Who Can Remember His Past Lives: Kieron Corless blogs on the film's Sight & Sound gala screening at the London Film Festival (October 2010)
Five hours of the Jackal: Olivier Assayas talks to David Thompson about his epic terrorist biopic Carlos (November 2010)
Italian cinema: Maestros and mobsters: Nick Hasted on a new generation of Italian filmmakers finding its voice (May 2010)
Nostalgia for the Light reviewed by Nick Bradshaw at Sheffield Doc/Fest (December 2010)
Within a closed world: Jacques Audiard talks to Ginette Vincendeau about his prison drama A Prophet (November 2009)