Lost and found: The Ballad of Tam Lin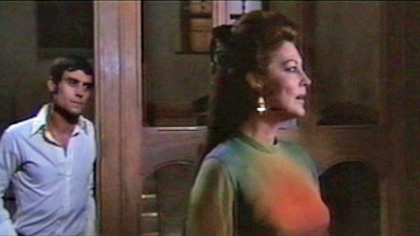 Sam Dunn remembers how his mind was expanded by the daring of Roddy McDowall's little-seen directorial work The Ballad of Tam Lin
Back in the days between the end of university degree courses and the beginning of careers in the real world, my friends and I would gather regularly and enthusiastically to present each other with a selection of ever more obscure British films. Based on a conviction that the best and most adventurous films had already been made, our cinematic exploration was conducted on VHS tapes gathered either from stacks of late-night television recordings or from the furthest reaches of Amazon's product pages.
Often we'd find ourselves watching solid drama or B pictures (think Sidney J. Furie's The Boys or Jim O'Connolly's Smokescreen) and agreeing on their merits – or shortcomings. At other times, we'd take the opportunity to catch up with less well known works from directors whose key films had found critical or fanatical favour (such as Robin Hardy's The Fantasist, 1986, or Jerzy Skolimowski's Moonlighting, 1982), finding much to admire. Every now and again, though, we'd be surprised by the unheralded arrival of an outré offering that would divide opinion and inspire discussions about what film should or shouldn't 'be' or 'do'.
Such lively debates were caused by the likes of James Kelley's and Andrea Bianchi's Night Hair Child (1972) ("You can't show that!"), Lindsey C. Vickers' The Appointment (1981) ("But is it a horror film?") and Alastair Reid's Something to Hide (1972) ("Has he really put the baby in there?"). But it was one film in particular that left us stunned with disbelief, needing to reassess our preconceptions about the 'rules' of cinema.
Made at the close of the 1960s, The Ballad of Tam Lin (aka Tam Lin, Games and Toys or The Devil's Widow) was born of an extraordinary, if unlikely, fusion of talent. The first and only directorial effort from Hollywood's best-loved son, Roddy McDowall, it stars silver-screen goddess Ava Gardner, includes wonderful turns from a couple of British cinema's elder statesmen, Cyril Cusack and Richard Wattis (playing brilliantly against type), and is decorated with a seemingly endless parade of beautiful British 'faces', including Ian McShane, Joanna Lumley, Bruce Robinson, Stephanie Beacham and Madeline Smith. And if all that wasn't enough, the film's based on a folkloric Robert Burns poem and features a heady mix of musical styles, including songs by folk favourites Pentangle and a fabulous score by film composer supremo Stanley Myers.
Like Antonioni's Blowup (1966), Tam Lin offers up a British 60s fantasy seen from the perspective of an outsider. On this occasion, the outsider in question – McDowall – is best known for his appearances in a great many successful and popular films and television shows dating as far back as the 1930s, but is perhaps less well remembered for his excellent performance in George Axelrod's fabulous genre-collapsing satire Lord Love a Duck (1966). And while Lord Love a Duck is something of a red herring in this context, his association with the film is perhaps the only lifeline we have for understanding how an otherwise 'mainstream' figure could ever have come to conceive of a film as audacious and far out as Tam Lin.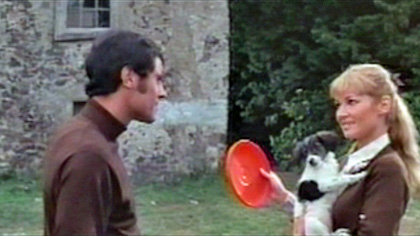 As the film opens in the opulent surroundings of a plush London pad, we find Michaela Cazaret (Gardner) and her young lover Tom Lynn (McShane) relaxing post-coitally in her enormous bed. Soon afterwards, we discover that Michaela's decadent home is populated by a group of attractive youthful hangers-on who delight in playing games and living only for fun. Modishly attired and looking like they've just stepped out of a David Bailey fashion shoot, they make for their groovy cars, ride through the city streets, hit the motorway and cruise to the border country of Scotland. All the while, Pentangle's upbeat 'The Best Part of You' underscores the cool, carefree nature of their collective existence.
After the titles, the tone alters and the sights and sounds of the city are succeeded by a gauze-filtered romanticism. Here, against the backdrop of an impressive manor house, Stephanie Beacham cycles into shot looking the very picture of innocence. Searching for the owner of the manor, to whom she expects to sell a puppy, she wanders into the gardens only to find Tom and the menagerie playing frisbee, drinking expensive champagne and enjoying the freedoms of a life without care. Ultra-slow-motion photography captures every fresh-faced smile, and the gaiety and excess are almost obscenely accompanied by the glittering glissandi of a harp and the mournful wail of a saxophone.
And here's the thing: this really shouldn't work. It's really too much. But, as we friends sat glued to the screen, the hard-won videotape unspooling before our incredulous eyes, we quickly discovered that the frisbee scene was just the tip of iceberg. Soon we were plucked out of a gentle pastoral sequence and plunged headlong into an unlikely photo-roman love scene, drenched in the saccharine sweetness of chocolate-box cliché. Later, after further unpredictable shifts in tone and register, we were thrown into an acid-laced nightmare chase sequence in which McShane is transformed into a giant teddy bear and water turns to fire.
And then the film finished. Silence. Whatever we were expecting, we weren't expecting this. And neither, it seems, were the film's original distributors. The film was shelved, rights changed hands, titles came and went, and Tam Lin found itself being marketed as The Devil's Widow in 1971 by American International Pictures before slipping quietly into obscurity. That my friends and I were able to see it at all is thanks to Martin Scorsese, for it was he who, impressed by the film after watching McDowall's personal print some time in the 1990s, set about locating rights and unearthing film elements in order to restore the picture and bring it back into circulation on VHS in the US – though it has never been available on VHS or DVD in the UK.
Now, a decade or so after that first encounter, Tam Lin remains an incredibly important film for me and I relish the opportunity to revisit it from time to time. More than anything, it inspired a deep admiration for Roddy McDowall, a man who could so easily be remembered for far less extraordinary achievements. Here his vision is bold and unswerving, displaying nothing in the way of fear or timidity as he knowingly upsets convention, defies criticism and rethinks the storyteller's art. Discovering Tam Lin was a revelation, an event that reminded me why I love cinema and the potential of what it can offer.
I live for the day when I might, once again, be introduced to a film that can do what The Ballad of Tam Lin did.
Sam Dunn is head of BFI DVD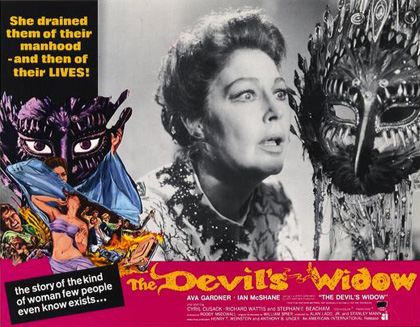 What the papers said
"McDowall builds a broodingly enigmatic sense of menace out of stray allusions and apparitions that hover without ever really being explained or over-exploited: the snatches of [Robert] Burns intimating the presence of diabolic machinations; the girl terrified by her own unspoken Tarot prophecies; the dialogue that rings like blank verse, as though it had been used over and over again. Above all, though, this menace is effective chiefly because it is rhymed with a mounting sense of quiet decorum, as though reality, the world of the ordinary, everyday banality, were suddenly present to Tom for the first time."
— Tom Milne, Monthly Film Bulletin, June 1977
See also
Sam Dunn's DVDs of 2010 (December 2010)
Possession reviewed by Michael Brooke (November 2010)
The Howl reviewed by Tim Lucas (October 2009)
The wild bunch: Mark Cousins introduces our special list of 50 mad, bad and dangerous directors (September 2009)
The She Beast reviewed by Tim Lucas (June 2009)
Ten picks from the grindhouse: Tim Lucas lists his favourite trash titles (June 2007)
The Anniversary reviewed by Tim Lucas (January 2007)