High score draw?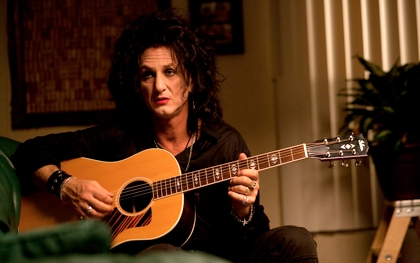 Geoff Andrew, 21 May
Sex 'n' religion 'n' politics… Well, the Cannes competition could have made space for drugs 'n' rock 'n' roll, and almost did so with Paolo Sorrentino's This Must Be the Place (Italy/France/Ireland), except that Sean Penn's ageing rock-star protagonist (pictured above), by the time of the movie's beginning, has long ago given up his career and the habits that went with it for a life of quiet seclusion in Dublin.
So the climax to the contest – one can't really count Radu Mihaileanu's relatively minor The Source (La Source des femmes, France/Morocco/ Belgium/Italy) – came in the form of a search for the Truth: namely, a murder investigation, in Once Upon a Time in Anatolia (Bir Zamanlar Anadolu'da, Turkey/Bosnia-Herzegovina, below). Of course, it being a film by Nuri Bilge Ceylan, the search ends on a note of skeptical uncertainly – wholly fitting for a competition that included an unusually large number of good or very good films, no outright turkeys, and few real surprises.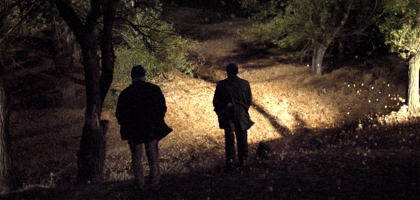 In short, as I write, anything could win – and I've been to Cannes often enough not to venture overly bold predictions; one never knows what the jurors will like, still less how they'll negotiate with one another (wouldn't you love to be able to listen in on Robert De Niro and Mahamet-Saleh Haroun arguing the toss?).
But I can at least proffer my own best-of-the-fest list; they are more or less in order of preference, and the first is the one I'd most like to see win the Palme d'Or:
Once Upon a Time in Anatolia (Ceylan)
Footnote (Joseph Cedar)
The Kid with a Bike (Jean-Pierre and Luc Dardenne)
Le Havre (Aki Kaurismäki)
The Artist (Michel Hazanavicius)
The Skin That I Live In (Pedro Almodóvar)
This Must Be the Place (Sorrentino)
The Tree of Life (Terrence Malick)
---
See also
Prince of darkness: Paolo Sorrentino talks to Guido Bonsaver about Il Divo (April 2009)
The Consequences of Love reviewed by Philip Strick (May 2005)