A history of violence: After Lucia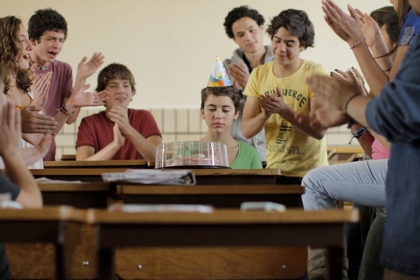 Demetrios Matheou on this year's Un Certain Regard winner, a powerful study of grief and abuse
---
Web exclusive, 28 May 2012
---
Mexican film of the festival
Mexico's Carlos Reygadas may have picked up this year's Best Director prize for his – in my and many people's view – mannered and exasperating head-scratcher Post Tenebras Lux, but it's fair to say a younger compatriot has made a much more significant mark on the festival. Michel Franco's Después de Lucia (After Lucia), which won top prize in the Un Certain Regard sidebar, has the forthright power that we used to associate with Reygadas.
A few months after the death of his wife, Roberto and his teenage daughter Alejandra relocate from Puerto Vallarta, on the Pacific coast, to Mexico City. He's coping less well with his grief than the girl, who gives a masterclass in how to make friends and settle into her new school. But then quite unexpectedly a lapse in judgement turns her into its number-one pariah.
As a film about bullying this is almost impossible to watch – I was literally doubled up in distress, so increasingly extreme are the humiliations and abuses inflicted upon Alejandra. But rather than exploiting his scenario for cheap thrills, writer-director Franco has something serious to say about a phenomenon that's been much in the news in his country; outside the school, Roberto himself proves to be an index of the pervasive casual violence and day-to-day lack of anger management that can only inform the behaviour of impressionable kids.
Most saddening is the lack of conversation between a father and a daughter who clearly love each other. The suggestion is that Alejandra is protecting her grief-stricken father from further distress, a selfless yet foolish gesture that ultimately benefits neither.
Franco has a rigour in the way he goes about his business, a way of developing tension and horror through seemingly banal situations that reminds me of Gerardo Naranjo's work in Miss Bala. This film opens and closes with two sequences involving the bear-like Roberto: in the first he collects the newly-repaired car in which his wife died, driving it for what seems like an eternity while we wait, on edge, programmed for the worst; in the second he's at the wheel of a motorboat at sea, riding towards the camera, threatening to express his parental passions in a way that is at once unthinkable and worryingly thrilling. Each is a piece de resistance from a director who really knows how to hold his nerve.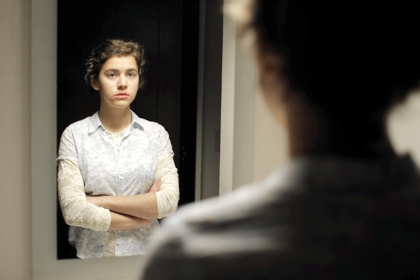 The Un Certain Regard jury was presided over by Tim Roth. It's hardly surprising that the director of The War Zone, itself a harrowing depicting of child abuse (albeit from another quarter), would appreciate Franco's film.
This is the Mexican's second appearance in Cannes; his second film, the kidnap drama Daniel & Ana, screened in the Directors' Fortnight strand in 2009. It's only a matter of time before he's in Competition. In the meantime, hopefully this prize will entice someone to distribute After Lucia in the UK.
---
« Muddy waters run deep: Jeff Nichols' Mud
See also
Tarnished angel: Paul Julian Smith on Miss Bala (November 2011)
Grief encounter: Jonathan Glazer talks to Roger Clarke about Birth (November 2004)
Daddy cool: Larry Clarke talks to James Mottram about Bully (March 2002)
The War Zone reviewed by Xan Brooks (September 1999)
Welcome to my nightmare: Tim Roth talks to Shane Danielsen about The War Zone (August 1999)