It's a wrap: we tally our festival experiences
Best new film discovery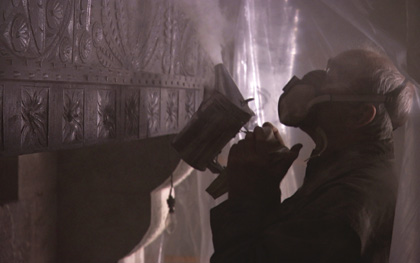 Kieron Corless: Father (Aita), a Spanish film directed and co-scripted by Jose Maria de Orbe. Anything produced by Luis Minarro is always going to be worth watching, but this film had the added bonus of being co-scripted by Daniel Villamediana , director of this year's La Vida Sublime, a humorous, perfectly weighted meditation on history and myth apropos contemporary Spain.
Orbe's film is similarly preoccupied with memory, and the past in the present, here literally expressed and incarnated by an ancient Basque family home with a church and cemetery appended. Orbe's patience and refusal to hurry or draw any obvious conclusions means Father hasn't, unfortunately, a snowball in hell's chance of being distributed in the UK.
James Bell: This would have to be the Romanian director Andrei Ujica's fascinating three-hour long documentary The Autobiography of Nicolae Ceaucescu, which is made up entirely of archive footage, much of which was originally shot with the intention of glorifying the Romanian dictator, but which seen now exerts an appalling, gripping fascination. The best documentary I saw all year.
Nick James: Raul Ruiz is, of course, nobody's 'discovery' but his superb four-and-a-half-hour film of Camilo Castelo Branco's novel The Mysteries of Lisbon makes me realise I am addicted to a certain kind of Portuguese cinema that Branco's fiction has often nourished (he's a favourite novelist of Manoel De Oliveira's too).
Nick Bradshaw: Lewis Klahr's cut-out collage films, which I've been meaning to catch up with for a long time. I saw his Tate retrospective of Engram Sepals (Melodramas 1994-2000), which he dubs "a trajectory of American intoxication". The films ranged from the melodramatic meta-noir of Altair (1994) (per Klahr's notes: "I feel it is important to add that what interested me in making this film was very little of what is described above, but instead a fascination with the colour blue and some intangible association it has for me with the late 1940s") to a fantasy disquisition on the hidden sexuality of Superman's pal Jimmy Olsen (Pony Glass, 1997) via a beautiful cut-up of Klahr's home-movie footage of his brother's "glorious hippie wedding" (Govinda, 1999).
Klahr observed the films' disquisitions on an American mythology of forming identities around excess – romantic love, even substance-taking – and worried about where that pioneer spirit was now heading.
Isabel Stevens: Uncle Boonmee Who Can Recall His Past Lives.
Favourite film moment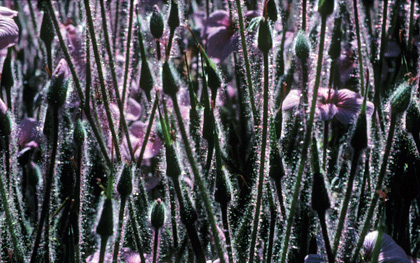 James Bell: In a film full of thrilling, rub-your-eyes-in-disbelief moments, the scene in Apichatpong Weerasethakul's Uncle Boonmee Who Can Remember His Past Lives where a princess copulates with a catfish has to be the most memorable.
Nick James: In Joanna Hogg's Archipelago, when the hired cook is putting away her knives after a testing week with her upper middle-class employers in a Scilly Isles holiday house. You just know what she'd really like to be doing with those knives.
Nick Bradshaw: Several moments of transcendent cinematic beauty in Nathaniel Dorsky's three reverential films at this year's festival, not least in Compline, his farewell to Kodachrome, "a noble emulsion… I have used since I was 10 years old."
Kieron Corless: The restoration of Manoel de Oliveira's Rite of Spring (1963) was something to behold – the deep blue of those spring skies alone were worth the trip. Shot entirely outdoors, Rite of Spring depicts an annual passion play put on by the inhabitants of a Portuguese village. Geoff Andrew's introduction linked the film to Kiarostami and Pasolini, and I also found myself thinking of more recent films like Miguel Gomes' Our Beloved Month of August and Albert Serra's Birdsong.
It was intriguing to see the names of Paolo Rocha and Antonio Reis on the credits, both of whom went on to become influential directors in their own right. Working with non-professionals was an important aspect of Reis' films, in turn a huge influence on Pedro Costa – clearly there's a strong lineage of mixing documentary and fiction, and working with real people in their own environments, in Portuguese cinema.
Surprisingly, this film provoked more heated discussion afterwards than any other I attended at this year's LFF. One companion found the film – and in particular the ending – pompous and didactic, and felt the non-professional villagers were patronised. I didn't agree, but still it goes to show how fine the margins can be in - for want of a better word - ethnographic cinema.
Isabel Stevens: A century on, witnessing the tragic end to Scott's Antarctic mission in the final scenes of The Great White Silence (1924). You would have heard a pin drop in the cinema during the haunting a cappella accompaniment of Abide with Me.
Favourite off-screen moment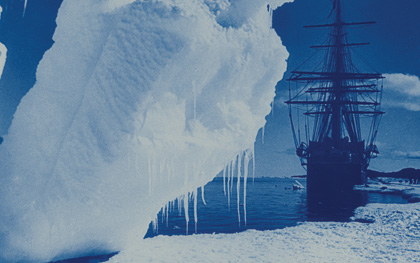 James Bell: For me this came about 30 minutes into the Gala screening of the BFI's remarkable new restoration of Herbert Ponting's The Great White Silence, which documented Scott's ill-fated expedition to the Antarctic. We watched as the footage recorded the boat setting off from New Zealand and crossing the Southern Ocean, when all of a sudden the camera spots an enormous iceberg appear on the horizon - colossal, imposing, dwarfing the men on the boat, as though a portent of the tragedy to come. There was a spine-tingling audible gasp throughout the audience, as we marvelled at both this priceless record of an heroic moment from the past past, and also at the magnificence of the footage.
Isabel Stevens: Magnetic Fields' frontman Stephin Merritt talking musicals and live soundtracks to silent films after the screening of Strange Powers, the documentary about him and the band.
Nick James: This is shameless but it was being ushered into a team photo at the LFF awards by my filmmaking pals Clio Barnard and Tony Grisoni. Clio later cleaned up with two awards.
Nick Bradshaw: After the screening of his magnificent pastorale Le Quattro Volte, Michelangelo Frammartino countered the usual dictate never to shoot films with children or animals. "In all seriousness, every director should direct a goat," he told the audience. The dog in the film was a pro – he won this year's Palme Dog at Cannes – and "all the villagers brought their bitches out to try and get near him."
Best (personal) encounter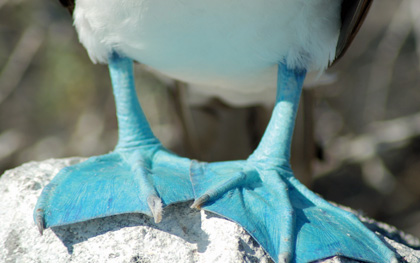 David Gatten's Journals and Remarks
Isabel Stevens: Interviewing John Akomfrah about Mnemosyne and The Nine Muses.
Nick James: Interviewing Romanian director Cristi Puiu about his new film Aurora. Ths was easily the most pleasurably erudite encounter with a director I've had for some time.
Kieron Corless: A one-hour, one-to-one interview with Apichatpong Weerasethakul, particularly when he got on to the subject of how much he loved US horror films.
Nick Bradshaw: Talking with US experimental filmmaker David Gatten after a screening at the National History Museum's Darwin Centre of his new film Journals and Remarks, a filmic reprise of Darwin's Voyage of the Beagle to the Galapagos Islands that also put into structuralist action an unrealised idea of Leonardo da Vinci's concerning the division of an hour into 3,000 equal parts, which had led Gatten to construct his film out of 700 shots uniformly 29 frames long. (He'd also given it a back-and-forth, see-sawing if not sea-sickening rhythm. Heretofore a long-take specialist, he told the audience he'd felt he'd been repressing his use of the cut before this film – "and you know what happens when you repress something.")
Afterwards I went to ask him how I could catch up with his earlier 16mm films. Were they available on DVD, or did he have a technological or ideological objection to that? No technological objection any more, he said, having seen the quality of Blu-ray and modern projectors; but he still felt public screenings lent a quality of attention that was hard to replicate at home. "There's a reason people still go out to church rather than just praying it home," he offered. But no, he was certainly looking into making video transfers, and would probably bring them out when cinema is finally dead.
---
« Black Swan, Mysteries of Lisbon, Dear Diary – and The Boss
See also
London Film Festival 2010: 30 recommendations (online, October 2010)
Tropical rocket: Tony Rayns on Apichatpong Weerasethakul's Primitive installation at Liverpool's inaugural AND festival (online, October 2009)
Mexico rising: Raúl Ruiz interviewed by Nick James (January 2006)
Game for a century: Jonathan Romney interviews centennarian Manoel de Oliveira (December 2008)
Family photos: Sukhdev Sandhu on John Akomfrah's Mnemosyne (January 2010)
The Death of Mr. Lazarescu reviewed by Michael Brooke (August 2006)
Slow lift-off: Geoff Andrew sees Cristi Puiu's Aurora at Cannes (May 2010)