Preview: the Brits are sailing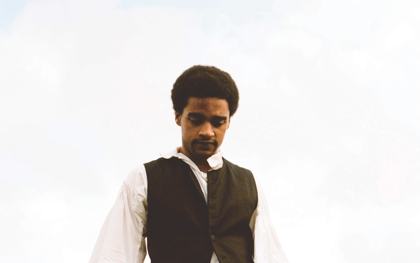 Kieron Corless, 31 August
"Right now, British cinema is the best in Europe," S&S editor Nick James recently proclaimed to a startled office. And the evidence to support that brash declaration – which raised one or two eyebrows, not least mine?
It's certainly true that last year's London Film Festival boasted one of the strongest British sections in living memory: Joanna Hogg's Archipelago, Richard Ayoade's Submarine, Patrick Keiller's Robinson in Ruins, John Akomfrah's Nine Muses, Clio Barnard's The Arbor, Gillian Wearing's Self Made, Peter Mullan's Neds and new films by Mike Leigh and Ken Loach, not forgetting – no matter how much I'd like to – Tom Hooper's The King's Speech and Danny Boyle's 127 Hours. Topping all that, Lynne Ramsay's We Need to Talk About Kevin was invited into competition at this year's Cannes.
But it was probably the anticipation of a golden autumn which occasioned such swagger. No fewer than six British films have been selected for this year's Venice, while Terence Davies' long-awaited new feature film The Deep Blue Sea plays in competition at San Sebastian in late September (and closes the London Film Festival in October).
Six British films at Venice is a big deal: the festival's artistic director Marco Müller is highly respected for his openminded, eclectic tastes, which encompass quality commercial cinema as well as the farthest experimental reaches. With Berlin in severe long-term doldrums, Toronto an indiscriminate grab-bag, Rotterdam on the fade and Cannes downright bizarre in its choices for the Competition, Venice under Müller's stewardship has asserted itself as the most discerningly curated A-list festival in the West.
Let's start with those six British films, three of which show in the main competition. Andrea Arnold's new film, her third after Red Road and Fish Tank, is an adaptation of Wuthering Heights, starring a black actor – complete unknown James Howson – as Heathcliff. With one smart move, Arnold has already put clear distance between her film and the plethora of previous attempts at rendering Emily Brontë's smouldering masterpiece on film (including versions by Jacques Rivette and Luis Buñuel). In the novel Brontë describes Heathcliff as a "dark-skinned gypsy in aspect and a little lascar", so the casting of a black actor makes perfect sense, a long-overdue gesture of fidelity to Brontë's conception of the character. Howson hails from Leeds, but since Heathcliff in the novel is found on the streets of Liverpool, one wonders if Howson's shifted his accent accordingly. Black is fine, but a Scouse Heathcliff could be too much of a stretch for polite tastes.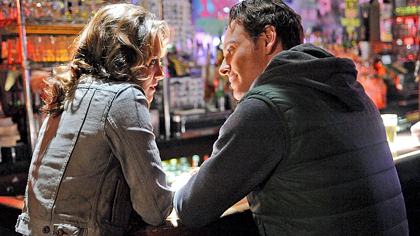 Steve McQueen's Shame is the follow-up to his acclaimed debut Hunger. It stars the ubiquitous Michael Fassbender, who also leads in David Cronenberg's new film A Dangerous Method – also in Venice's competition – and depicts a man in thrall in to his uncontrollable sexual compulsions, apparently with an unflinching gaze.
The final British entry in the main competition (and our October 2011 issue cover feature) is an adaptation of John le Carré's novel Tinker Tailor Soldier Spy, starring Gary Oldman as George Smiley, the role Alec Guiness made famous in the TV series. Can it be counted a British film, given that it's directed by Tomas Alfredson, the talented Swede who made the striking vampire film Let the Right One In? With a British cast, producers and source novel, I don't think you could call it a Swedish film, so let's clutch it gratefully to our collective Union-Jack-clad bosom. It's one of the films I'm most intrigued to see at Venice, since three decades on I still hold firmly to the belief that the original TV series is one of the greatest things ever made in Britain in any medium.
'Orrizonti' ('Horizons') is the section that many regard as the true heart of the Venice festival, a spiritual home to the most adventurous and wayward explorers of the medium's possibilities. Britain has three directors plying their wares there.
For my money Ben Rivers is the most brilliant young British director working today. Two Years at Sea is his first feature-length effort (following many garlanded shorts and medium-length films including his recent, hypnotic post-apocalyptic meditation Slow Action), and word is it's typically great.
Andrew Kötting's new film Louyre: This Our Still Life is a collage of charged impressions documenting the Kötting family's home life in the Pyrenees. It's already proved divisive amongst BFI colleagues, and will no doubt do the same amongst Venice audiences; since Kötting is Britain's foremost antic provocateur in the cinematic arena, that's exactly as it should be.
Simon Pummell's mesmerising first feature Bodysong was made in collaboration with Radiohead's Jonny Greenwood. His second, Shock Head Soul, five years in the making, uses documentary, animation and fictional inserts to tell the tale of a German lawyer who claimed to receive messages from God through a typewriter. Again, word is good.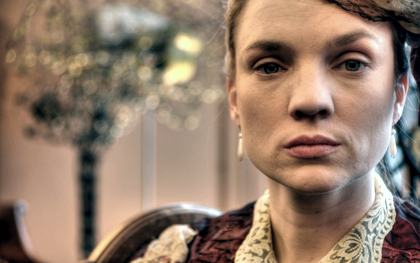 If we're flag-waving, then the Americans too have plenty to shout about in Venice, with at least 10 films in and out of competition. The question is, can any of them match the recent impact at Cannes of Terrence Malick's The Tree of Life?
It's a hard act to follow, but lined up for the attempt are, in no order of merit, Abel Ferrara (whose recent films have been scandalously neglected by British distributors), George Clooney, again in the director's chair after Leatherheads, Steven Soderbergh, William The Exorcist Friedkin (I didn't care much for his last film Bug, but had to concede its adroit cultivation of blackly humorous tone and claustrophobic mood), Whit Stillman (where did he disappear to?), Fred Wiseman with his much-anticipated Crazy Horse, a study of goings-on at the famous Parisian cabaret of the same name, Madonna – by all accounts more than holding her own in this august company – Todd Solondz, Ross McElwee, Mary Harron (best-known for American Psycho) and an intriguing third directorial outing for Al Pacino with Wilde Salome. Rounding it all off is a by all accounts superb and welcome restoration of Nicolas Ray's We Can't Go Home Again (1971).
And the rest? That unfortunate phrase makes the directors below sound like also-rans, but nothing could be further from the truth; these are the films I'm most excited about seeing. How about this for an enticing mash-up, from across Venice's various sections – new films by Yorgos Lanthimos (of Dogtooth fame), the aforementioned David Cronenberg, Philippe Garrel, Roman Polanski, Alexander Sokurov (a version of Faust), Sion Sono, Johnnie To, Lav Diaz, Chantal Akerman, Fred Wiseman, Edgardo Cozarinsky, Aleksej German Jr, Michael Glawogger, Romuald Karmaker, Teresa Villaverde, Victor Kossakovsky, Nicolas Provost, Lou Ye, Fernando Solanas, Shinya Tsukamoto and Amir Naderi?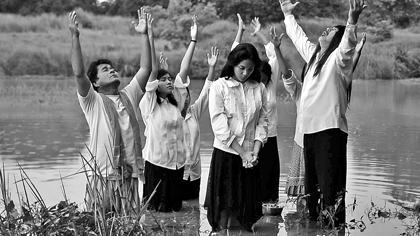 Out of that lot, special mention for three. Filipino maestro Lav Diaz has a militantly devoted following amongst hardcore cinephiles, but his films – some of which reach double figures in viewing hours – have been impossible to see in the UK thus far, which means I'm doubly grateful for this opportunity to catch his latest, Century of Birthing.
Michael Glawogger and Romuald Karmakar, Austrian and German filmmakers respectively, have also barely screened in the UK beyond the festival circuit. If any national cinemas in Europe could currently lay claim to outstripping Britain's vaunted superiority, I'd venture it's the ones in which these two brilliant mavericks have been nurtured.
Let's not forget as well that this is an Italian film festival – there are new films by maestro Ermanno Olmi, Cristina Comencini, Emanuele Crialese, Gian Alfonso Pacinotti, Pippo Delbono, Pietro Marcello, Yervant Gianikian and Angela Ricci-Lucchi – and that's before we even get to a whole strand devoted to new trends in Italian cinema. There'll be a Golden Lion for lifetime achievement presented by Bernardo Bertolucci to Marco Bellochio, and best-sounding of all, a section devoted to experimental Italian cinema of the 60s and 70s, when it was in its pomp.
By any reckoning, Müller and his team look to have harvested an outstanding crop. Sight & Sound will have a team of five writers on the Lido bringing you daily website reports (and occasional tweets) on the films, the industry news and gossip and the big discoveries and surprises; they include Italian cinema specialist Guido Bonsaver, Jonathan Romney, Barbara Wurm, Neil Young and myself.
One of our multiple tasks will be to carefully adjudicate whether Nick James's ringing statement at the top of this piece merits serious consideration or constitutes wishful thinking. The proof is in the pudding, as they say. Ciao, for now.
---
See also
A royal rumpus: Nick James on Steve McQueen and Duane Hopkins' exhilarating debuts at Cannes (July 2008)
The films of 2008 topped by Hunger (January 2009)
Send in the clowns: Rob White on the original TV series of Tinker, Tailor, Soldier, Spy (October 2000)
Ah Liberty!: Kieron Corless on Ben Rivers' short films (November 2008)
Ivul reviewed by Nick Bradshaw (August 2010)
Welcome to the circle. Bang bang.: Iain Sinclair on Abel Ferrara's King of New York (May 2002)
Maestros and mobsters: Nick Hasted on an Italian cinema emerging from the shadow of cinematic nostalgia and political corruption (May 2010)