Day seven: Vamps, migrants and apocalypse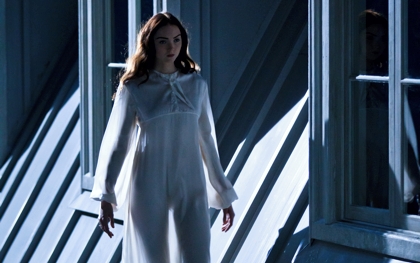 Guido Bonsaver, 7 September
There's an Italian proverb along the line of: "A good day reveals itself in the morning." Luckily, that didn't hold true of Venice's day six, when the morning screenings – of two eagerly adapted literary adaptations from female directors – didn't fully convince.
Mary Harron's The Moth Diaries tries to recreate the dark and ghostly atmosphere of Rachel Klein's popular teenage girls' novel, but never moves beyond the predictable. "Vampire novels do not work without sex, blood and death," lectures the cool, secretly-adored male English teacher at the posh American girls' boarding school where the film is set. True (though The Moth Diaries carries only ratings-friendly hints of sex), but the film proves that those ingredients aren't always sufficient. Camerawork, cinematography and acting are all excellent, but the story never becomes dark or erotic enough to tickle our subconscious. Watching the film felt like being told about a nightmare, rather than experiencing it for yourself.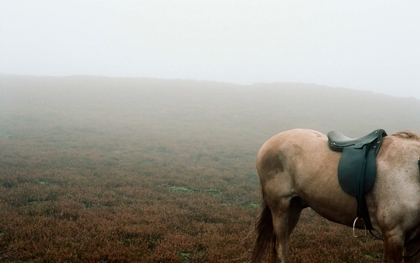 Next was Andrea Arnold's Wuthering Heights. The idea was certainly noble: to strip the iconic romantic novel of its sentimental excesses and bring the brutal reality of cruelty and domestic violence to the fore. And Arnold has cast two black actors as the adolescent and adult Heathcliff (picking up on a hint in Brontë's original, as Kieron Corless noted in his festival preview).
Alas, the main characters' interaction is never developed beyond short dialogue, leaving us begging for psychological clues and reliant on memories of Emily Brontë's novel. Despite the long, beautiful shots of the rain- and wind-weltered landscape, the film never brings life to its characters and ends up looking like one of those classic Shakespeare adaptations which the audience follow in search of a new twist.
Breakthroughs of the day
The day unexpectedly lit up with Guido Lombardi's La-Bas. Educazione criminale (La-Bas. A Criminal Education), screening in the Critics' Week. Based around the legal and illegal dealings of the African migrant community in a small town near Naples, it provided a refreshing and credible insight (thanks in large part, as Lombardi clarified during the press conference, to his long-term friendship with some of the denizens of that world).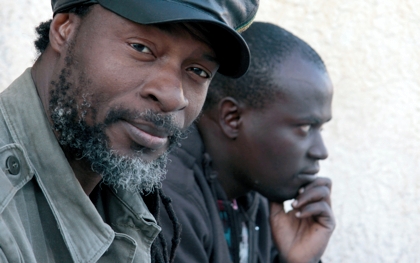 La-Bas. Educazione criminale
This year more than half-a-dozen of the Italian films at Venice focussed on the theme of immigration. This is hardly surprising, since big waves of immigration to Italy in the last 20 years have made the topic a dominant one, but Italian filmmakers have consistently failed to produce a good representation of the issues. (At Venice the latest such disappointment – one of some magnitude – was Terraferma from Respiro's Emanuele Crialese.)
Yet there was another film about immigration even more accomplished than Là-bas: Io sono Li (Li and the Poet), by the young, revered Italian documentary filmmaker Andrea Segre, here making his fiction debut.
And what a debut! Io sono Li tells the story of a Chinese migrant woman who runs a bar at the fishing port of a small city near Venice. To shoot the Venetian Laguna without producing glossy postcard pictures and yet showing it in all its melancholic beauty is no mean feat, but thanks to the splendid photography of Luca Bigazzi, the film is aesthetically a gem.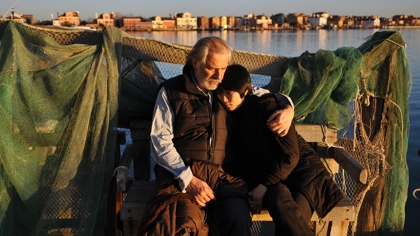 Add a first-class cast – in the shape of Tao Zhao, one of China's best actresses, Croatia's Rade Serbedzija and cult Italian actors such as Marco Paolini and Giuseppe Battiston – plus a brilliant script which manages to get under the skin of a local community, and you have a great film. Only heaven and Venice's artistic director Marco Müller know why it was not selected for the main competition.
Out with a bang
The day ended with the illustrious Abel Ferrara. Unfortunately a small fire in the projection room (!) added a considerable delay to the evening schedule, such that the viewing of the last film and the writing of this piece eventually took place in the early hours of day seven.
Was it worth the wait? Yes. 4:44 Last Day on Earth follows a New York couple during their last hours before the publicly announced and scientifically-certified end of the world. This will be neither a Golden Lion winner nor a box office hit. Nonetheless, after the first half-hour of predictable let's-make-love-for the last time scenes (three times, i.e. two too many), the film acquires a mesmerising quality as we are taken into the neurotic and messed-up world of the two protagonists (brilliantly played by Shanyn Leigh and Willem Dafoe).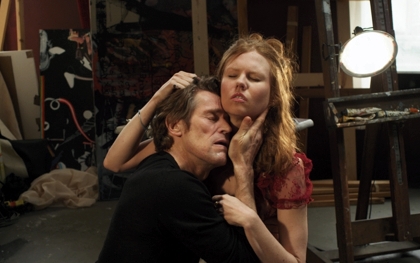 There's a third main character: an oneiric, nocturnal Manhattan, shot in all its glorious neon-acid colours. If my contribution to this blog began with a comment on North American culture looking itself in the mirror, 4:44 Last Day on Earth feels like a heartfelt testament – complete with a sarcastic "I told you so" lesson from Al Gore. This is not science-fiction; it's Ferrara's own adieu to a world gone by.
---
« Day six: The old and the new
See also
The Notorious Bettie Page reviewed by Linda Ruth Williams (August 2006)
American Psycho reviewed by Tony Rayns (May 2000)
Mean streets: Hannah McGill on Red Road (November 2006)
In This World reviewed by Richard Kelly (April 2003)
Family photos: Sukhdev Sandhu on John Akomfrah's Mnemosyne (January 2010)
Welcome to the circle. Bang bang.: Iain Sinclair on Abel Ferrara's King of New York (May 2002)