Film review: Animal Kingdom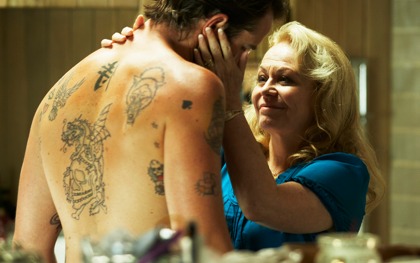 An exploration of Australia's criminal underbelly, David Michôd's debut is on the whole an ambitious and effective thriller argues Wally Hammond
Loosely inspired by the figures and incidents of Melbourne's colourful crime history – in particular the 1980s Walsh Street police shootings and such media-celebrated figures as the Moran brothers and the delightfully monickered 'Granny Evil' Pettingill – writer-director David Michôd's ambitious and, on the whole, effective thriller tries to do for the Australian urban crime story roughly what Gary Oldman's Nil by Mouth (1997) did for the vicious circle of violence, alcoholism and petty criminality in South London during the same period. Though less autobiographical and with less use of improvisation, Michôd's Sundance-winning insider's view of the decline and fall of what is in many ways an old-fashioned and 'outdated' criminal family has an impressively gritty realism.
The most important line in the film comes from naive 17-year-old point-of-view character Josh, who finds himself part of his extended family's criminal activities following the death of his mother: "They were all scared," he says in voiceover, offering a view of the sometimes darkly comic, sometimes borderline psychopathic behaviour of his three uncles and their criminal associates and police counterparts as basically compensatory, while at the same time placing an important moral distance between the audience/director and Darren, Craig and Pope's peacock-displays of machismo and violence.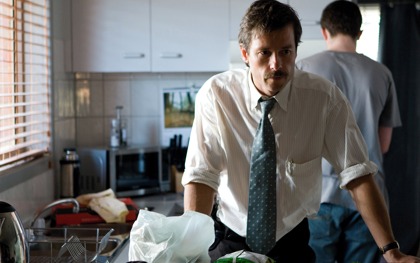 Many of the cast, notably Ben Mendelsohn as the volatile Pope and Jacki Weaver as the intimidating, near-incestuous matriarch, respond well to the oppressive climate of paranoia, fear and loathing the director sets up, whereas newcomer James Frecheville as Josh at times has his limitations exposed. Carrying himself like a moody, slightly morose slacker, he's interestingly cast as a not particularly intelligent tour guide through this threatening, disintegrating milieu: his thoughts aren't easy to read, making the degree of his assimilation difficult to fathom and the moral conundrums he faces all the harder to sympathise with. Structurally, too, there are demands. Maintaining the tension of this worm's-eye view gets harder for director Michôd as the action broadens out and separates: the best scenes are in the claustrophobic family home, where Michôd's excellent ear for language, both verbal and body, is best displayed, characters pacing the room with the aggression of caged animals or like players in some Tennessee Williams psychosexual melodrama.
If things become more conventional as the movie progresses – with characterisations such as Dan Wyllie's bent lawyer tending to caricature – that isn't to say the direction is incompetent. Cinematographer Adam Arkapaw shoots the action well and the violence discreetly, while Michôd utilises judicious amounts of slow-mo and still photograph inserts, and his effective sound design compensates somewhat for Antony Partos' underwhelming score.
Michôd has spoken about how his long-gestated movie had its origins in a yet more ambitious multi-city depiction of a disappearing Australian criminal subculture. The finished film, stripped down as it is, could arguably have benefited from an even more myopic focus, one less attendant to the demands of the commercial thriller. But still, it constitutes a decent attempt to walk the tightrope between the glamorising, mythologising, violence-fetishising temptations of the orthodox gangland thriller and a somewhat more artistically and morally enquiring exploration of the realities and tragic consequences of life within Australia's criminal underbelly.
See also
Mad Dog Morgan reviewed by Tim Lucas (DVD, April 2010)
Ballad of the wild boys: Nick Roddick on The Proposition (March 2006)
Chopper reviewed by Danny Leigh (December 2000)