Obituaries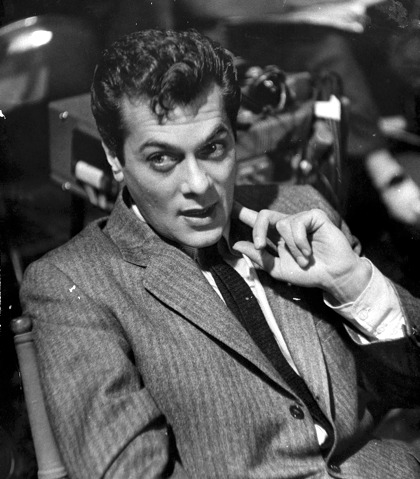 January to December 2010
Sight & Sound's comprehensive survey of the actors, directors, writers, producers and technicians who died during the course of 2010, compiled by Bob Mastrangelo
Pictured above: Tony Curtis in Sweet Smell of Success
Actors
»
Animation
»
Cinematographers
»
Composers
»
Directors
»
Editors
»
Producers / studio executives
»
Screenwriters
»
Set & costume designers
»
Miscellaneous
Late 2009
Jacques Baratier, 91, idiosyncratic French director briefly in the festival spotlight (Disorder; Goha; The Doll).
Peter Murton, 85, art director (Dr. Strangelove; Goldfinger) and production designer (The Man with the Golden Gun).
Vishnuvardhan, 59, leading actor of Kannada cinema (Nagara Haavu; Boothayyana Maga Ayyu).
Actors
Corey Allen, 75, the gang leader who antagonises James Dean in Rebel Without a Cause, who later had a long career directing for TV.
James Aubrey, 62, who played Ralph, the lead in Peter Brook's Lord of the Flies.
Cécile Aubry, 81, whose brief acting career included starring in Clouzot's Manon and Christian-Jaque's Bluebeard.
Martin Benson, 91, lean-faced, frequently sinister character actor who was the Kralahome in The King and I and the henchman Mr Solo in Goldfinger.
Caterina Boratto, 95, Italian actress with memorable roles for Fellini and Pasolini (8½; Juliet of the Spirits; Salò, or the 120 Days of Sodom).
Grace Bradley, 97, starlet of the 1930s who retired after marrying William 'Hopalong Cassidy' Boyd (Too Much Harmony; Come on Marines).
Jackie Burroughs, 71, an important figure in Canadian cinema as both actress (The Grey Fox) and director (A Winter Tan).
Ahna (Anna) Capri, 66, cult actress who co-starred opposite Bruce Lee in Enter the Dragon and Rip Torn in Payday.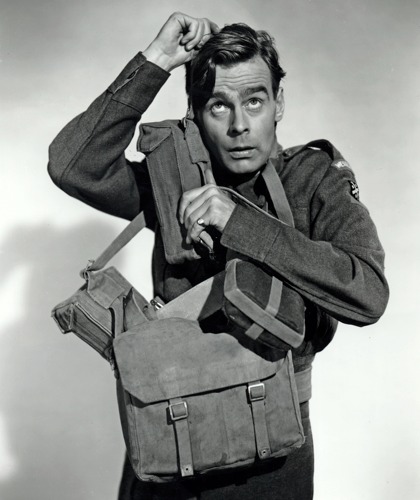 Ian Carmichael, 89, who played Bertie Wooster and Lord Peter Wimsey on TV and had his best film roles for the Boulting brothers (Private's Progress, above; Brothers in Law).
John Davis Chandler, 75, character actor often seen as sadistic, unhinged villains, frequently in westerns (Ride the High Country; The Outlaw Josey Wales).
Tapen Chatterjee, 72, who played Goopy in Satyajit Ray's children's film Goopy Gyne Bagha Byne and its two sequels.
Maury Chaykin, 61, acclaimed Canadian actor who also played quirky supporting parts in the US (The Adjuster; Love and Death on Long Island).
Jill Clayburgh, 66, leading actress whose roles epitomised the modern, independent woman of the 1970s (An Unmarried Woman; Starting Over).
John Crawford, 90, prolific American character actor who played some leads during a tenure in Britain (Val Guest's Hell Is a City; James Fargo's The Enforcer).
Bruno Cremer, 80, French actor (Visconti's The Stranger; Ozon's Under the Sand) who also played Maigret on TV.
Graham Crowden, 87, supporting actor, often seen in eccentric characterisations (O Lucky Man!; Britannia Hospital).
Robert Culp, 79, TV veteran (I Spy) who also played Jane Fonda's fiancé in Sunday in New York and Bob in Bob & Carol & Ted & Alice.
Tony Curtis, 85, Hollywood star who reigned for more than a decade, showing skill both in comedy and drama.
Elzbieta Czyzewska, 72, Polish actress popular at home in the 1960s, whose career faltered after she was forced to emigrate to the US (The Saragossa Manuscript; Everything for Sale).
Evelyn Dall, 92, American singer-actress seen in British musicals (Miss London Ltd.; Time Flies).
Dorothy DeBorba, 85, who co-starred in two dozen Our Gang shorts as the mischievous girl with the goldilocks hairdo affectionately dubbed Echo.
Carla Del Poggio, 84, who starred in films for De Sica during the war, then for her husband Alberto Lattuada post-war (Maddalena…zero in condotta; Lights of Variety ).
Donal Donnelly, 78, Irish stage actor with some colourful screen performances (The Dead; The Godfather Part III).
Bekim Fehmiu, 74, Yugoslavian-born actor also briefly in Hollywood (I Even Met Happy Gypsies; Black Sunday).
John Forsythe, 92, durable TV actor (Dynasty) with a few notable movie roles (The Trouble with Harry; …And Justice for All).
Giorgos Foundas, 85, actor prominent in Greek cinema (Cacoyannis's Stella; Dassin's Never on Sunday).
James Gammon, 70, gravel-voiced, thick-moustached character actor adept at playing grizzled westerners (Silverado; Major League).
Frank Giering, 38, who co-starred in Haneke's The Castle and as the psychotic Peter in the original Funny Games.
Bernard Giraudeau, 63, French actor in leading roles (Ozon's Water Drops on Burning Rocks; Ruiz's That Day).
Harold Gould, 86, dapper-looking character actor who emerged in middle age and showed a knack for comedy (The Sting; Love and Death).
Peter Graves, 83, star of TV's Mission: Impossible who played a German spy in Stalag 17 and spoofed his serious image in the Airplane! comedies.
Kathryn Grayson, 88, star of a string of classic musicals for MGM (Anchors Aweigh; Show Boat; Kiss Me Kate).
Pamela Green, 81, notorious nude model who played a murder victim in Michael Powell's Peeping Tom and starred in exploitation fare.
Corey Haim, 38, teen idol of the 1980s (Lucas; The Lost Boys).
June Havoc, 97, sister of Gypsy Rose Lee who performed in vaudeville as a child and later in films (Dwan's Brewster's Millions; Gentleman's Agreement).
Dennis Hopper, 74, actor and writer-director (Easy Rider, The Last Movie) who straddled the mainstream and anti-establishment branches of US film.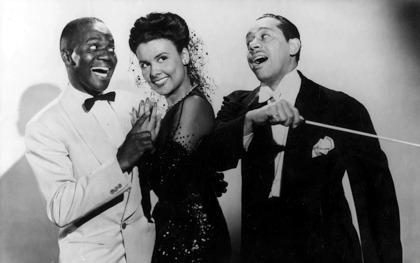 Lena Horne, 92, legendary singer and actress (Stormy Weather, above, with Bill Robinson and Cab Calloway) whose career embodied the obstacles faced by African-American performers during Hollywood's studio era.
Joyce Howard, 88, leading lady of the 1940s (The Night Has Eyes; Mrs Fitzherbert).
Robert Hoy, 82, veteran Hollywood stuntman (The Defiant Ones; The Outlaw Josey Wales) also occasionally seen in supporting parts.
Ikebe Ryo, 92, youthful leading actor of Japan's post-war years who successfully moved into more adult roles (Shibuya's The Moderns; Ozu's Early Spring; Shinoda's Pale Flower).
Dorothy Janis, 100, who played Ramon Novarro's love interest in The Pagan, and starred in a handful of other late silents and early talkies.
Lionel Jeffries, 83, bald, moustachioed actor in comedic character parts (The Wrong Arm of the Law; Chitty Chitty Bang Bang), who later turned to directing (The Railway Children).
Jia Hongsheng, 43, actor with China's Sixth Generation (Frozen; Suzhou River) who chronicled his own battle with drug addiction in Quitting.
Cammie King, 76, child actress who played Bonnie Blue Butler, Rhett and Scarlett's ill-fated daughter in Gone with the Wind.
Sotigui Kouyaté, 73, Malian-Burkinabé actor who carved out a distinguished career both in Africa and Europe (Sissoko's La Genèse; Bouchareb's London River).
Mick Lally, 64, Irish stage and TV actor in supporting parts in film (The Secret of Roan Inish; Circle of Friends).
Abbey Lincoln, 80, jazz vocalist who also had a brief but noteworthy acting career (Nothing But a Man; For Love of Ivy).
James MacArthur, 72, who played youthful leads (The Young Stranger; Annakin's Swiss Family Robinson) then found fame on TV's Hawaii Five-O.
Joe Mantell, 94, who played Angie, the best friend in Marty and, as Gittes's operative in Chinatown, uttered the immortal line, "Forget it, Jake. It's Chinatown."
Adele Mara, 87, leading lady of the 1940s, mostly for Republic (Night Time in Nevada; Sands of Iwo Jima).
Carol Marsh, 83, who played Rose in Brighton Rock, the title role in the 1949 Alice in Wonderland and the doomed Lucy in the Hammer Dracula.
Lori Martin, 62, who played Gregory Peck's daughter, terrorised by Robert Mitchum in the original Cape Fear.
John McCallum, 91, leading man of the post-war period, frequently in partnership with his wife Googie Withers (It Always Rains on Sunday; Miranda).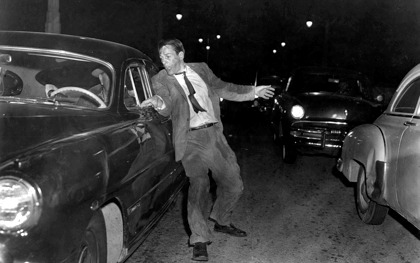 Kevin McCarthy, 96, who played Biff in Death of a Salesman, but was immortalised as the paranoid hero warning the world about the pod people in Invasion of the Body Snatchers (above).
Vonetta McGee, 65, beautiful star of 1970s' black cinema (Blacula; Shaft in Africa) who also co-starred opposite Clint Eastwood in The Eiger Sanction.
James Mitchell, 89, who danced with Cyd Charisse in Deep in My Heart and was Dream Curly in Oklahoma!.
Urszula Modrzynska, 82, Polish actress who starred in Wajda's A Generation and Aleksander Ford's popular epic Knights of the Teutonic Order.
Mac Mohan, 71, Bollywood character actor, typically seen as henchmen and sidekicks (Sholay; Satte Pe Satta).
Patricia Neal, 84, husky-voiced star from The Fountainhead onwards, who repeatedly rebuilt her career after a series of severe personal and professional setbacks.
Leslie Nielsen, earnest leading man (Forbidden Planet) who was reborn as an ace comic actor in the 1980s (Airplane!; The Naked Gun).
Baby Marie Osborne, 99, child star who was at the height of her popularity during World War I, had her stardom end before she was ten, and later worked as a stand-in and wardrobe supervisor.
Per Oscarsson, 83, Swedish actor who played the lead in Henning Carlsen's Hunger and recently co-starred in the Millennium Trilogy screen adaptations.
Nirmal Pandey, 48, Indian actor who emerged in the 1990s (Bandit Queen; Daayraa).
Fess Parker, 85, star of TV's Davy Crockett who also had some notable film roles (Old Yeller; Hell Is for Heroes).
Neva Patterson, 90, Cary Grant's fiancée in An Affair to Remember, Spencer Tracy's assistant in Desk Set and Keir Dullea's mother in David and Lisa.
Ingrid Pitt, 73, Polish-born actress who became a voluptuous British horror queen in the early 1970s with her roles in Hammer's The Vampire Lovers and Countess Dracula.
Dorothy Provine, 75, who played the title role in William Witney's The Bonnie Parker Story and Milton Berle's long-suffering wife in It's a Mad Mad Mad Mad World.
Meinhardt Raabe, 94, who as a Munchkin in The Wizard of Oz famously pronounced of the Wicked Witch of the East, "As coroner, I must aver/I thoroughly examined her/And she's not only merely dead/She's really most sincerely dead."
Corin Redgrave, 70, whose film work (In the Name of the Father) was overshadowed by his more famous sisters.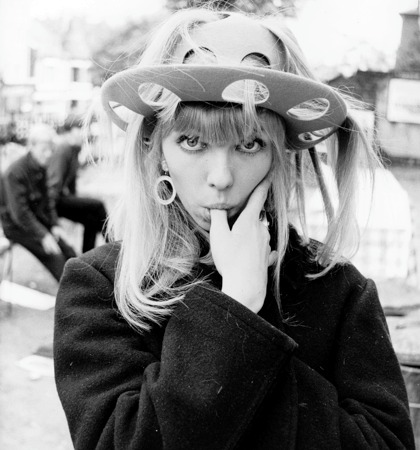 Lynn Redgrave, 67, who achieved stardom in the 1960s (Georgy Girl) and had a long if erratic screen career. (Pictured above in Smashing Time.)
Bruno S. (aka Bruno Schleinstein), 78, German street musician, a vivid presence in two Herzog films (The Enigma of Kaspar Hauser; Stroszek).
Satô Kei, 81, Japanese actor of the New Wave generation who worked with Kobayashi, Shinoda, Shindo and especially Oshima.
Johnny Sheffield, 79, juvenile actor who was Boy opposite Johnny Weissmuller in the Tarzan movies, then had his own series as Bomba the Jungle Boy.
Jean Simmons, actress. See feature.
Gloria Stuart, 100, appealing starlet of the 1930s (The Old Dark House; The Prisoner of Shark Island) who re-emerged in her eighties to play the aged Rose in Titanic.
Takamine Hideko, 86. See feature.
Laurent Terzieff, 75, distinguished French actor (Pontecorvo's Kapò; Buñuel's The Milky Way; Godard's Détective).
Georges Wilson, 88, French character actor, frequently in international productions (Visconti's The Stranger; Lester's The Three Musketeers).
Norman Wisdom, 95, British slapstick comic who made a string of wildly popular films.
Ilene Woods, 81, who was the voice of the title character for Disney's Cinderella.
Animation
Kawamoto Kihachiro, 85, Japanese filmmaker considered one of the masters of stop-motion puppet animation (Dojoji; The Book of the Dead).
Kon Satoshi, 46, dynamic Japanese filmmaker and a leading figure in contemporary anime (Millennium Actress; Tokyo Godfathers; Paprika).
Rudy Larriva, 94, animator beginning in the late 1930s, with notable tenures at Warner Bros, Disney and UPA.
Bill Littlejohn, 96, animator who worked on MGM's Tom & Jerry cartoons, the independent films of the Hubleys, and the features The Phantom Tollbooth and Watership Down.
Priscillano 'Pres' Romanillos, 47, character animator with Disney and DreamWorks (Mulan; Spirit: Stallion of the Cimarron).
Te Wei, 94, master Chinese animator who rebuilt his career after the Cultural Revolution (The Conceited General; Feelings of Mountains and Waters).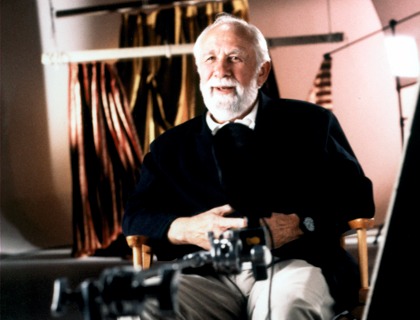 Cinematographers
William A. Fraker (above), 86, one of the most influential cinematographers of the New Hollywood period (Rosemary's Baby; Bullitt; Heaven Can Wait).
Alan Hume, 85, whose versatile career includes A Fish Called Wanda, Return of the Jedi, four Bond pictures and most of the Carry On comedies.
Tony Imi, 72, cinematographer who worked steadily in both TV (Cathy Come Home) and film (The Slipper and the Rose; Aimée & Jaguar).
William Lubtchansky. See feature.
Robert Paynter, 82, who shot features for Michael Winner (The Nightcomers) and John Landis (An American Werewolf in London), as well as the influential music video Thriller.
Derek Vanlint, 77, Canadian cinematographer who photographed Alien and Dragonslayer.
Composers
Geoffrey Burgon, 69, noted for his TV work (Brideshead Revisited), though he scored some films (Monty Python's Life of Brian; The Dogs of War).
John Dankworth, 82, jazz musician, band leader and composer who scored some of the essential British films of the 1960s (The Servant; Accident; Morgan – A Suitable Case for Treatment).
Paul Dunlap, 90, composer on an assortment of genre pictures (I Was a Teenage Werewolf), including five for Sam Fuller (The Steel Helmet).
Nathan Scott, 94, composer who started his film career at Republic (Wake of the Red Witch; The Golden Stallion).
Directors
Roy Ward Baker, 93, London-born director of films as diverse as A Night to Remember, The Singer Not the Song and Quatermass and the Pit.
Robbins Barstow, 91, amateur filmmaker and home-movie advocate whose 1956 film Disneyland Dream is considered a key example of the genre.
Luis García Berlanga, 89, irreverent, darkly comic Spanish director known for his satirical critiques of Francoism (Bienvenido, Mr Marshall!; El verdugo).
Claude Chabrol, 80, major nouvelle vague figure (Les Cousins, Le Boucher) influenced by – and frequently compared to – Hitchcock and Lang.
Alain Corneau, 67, French director (Choice of Arms; Tous les matins du monde) with a fondness for crime dramas .
Clive Donner, 84, stylish director who shifted from Britain's New Wave to the Swinging 60s (Nothing But the Best; What's New Pussycat).
David E. Durston, 88, director and writer of the notorious horror-exploitation film I Drink Your Blood.
Blake Edwards, 88, a master of American movie comedy (Breakfast at Tiffany's, The Pink Panther), with occasional detours into drama.
Jan Halldoff, 70, part of the generation of Swedish filmmakers who came to prominence in the late 1960s (Life's Just Great; The Corridor).
George Hickenlooper, 47, who worked both in documentary (Hearts of Darkness: A Filmmaker's Apocalypse) and fiction (Casino Jack).
Inoue Umetsugu, 86, director of action films and musicals both in his native Japan and Hong Kong (The Man Who Causes a Storm; Hong Kong Nocturne).
Lamont Johnson, 88, prolific director for TV and occasionally the cinema (The McKenzie Break; The Last American Hero).
Irvin Kershner, 87, journeyman director who mixed blockbusters with more intimate works (Loving; The Empire Strikes Back).
Merata Mita, 67, who made the documentaries Bastion Point: Day 507 and Patu!, and later directed Mauri, perhaps the first feature-length fictional film by a Maori woman.
Mario Monicelli, 95, who was a major exponent of the Commedia all'Italiana (Big Deal on Madonna Street; The Great War) and occasionally ventured beyond it (The Organizer).
Vladimir Motyl, 82, popular Soviet-era director who frequently clashed with authorities (White Sun of the Desert; The Star of Enchanting Happiness).
Ronald Neame, 99, filmmaker whose career as director (The Prime of Miss Jean Brodie, The Poseidon Adventure), cinematographer, producer and screenwriter spanned seven decades.
Arthur Penn, 88, who helped change US cinema with a series of groundbreaking works (Bonnie and Clyde, Little Big Man).
Charles B. Pierce, 71, Arkansas-based regional filmmaker noted for his influential, low-budget horror flick The Legend of Boggy Creek.
Armando Robles Godoy, 87, who was among Peru's first significant filmmakers (En la selva no hay estrellas; Mirage).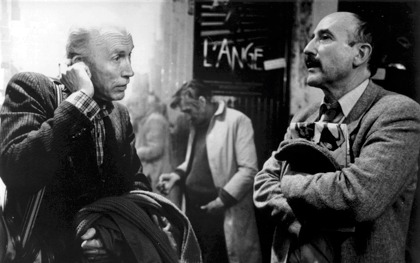 Eric Rohmer (above left, with cinematographer Nestor Almendros), 89, one of the defining directors of French cinema, most famously for his six 'Moral Tales'.
Joseph W. Sarno, 89, who was an innovator of American sexploitation cinema in the 1960s (Sin in the Suburbs; Inga).
Christoph Schlingensief, 49, provocative German artist and theatre director whose experimental films include his Germany Trilogy.
Werner Schroeter. See feature.
Joseph Strick, 86, independent filmmaker who cut an unconventional, often controversial path (Ulysses; Tropic of Cancer).
Igor Talankin, 82, Soviet filmmaker who received some international attention in the 1960s (Introduction; Tchaikovsky).
Wendy Toye, 92, choreographer who became a trailblazer among women directors in England (The Stranger Left No Card; All for Mary).
Mahama Johnson Traoré, 68, Senegalese director who also co-founded the FESPACO festival (Diègue-Bi; N'Diangane).
Editors
Dede Allen, 86, whose revolutionary style marked a major shift in American film-editing techniques (The Hustler; Bonnie and Clyde; Dog Day Afternoon).
Geoffrey Foot, 95, whose career spanned half a century (The Sound Barrier; The Trials of Oscar Wilde).
Sally Menke, 56, editor of all Tarantino's films, from Reservoir Dogs to Inglourious Basterds.
Karen Schmeer, 39, editor of documentaries, frequently for Errol Morris (Mr Death: The Rise and Fall of Fred A. Leuchter, Jr; The Fog of War).
Producers / studio executives
Andy Albeck, 89, whose three-year tenure as president of United Artists was marked by Raging Bull, Manhattan and two Bond films, but also the Heaven's Gate disaster.
Roy Baird, 76, producer of the 1970s, frequently for Ken Russell (Mahler; Quadrophenia).
Alfredo Bini, 83, who produced Pasolini's films from Accattone to Oedipus Rex, and later Bresson's Lancelot du lac.
David Brown, 93, producer renowned for his long and lucrative partnership with Richard D. Zanuck (The Sting; Jaws; The Verdict).
Gilbert de Goldschmidt, 85, who produced The Umbrellas of Cherbourg and The Tall Blond Man with One Black Shoe through his company Madeleine Films.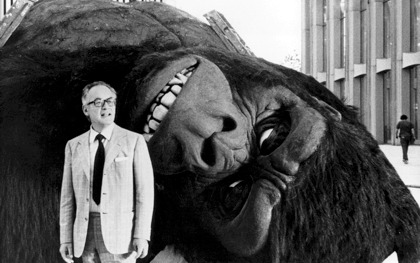 Dino De Laurentiis, 91, larger-than-life Italian movie magnate who was a major force in international filmmaking for more than five decades.
Elliott Kastner, 80, talent agent turned independent producer (Where Eagles Dare; The Long Goodbye).
Robert B. Radnitz, 85, producer of serious-minded, issue-oriented family fare (Sounder; Where the Lilies Bloom).
Geoffrey Reeve, 77, producer (The Shooting Party; The Whistle Blower) and occasional director (Puppet on a Chain).
Gareth Wigan, 78, studio executive and producer known for backing risky projects like Star Wars, Alien, Chariots of Fire and Crouching Tiger, Hidden Dragon.
David L. Wolper, 82, innovative TV producer (Roots) whose films include both documentaries and features (Willy Wonka & the Chocolate Factory; The Hellstrom Chronicle).
Screenwriters
Suso Cecchi D'Amico, 96, pioneering screenwriter who worked on some of the essential works of Italian cinema, including Bicycle Thieves, Senso, Salvatore Giuliano and The Leopard.
Piero De Bernardi, 83, Italian screenwriter who teamed with Leonardo Benvenuti (Marriage, Italian Style; Once upon a Time in America).
Monica Mcgowan Johnson, 64, screenwriter noted for her long-time partnership with Albert Brooks (Modern Romance; Lost in America).
Tom Mankiewicz, 68, son of Joseph L. Mankiewicz, screenwriter and Hollywood script doctor who worked on five Bond films and Superman I & II.
William Norton, 85, writer of tough action films who had an even more colourful offscreen life (The Scalphunters; Big Bad Mama).
Irving Ravetch, 89, who collaborated with his wife Harriet Frank Jr on films for Martin Ritt, among others (Hud; Norma Rae).
Furio Scarpelli, 90, Italian screenwriter, mostly of comedies and long in collaboration with Agenore 'Age' Incrocci (Big Deal on Madonna Street; The Good, the Bad and the Ugly).
Erich Segal, 72, who adapted his own tearjerker novel Love Story for the blockbuster film version and co-wrote the script for Yellow Submarine.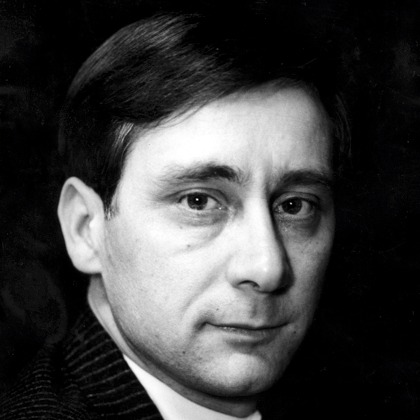 Alan Sillitoe, 82, author who adapted his best-known work for film (Saturday Night and Sunday Morning; The Loneliness of the Long Distance Runner).
Jerzy Stefan Stawinski, 88, leading screenwriter of Polish post-war cinema who worked with Wajda (Kanal), Munk (Eroica) and Aleksander Ford (Knights of the Teutonic Order).
Set & costume designers
Robert F. Boyle. See feature.
John Graysmark, 75, versatile art director (1980's Flash Gordon) and production designer (Ragtime; White Hunter Black Heart).
Pierre Guffroy, 84, production designer for a veritable who's who of arthouse cinema: Buñuel, Polanski, Bresson, Cocteau, Godard, Truffaut and Tavernier.
Kimura Takeo, 91, Japanese production designer, an important collaborator of Suzuki Seijun who made his own feature directorial debut at the age of 90.
Nakamura Kimihiko, 94, art director and production designer on key credits for Imamura, Suzuki, Kinoshita and Tanaka Kinuyo.
Miscellaneous
David Berry, 66, critic, historian of Welsh cinema and researcher with the National Screen and Sound Archive of Wales.
Peter Brunette, 66, critic, author and scholar whose books examined Rossellini, Antonioni, Haneke and Wong Kar-Wai.
Ian Cameron, 72, critic and author who published Movie magazine and a companion series of film books.
Michael Dwyer, 58, influential Irish film critic and journalist.
Art Gilmore, 98, long-time radio and TV announcer who also narrated thousands of movie trailers beginning in the 1940s.
Martin Grace, 67, stunt performer who doubled for Roger Moore on six Bond films and for Harrison Ford on three Indiana Jones films.
Gordon Hitchens, 85, film journalist who founded Film Comment magazine and served as its editor from 1962 to 1970.
Karl Malkames, 83, cinematographer and film historian who was an authority on early motion-picture technology and did important restoration work on the Biograph films and The Big Trail, among others.
Grant McCune, 67, visual-effects artist who specialised in models and miniatures, most famously with his Oscar-winning work on the spaceships for the first Star Wars.
Rosa Rio, 107, theatre and radio organist who was among the last surviving accompanists from the silent era.
See also
Obituaries index
Obituaries January-December 2009 (March 2010)
Obituaries January-December 2008 (downloadable pdf, February 2009)
Slow bloom: Henry K. Miller interviews Joseph Strick (November 2009)
An Autumn Tale (Rohmer) reviewed by Ginette Vincendeau (April 1999)