Day five: Dark nights of the soul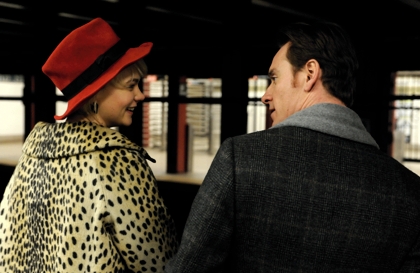 Jonathan Romney, 5 September
Film of the day
For critics, no film festival is truly worth its salt until it gives us its fair share of abjection and emotional extremity, and Sunday seemed to be the prime day for that in Venice. One of the most hotly-awaited of this year's films was Steve McQueen's competition entry Shame, starring Michael Fassbender as a man in the throes of sexual addiction. The drama is set in New York, and is bookended by Fassbender's character fixing a wolfish gaze on a young woman in the subway. In between, he masturbates at work, visits porn websites, has encounters with prostitutes, and makes a well-intentioned but ultimately painful attempt to make an emotional connection with a work colleague (Nicole Beharie, extremely good). But the core of the film lies in his difficult relationship with his equally damaged sister (Carey Mulligan).
First impressions of Shame are that it's an exceptionally powerful piece, and a major advance on Hunger in terms of McQueen finding his voice as a filmmaker. Shot by Sean Bobbitt, predominantly in hues of steely grey-blue, it's an oppressively urban film in the steel-and-glass vein, its admixture of emotional intimacy and critical detachment reminiscent of Lodge Kerrigan's Keane. McQueen proves a terrific director of actors, using long uninterrupted takes: one scene, holding close on Fassbender and Mulligan as they talk on a sofa, is a tour de force of intimate eavesdropping. It's Fassbender's film, in that everything depends on our fascination with the vulnerability behind the controlled exterior. But Mulligan proves a major revelation, dropping the fragile girlishness to play a character seriously on the skids – and she can hold a tune too, doing a rather poignant nightclub version of 'New York, New York' (nice, but maybe too obvious a jukebox choice).
However, you often change your mind about a film after a festival, or within a few hours of the screening. And while I may well find myself warming to Yorgos Lanthimos's Alps (for me Venice's disappointment), I'm already beginning to wonder if Shame is all it seems to be while you're watching it. I wonder how seriously the title should be taken, and whether McQueen (and co-writer Abby Morgan) are being judgmental about their protagonist, or prompting us to be. There's a terrible sequel to the character's dark night of the soul – which involves two hookers, a gay club (not quite plausibly) and a reckless cruising for a bruising – and a sense of moral comeuppance that isn't entirely palatable. Still, Shame is a formidable, and formidably sober, provocation. You can expect it to be very controversial – and fruitfully so – when it comes to Britain.
What it feels like for a girl
Female abjection has been a big theme in Venice too, not least with Keira Knightley's alarming fin de siècle freakout at the beginning of David Cronenberg's A Dangerous Method. Rather more measured – and much more alarming in its near-inscrutable restraint – was Olga Dihovichnaya's performance in the deeply unsettling Twilight Portrait.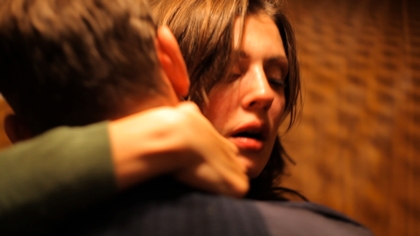 Angelina Nikonova's film, co-written with its star, could roughly be described as a Russian counterpart to Andrea Arnold's Red Road. A slow set-up leads to its heroine, a middle-class social worker, being raped by a group of policemen. We seem to be in for a rape revenge drama, but things turn out very differently, as the woman, after denouncing her hypocritical husband and friends – at a superbly trenchant and comic birthday party scene – attaches herself to one of her assailants, whose crack-smoking, abuse-ridden family shows her the bottom of Russia's social heap.
We're used to Russian cinema telling us that the country is essentially shot to hell – My Joy, Alexei Balabanov's black thrillers – but Nikonova's deeply pessimistic but very human film is perhaps the first feminist exploration of the Russian cycle of violence.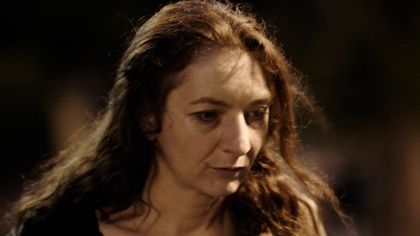 Dihovichnaya's nuanced but extremely bold performance made interesting comparison with the lead of another woman-in-hell drama, the French Louise Wimmer. Cyril Mennegun's debut fiction is an intimate portrait of a woman in her early 50s who, having lost everything, is now living in her car and eking out a living as a hotel cleaner. Louise experiences routine daily humiliations and finds her only emotional outlet in anonymous hotel sex (and obsessive in-car listening to Nina Simone).
What makes the film especially extraordinary is the formidable, intensely self-exposing performance by hitherto-unknown Corinne Masiero, whose often unlikeable, unattractive character proves mightily imposing, for all her vulnerability. Masiero has stepped into the limelight for the first time, with a ferocity that should make her a name to conjure with – if anyone other than Mennegun is writing lead roles for 50-year-old women this tough.
Bumptious schlub
One hates to say it, but it was business as usual for Todd Solondz, albeit at a slightly below-par intensity, in Dark Horse. This tale of a suburban schlub (Jordan Gelber) falling for an unattainable depressive (Selma Blair) felt like Solondz reining in his thematic excesses for a more mainstream audience who've grown up on Curb Your Enthusiasm.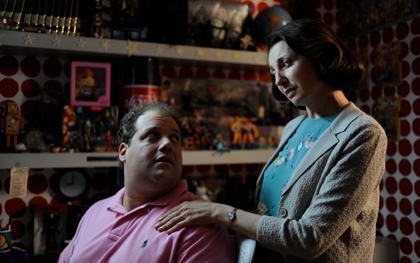 The trenchant intelligence is still palpable, but the pleasures of this rather broader, visually lurid film are piecemeal – Gelber's agonised bumptiousness, Christopher Walken's preposterous hairstyle, and a fabulous support performance by Donna Murphy as the hero's fantasy cougar. Dark Horse is way smarter than the mainstream, but nowhere near the painful pithiness of Solondz's best.
---
« Interlude: Venice film family values
Day six: The old and the new »
See also
A royal rumpus: Nick James on Steve McQueen Hunger at Cannes (July 2008)
Mean streets: Hannah McGill on Red Road (November 2006)
Of Freaks and Men reviewed by Jonathan Romney (May 2000)
Brother reviewed by Julian Graffy (May 2000)
Palindromes reviewed by Tony Rayns (May 2005)
Happiness reviewed by Xan Brooks (April 1999)