Entrants' inspirations, part three:
Directors, K-W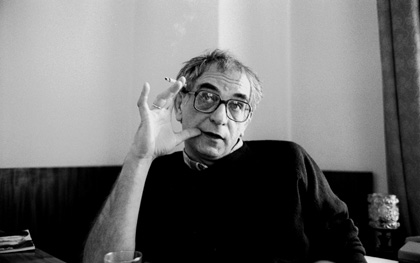 ---
» See our other entrants' inspirations:
Actors | Directors A-H | Other crew, collaborators, and critics | Characters | Films
» See our critics' inspirations
» See our competition introduction
---
Jennifer Corcoran, London, UK
I first came across the Polish filmmaker Krzysztof Kieslowski (above) when I was 17 years old, discovering his world-renowned Three Colours (1993-1994) trilogy in one of my early forays into foreign cinema. Three Colours Blue (1993), the first in the series, had a particularly lasting impact. Intimate, spare and profoundly moving, it was the film that made me fall in love with cinema, while the blue-saturated cinematography would set the aesthetic standards for my film-viewing habits for years to come.
Kieslowski began his filmmaking career in documentary production, his early work being grounded in the political realities of his native Poland. Government intervention in and censorship of his films led him to become disillusioned with documentary, however, and in later years he turned towards fiction and the universal social themes which garnered him international attention. Discussing his motivation, he once said that "if there is anything worthwhile doing for the sake of culture, then it is touching on subject matters and situations which link people. Feelings are what link people together, because the word 'love' has the same meaning for everybody. Or 'fear', or 'suffering'. That's why I tell about these things, because in all other things I immediately find division."
Though he sometimes expressed his dissatisfaction with film's apparent inability to convey the inner life of his characters, Kieslowski had a remarkable talent for communicating emotion through minutely judged close-ups and point-of-view shots, such as when we see Blue's protagonist Julie drag her knuckles across a rough stone wall or watch with her the shadows cast by a coffee cup on a tablecloth as day passes into evening. His meditative later films are also notable for the depth and richness of their female characters – emotionally complex, self-sufficient professionals whose crises and struggles reflect wider human questions.
Kieslowski was one of the great artists of the twentieth century, creating a remarkable body of work that has been a constant – and visible – presence throughout my life: an increasingly tattered poster of Juliette Binoche in Blue has hung on the wall above my head in every bedroom I've had since 2003. As it turned out, the Three Colours trilogy was to be Kieslowski's cinematic swansong: he died unexpectedly in 1996 at the age of 55. His death is a profound loss to European cinema.
Anneliese Holles, Berlin, Germany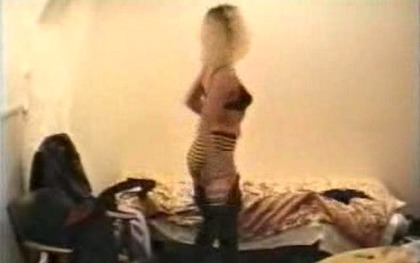 Wild, eccentric, brave, widely travelled and sexually vampiric, Malga Kubiak was born in 1950 in Poland and has since eaten her way through two husbands and many lovers, including one less than half her age. An underground femme fatale, she has used her life consistently in her films. "Life is not a story, life is life", she offers the memorable motto, before contradicting herself (as is her want) by adding, "I want my life to be like a movie" – then brazenly straddling her lover on camera in a scene that's both passionate and ribald.
Kubiak is on the cinematic warpath, yet she is also an ageing angel caring for a sick mother in a one-room flat, carrying on regardless of what anyone thinks. Having completed around 15 films over the past two and a half decades, and given birth to two children, she has also worked as a (comfortably naked) actress in theatre productions, and with an equally demanding Austrian film director – Carl Andersen, that bastard of the Underground. At times during one of her more headache-inducing experimental noise-scapes, you might want to leave the cinema for a cigarette. Afterwards, however, you'll hope to meet this peroxide-blonde wilderbeast [sic] in the flesh, her delightful English/Polish accent peppered with strange, customised 'Beat-titudes' and accompanied by more than a whiff of rare Polish vodka.
Now if you happen to be skulking around the lively 'immigrant ghetto' on the outskirts of Stockholm where she now resides, you might just get lucky and recognise her from behind, for she's bound to be wearing her personally customised jacket emblazoned with the words "FUCK SOCIETY" on the back. Don't take it personally: when she turns around she's bound to charm you with her wicked laugh and cauldron of ideas for her next crazy movie. And yes – you might just become her next underground superstar…
Minna Yliruikka, Oxford, UK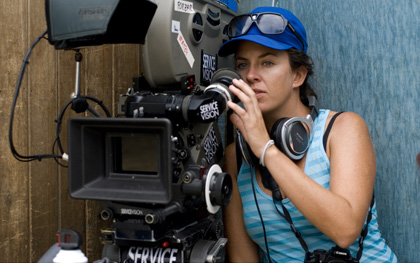 The young Peruvian director Claudia Llosa has indisputable talent and a cinematic eye, especially in her depiction of women and her compatriots. While her debut feature Madeinusa (2006) impressed both thematically and aesthetically, and imprinted her name in my mind, her second, The Milk of Sorrow (2009), left me speechless – not just by how much beauty she brought to the screen (through her choice of shots and locations) but how she showed the female body as the locus of history and memory. Her films point out how femininity and womanhood are not universal and self-evident. Though they have stirred controversy over their depiction of Peru's indigenous people, they deal with female experiences in a moving way, drawing the spectator close.
Llosa's cinema is multi-sensory. Her characters, their experiences and feelings, are explored through their haptic impressions, not solely through sight and sound. This is a quality that only talented filmmakers possess, and involves the spectator in an all-encompassing way. Through her eloquent cinematic touch coloured with beautiful aesthetics Llosa has created stories that talk about the past, present, trauma and memory.
Sophie Brown, Brighton, UK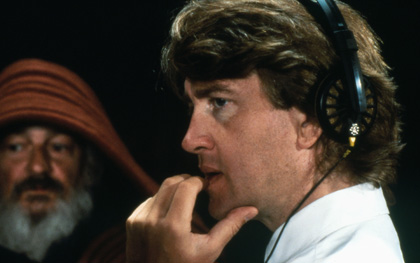 American director David Lynch's work is vibrant with mystery. The legends of cinematic history permeate his films: the smouldering sirens and rich aesthetic of Hollywood's Golden Age. His noir thriller Blue Velvet (1986) simmers with theatrical glamour, while his road movie Wild at Heart (1990) depicts the urgency of love with violent energy, a crashing soundtrack and iconic traces of that Technicolor fantasy The Wizard of Oz (1939).
A theatre of dreams, his films fetishise the surface and texture of both visual and acoustic elements of cinema. He magnifies the sound of words and lingers on the banal until it becomes uncomfortable, awkward and deeply unsettling.
Lynch explores the absorption and longing that cinema, with its screen gods and goddesses, generates – the sense of presence in absence. Identity, imitation and desire intermingle. In their muddled, deranged passion the female protagonists of Mulholland Drive (2001) merge with their idols; in Wild at Heart Nicolas Cage's Sailor Ripley exudes the spirit of Elvis Presley with blazing fervour.
His work has an operatic sincerity, with the mythic resonance and dark atmosphere of an underworld surging beneath the surface of his characters. Voices open up alternate realities; a phone call in Lost Highway (1997) unleashes a parallel world – echoing the initial fear of the disembodied voice upon the invention of the telephone.
David Lynch demonstrates a deep understanding of the audio-visual power of cinema and its potential to express instincts and impressions with sensory force. Imbued with memories of silent film and Hollywood classics such as Otto Preminger's Laura (1944) and Billy Wilder's Sunset Boulevard (1950), his work is seductive, lurid and absurd; an electric amplification of imagery and sound. Bursting with moments of irrational intensity, his films are the feverish dreams of cinema itself.
Anne Hollowday, London, UK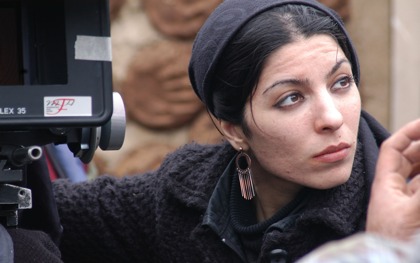 Enrolled into the family film school at 14, Samira Makhmalbaf was gifted golden opportunities in cinema at the expense of her high-school education. With her father Mohsen already firmly established as one of the world's major auteurs, she was, at first, simply another opportunity for her infamously provocative parent to aggravate the Iranian republic, this time by encouraging a woman to share his stage.
Samira's first feature The Apple, made in 1997 when she was just 17, tells that story in her own words. The film centres on two sisters who've been imprisoned in their family home. Unable to mix with other children and incapable of communicating in clear language, they offer an allegory for Samira's struggle for autonomy beyond the rule of her father.
Samira's mature output continued to display wisdom and patience beyond her years, next profiling Kurdish refugee teachers searching for students near the Iraqi border during the Iran-Iraq war in Blackboards (2000), which won the Jury Prize at Cannes. Her subsequent At Five in the Afternoon (2003) was similarly rewarded.
While the Makhmalbaf house was certainly marketed as a unified filmmaking centre, Samira's output is refreshingly unique. Neatly structured, it bears the hallmarks of her father's engrossing long takes and perceptive observations on the human condition, but develops them. Her preference for small, untold stories reminds us that minutiae are, sometimes, pivotal and that alternative perspectives can provide a stimulating challenge to our preconceptions. While many female auteurs simply focus their attention on unequal gender politics, Samira's desire for telling the most insightful and engaging stories, however plain they may be, is unrivalled.
Margherita Laera, London, UK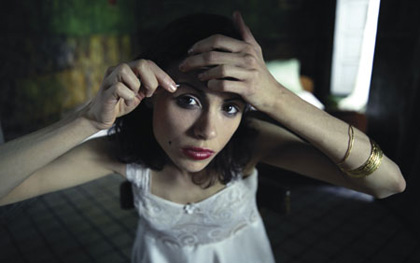 Shirin Neshat
's
eyes are lined with dense black makeup. The lower line is thicker and longer, mirroring the arch of her eyebrow. Despite its anachronistic boldness, this Persian tradition does not feel like caricature. It allows her piercing look to speak of her country, Iran, which she has never entirely departed despite having moved to New York as a teenager.
Neshat's first feature film, Women Without Men (2009), is a hymn to democracy that anticipated the turmoil of Iran's Green Revolution. Based on a novel by Shahrnush Parsipur, a book banned by the Iranian regime, the film investigates the lives of five female characters and their yearning for freedom during the Iranian coup d'état of 1953. It is a courageous political statement that places her cinema at the forefront of a battle still to be won across the Arab world. It is also, crucially, a mesmerising and captivating visual experience.
Neshat's haunting images of fully dressed women bathing in outdoor pools, wearing long dark garments and head scarves, have appeared like benign ghosts in my dreams. These sequences, in which the female characters attempt to wash away their despair, are often filmed from above, as though the camera eye is about to dive in the water in empathy.
Although Neshat speaks in the name of women, she has often expressed her discomfort at being labelled a feminist, and has never shown herself to be bitter at the insidiousness of patriarchy. Her struggle, she says, is for women and not against men. Femininity in all its multiple forms is a recurring theme in Neshat's work, from the hand tattoos of the photographic collection Women of Allah (1995) to the mysterious Laotian courting rituals in her video Games of Desire (2008).
An irresistible melancholy suffuses Neshat's imagery. To my mind, her visual narratives speak of displacement, the fundamental loss one carries inside when one settles in a foreign country. This is perhaps the reason why, having experienced emigration myself, I feel so enchanted by the way she summons her ghosts and looks straight into their eyes.
Julia Bell, London, UK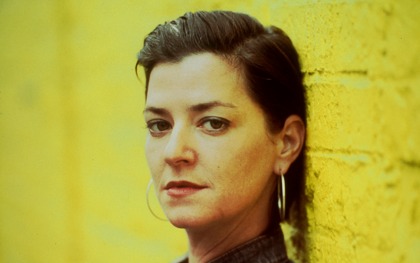 As with most of my film heroes, I discovered Lynne Ramsay just as I was starting to find out what cinema could be. I'd seen and loved much stranger and bolder films before, but her debut feature Ratcatcher (1999) pulled me close and spoke to me directly. Like the Glaswegian dialect in the film, it was a familiar but foreign language. A change of tone and pace.
She was not afraid to linger in silence if the scene required it, yet the storytelling was economical, even elliptical, with no excess flab. I leaned in closer to take in her photographer's focus on small gestures and textures: children's bored fascination with tracing patterns in mounds of table salt; the reeds and grit clinging to the face of a drowned boy. She showed me how a scene could be startling in its stillness or even its silence.
While her voice was markedly different, it was not a recognisably feminine one, but all the more appealing for its ambiguity. She portrayed childhood as brutal, sexualised and laden with guilt and unease, yet simultaneously foregrounded moments of tenderness or silly sweet imagination: a boy adjusting a holey stocking over his sleeping mother's toe; a mouse, tethered to a balloon, sailing through space to land on a cheese-decked moon.
Hearing her speak on stage a few years later, I was struck by her conflicting confidence and vulnerability. "I resent that!" she rebuked her interviewer, for suggesting that "not a lot happened" in her second feature Morvern Callar (2002), a story about a young woman who butchers and buries her boyfriend's body before passing off his unpublished novel as her own and taking an extended trip to Spain. Thus it was surprising to learn that Ramsay would not have been on stage at all that night had she not been granted special permission to smoke throughout, to calm her crippling nerves.
Criminally underemployed since Morvern Callar, Ramsay has at last completed her third feature [We Need to Talk About Kevin]. I can only hope that this will mark a welcome change of pace for her too.
Helen Jack, London, UK
I remember watching Lynne Ramsay's Morvern Callar (2002) when I was a painfully shy 17-year-old who found solace in Bexhill-on-Sea's local independent cinema. That evening I was on a first date that proved both awkward and far less interesting than the woman I was transfixed by on screen – a woman who strode down supermarket isles to the haunting vocals of Lee Hazlewood, dismembered her boyfriend to the wistful sounds of The Velvet Underground, and had sex with bereft men in hotels to the stoned rhythms of Lee 'Scratch' Perry. She was my kind of anti-heroine.
Samantha Morton's Morvern is a fascinating character, far more complex than most of the depictions I have seen of women in cinema. As a young checkout girl in a small coastal town, she dreams of a life less ordinary, a desire spurred on by her boyfriend's suicide and his wish for posthumous fame, having left her a copy of his manuscript and a publisher's address. Morvern adds her name to the work and begins the process of finding an escape from her bromidic existence. Exploring ideas of identity, grief and morality with great cinematic flair, Ramsay never simplifies her subject or the world she inhabits.
A rather mute and hypnotic character, Morvern is well suited to Ramsay's aestheticised style of filmmaking. Ramsay uses shallow focus to paint Morvern's alienation, keeping life blurred abstractly, encouraging us to see the world as Morvern might, as strange, torturous and profoundly beautiful.
It is Ramsay's acumen for storytelling – her use of music, landscape, colour and framing – that makes watching this film such an esoteric and penetrating experience. Every time I watch it I find something new to love. The film made me realise that being 17 in a seaside town needn't be drab – and will always be part of what made me me.
Sidney Frank, London, UK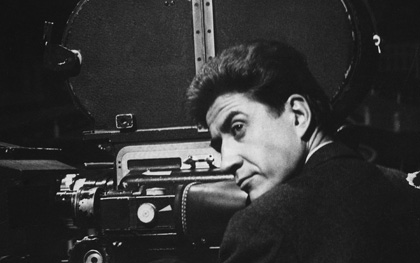 When I was 15 I watched Alain Resnais' The War is Over (1966). I was staggered by the way memories and events were manipulated to serve the swirls and eddies of the story: here was a master who seemed not only to have tamed time but made it roll over to have its tummy tickled. I had never watched a film that so resembled the workings of my own memory in its construction. I recall thinking: this is how it really is to remember.
It struck me that this was what film was truly for, to replicate and heighten how it feels to be human and alive. It was a beautiful moment. That schoolgirl thought is still the bar by which I judge films. As I watch, do I feel "this is how it really is"? If a film can make me think that, whatever its faults, it is a success.
I was then a weird teenager on a Resnais quest. I began to join the dots, seeing connections and references, realising how later filmmakers owe him a debt. I saw how In the Mood for Love (2000) gives a coy nod, stylistically and thematically, to the stunning Hiroshima Mon Amour (1959). By the time Pulp Fiction (1994) spattered across our screens, I could barely tolerate the critics who threw superlatives at Tarantino (not many stuck) for his 'innovative' editing, mouthing sullenly back at them, "Resnais did it first". (Yet Resnais differs from Tarantino in an important way as, uncomfortable with being seen as just another drop in the nouvelle vague, he has been more interested in modernity than novelty.)
From Resnais it was a short hop to Truffaut and my first crush, Jean-Pierre Léaud. (I told you I was weird.) My best friend had Bros on her walls; I had Truffaut, whose alter-ego Léaud was said to portray. Then on to Tarkovsky, Varda and Polanski. Resnais had prompted a sort of Euro-rail excursion through our film culture. Only I didn't want to just watch films, I wanted to cross to the other side of the screen, affecting and forming the stories, making them my own.
So here I am a couple of decades later: hopeful, writing mostly unproduced screenplays, nose still pressed to the screen, feeling "This is how it really is."
Keri Leese, Edinburgh, UK
Agnès Varda
is my friend. We've never met but I'm sure of it. This is her talent. With an unassuming warmth and humour she invites you in to share her world, one filled with delight, curiosity and wonder.
Her films are not genre pieces but rather little concept worlds to be played out while following the lead character, sometimes Varda herself. She's been making her worlds since 1954 and, perhaps because she doesn't charge around with wild abandon, hasn't had the recognition of some of her fellow French New Wavers. Still, she's a pioneer, experimental and original.
Her style is controlled and engaging, owing much to her study of photography and her obsessive interest in paintings. Her camera often finds much fascination with the faces she is trying to capture, exploring the gap between physical closeness and emotional distance as a screen couple can get so close they could almost meld yet find themselves unable to connect. She lingers on the physical surface of skin (or a wrinkling potato), attempting to soak up its texture and beauty through the camera. She always shows a loving and tender respect for whatever she shoots.
She has belonged to many movements but been defined by none. As a feminist, Varda makes films about women in a new way, without it feeling like there is any agenda. Hers are female characters with their own story to tell, trying to find their way and struggling with more than romance, often lost or lacking the power to control their lives, caught on the outskirts of society.
Most of all I like the clear joy for filmmaking which runs through everything she makes. She captures images like a kid with a camera. Even now, in her 80s and with dip-dyed hair, she relishes her freedom, displaying her enduring talent as French cinema's whimsical grandmother and as the woman who got Godard to smile.
Claudia Firth, London, UK
The more of Agnès Varda's films I watch, the more I admire her. She started making films alongside other experimental filmmakers of the Rive Gauche and has always been unashamedly herself. Whether working in fiction or documentary, she draws heavily on her own life experiences. Her journey from art-history student through photographer to filmmaker informs her self-conscious image-making, with its frequent framing devices (photographs, cameras, reflections in windows, mirrors, picture frames, even – in 2008's The Beaches of Agnes – bed frames). It's the playful way she combines these distancing techniques with the personal that gives her work such strength and singles her out from her contemporaries.
Playfulness and humour are also evident in the way she uses language. Documenteur is the title of a film she made in Los Angeles in 1981; the word itself is a mixture of 'document' and 'menteur', French for liar. The protagonist is fictional but based on autobiographical material and filmed in real time – a fictional character within a documentary. The title's play on words is significant not only in questioning the truth claims of the documentary image but also Varda's playful fictionalisation of reality: it seems a good description of what she and her work are about.
Even the films directly about herself seem to be semi-fictionalised. In Uncle Yanko, a young Agnès goes to meet her bohemian artist uncle on a San Francisco houseboat. The scene we would expect to convey the most emotional truth, in which she meets him for the first time, is repeated several times in different languages, continually interrupted by the clapperboard. Varda's funny, clever and at times difficult films remind us of the importance of playful experimentation.
Wanyun Chiu, Taouyuan City, Taiwan
What is a woman? Off screen, the question guarantees fierce debate. On screen, it hardly passes for a question. Since its infancy, cinema has been throwing female archetypes at us – the virgin, the whore, the femme fatale, the naïve ingénue, the kickass heroine or the working woman who has everything but love. In short, cinema does not know half of its audience and is not trying.
Agnès Varda asks that very question at the beginning of her socio-documentary Reponse de femmes: Notre corps, notre sexe (1975). That short film, clearly intended to liberate women's voices from a cacophony of male-centred discourse, also epitomises Varda's film career – her 50-plus years of dedication to the unheard and unseen of celluloid.
The lone woman in the intensely patriarchal tribe of the French New Wave, Varda is her own person. She's neither an eager crowd-pleaser like Truffaut nor a style-over-substance militant like Godard; nor does she dwell fixedly on the mundanity and absurdity of life like Rohmer and Resnais. Varda is above all a humanist who gives body and soul to a thrilling diversity of heroines, an achievement starkly absent from the works of her supposedly groundbreaking contemporaries. From the capricious Cleo in Cleo from 5 to 7 (2005) and nonchalant Mona in Vagabond (1985) to the erratic Mary-Jane in Kung-Fu Master! (1988), she unfailingly captures the beauties and flaws of humans.
Varda once lamented, "The truth is, it's very hard to be a jolly feminist when there is so much misery going on around you." In her tireless quest to do women cinematic justice without ever turning into an embittered cynic, Varda is the closest to a jolly feminist the cinema will ever get.
Abigail Berry, London, UK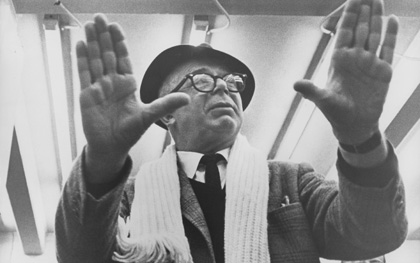 Although overlooked by writers on cinema at the time, Billy Wilder directed some of the finest classical cinema that continues to entertain and impress audiences. A German émigré who fled the Nazis along with other filmmakers such as Douglas Sirk and Fritz Lang, Wilder expanded his talents from writing screenplays into direction upon his arrival in Hollywood, performing both functions in much of his work.
The creative control this allowed produced a number of wonderful aspects in his films, but it is his consistently masterful handling of female stars that makes him so inspiring. Wilder elicited some of the most memorable performances from actors as diverse as Barbara Stanwyck, Audrey Hepburn and Marilyn Monroe. He displayed a flair for twisting our extra-textual associations with such players to give their characters more depth and resonance.
Sunset Boulevard (1950) is a film without parallel in this respect, not only displaying female screen acting virtuosity but also showing Wilder to be an expert in manipulating the star-audience relationship for maximum effect. It merges Gloria Swanson's public persona (as a famous Hollywood famous icon before sound) with the forgotten silent screen actress she plays, creating a breathtakingly complex blurring of Hollywood fact with Dream Factory fiction.
The appearance in the film of other stars of the silent era such as Eric Von Stroheim and Buster Keaton adds an unsettling plausibility to the neo-gothic set design (complete with a haunted organ) of the actress's mansion and the disturbed behavior of the woman who inhabits it. Swanson's grossly melodramatic acting style also mirrors the characteristics of silent cinema, increasingly confusing film and reality. It was this uncomfortable proximity to Hollywood 'reality' that made the film notorious upon its release, and it still mesmerises today.
---
Thanks also to Kathryn Craigmyle (who praised Edgar Wright's reinvigoration of the British comedy), Sanam Hasan (Deepa Mehta's poetic, challenging explorations of Indian culture and identity), Siobhan Denton (Terrence Malick's philosophical speculations and poetic lyricism), Philippa Norgrove (Harmony Korine's immersive, subversive missives from society's margins), Lucy-Anne Cave (Gus Van Sant's storytelling powers) and Charlotte St Clair Wilson (Pier Paolo Pasolini's outsider provocations).
See also
Kind of 'blue': Nick James proposes Kieslowski's Three Colours Blue for the film canon (April 2002)
Stars in his eyes: David Lynch talks to James Bell about his Dark Night of the Soul project (July 2009)
Iranian house style: Hannah McGill on the Makhmalbaf Film House (April 2004)
Ratcatcher reviewed by Charlotte O'Sullivan (November 1999)
Where the wild things grow: Adrian Martin on Alain Resnais' Wild Grass (June 2010)
At home (and away) with Agnès Varda: the grande dame of the cinema talks to Daniel Trilling (March 2011)