Entrants' inspirations, part five:
Film characters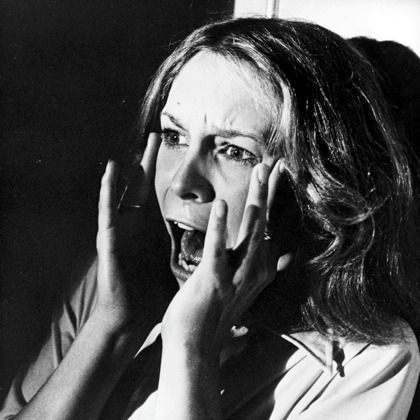 Jamie Lee Curtis as Laurie Strode, the 'final girl' in Halloween (1978)
All the competition entries fit to print!
Earlier this year we held a competition for amateur female film writers, inviting them to submit a thumbnail description of a person in the world of film who is or has been an inspiration to them.
We had a terrific response – 107 entries came in, of cheeringly high general calibre and broad range – and a shortlist is now being picked over by our judging panel.
In the meantime we're now beginning to edit and publish the best of the postbag, split into subject categories: following this page of entries about actors, we'll be uploading submissions about directors, other off-camera crafts people, film characters and films. Check back soon for those, or follow us on Twitter or Facebook to stay informed.
---
» See our other entrants' inspirations:
Actors | Directors A-H | Directors K-W | Other crew, collaborators, and critics | Films
» See our critics' inspirations
» See our competition introduction
---
Sara Carroll, Southend-on-Sea, UK
"The old girl scout comes through again." These are the famous words Laurie Strode (above) utters prior to her cat-and-mouse game with Michael Myers in the horror classic Halloween (1978). My affection for horror, and in particular the stalk-and-slash sub-genre, stems from the tribulations and ultimate triumph of the 'Final Girl', in this case Laurie (played by a fresh-faced Jamie Lee Curtis).
The Final Girl, a term coined by Carol Clover in her much celebrated 1993 publication Men Women and Chainsaws, is the only character able to fight and defeat the killer. She is resourceful, virginal and smart. In Clover's words, she is "boyish", and it is this characteristic that sets her apart from her female counterparts. Clover's analysis of the Final Girl is fascinating and brilliant. The character of Laurie Strode adheres to Clover's analysis – but also challenges it, with relish.
Laurie Strode is more feminine than Clover gives her credit for. Her girlishness is startlingly apparent when it is revealed she has desires to go to the homecoming dance. Laurie's struggle and insecurities resonate with those who lack the self-confidence to pursue romance because they fear, like Laurie, that they are 'too smart' for boys. From a shy, insecure girl who buries herself in books to hide unfulfilled desires to a girl fighting for survival and succeeding where her counterparts did not – that is surely is a journey of female strength worth celebrating. As Clover aptly notes, "When she downs the killer, we are triumphant."
Fiona Grant, London, UK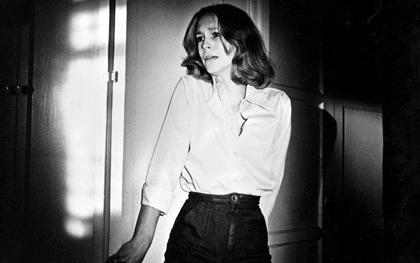 In a world (within film and beyond) that gives us countless stories of male heroes yet relegates women to the role of victim or supportive wife or mother, the Final Girl of the horror film remains a breath of feisty fresh air. She's become a horror film archetype – the last woman alive who survives on her wits and resourcefulness to dispose of the killer.
Sadly, her significance is often marginalised as she belongs to a film genre that receives little critical acclaim. Carol Clover, the feminist critic who coined the term 'Final Girl' in her book Men, Women and Chainsaws, further reduces the archetype's impact by suggesting the Final Girl is deprived of her femininity and sexuality so that men will sympathise with her. Clover even suggests that women who enjoy horror films suffer from masochistic fantasies. It seems less insulting to suggest that it is precisely the subversive role of the Final Girl which women find so inspiring.
Halloween's Laurie Strode is the quintessential Final Girl. She does appear to support Clover's sexually unavailable and bookish stereotypes, and the horror cliche that sex or vanity leads to death. However, this depends on a patriarchal notion of what a female hero should be, one defined by patriarchy's definitions of femininity and sexuality. The Final Girl is so much more. Does Laurie really only survive because she is less vain or sexually available than her friends? Surely it has more to do with the fact that she is intelligent and resilient? The Final Girl cannot be dismissed as a mere male construct; she inspires us by her strength to fight not only the knife-wielding maniac but ultimately by taking on patriarchy itself.
Sacha Mardou, St Louis, Missouri, USA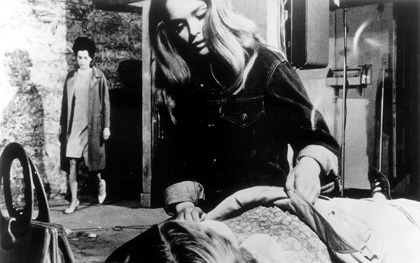 When I was 17, my local fleapit cinema held a 'Zombie All-Nighter'. After George A. Romero's classic 'Dead' trilogy and a best-forgotten 1980s flick, the finale of the evening was the premiere of Tom Savini's 1990 remake of Romero's original 1968 Night of the Living Dead. The transformation of the character Barbara alone was worth staying awake for.
Romero's 1968 Barbara didn't do much for me at all, shell-shocked as she was through most of the movie. But Patricia Tallman's 1990 Barbara, at once mousy and kick-ass, had me silently cheering in my threadbare seat.
"They're horny Barbara, they've been dead a long time!"
So jokes Barbara's brother Johnny on the ill-fated visit to their mother's grave. (He doesn't survive the next two minutes.) That night the known world falls apart and Barbara finds herself in a rural town where the citizens are turning into cannibalistic zombies. Running for her life, she bunkers in a random farmhouse with a warring band of strangers, shaking herself out of mute shock and learning to keep her wits and stay alive. Her prim skirt and blouse are traded for army pants, boots and a denim jacket over her white vest – practical, sexy even, though she was far from the teutonic Lara Croft type.
That summer, I admit, I did mimic her look. And in my mind I'd invoke her cautious demeanor – suspiciously eying both the shuffling consumerist zombies and the would-be pickpockets in Manchester's Arndale centre. When I'd walk past jeering scallies in the street, I'd not be myself, I'd be Barbara. It was a game I'd slip into.
"We could walk right by 'em…. You know I'm right."
That was now half a lifetime ago, but I still love that movie, and Patricia Tallman's Barbara. I think back to the many times my teenage self would drink my taxi fare and I'd have walk home alone at midnight, and I wince. I made it to middle age (well, almost) unscathed – never mugged! I have Barbara to thank for that, at least a little.
Concetta Sidoti, London, UK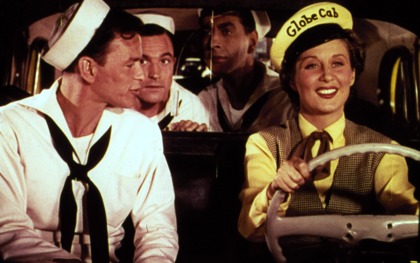 When I first read about this competition, I wondered who to write about. Contenders included Agnès Varda and Pauline Kael – women who have had to fight the perception that they're doing a man's job.
Then a line of dialogue popped into my head and made me smile. "A lady cab driver? Oh, how revolting!" says Betty Garrett, affecting the voice of a hoity-toity matron for the benefit of enquiring policemen in On the Town (1949). The gag, of course, is that her character Hildy Esterhazy is the "red-hot taxi driver" the cops are looking for.
Garrett is the best thing in a musical in which Frank Sinatra sings, Gene Kelly dances and New York City landmarks are filmed on location. She plays a sassy, streetwise New Yorker who "never gives up anything [she] likes" – including Sinatra's Chip. Unlike her female co-stars, the Broadway veteran was an actress first and foremost, rather than a singer or dancer: she's a far more accomplished comic performer than Vera-Ellen, who plays the country mouse and all-purpose fantasy girl Ivy Smith, or high-kicking Ann Miller as the man-eater Claire Huddesen.
Garrett's opening number 'Come Up to My Place' – a duet with Sinatra in which she more than holds her own – is openly sexy and richly comic to a degree that is rare for an MGM musical, not to mention closer to the more adult themes of Adolph Green and Betty Comden's original stage musical. Compared to the song 'When You Walk Down Main Street with Me' – a twee avowal of small-town American values – it's a raunch-fest. So too her later duet with Sinatra, 'You're Awful'.
Hildy is a beautiful performance from an actress whose Hollywood career was cut short when she and her husband Larry Parks were blacklisted. Garrett was ballsy, warm and – unusually for a female character from musicals of the era – not likely to make a 21st-century feminist want to poke her eyes out. Is it any wonder that Green and Comden give her the best lines? Explaining herself later to the police, she says: "He wanted to see the beautiful sights of our beautiful city of New York – and I showed him plenty."
Leilani Holmes, Cheshunt, Hertfordshire, UK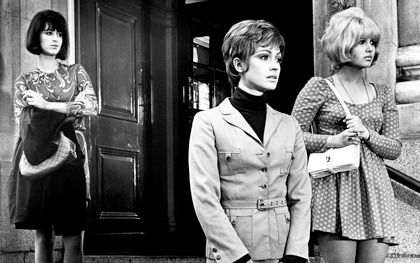 Whenever I hear groans about the misery of British social realism in film I think of the joy that is Peter Collinson's Up The Junction and take heart at the character of Polly Dean. This 1967 film is an embracing piece of work, and as upbeat as it is serious in dealing with the story of upper-middle-class Chelsea girl Polly (Suzy Kendall), who determines to leave the entrapments of her social advantages behind to make her own way in the world, meeting and finding romance with Battersea boy Peter (Dennis Waterman) who works in a junk shop and aspires to a better life.
Through Polly's eyes and experience the lives of the young and working-class are revealed. Some of the social controversies of the time are confronted through her compassionate exploration of her newfound friends and the bustling world they inhabit. Low-angle shots and an almost noirish lighting give a rich mood to the film. And there is lots going on, a broad sensory input: we're 'in life' with this film, enveloped by the sometimes frenzied layering of image and sound. Inside the world of these characters whatever beauty or ugliness life brings, a kind of honesty blooms. Seeing this made me love British social realism that, here, contains great compassion alongside the atmospheric brashness summing up those times and class issues with Polly's affectionate gaze.
Though not of my era, Up the Junction reminds me very much of the London I know today, where the wealthy are drawn to districts rich with working-class culture, subtly changing the dynamics of a place and people they seek to soak up. The greenness of your grass always depends more upon how you tend your plot than the neighbourhood in which you plant it. For that reason alone I have never tired of watching Polly Dean in this wonderful work of film. I never will.
Louise Nelson, London, UK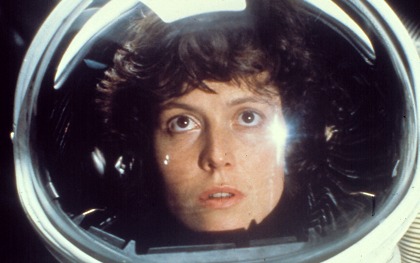 Every great film is a new world. The characters who inhabit that world stay with the audience forever.
Ellen Ripley, the lead character in the Alien series, is one of cinema's most iconic figures. Ripley, as inhabited by Sigourney Weaver, inspired in me a love of film, horror and science fiction. She is timeless.
I first saw Alien (1979) when I was 21. It was the first film I watched repeatedly. Ripley was a character I had never seen before – a strong female protagonist who battles a near-invincible enemy. Ripley wasn't characterised through the prism of her familial or sexual relationships. We judge Ripley on her own merits. She is defined by her work and her often utilitarian choices.
Throughout the Alien series, the fate of the humanity rests in Ripley's hands alone. Yet she's not a God-like figure. She remains accessible because of her vulnerability, a complex and flawed character at once clinical (she would rather abandon the infected Kane than break her ship's quarantine) and compassionate (she 'adopts' the orphan Newt at risk to her own safety). She strips herself of her femininity (she shaves her head to appear 'male') but soon indulges her sexual desires (she has a fling with prison doctor Clemens). She kills dozens of predatory aliens but eventually succumbs to one. Ripley's evolution, from transport worker to alien hybrid, is wholly unusual.
The defining scene of the whole Alien series is that which closes the first Alien film – a scene which showcases Ripley's strength and depth of character. Ripley initiates a self-destruct sequence to kill the alien on her ship and escapes in a separate shuttle. As the last surviving crew member, she readies herself for her journey back to Earth. But she discovers that the alien has climbed aboard the escape shuttle. Despite her intense fear, Ripley kills the alien. She is afraid and alone but survives.
Clara Mai Davarpanah Varnosefadarani, Guildford, Surrey, UK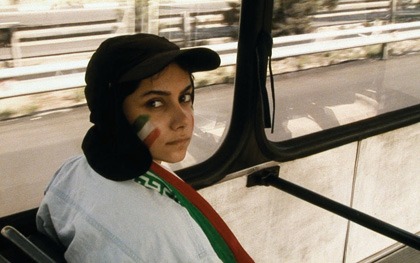 Being the most masculine of the six arrested female football fans in Jafar Panahi's Offside (2006), the Smoking Girl (Shayesteh Irani) might seem an unlikely voice for the group, yet she's at the forefront of defending their rights. She acts as a buffer between the officials and the other girls, as well as between the sexes. By dressing convincingly as a boy yet maintaining her female identity, she demonstrates there is no difference between the two sexes, and therefore no need for discrimination.
Striding with confidence into the detention centre, never hesitating to answer back, she overcomes the degrading atmosphere by intimidating the officers. Her clothing as well as her smoking positions her as the rebel of the group. Verbally aggressive, she's the only one willing to talk and negotiate with the officers, and it's through her charisma that she wins their sympathy in the long run. Not scared of a fight, she also demonstrates the strength associated with masculinity, head-butting a boy for his insulting remarks. She's one of the most original characters in Iranian cinema.
My fascination with cinema lies the complexity of this image: a girl embodying a wide range of personality types to gain her rights – from gender-bender to fighter and rule-breaker – played by an actress who may or may not have the same character traits and directed by a man.
Harmanpreet Kaur, New Delhi, India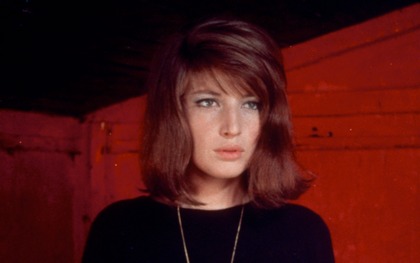 Dressed in a bright green coat, dislocated and disoriented, Monica Vitti's Guiliana trudges through a post-industrial Italy of cold factories and black waste in Michaelangelo Antonioni's Il Deserto Rosso (The Red Desert, 1964). I sat down to view this film unaware of its story or its history, and was sucked into a new passion for cinema. I saw myself in his melancholic and disaffected women, especially Vitti's characters in L'avventura (1960), La notte (1961) and L'eclisse (1962). Here were women flâneurs mapping their psychology onto a city; through them Antonioni made us traverse the post-war European psyche.
The theme of alienation still reverberates in a post-modern context. Guiliana wears an expression of discomfort, owing partly to a car accident; but it is also an unease with her surroundings and her husband. Her last words, as she looks at a bird skirting the yellowish-red fumes rising from a factory chimney ("Birds learn not to fly into it"), also warn us of the catastrophe of an alienated landscape, a recurring theme of Antonioni's films.
Antonioni repeatedly puts Vitti in these urban landscapes, whether the grey factory of The Red Desert or the wide, empty suburban roads of L'eclisse. Down them his camera stalks her. It studies her hair and her neck for a long time – a time during which one can easily be drawn inside her mind, inside cinema.
Connie Chan, San Jose, California, USA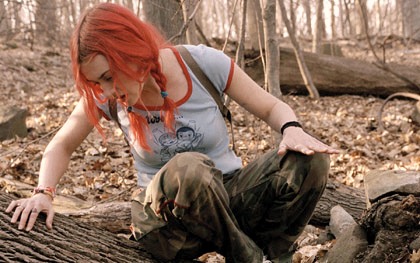 My screen encounters with the archetype of the 'Manic Pixie Dream Girl' have been both enlightening and confusing. While a welcome complement to the movies' narrow spectrum of female character types we're asked to identify with (from voluptuous ass-kicker Lara Croft to the gals of Sex in the City), MPDGs still suffer from underdeveloped, boring personalities and tend to be annoying rather than endearing.
I was ready to relegate the Pixie to the 'cheap gimmick' pile when I happened to re-watch Eternal Sunshine of the Spotless Mind (2004). Kate Winslet's fantastic portrayal of Clementine made me rethink. A quirky female love interest who helps the male lead reach a revelation, she ticks all the MPDG boxes. Still, the character has one element the typical Pixie girl lacks: depth. Often the audience is told rather than shown how these women are interesting. There's a misconception that quirkiness alone will make a good character; actually it creates shallowness.
Clem's depth comes from her flaws. In the opening 15 minutes we see her erratic and troubled nature. And as she states, she isn't a concept who exists just to support Joel; she has her own life and problems to attend to. The story is as much about her as Joel, despite it being told from his point of view.
Clementine is an excellent example of a well-defined female character in cinema, not to mention a great starting point for the Pixies to evolve into developed characters.
Kate Goranka Whittaker, Cardiff, UK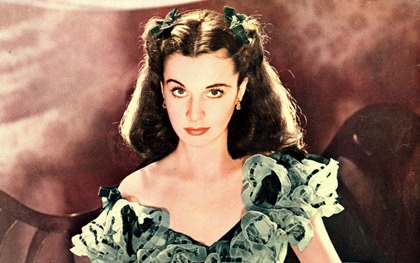 Since childhood I've found myself watching Gone with the Wind (1939) repeatedly without tiring of it. The story itself was melodrama, Ashley was a bland sap, Melanie was indeed a "mealy-mouthed ninny" and Rhett was just Clark Gable. But Vivien Leigh as Scarlett O'Hara was fascinating to me. A friend recently shocked me with the view that "Scarlett was horrible".
In my mind Scarlett is an example of strength and passion, of going out and getting what you want rather than sitting about moaning. She is always the centre of attention, not just for her beauty, but for her spark, wit and charm. She does not allow herself to be ruled by men's desires, she does not rely on them for money, and in the end – even in the depths of despair and after many personal crises – she is ultimately an advocate of positive thinking: "After all, tomorrow is another day!" Certainly she is selfish and spoilt – those are her greatest flaws – but these traits go hand in hand with her ferocious drive to survive and thrive and keep what is important to her.
Vivien Leigh, with her catty dimpled grin, was perfect for Scarlett, as the screen tests of other actresses in the running for the role will attest; the likes of Lana Turner seem ridiculously wan by comparison. Coupled with the stresses of working under 'man's director' Victor Fleming, and missing her lover Laurence Olivier, she came alive as Scarlett with a performance that does not date, but stands alongside the ball-breaking feminist attitudes of today. Scarlett is a fighter, an independent woman who does not suffer fools, and as such she has always been an inspiration.
---
Thanks also to Yasamin Saeidi (who found enlightenment in Happy-go-lucky's Poppy), Geli Mademli (who rolled with Petra Going in Athina Rachel Tsangari's The Slow Business of Going), Tara Ghai (who admired from afar Double Indemnity's Phyllis Dietrichson), Sandy Wagg (who found shortcomings in the Bechdel Test evinced by Mattie Ross in the Coen brothers' recent True Grit), Carly Street (who found subversive comic intelligence in Mel Brooks' creation of Franz Liebkin in The Producers), Joby Hill (who took voyeuristic inspiration from Rear Window's L.B. 'Jeff' Jeffries), Kika Kyriakakoy (for whom the title character of William Klein's Qui êtes-vous, Polly Maggoo? constituted a daring deflation of cultural pretensions) and Jo Bowker (who also praised Alien's Ripley).
See also
Day of the woman: B. Ruby Rich on Kill Bill Vol. 2 (June 2004)
Switchblade Romance reviewed by Mark Kermode (October 2004)
Diary of the Dead reviewed by Kim Newman (March 2008)
Galaxy Quest reviewed by Kim Newman (May 2000)
Offside reviewed by Julian Graffy (June 2006)
Geometry of feelings: Guido Bonsaver on Antonioni's L'eclisse (July 2005)
The Science of Sleep reviewed by Edward Lawrenson (August 2006)
The Delirious Fictions of William Klein reviewed by Tim Lucas (DVD, May 2008)