Entrants' inspirations, part two:
Directors, A-H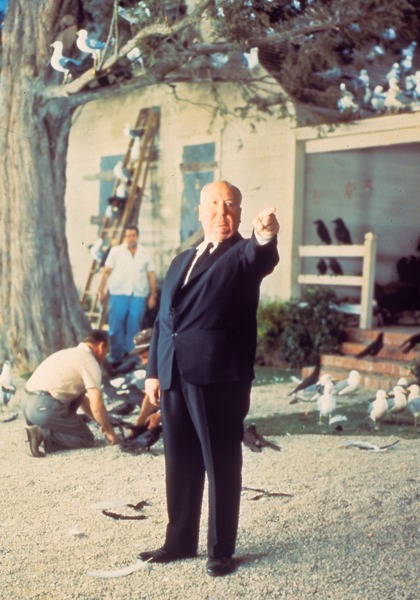 The best entries from our Women on Film competition for amateur female film critics
---
» See our other entrants' inspirations:
Actors | Directors K-W | Other crew, collaborators, and critics | Characters | Films
» See our critics' inspirations
» See our competition introduction
---
Anna Valdez Hanks, London, UK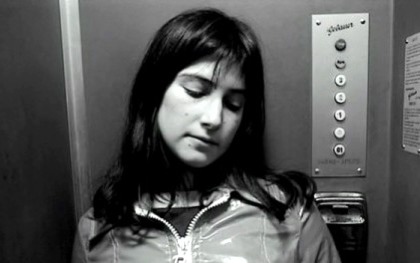 When judged on audaciousness and distinctiveness, Belgian director Chantal Akerman has few peers. Through her singularly austere direction, Akerman's early films, such as Jeanne Dielman, 23 Quai du Commerce, 1080 Bruxelles (1975) and Les Rendezvous d'Anna (1978), created a reflexive cinema that was startlingly original in form.
Frequently moving between narrative and non-narrative forms, many of her films contain elements of both. Her documentary D'Est (From the East, 1993) can be seen as a pinnacle of her singular vision. Made in 1993, it is a series of shots filmed in the demised Soviet bloc, from East Germany through to Russia. The camera tracks slowly past tenements and unending rows of people waiting – merely waiting – perhaps to cross the road, or for buses. The faces are deadened, as though literally stultified by blows from the hammer and sickle. They seem like tableaux vivants, or actors waiting to hear action. Closer to music than to conventional cinema, D'Est is an intoxicating evocation.
Akerman's 40 or so films vary enormously in their artistic integrity. Her later output is a disturbingly poor mix of genre pastiche films that contain no sign of her earlier vigour. Nevertheless, Akerman has done what few directors can claim: to realise new possibilities in cinema.
I see Akerman's cinema as part of the brutalist movement of the 60s and 70s. Brutalism in architecture is epitomised by unrelenting concrete buildings: an extreme type of modernism. For its admirers, the purity of brutalist form is a kind of poetry.
The quality of Akerman's early films mirrors this architecture. Ironically the pleasures of brutalism lie in its exaltation of what is usually seen as modernity's base by-products. Akerman focuses on modern human miseries: domestic drudgery, isolation, and emotional deprivation. She contains these concepts, re-ordering them in her unique cinema. It is the sheer force of Akerman's pure creative vision that commands us to attend to her art.
Gabriela C Staniszewska, Bristol, UK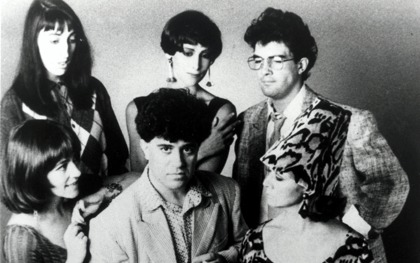 The first time I encountered Pedro Almodóvar's work was as a jaded student of GCSE Spanish, desperately fumbling through a limited foreign-language section in my local video shop in search of an alternative to a monotonously dry revision schedule. High Heels (1991) was the only Spanish film they had, and with that began the blowing of my tiny, sheltered 15-year-old mind. I'd never seen anything like it, and I was hooked.
Six years later, as a student of film, we were read Laura Mulvey's seminal piece 'Visual Pleasure and Narrative Cinema'. Whilst my classmates' moods sank ever lower, slowly comprehending with horror their roles as spectators, I couldn't help feeling slightly more positive than the rest: I had finally realised why Almodóvar's work had been such a shock. Having been brought up on mainstream Hollywood classics, which rarely, if ever, passed the Bechtel test, I had never before seen women portrayed on screen in such an intelligent and competent manner.
Through both his exceptionally skilful interpretations of female relationships (in particular his compassionate depictions of complicated and fractious familial bonds in films such as High Heels, Volver (2006) and Women on the Verge of a Nervous Breakdown (1998)) and his granting of centre stage to trans-gender and trans-sexual characters (such as Agrado in All About my Mother (1999), Tina in Law of Desire (1987) and Angel in Bad Education (2004)), Almodóvar manages to 'un-gender' his audience. An act that seems impossible within the patriarchal systems of Mulvey's influential piece.
His work is more than a breath of fresh air, it is a colossal and purging wind, obliterating the fusty architecture of an antiquated mainstream. It was this wind that blew through my mind the first time I experienced Almodóvar, and continues to do so at every encounter. His work freed me to sit in a cinema audience, or be a filmmaker without adhering to the patriarchal values espoused by mainstream Hollywood cinema.
For me, he proved Mulvey's thesis limited, and thus let my love affair with film flourish. Estoy eternamente agradecido.
Henrietta Ashworth, Brighton, UK
Almodóvar
(referring to him by his surname is
de rigueur
: like Hitchcock his work is a genre in and of itself) is a filmmaker who inspires devotion unlike almost any other. Last year I attended a lecture in which the lecturer announced that, if forced to watch one sequence of film on repeat for the rest of his life, he would choose the drag-act from
High Heels
(1991). Not every filmmaker inspires this kind of fervour – and certainly no other boasts a sado-masochistic pissing sequence as a central set-piece in a major early work (as does 1980's
Pepi, Luci, Bom
).
Both sequences are exuberant and camp yet also haunting and melancholy – qualities that make Almodóvar's films the incandescent joys they are to watch. He has the kind of individuality that marks out all great filmmakers, and yet an hysterical irreverence that makes him a lot more fun to watch than most. You don't find any drag-acts in Bergman or scooter chases in Kurosawa. And for me they are the poorer for it.
He is, however, as much an artist as any of the greats. Influenced by Douglas Sirk's 'women's pictures', Almodóvar emerged from the Spanish movida – the free-and-easy, punk youth movement that gripped Spain in the years following Franco's death. His aesthetic is colourful, stylised and punk. Though he's now a grande dame, his sense of freedom and fun is what most defines Almodóvar and makes him most loveable for a woman like myself, overwhelmingly bored of po-faced, phallo-centric cinema.
From the majestic Carmen Maura to the more earthy Penelope Cruz, Almodóvar's films showcase un-'Hollywood' femininity and rescue melodrama from its pigeon-hole as a lesser 'female' genre. Pedro Almodóvar loves and represents all that is other to monolithic 'culture'. For that I would happily watch any one of his films on repeat for the rest of my life. As Dr Johnson almost said, "when a man (or woman) is tired of Almodóvar, they are tired of life."
Stacy Norman, Carlisle, UK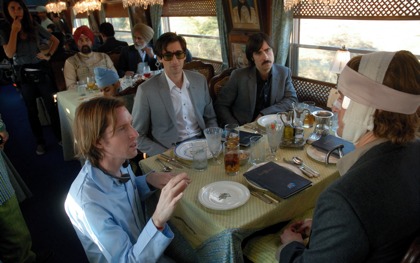 The first time I watched The Royal Tenenbaums (2001) I was blown away, not only by the writing and story but also by its visual beauty. Each shot is like a photograph, something I'd like to pluck from the screen and hang on my wall.
I was pleased and inspired to find that this applied to all of Wes Anderson's films, and don't consider it an exaggeration to say that he has changed how I watch films. I now look at each shot as whole, notice the little details that take it from ordinary to breathtaking.
Visuals aside, Anderson has a great knack for taking flawed, almost unlikeable characters and turning them into some of the most relatable characters in film today.
These days it seems to be quite common for filmmakers to use 'quirky' characters and expect this to be enough to make their film stand out. The reason these characters work so well in Anderson's films is that he goes on to shows us the character that exists beneath the eccentricities.
He also has a way of looking at unconventional relationships, and showing how meaningful they can be, without being patronising about it or shoving it in our faces. The relationship between Max and Herman in Rushmore (1998) is, in my opinion, one of modern cinema's greatest examples of age meaning nothing in a friendship, perhaps only just beaten by Harold and Maude (1971).
Ever Dundas, Edinburgh, UK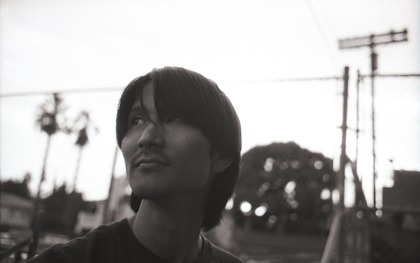 New Queer Cinema emerged in the 90s as an excoriating antidote to the stereotypical portrayal of sexuality in mainstream films. Gregg Araki is one of the pioneers, and his films portray sexual identity as mutable, moving away from heterosexual and homosexual norms.
With postmodern irony, an almost excessive use of intense colour, and tongue-in-cheek sloganeering, Araki's films are pop culture delights. Yet critiques of his earlier work lean towards the dismissive, positioning his paean to youth and pop culture as shallow and meaningless. Whilst acknowledging that he now has a firmer grasp of his craft, and noting that some of his early films have aged, I think critics have severely underestimated his work. The Doom Generation (1995) and Nowhere (1997) demonstrate Araki's alchemic ability concurrently to evince humour and despair.
There's something chaotic about many of his films, but this isn't messy filmmaking; the chaos is well choreographed and stylised. There is a dark edge to many, too, but they are always shot through with wicked humour, a sweet romanticism and a beautiful utopian ideal in the rejection of fixed identity. Obvious comparisons are Bret Easton Ellis, John Cameron Mitchell, John Waters and Michael Lehmann's Heathers (1989). Araki himself cites Hitchcock and Godard, predecessors who have inculcated a precise art direction, which Araki takes to extreme levels with brilliant effect.
His self-described 'teen apocalypse' films may not have received the critical reception they deserved, but with 2004's Mysterious Skin, he was hailed as having entered a mature phase with his sensitive portrayal of sexual abuse. Mysterious Skin is stunning filmmaking, with a lyricism and beauty which communicates the bleak subject matter in a way that would have been ineffective through gritty realism. There is a tonal shift from his earlier work, a more refined subtlety, but still evident is the humour and sensitivity that permeates even his most acerbic and frenetic films.
Araki has my admiration for his delicious irreverence and well-honed craft. He's one of those rare directors whose films I consistently love.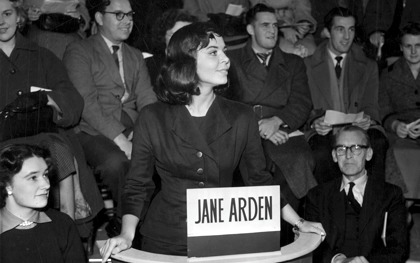 Watching Jack Bond's Separation (1968) first made me aware of the prolific and gifted Jane Arden. Amidst beautiful black-and-white shots of the chaos of the swinging 60s, a series of symbolic images about mental illness began to play themselves out. Getting a hold on what it all meant was impossible, and yet the better for that. High fashion clashed with ideas of loneliness, mental illness, psychiatry and paranoia. The clothes were gorgeous and modish (from famous period boutiques like Granny Takes a Trip) and the shots of a swinging Portobello Road satisfied a 60s freak's attention to period detail! Combined with the music (Procol Harum), and an incredible psychedelic colour sequence of projected lights on the naked couple's body, the final effect couldn't be more of its moment.
And yet, unusually, it felt entirely up-to-date. It was as if the artifice and shallowness of its style was a comment on society's treatment and vision of mental illness. The film was abstract, expressionistic and visually challenging in a way I hadn't seen until then. But it was Arden's unusual facial features that stuck out, and once I knew she had written it, I really was intrigued. Why hadn't I heard about her before?
The fact that Jane Arden has been absent from the British filmmaking canon is a tragedy, particularly considering her untimely suicide and the relevance her work could have today. Able to work in a variety of mediums, Arden was a poet, filmmaker, actress, radical, and a social and political provocateur. She particularly loved collaborations with other women, like her all-female theatre group Holocaust. The collaborative and polemical nature of her work, and her unjustified neglect, are what fascinate me most. More people should know about her output and, if nothing else, see Separation on the big screen.
Jodie Hatley, Whitchurch, Shropshire, UK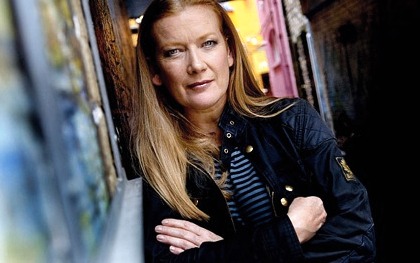 For me, there can be no greater inspiration to an aspiring female filmmaker living in Britain today than Andrea Arnold. After her Oscar-winning short Wasp (2003) came Arnold's first feature, Red Road (2006), the story of lonely CCTV operator Jackie who one day notices a man from her past on her screen and begins to stalk him. Long segments in which words just aren't necessary makes for a deeply enthralling thriller in which a brutally explicit act of revenge is overshadowed by a wonderfully subtle final moment expressing the power of human forgiveness.
Arnold followed with Fish Tank (2009), which tells the story of Mia, a 15-year-old girl living on an Essex council estate who has a penchant for violence, bottled cider and hip-hop dancing. Deep down, Mia just wants to be loved and accepted in a way that she never has been, and she sees that opportunity with the arrival of her mother's new boyfriend Connor. The sexual tension between Mia and Connor feels so real you could cut it with the proverbial knife, and though things quickly turn sour, there's a strong undercurrent of hope beneath the mayhem.
Arnold captures the beauty that is to be found in the smallest, most mundane of things, be it the wind at the top of a Glaswegian tower block or a heart-shaped balloon sailing above an Essex council estate. But what's truly impressive is her focus on women and female sexuality; men are sexually objectified in a way that is all too rare in contemporary cinema, and despite the often immoral actions of her leading ladies, Arnold doesn't allow us to judge or condemn them, even when they're urinating on someone's living-room carpet. And that is no small feat. 
Aleksandra Petrova, Cambridge, UK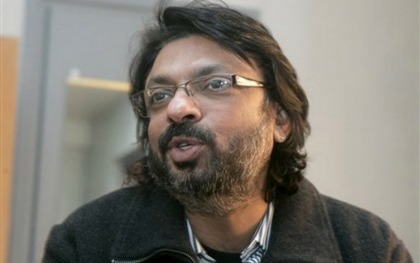 Cinema is an art form, and like every other art there are good artists and there are great ones. Indian filmmaker Sanjay Leela Bhansali is for me one of India's greatest filmmakers and a huge inspiration.
He creates not just films but magical, enchanting worlds. Each is filled with different colours, spirits, stories and emotions, but they all touch your heart and soul – and it's with these, rather than the eyes, that you watch his movies. As Antoine de Saint-Exupery wrote, "It is only with the heart that one can see rightly; what is essential is invisible to the eye."
Bhansali's filmography may consist of only six movies, but all were huge successes and are widely loved. It was his version of Devdas (2002) that made me fall in love with Indian cinema: it is a beautiful love story told through powerful dialogue, song and dance sequences. The setting is magnificent, spacious, filled with bright colours – in contrast to the souls of the lovers, whose interior world is dark, cramped and full of sadness.
Great artists have unique and highly recognisable styles and Bhansali certainly is a pure one. He puts his stamp on his movies and his soul into them.
Melissa Johnson-Peters, London, UK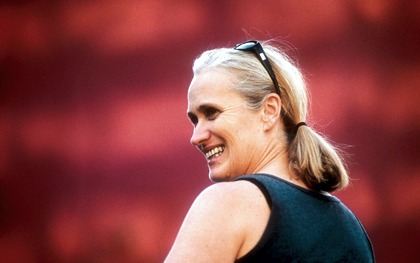 My introduction to Jane Campion was through a university module on cinema from Australia and New Zealand, which I'd taken to satisfy my antipodean roots. Exploring The Piano (1993) through its portrayal of violence lurking behind apparently calm domesticity, I became both fascinated with and admiring of the bold focus on female subjectivity – particularly on Ada and her potential for destabilising the colonial system through her mute 'otherness'.
Women locked in restrictive situations but with strategies for escape are a recurring theme in Campion's work, but it's in her early masterpiece An Angel at My Table (1990), about another famous New Zealand daughter and literary hero of mine, Janet Frame (1924-2004), that these are most powerfully brought to the fore. Frame's own life was full of tragedy and misunderstanding, with eight traumatic years in and out of mental institutions only halted when she gained recognition as an author, penning some of contemporary literature's most psychologically incisive yet under-appreciated works. On a 2007 visit to New Zealand I made a pilgrimage of sorts, and visited Frame's house, now a museum, on the outskirts of Dunedin. As I sat at her desk in the small, unassuming bungalow, there was no outward indication of the kind of suffering she had experienced in her early life – yet this was powerfully and importantly represented and re-imagined for a new generation in Campion's work.
The Piano was a widespread critical success, but Campion has since been criticised for continually presenting troubled female protagonists. But how many male directors continually explore the same subject matter and are congratulated for it? Hollywood approval still informs, and sometimes overshadows, the international film industry – a shame, then, that many applauded the worthy and talented Kathryn Bigelow for becoming the first woman to win an Oscar for directing for what they described as a 'man's film' with The Hurt Locker (2008). Perhaps the real breakthrough will come when a woman wins for a film that unashamedly deals exclusively with a female story. In my mind, Campion is odds-on for that milestone.
Stephanie Marriott, London, UK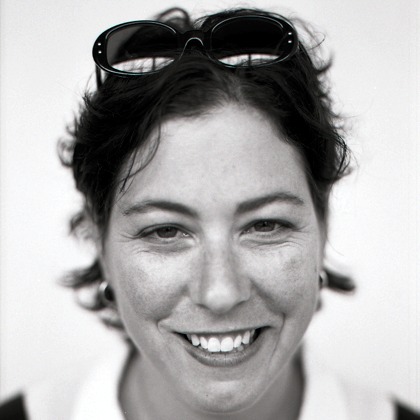 I breathe a sigh of relief each time a Lisa Cholodenko film is released. She's gutsy, never afraid to chart her own territory and defy expectations. Her films are far from the highly stylised features turned out by her contemporaries Darren Aronofsky, the Coen Brothers, David Fincher and Christopher Nolan, with whom she competed for 2011's Best Picture Oscar. Cholodenko's character-driven dramas are comparatively modest in budget and scope, and are as breezy to watch as the bike ride that commences her latest feature The Kids Are All Right (2010).
It's perhaps this insouciance, however, that makes her films' emotional conflicts resonate so authentically. Like Soderbergh before her, Cholodenko began her career with an edgy, bold feature about sex, lies and emotional honesty that brought her to prominence at the Sundance Film Festival. High Art (1998) garnered the festival's coveted screenwriting award and went on to receive further attention for Ally Sheedy's nuanced comeback performance as a heroin-addicted photographer in early retirement, torn between lesbian lovers.
Cholodenko's sophomore effort Laurel Canyon (2002) remains memorable for its enticing portrait of the role desire and curiosity play in unravelling relationships, a theme common to all her films. With The Kids Are All Right, Cholodenko kept emotional tensions running high while refusing any particular politics. Frustrated with her stale relationship with Nic, Jules hits the sack with her kids' sperm-donor dad Paul. It's Cholodenko's trademark forbidden desire, but an unexpected turn from a filmmaker directly inspired by the New Queer Cinema movement.
Cholodenko's films defy categorisation. Her choices don't hold true to any agenda except that of her characters, and by consequence, they resonate as true. Honesty is probably inherently at odds with cinema's artifice, but a Cholodenko film projects itself as genuine, and for all the cinematic fakery, it feels like the real deal.
Jane Renton, Nottingham, UK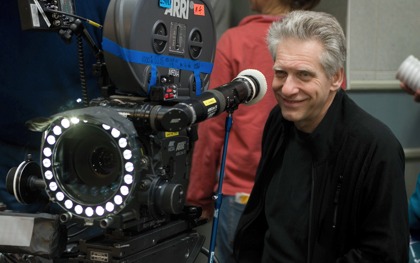 [Editors' note: we don't entirely understand this review, particularly the use of the term 'porn', but think it's a fun read nonetheless.]
As a former low-grade porn-film director, David Cronenberg may not seem an obvious choice for an inspirational cinematic guru. As the director of The Fly (1986), Dead Zone (1983), Videodrome (1983) and Naked Lunch (1991), not to mention the so-good-they're-bad Shivers (1975) and Scanners (1981), he is a nonpareil.
Good cinema is porn, in all its dirty, predictable, formulaic gory glory. In Videodrome, Debbie Harry morphs out of a screen that bends and swoons and blends reality and image. The concept was borderline-prophetic. Where Michael Powell left off in Peeping Tom (1960), Cronenberg took up. The grandiose omnipresence of cinema enters the creepy intimacy of the living room and segues inside its protagonists. Image and concept combine to penetrate and occupy both the visual and corporeal. The colour palette and self-consciously naive style of Shivers give it the style of a really disturbed home movie.
There's nothing quite like a late-night showing of The Fly to give a pregnant woman the heebie-jeebies, and nothing quite like Naked Lunch to make that pregnant women reassemble the shards of her hormone-soaked rum-baba brain and make her own humdrum micro-drama epic.
Cronenberg's genius is to craft the tawdry, ordinary and shabby into something unnerving and notable. The porn director in him knew how to make people look; the film director in him learnt how to stop people looking away.
Yasmin Sulaiman, Edinburgh, UK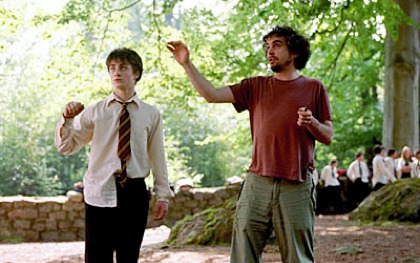 When considering great directors of the modern age, it's easy to overlook Alfonso Cuarón. The 49-year-old Mexican has made only six feature films in 20 years, among them the third contribution to the Harry Potter franchise – beautifully filmed but hampered by the bloated failings of its predecessors. But in this small collection of six, Cuarón shows more diversity than directors who have been in the game for twice as long, and any early imperfections are eclipsed by the huge achievements of his magnum opus, Children of Men (2006): a film that I believe is one of the finest of the last decade.
Cuarón began his career on the Mexican sci-fi series La Hora Marcada in 1989; his first feature film was the 1991 sex-themed comedy Sólo con tu pareja. He moved into English-language cinema with his touching adaptation of Frances Hodgson Burnett's 1905 novel A Little Princess (1995) and an unsatisfying modern-day update of Great Expectations (1998). It's only in the raunchy Y Tu Mamá También (2001), co-written with his brother Carlos and nominated for a Best Original Screenplay Oscar, that Cuarón comes into adulthood. Here, while he dissects the delicate relationship between youth, sex and death, he starts to play with his now distinctive single-shot sequence approach to direction, which scoops viewers into the bosom of his films and refuses to let them go.
With this and especially his last work, Children of Men, Cuarón forces his way into the pantheon of film history, proving that he has an acute awareness of what makes life – and cinema – worth savouring. Another literary adaptation, this time from a PD James novel, Children of Men features a disturbing, dystopian Britain of 2027 in which a decaying society is rocked by regular terrorist attacks, anti-immigration slogans and persistent human infertility. While much has been said about the film's evocation of art and religious imagery – for example, by cultural theorist Slavoj Žižek – I'm more fascinated by the way Cuarón calls into question that most British of affectations: good manners.
When Clive Owen's Theo – the film's primary character – dives behind a broken wall to shelter from gunfire in the middle of a refugee-camp-turned-battlefield, his first instinct is to mumble an apology to the people that got there first. Theo's whispered "sorry, sorry" and the faded London 2012 logo on his jumper shows a unique awareness of what makes a quintessential British hero in this futuristic, rotting Britain: he's the antithesis of Hugh Grant in Notting Hill but with the same vocabulary. It's this insight, alongside the extraordinary attention to detail and harrowing parallels drawn with historic genocides, that makes Children of Men such an invaluable cinematic work and Cuarón's inspiring direction the benchmark by which I have judged all films since.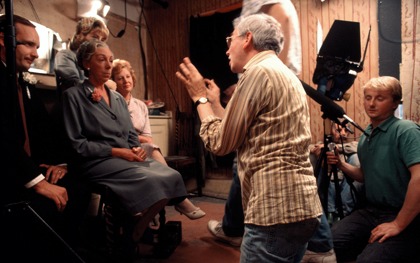 EXT. 1989 SPAIN – 1AM
Two people, one Spanish, one English, leave the cinema after Terence Davies' Distant Voices, Still Lives (1988). Desperate to discuss it and practice his English, J engages H in conversation.
It's different watching a film about your own country when you no longer live there. It's partly nostalgia – the accents, the particular sense of humour – and partly seeing the previously familiar with fresh eyes. Put on the spot when J asked whether the film was realistic, I suspect I fudged an answer.
On reflection, of course, the answer is yes; but realism filtered through an exquisite sensibility. For, although Davies tackles the big themes, he does so obliquely, while you're hypnotised by the Caravaggio-like beauty of his vision. Mortality, family, class, sexuality: they're all there, woven in amongst the sensual textures of life he so brilliantly captures.
EXT. 1994 ENGLAND, STUDENT BARBECUE – AFTERNOON
H meets the Spanish language assistant. Now muscled, wearing contact lenses and openly gay, she fails to recognise J.
The shipping forecast that opens Distant Voices, Still Lives captures how our memories and shared references form. Intensely personal and possessing a strong sense of place Davies' films, however, speak to anyone who dreams of a different life. They distill the birthing pains of our identities and explore the emotional ties we can never wholly escape.
David William Foster's view, that as patriarchy works from the top down it's weaker by the time it reaches popular culture ('Queering Latin American Popular Culture', in Contemporary Latin American Cultural Studies), is also investigated. Within his films Davies plays out, at both society and family level, the challenges to the dominant ideology this weakness allows. With more space it would be fascinating to compare his approach to gender, identity and popular culture to that of Manuel Puig, author of Kiss of the Spiderwoman (1985), but for now I'll simply point you towards his stunning films.
Cynthia Rushlow, Seoul, South Korea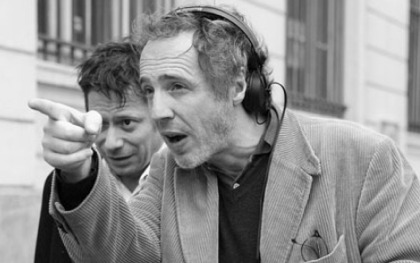 Arnaud Desplechin, as both a director and a writer, is an artist I cannot help but be fascinated by. His 2004 film Kings and Queen (Rois et reine) holds a place in my esteem that other films will find hard to shake. Every scene is filled with a different shade of passion. Kings and Queen is a study of opposites, drawn together by Desplechin's deft skill and imagination. Comedy and tragedy, female and male, love and hate, life and death – nothing is left out of this film.
The scope of this movie, both epic and yet extremely personal, is accentuated by the filming style. At times it feels like a documentary, complete with interviews and the guarded impersonality that only a documentary setting can allow. At others, it so personal and realistic that it takes your breath away.
The main character, Nora (played by the impressive Emmanuelle Devos), is a refreshingly multi-faceted female character. She is proud, graceful, and above all else, strong. I cannot help but admire her strength, and Desplechin for his skill in creating her. In a world of cinema flooded by flat and unremarkable female characters, finding one that strays from the normal narrative is a much-needed breath of fresh air.
Her foil, Ismaël (the equally great Mathieu Amalric), offers us the comedic break we need from the intense tragedy pervading the rest of the film. The multitude of allusions to mythology and literature keep in mind the great stories of the past while watching this one unfold.
Desplechin takes two separate stories – one comedic and one tragic – weaves them together into one beautiful whole, and reminds us that maybe Socrates was not incorrect in thinking that the two are not as unrelated as they seem.
Elizabeth Cooklin, Glasgow, UK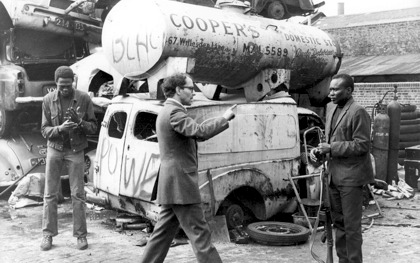 As the word 'Fin' appears on screen, I have survived Jean-Luc Godard's Weekend (1967) where so many have deserted. And my view of cinema has been ripped to shreds.
Godard's films are shreds too; shreds of other films, books, art, poetry, music and philosophy. He reaches out to so many ideas off the screen, while the contrast between what we hear and what we see means you cannot forget you are watching a film. This is cinema showing everything it can do at once, as no other medium can.
There is the famously Tarantino-influencing Madison in Bande à Part (1964) where Anna Karina's obvious joy and enthusiasm outweigh her meagre dancing skills. There is Martial Solal's cool jazz soundtrack to A Bout de souffle (1960). There is the collage of Eluard poems and the formal 'je vous aime' of Alphaville (1965), showing the limitations of language as a way to honestly communicate. All elements are battling against and questioning each other.
There is also the contrary character of Godard himself, and he is not free from the interrogation he levels against the rest of the world. He has been accused of being anti-semitic, misogynistic and dogmatic. There are several things in his films that I find challenging: the theme of incest in Suave qui peut (Every Man for Himself, 1979), his adoration of Mao, and the shallowness of many of his female characters, who seem more allied with the pop half of his "children of Marx and Coca-Cola" equation.
Yet his films sound out a call to arms: a call to question what cinema is and what it is capable of. Somewhere in that muddle of words and images there are the fleeting moments when it all works.
Louise Pruce, Maidstone, Kent, UK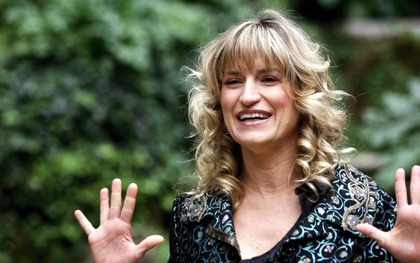 It wasn't until I saw the first instalment of The Twilight Saga (2008-2012) in the cinema, on the strength of its vampire-related content (yes, I am a fickle horror infatuated twenty-something female), and liked it very much, that I realised that three of my favourite films were directed by the same person. Finally I could answer the 'favourite director?' question that always came when chatting with a fellow film addict – and my answer was a woman!
Catherine Hardwicke, award winning director of Thirteen (2003), Lords of Dogtown (2005) and Twilight (2008), is a sparkling inspiration for any woman planning to acquire her own director's chair. For a start, she is living proof that a woman can indeed direct a film, even when over 40 (the film industry is notorious as a minefield of sexism and female ageism), and can create something both artistically and commercially successful.
I've always been struck by the gorgeous colour palettes of Hardwicke's films and her powerful evocation of time, place and mood; Lords of Dogtown bleeds 70s California in dusty golds, aquamarine and splashes of vivid rainbow graffiti, and the delicately determined love story of Twilight exists as a realm of cool forest shades and muted backwoods textures. Beautiful to look at, they also tell powerful stories of culture (Thirteen, Lords of Dogtown) and emotion (Twilight) and packing a commercial punch – Twilight was a $400 million global success.
It is refreshing to learn that Hardwicke – inspirational in her filmmaking abilities – graduated with an architecture degree and worked as an architect before switching tracks in the 90s to become a Hollywood production designer. You don't necessarily need to have filmed 20 mini masterpieces when you were 12 to make it in the film industry, then. What's more, her films have showcased the talents of several young actors now on the rise in Hollywood, from Emile Hirsch and Robert Pattinson to Evan Rachel Wood. Evidently, she's a director making movies that audiences need and want, and contributing aesthetically imaginative stories as well as introducing fresh talent. All this, and female. What more inspiration do film-focused women need?
I like to think of Alfred Hitchcock (pictured at top) as a great conductor of a philharmonic orchestra, whose work bringing perfection of harmony and unity to a musical performance is done behind the scene and long before the performance.
Hitchcock famously had his films in his head long before actually shooting them, and with his almost scientific knowledge of all crafts in all areas of filmmaking he knew not only what he wanted but what was possible, too.
Hitchcock changed my life, beginning when I watched The Birds (1964) at the age of 12. I had to investigate the impact his films had on me – to understand how he achieved scaring me so completely. The more I learned, the more I wanted to become a filmmaker like him. I admire the attention to details, the perfectionism and most of all his control over every aspect of the making of his films.
For me Hitchcock symbolises what films are all about. His films are more than stories in pictures; he creates an experience, an impact that has an effect beyond simple storytelling. From his classic, nerve-wrecking suspense strategies, which still make me cringe at what might happen and shout at the screen, to the unsettling, bleak and ominous feeling left by films like The Birds (1964), Vertigo (1958) and Notorious (1946), he manages to create magic.
Hitchcock's scientific attitude towards the craft of his art is my inspiration as a filmmaker. His films are my inspiration as a writer and a film lover.
---
Thanks also to Rebecca Ellis (who deconstructed Wes Anderson's alternative 'women's cinema'), Laura J Smith (who gave thanks for Jean-Luc Godard's restless cinematic curiosity), Annie Holden (who praised the Coen brothers' originality and versatility), Victoria Thomas (who asserted Sofia Coppola's immersion in her characters' emotions and psychologies) and Ellen Houlihan (who reported this line from Werner Herzog's Rogue Film School: "Ideas come to me like burglars in the night. I have to get them out of my house and into the world").
See also
The Innovators 1970-1980: Keeping a distance: Janet Bergstrom on Chantal Akerman (November 1999)
In memoriam: Iván: Pedro Almodóvar's eulogy to his just-deceased friend (English translation April 2011)
Family album: Jonathan Romney on Wes Anderson's The Royal Tenenbaums (March 2002)
Mean streets: Hannah McGill on Andrea Arnold's Red Road (November 2006)
Bollywood ending: J. Geetha on the divergent tastes of domestic and diasporan Bollywood audiences (June 2003)
Romantic setting: Jane Campion talks to Nick James about Bright Star (December 2009)
Odd man out: David Cronenberg talks to Kevin Jackson about Spider (January 2003)
The Kids Are All Right reviewed by Sophie Mayer (November 2010)
Heaven's mouth: Paul Julian Smith on Alfonso Cuáron's Y Tu Mamá También (April 2002)
Sound and the fury: David Thomson on Terence Davies' The Long Day Closes (April 2007)
I, a man of the image: Jean-Luc Godard talks to Michael Witt about Notre Musique (June 2005)
Under the influence: Robin Buss on Alfred Hitchcock's influence on French filmmakers (May 2006)