Obituaries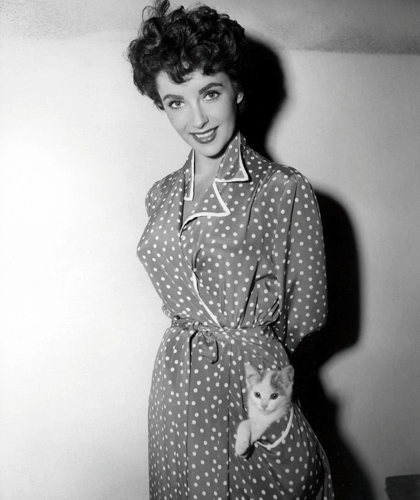 January to December 2011
Sight & Sound's comprehensive survey of the actors, directors, writers, producers and technicians who died during the course of 2011, compiled by Bob Mastrangelo
Pictured above: Elizabeth Taylor
Actors
»
Animation
»
Cinematographers
»
Composers and musicians
»
Directors
»
Producers and studio executives
»
Screenwriters
»
Set and costume designers
»
Sound and special effects
»
Miscellaneous
Late 2010
Chris Condon, 87: cameraman and lens inventor who was an important developer of 3D filmmaking.
Bernard-Pierre Donnadieu, 61: veteran French actor (La Passion Béatrice; 1988's The Vanishing).
Nikos (Nico) Papatakis, 92: French-based Greek director (Les Abysses; The Shepherds of Confusion).
Jean Rollin, 72: grandmaster of French horror, particularly known for his erotic vampire films (Requiem for a Vampire; Fascination).
Actors
Dev Anand, 88: Bollywood superstar (Baazi; Guide) who also found success as a producer-writer-director (Hare Rama Hare Krishna).
James Arness, 88: played the title role in The Thing from Another World and battled giant ants in Them!, but gained wider fame on TV's Gunsmoke.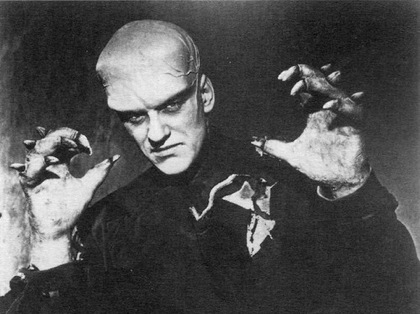 James Arness as The Thing from Another World
George Baker, 80: busy actor on television who mostly played supporting roles in films (The Ship That Died of Shame; 1958's The Moonraker).
Heinz Bennent, 90: German supporting actor in international films (The Last Metro; Zulawski's Possession).
Helen Beverley, 94: leading lady of Yiddish-language films of the late 1930s, including two for Edgar G. Ulmer (Green Fields; The Light Ahead).
Roberts Blossom, 87: character actor often cast as rural old-timers (Deranged; Home Alone).
Alfred Burke, 92: star of TV's Public Eye who was a character actor in films (The Angry Silence; The Night Caller).
William Campbell, 87: played an assortment of sidekicks, friends and villains, and had lead roles in B pictures (Man Without a Star; Dementia 13).
Linda Christian, 87: actress better known as a tabloid figure (Tarzan and the Mermaids; The House of the Seven Hawks).
Diane Cilento, 78: Australian blonde who played leads in England (Tom Jones) and, briefly, the US (Hombre).
Jackie Cooper, 88: child star of the 1930s (The Champ) who later became a supporting player (Superman films) and an accomplished TV director and executive.
John Howard Davies, 72: child actor (Lean's Oliver Twist; The Rocking Horse Winner) who became a powerhouse in BBC comedy as a producer, director and executive.
Paulette Dubost, 100: French character actress who often played a variety of servants, notably as Lisette in La Règle du jeu.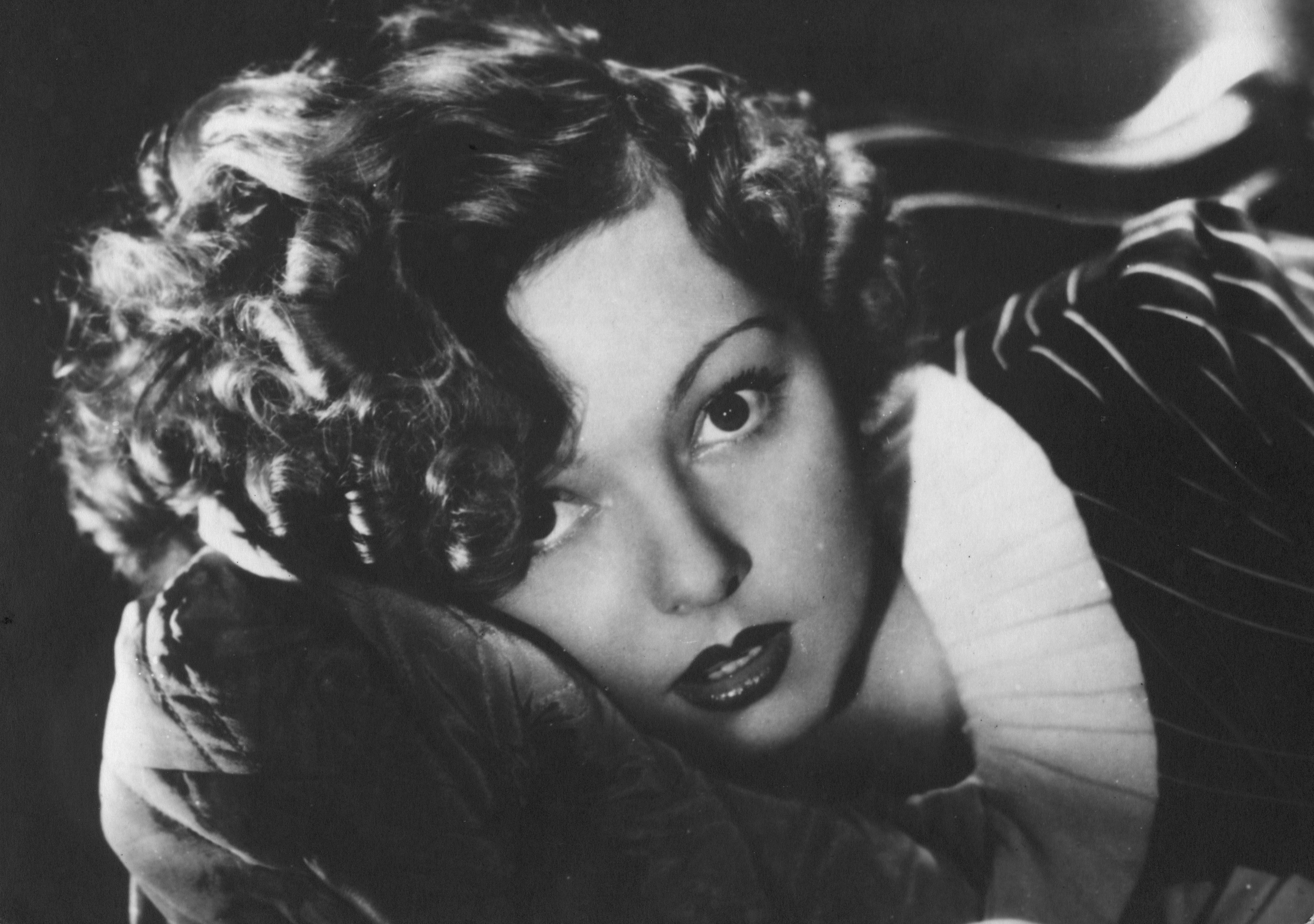 Paulette Dubost in La Règle du jeu
Peter Falk, 83: excelled at both comedy and drama (The In-Laws; Wings of Desire), had a fruitful collaboration with Cassavetes, and found his greatest fame as TV's Columbo.
Edith Fellows, 88: child actress whose troubled life became a cautionary tale for later child stars (1936's Pennies from Heaven; Five Little Peppers and How They Grew).
Anne Francis, 80: had her best film roles in the 1950s with Bad Day at Black Rock, Blackboard Jungle and Forbidden Planet.
Dolores Fuller, 88: girlfriend of Ed Wood and his leading lady in Glen or Glenda and Jail Bait, before later writing songs for Elvis Presley's movies.
Betty Garrett, 91: singing and dancing comedienne who pursued Frank Sinatra as the cab driver in On the Town and was Janet Leigh's insecure older sister in My Sister Eileen.
Annie Girardot, 79: celebrated French actress who refused to be typecast (Rocco and His Brothers; To Die of Love).
Yekaterina 'Katia' Golubeva, 44: starred in Pola X, Twentynine Palms and two films for Claire Denis.
Michael Gough, 94: character actor known for his diverse roles in horror and Derek Jarman films, and as Alfred the butler in four Batman movies.
Farley Granger, 85: actor whose ability to portray torment beneath his boyish looks was effectively used by Hitchcock, Nicholas Ray and Visconti.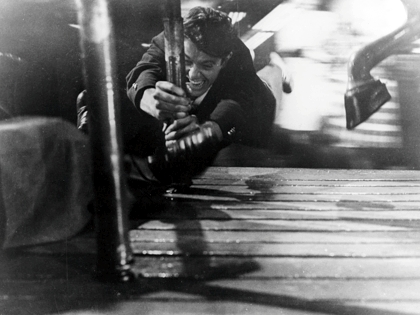 Farley Granger in Strangers on a Train
Dorian Gray, 75: Italian actress who had prominent roles with Fellini (Nights of Cabiria) and Antonioni (Il grido).
Dulcie Gray, 95: actress who frequently appeared with her husband Michael Denison (They Were Sisters; The Glass Mountain).
Lyudmila Gurchenko, 75: popular actress and singer of Soviet cinema (Carnival Night; Siberiade).
Edward Hardwicke, 78: Dr Watson on television and a reliable supporting actor on film (Attenborough's Shadowlands; Polanski's Oliver Twist).
Jill Haworth, 65: an ingénue in Preminger's films (Exodus; In Harm's Way) who later originated the role of Sally Bowles in Cabaret on Broadway.
David Hess, 75: actor in 1970s horror films, most famously as the brutal, murderous Krug Stillo in Wes Craven's The Last House on the Left.
Harold Hopkins, 67: Australian supporting actor (Don's Party; Gallipoli).
Bill Hunter, 71: actor who seemed to define Australian cinema for international audiences (Newsfront; Muriel's Wedding).
Sybil Jason, 83: child actress who was briefly Warners' answer to Shirley Temple, then her co-star (Little Big Shot; The Little Princess).
Shammi Kapoor, 79: shook up Bollywood in the late 1950s with his rebellious, rock 'n' roll-influenced style (Tumsa Nahin Dekha; Junglee).
Miriam Karlin, 85: versatile actress busiest on stage and television, with some notable film supporting parts (Heavens Above!; A Clockwork Orange).
Barbara Kent, 103: supported Garbo and Gilbert in Flesh and the Devil, was twice leading lady to Harold Lloyd, and starred in the essential late silent Lonesome.
Claude Laydu, 84: played the title role in Diary of a Country Priest and co-starred in Cayatte's We Are All Murderers.
Kenneth Mars, 75: unforgettable as the Nazi playwright in The Producers and the police inspector in Young Frankenstein.
Anna Massey, 73: distinctive actress, often in eccentric parts (Peeping Tom; Frenzy).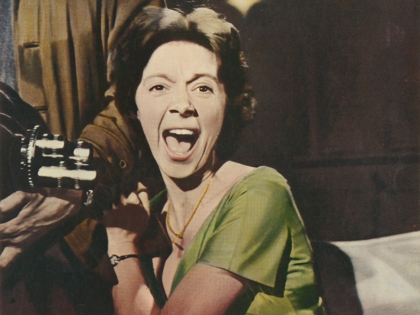 Anna Massey in Strangers on a Train
Paul Massie, 78: briefly a leading man in the late 1950s (Orders to Kill; Sapphire).
T.P. McKenna, 81: the magistrate in Straw Dogs, who also co-starred in Joseph Strick's Joyce adaptations.
Bill McKinney, 80: character actor who forced Ned Beatty to "squeal like a pig" in Deliverance and hunted Clint Eastwood in The Outlaw Josey Wales.
Harry Morgan, 96: ubiquitous supporting player in a seemingly endless run of lawmen, townsfolk and military brass (The Ox-Bow Incident; Inherit the Wind), later popular on television.
Lisbeth Movin, 94: Danish actress who played the parson's young wife in Day of Wrath and the old widow in Babette's Feast.
Mary Murphy, 80: caught Brando's eye in The Wild One and played Fredric March's daughter in The Desperate Hours.
Nagato Hiroyuki, 77: starred in some key Japanese films of the 1950s and 60s (Season of the Sun; Pigs and Battleships).
Charles Napier, 75: tough-guy character actor with a Dick Tracy jaw and a deep, growling voice (Rambo: First Blood Part II; Philadelphia).
Marilyn Nash, 84: played the young woman whose life is spared in Monsieur Verdoux.
John Neville, 86: played Sherlock Holmes in A Study in Terror and the title character in Gilliam's The Adventures of Baron Munchausen.
David Ngoombujarra, 44: Australian Aboriginal supporting actor (2002's Black and White; Luhrmann's Australia).
Lena Nyman, 66: pushed the boundaries of sexuality in the cinema with her starring role in I Am Curious (Yellow) and co-starred in Autumn Sonata.
Richard Pearson, 93: character actor in small yet noteworthy parts (Sunday Bloody Sunday; Polanski's Pirates).
Paul Picerni, 88: busiest in films in the 1950s (De Toth's House of Wax; To Hell and Back).
Marie-France Pisier, 66: the elusive Colette in Truffaut's Antoine Doinel films, and an elegant presence in French cinema (Celine and Julie Go Boating; Cousin Cousine).
Pete Postlethwaite, 64: came to major film roles late but made up for lost time with a series of acclaimed performances (Distant Voices, Still Lives; In the Name of the Father; Brassed Off).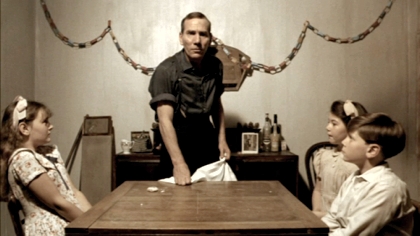 Pete Postlethwaite in Distant Voices, Still Lives
Zhanna Prokhorenko, 71: Russian actress known internationally for portraying Shura, Alyosha's love interest in Chukhrai's Ballad of a Soldier.
Cliff Robertson, 88: Hollywood star who demonstrated an independent streak, both on screen and off (Underworld U.S.A.; Charly; Obsession).
Hind Rostom, 81: star actress of Egyptian cinema (Cairo Station; Between Heaven and Earth).
Jane Russell, 89: famed Hollywood sex symbol who made a scandalous debut with The Outlaw, then proved skilled at comedy (The Paleface; Gentlemen Prefer Blondes).
Michael Sarrazin, 70: Canadian actor briefly in lead roles in Hollywood beginning in the late 1960s (The Flim-Flam Man; They Shoot Horses, Don't They?).
Tura Satana, 72: cult figure who cemented her bad-girl image with her notorious performance as Varla, the gang leader in Faster, Pussycat! Kill! Kill!
Iya Savvina, 75: Russian actress who played the title roles in The Lady with the Little Dog and The Story of Asya Klyachina.
Maria Schneider, 58: gained notoriety with her scandalous role in Last Tango in Paris, and later co-starred in Antonioni's The Passenger.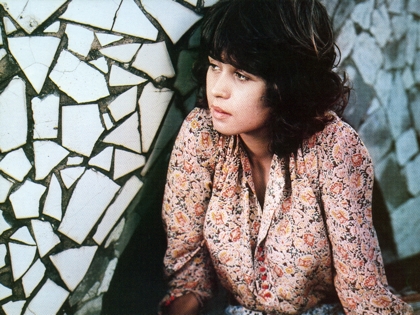 Maria Schneider in The Passenger
Miriam Seegar, 103: leading lady of the late 1920s and early 30s (When Knights Were Bold; Seven Keys to Baldpate).
G.D. Spradlin, 90: Oklahoma oilman-turned-actor who played a corrupt senator in The Godfather Part II and sent Martin Sheen on his mission in Apocalypse Now.
Elaine Stewart, 81: scene-stealing seductress of The Bad and the Beautiful who became a leading lady of the mid-1950s (The Adventures of Hajji Baba; Brigadoon).
Maureen Swanson, 78: actress of the 1950s who retired to become the Countess of Dudley (The Spanish Gardener; A Town Like Alice).
John Sweet, 95: teacher whose sole major screen appearance was as the American pilgrim Sergeant Bob Johnson in A Canterbury Tale.
Tanaka Yoshiko, 55: Japanese pop idol who also played the lead in Imamura's Black Rain.
Elizabeth Taylor, 79: legendary actress who was an icon of glamour, stardom and celebrity.
Gordon Tootoosis, 69: character actor who broke ground for First Nations actors in his native Canada and also worked in the US (Alien Thunder; Legends of the Fall).
Googie Withers, 94: leading actress of the war and post-war years (One of Our Aircraft Is Missing; It Always Rains on Sunday).
Googie Withers in It Always Rains on Sunday
John Wood, 81: distinguished stage actor whose film roles grew in prominence, beginning in the 1980s (WarGames; The Purple Rose of Cairo).
Dana Wynter, 79: fled the pod people alongside Kevin McCarthy in Invasion of the Body Snatchers, and was Kenneth More's love interest in Sink the Bismarck!
Susannah York, 72: broke out of ingénue roles with Tom Jones and gave a series of adventurous performances over the next decade (The Killing of Sister George; They Shoot Horses, Don't They?).
Rosel Zech, 69: played the title role in Veronika Voss and starred opposite kd lang in Salmonberries.
Animation
Jordan Belson, 85: avant-gardist whose abstract animations often had a spiritual bent (Mandala; Allures).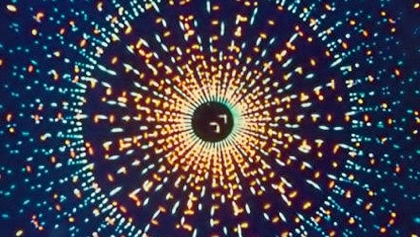 Jordan Belson's 1961 Allures
Robert Breer, 84: influential maker of experimental animated films (Fuji; Swiss Army Knife with Rats and Pigeons).
» See Vision quest: Ian Francis on Robert Breer's lifelong experiments with animation
Steve Jobs, 56: long-time chief of Apple who also transformed Pixar from a computer-graphics division within Lucasfilm into an animation giant.
Bill Justice, 97: spent 40 years at Disney, animating Thumper and Chip 'n' Dale, serving as an animator on innumerable features and shorts, and providing stop-motion effects for live-action films.
Zdenek Miler, 90: Czech animator (The Millionaire Who Stole the Sun) whose many cartoons showcasing the Mole were distributed worldwide.
Cinematographers
Henning Bendtsen, 85: Danish cinematographer known for his work with Dreyer (Ordet; Gertrud) and von Trier (Europa).
Gunnar Fischer, 100: photographed a dozen features for Bergman (Smiles of a Summer Night; The Seventh Seal; Wild Strawberries). [See S&S August 2011.]
Andrew Laszlo, 85: cinematographer skilled at location work, whether it be rural Ohio (One Potato, Two Potato), the streets of New York City (The Warriors) or the deep woods (First Blood).
Don Peterman, 79: cinematographer on a string of popular films from the 1980s and 90s (Flashdance; Cocoon; Men in Black).
Composers and musicians
John Barry, 77: one of the major film composers, whose scores include The Ipcress File, Zulu, Out of Africa, Dances with Wolves and, most famously, the Bond films.
Jack Hayes, 92: orchestrator on almost 200 films who collaborated with Henry Mancini, Marvin Hamlisch, Randy Newman and especially Elmer Bernstein.
Hugh Martin, 96: songwriter for several films, including co-writing 'Have Yourself a Merry Little Christmas' and 'The Trolley Song' for Meet Me in St. Louis.
Uan Rasey, 90: lead trumpeter of the MGM orchestra, notably on the studio's classic musicals, before playing the haunting trumpet solo on Jerry Goldsmith's theme for Polanski's Chinatown .
Directors
Ömer Lütfi Akad, 95: helped move Turkish film beyond its theatrical origins, using cinematic storytelling techniques (In the Name of the Law; The Bride).
Omar Amiralay, 66: Syrian documentary filmmaker often at odds with the Assad governments (Everyday Life in a Syrian Village; A Flood in Baath Country).
Michael Cacoyannis, 90: a dominant figure in the post-war revival of Greek cinema (Stella), who immortalised Anthony Quinn as Zorba the Greek.
Gilbert Cates, 77: director (I Never Sang for My Father; Summer Wishes, Winter Dreams) who produced the Oscar broadcast a record 14 times.
Liviu Ciulei, 88: Romanian theatre director and actor who won Best Director at Cannes for his third and final feature, Forest of the Hanged.
Ira Cohen, 76: artist, poet, photographer and publisher who made the noted experimental film The Invasion of Thunderbolt Pagoda.
Vittorio De Seta, 88: Italian director of short documentaries (Isole di fuoco) and the feature Bandits of Orgosolo.
» See Time regained: Kent Jones on De Seta's Il Mondo Perduto
Paul Dickson, 91: director noted for post-war documentaries (The Undefeated) and the industrial film Stone into Steel.
Tim Hetherington, 40: photojournalist who co-directed the documentary Restrepo on the Afghanistan war, and was killed while covering the conflict in Libya.
» See This is Afghanistan: Tim Hetherington on filming Restrepo
Pat Jackson, 95: wartime documentarist with the Crown Film Unit (Western Approaches) who was a journeyman on fictional features in the post-war years (White Corridors).
Gualtiero Jacopetti, 91: Italian journalist and filmmaker who made the much-imitated, sensationalist 'shockumentary' Mondo Cane and similar follow-ups.
Charles Jarrott, 83: director of the costume dramas Anne of the Thousand Days and Mary, Queen of Scots, and the notorious soaper The Other Side of Midnight.
Leonard Kastle, 82: opera composer whose sole effort as a film director-writer, The Honeymoon Killers, became an influential independent movie of the late 1960s.
Mani Kaul, 66: independent Indian filmmaker (Uski Roti; Duvidha; Dhrupad).
George Kuchar, 69: ultra-low-budget, campy underground filmmaker who made 200 movies (Hold Me While I'm Naked; I, An Actress). [See S&S November 2011.]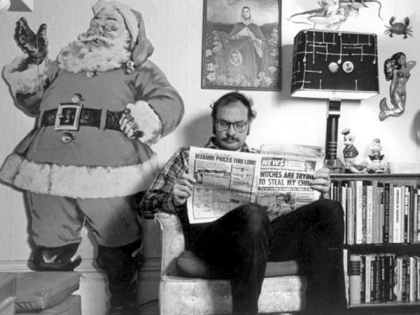 George Landow (aka Owen Land), 66: avant-gardist who parodied experimental cinema, including his own work (Remedial Reading Comprehension; Wide Angle Saxon).
Richard Leacock, 89: documentary director-cinematographer-editor who was a pioneer of Direct Cinema (Primary; The Chair). [See S&S June 2011]
Sidney Lumet, 86: brought a tough New York sensibility to American film through 50 years of award-winning films, from 12 Angry Men to Before the Devil Knows You're Dead.
John Mackenzie, 83: director of one of the classic gangster dramas, The Long Good Friday, among other film and TV work
Tareque Masud, 54: Bangladeshi filmmaker of documentaries and shorts who was honoured at Cannes in 2002 for The Clay Bird, his first fictional feature.
Adolfas Mekas, 85: avant-garde filmmaker (Hallelujah the Hills; Going Home) who also co-founded the influential magazine Film Culture.
Morita Yoshimitsu, 61: distinguished Japanese director (The Family Game; Shitsurakuen).
Silvio Narizzano, 84: Canadian-born director who spent much of his career in England (Fanatic; Georgy Girl).
Bruce Ricker, 68: documentarian who chronicled the world of jazz, both as director (The Last of the Blue Devils) and producer (Thelonious Monk: Straight, No Chaser).
Raúl Ruiz, 70: incredibly prolific Chilean-born director of more than 100 films, ranging from Three Sad Tigers to Mysteries of Lisbon.
Ken Russell, 84: famed provocateur who had his greatest impact in the 1970s (Women in Love; The Music Lovers; The Devils). [See S&S February 2012]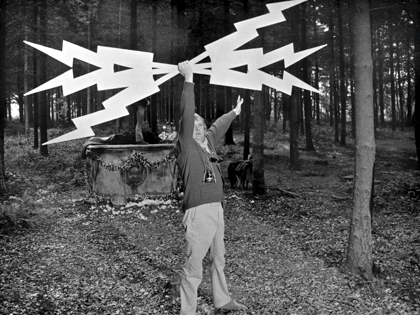 Peter Schamoni, 77: director who was among the founders of New German Cinema (No Shooting Time for Foxes; Spring Symphony).
Don Sharp, 89: known for his atmospheric chillers (The Kiss of the Vampire) and for remaking The Thirty-Nine Steps.
Esben Storm, 60: Australian filmmaker of the New Wave generation (27A; In Search of Anna).
Otakar Vávra, 100: Czech filmmaker who was also a co-founder and long-time teacher at Prague's FAMU film school (The Hussite Trilogy; Romance for Trumpet).
Sarah Watt, 53: Australian filmmaker who gained attention with animated shorts, then moved into feature films (Look Both Ways; My Year Without Sex).
Gary Winick, 49: director (Tadpole) and producer (Tape) who was an early advocate of digital moviemaking.
Peter Yates, 81: British director, often in the US, whose wide-ranging career encompassed Bullitt, The Friends of Eddie Coyle, Breaking Away and The Dresser.
Binka Zhelyazkova, 87: director whose films were sometimes banned in her native Bulgaria (Life Flows Quietly By; The Tied-Up Balloon).
Producers and studio executives
John Calley, 81: producer (Catch-22; The Remains of the Day) and a widely admired studio chief with tenures at Warner Bros, United Artists and Sony Pictures.
Tom Daly, 93: top producer with the National Film Board of Canada for more than 40 years (City of Gold; My Financial Career).
John Dunning, 84: producer and a leader in the Canadian film industry who mentored such filmmakers as David Cronenberg (Rabid) and Ivan Reitman (Meatballs).
Bernd Eichinger, 61: producer and writer who had success both in his native Germany (Downfall) and internationally (The NeverEnding Story).
David F. Friedman, 87: exploitation producer who helped pioneer the splatter film in the 1960s with Blood Feast, Two Thousand Maniacs! and Color Me Blood Red.
Richard Gordon, 85: producer of horror and sci-fi beginning in the 1950s (Fiend Without a Face; Corridors of Blood).
Polly Platt, 72: producer (Broadcast News) who had also had notable credits as a production designer (The Last Picture Show) and screenwriter (Pretty Baby).
Bert Schneider, 78: producer of a string of films that came to define the New Hollywood era.
Walter Seltzer, 96: veteran Hollywood publicist who turned to producing in the late 1950s (Will Penny; Soylent Green).
Hugh Stewart, 100: a film editor in the 1930s (The Man Who Knew Too Much), he made documentaries during WWII (Tunisian Victory), then produced the comedies of Norman Wisdom.
Laura Ziskin, 61: producer who broke ground for women in Hollywood and had several notable commercial smashes (Pretty Woman; the Spider-Man films).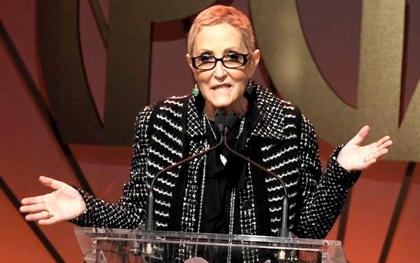 Screenwriters
Gilbert Adair, 66: screenwriter (The Dreamers), novelist (Love and Death on Long Island), film critic (Flickers), translator and journalist.
» See our online Gilbert Adair tribute trove [and February 2012 issue]
Denis Cannan, 92: playwright who ventured into screenwriting (The Beggar's Opera; Sammy Going South).
Norman Corwin, 101: celebrated writer-producer of American radio who also wrote some film screenplays (Lust for Life).
Shelagh Delaney, 71: playwright who adapted her most famous work, A Taste of Honey, for the screen and wrote occasional film scripts including Dance with a Stranger.
David Zelag Goodman, 81: remarkably versatile screenwriter (Lovers and Other Strangers; Straw Dogs; Logan's Run).
Kevin Jarre, 56: as a screenwriter he tackled the US Civil War in Glory and the Old West in Tombstone.
Iakovos Kambanellis, 89: playwright whose screenwriting credits include some groundbreaking Greek films (Stella; O Drakos).
Hal Kanter, 92: scripted vehicles for Hope and Crosby (Road to Bali) and Martin and Lewis (Artists and Models), and helped adapt Tennessee Williams's The Rose Tattoo.
Arthur Laurents, 93: playwright (West Side Story; Gypsy) and screenwriter (Rope).
David Rayfiel, 87: was noted for his long association with Sydney Pollack, both as a credited screenwriter (Three Days of the Condor) and an uncredited script doctor (Out of Africa).
Jimmy Sangster, 83: breathed new life into the horror genre through a series of scripts for Hammer (The Curse of Frankenstein; Dracula; Taste of Fear).
Jorge Semprún, 87: distinguished novelist who also wrote screenplays for Resnais (La Guerre est finie) and Costa-Gavras (Z).
Set and costume designers
Ray Aghayan, 83: costume designer whose gowns often evoked classic-era Hollywood glamour (Lady Sings the Blues; Funny Lady).
Theoni V. Aldredge, 88: influential Broadway costume designer whose film credits include 1974's The Great Gatsby, Network and Moonstruck.
Syd Cain, 93: production designer and art director (Fahrenheit 451; Frenzy) who also designed the sets and gadgets for several Bond movies.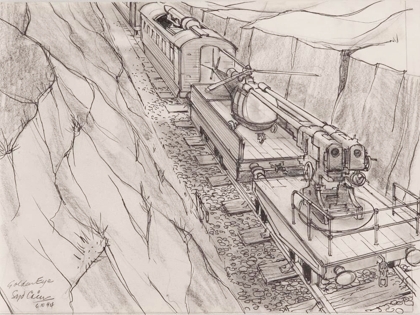 A Syd Cain design for Golden Eye
Bruno Rubeo, 65: Italian-born production designer who worked in Hollywood (Platoon; Driving Miss Daisy).
Theadora Van Runkle, 83: costume designer whose work made a mark on popular fashion (Bonnie and Clyde; The Thomas Crown Affair; The Godfather Part II).
Sound and special effects
Gene S. Cantamessa, 80: sound mixer who worked with Spielberg (E.T.), Mel Brooks (Young Frankenstein) and Ivan Reitman (Ghostbusters).
Harry Redmond Jr, 101: special-effects artist at RKO in the 1930s (King Kong) who later went independent (Capra's Lost Horizon; Welles's The Stranger).
Bill Varney, 77: sound mixer who won Oscars for The Empire Strikes Back and Raiders of the Lost Ark, and worked on the restoration of Touch of Evil.
Frank Warner, 85: veteran sound editor (Little Big Man; Close Encounters of the Third Kind; Raging Bull).
Miscellaneous
Marion Dougherty, 88: the doyenne of Hollywood casting directors (Midnight Cowboy; The Sting).
Eddie Fowlie, 89: known for his close association with David Lean as prop man, special-effects artist, location scout, stuntman and general problem solver.
Donald Krim, 65: championed foreign, independent and classic cinema as the long-time president of the US distributor Kino International.
Sue Mengers, 79: powerful Hollywood talent agent of the 1970s.
Takuo Miyagishima, 83: optical designer who was a key innovator of lenses and camera systems at Panavision for more than 50 years.
Eva Monley, 88: location and production manager valued by directors for her knowledge of Africa (Exodus; Lawrence of Arabia; Out of Africa).
Roland Petit, 87: French ballet choreographer-dancer briefly in Hollywood (Hans Christian Andersen) who later made the dance film Black Tights.
Peter Przygodda, 69: German film editor closely associated with Wim Wenders (The American Friend; Paris, Texas; Wings of Desire).
Robert Sklar, 74: film scholar whose most influential book was Movie-Made America: A Cultural History of American Movies.
See also
Gilbert Adair – a treasure trove: features, interviews, reviews and spoofs (December 2011)
Obituaries January-December 2010 (March 2011)
Obituaries January-December 2009 (March 2010)
Obituaries January-December 2008 (downloadable pdf, February 2009)