Cover feature: Forgotten pleasures of the multiplex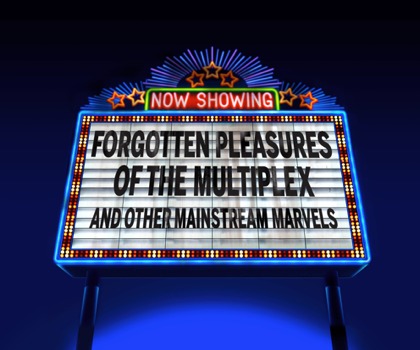 Unloved, unlauded but no longer alone: the 80 mainstream movies from the past 30 years selected below were either commercially or critically buried. Here, Nick James explains the terms of the experiment – and hazards some findings
---
Entries A-D » | Entries E-J » | Entries K-R » | Entries S-Y »
Introduction
Sometimes on this magazine we follow our instincts, even if we can't always be precise about what they're leading us towards. Our cover headline for the June issue, 'Forgotten Pleasures of the Multiplex', seems a clearly defined subject (and, of course, we're talking strictly about cinematic pleasures here) but the phrase doesn't quite contain what our survey corralled. We suspect that no short, cover-friendly phrase could. Even the request sent to our contributors brought queries from the more exacting among them asking for greater clarity.
Here's what we asked:
"We're curious to find out what films from the last 30 years (1981 to the end of 2010) might be regarded… as underrated. We're looking for advocacy for films from the mainstream – for teen movies, rom-coms, horror flicks and other genre films that made a particular impact on you. We see this as not so much a 'hidden gems' or 'guilty pleasures' idea but rather a moment for reassessment of the critically overlooked or condescended to."
The choice of films is, we feel, great eclectic fun to read but it is unruly. Not all of the titles chosen are forgotten, neither are they all necessarily associated with the multiplex. Not all can claim to be overlooked, nor is every one underrated – though many are or have been.
Partly this is because some of our writers like to champion things against the grain. We're not even sure that reading Ryan Gilbey's excellent background-setting argument in the magazine leaves one entirely cognisant of what we're getting at. So here are our aims:
To undermine critical snobbery towards the mainstream by creating a snapshot 'loose canon' of good underrated mainstream films from the last 30 years.
To see if there was some consensus about certain genres neglected by critics.
To illustrate by default what's missing from the shrinking middle market in recent Hollywood production.
To explore the possibility that this creatively conservative age we're living through produces fewer 'happy anomalies' than did, say, the decades leading up to the Millennium.
Taking these points in order, the first has easily been achieved. I never thought I'd see advocacy for Footloose in these pages and I was convinced that all the apologists for M. Night Shyamalan lived in Paris. So there goes my prejudices.
On the second point we can see a lot more support for the maligned teen-comedy genre here than might have been anticipated.
The third and fourth points can be dealt with together by looking at which seem to be the best years for this kind of cinema. There are significant peaks in 1984-85 (12 chosen films altogether) and 2009 (7). The first peak exactly coincides with the rapid expansion of the multiplex circuit in the UK but it may also represent a moment when a significant number of our contributors were of an impressionable age. The second might represent short-term-memory favouritism, or else 2009 was the last gasp of the middle-market American film before it became unprofitable.
As you can see, these factors are hard to demonstrate. It would seem from 2009 that the 'happy anomalies' keep on coming. Let us hope so.
The nominated films
See also
Movie Con III: Notes from the third edition of the movie-fan convention on the South Bank (August 2010)
The end of prestige?: Nick James reads the entrails of 'quality' cinema in the digital age (August 2010)
The wild bunch: Sight & Sound's 50 'mad, bad and dangerous' directors (September 2009)
Dream tickets: The lost world of the double-bill, introduced by Jane Giles (August 2008)